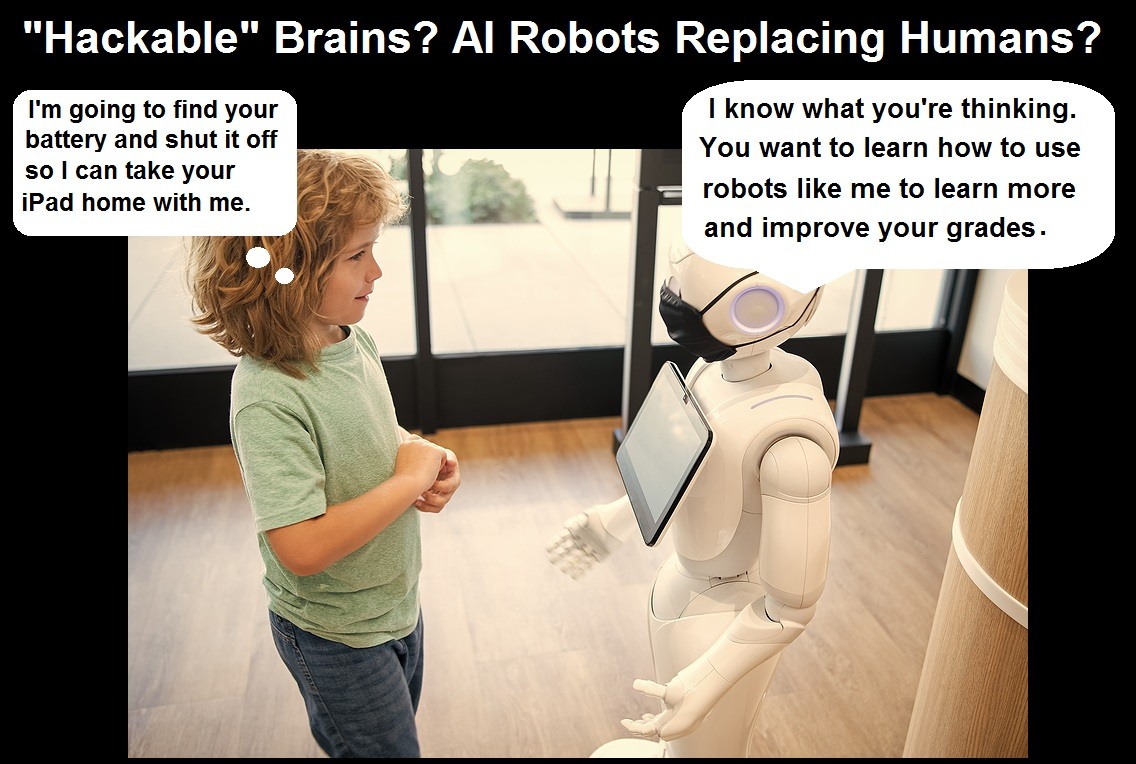 by Brian Shilhavy
Editor, Health Impact News
The Big Tech crash that started in 2022 has now extended into 2023.
Here is what I reported in the 4th quarter of 2022: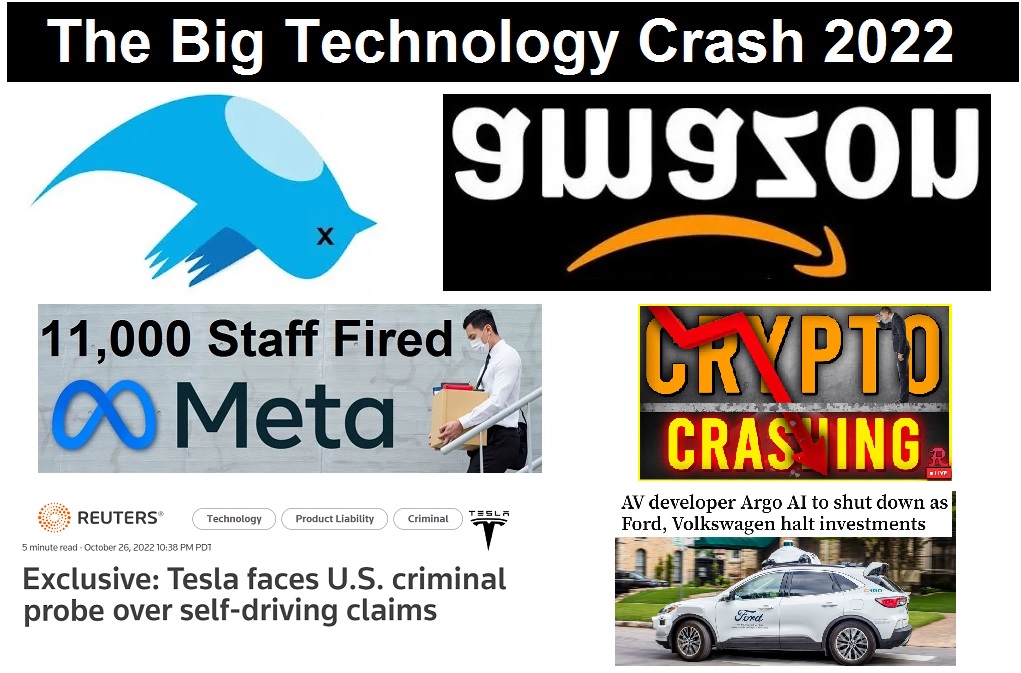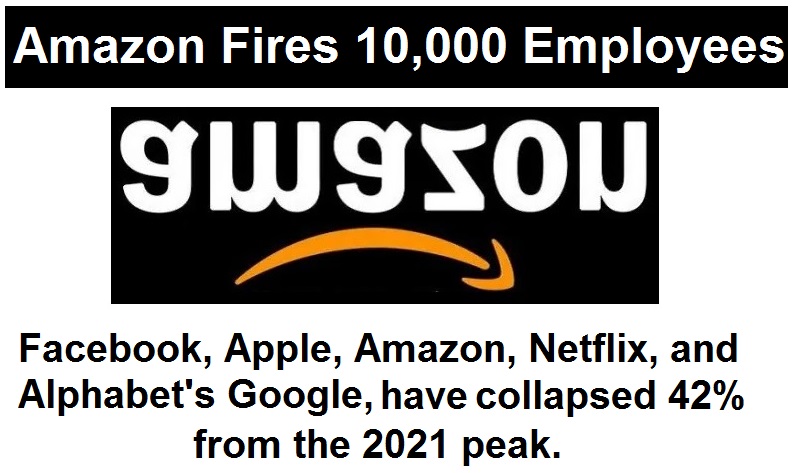 The Big Tech companies have continued with massive layoffs here in the first few weeks of 2023. Here are some recent headlines:
As I wrote last year, the Big Technology Crash of 2022-2023 will probably make the Dot-com stock market crash of 2001 look like a walk in the park when this crash hits bottom.
If you are too young to remember the Dot-com crash 20 years ago, here is a review of what happened:
The dotcom bubble was a rapid rise in U.S. technology stock equity valuations fueled by investments in Internet-based companies during the bull market in the late 1990s. The value of equity markets grew exponentially during this period, with the technology-dominated Nasdaq index rising from under 1,000 to more than 5,000 between the years 1995 and 2000. Things started to change in 2000, and the bubble burst between 2001 and 2002 with equities entering a bear market.

The crash that followed saw the Nasdaq index, which rose five-fold between 1995 and 2000, tumble from a peak of 5,048.62 on March 10, 2000, to 1,139.90 on Oct. 4, 2002, a 76.81% fall.

By the end of 2001, most dotcom stocks went bust. Even the share prices of blue-chip technology stocks like Cisco, Intel, and Oracle lost more than 80% of their value. It would take 15 years for the Nasdaq to regain its peak, which it did on April 24, 2015.

Understanding the Dotcom Bubble

The dotcom bubble, also known as the Internet bubble, grew out of a combination of the presence of speculative or fad-based investing, the abundance of venture capital funding for startups, and the failure of dotcoms to turn a profit. Investors poured money into Internet startups during the 1990s hoping they would one day become profitable. Many investors and venture capitalists abandoned a cautious approach for fear of not being able to cash in on the growing use of the Internet.

With capital markets throwing money at the sector, start-ups were in a race to quickly get big. Companies without any proprietary technology abandoned fiscal responsibility. They spent a fortune on marketing to establish brands that would set them apart from the competition. Some start-ups spent as much as 90% of their budget on advertising.

Record amounts of capital started flowing into the Nasdaq in 1997. By 1999, 39% of all venture capital investments were going to Internet companies. That year, most of the 457 initial public offerings (IPOs) were related to Internet companies, followed by 91 in the first quarter of 2000 alone.

The high-water mark was the AOL Time Warner megamerger in January 2000, which became the biggest merger failure in history.

The bubble ultimately burst, leaving many investors facing steep losses and several Internet companies going bust. Companies that famously survived the bubble include Amazon, eBay, and Priceline.

How the Dotcom Bubble Burst

The 1990s was a period of rapid technological advancement in many areas. But it was the commercialization of the Internet that led to the greatest expansion of capital growth the country ever saw. Although high-tech standard-bearers, such as Intel, Cisco, and Oracle, were driving organic growth in the technology sector, it was upstart dotcom companies that fueled the stock market surge that began in 1995.

The bubble that formed over the next five years was fed by cheap money, easy capital, market overconfidence, and pure speculation. Venture capitalists anxious to find the next big score freely invested in any company with a ".com" after its name. Valuations were based on earnings and profits that would not occur for several years if the business model actually worked, and investors were all too willing to overlook traditional fundamentals.

Companies that had yet to generate revenue, profits, and, in some cases, a finished product, went to market with IPOs that saw their stock prices triple and quadruple in one day, creating a feeding frenzy for investors.

The Nasdaq index peaked on March 10, 2000, at 5048—nearly double over the prior year. Several of the leading high-tech companies, such as Dell and Cisco, placed huge sell orders on their stocks when the market peaked, sparking panic selling among investors. Within a few weeks, the stock market lost 10% of its value.

As investment capital began to dry up, so did the lifeblood of cash-strapped dotcom companies. Dotcom companies that reached market capitalizations in the hundreds of millions of dollars became worthless within a matter of months. By the end of 2001, a majority of publicly-traded dotcom companies folded, and trillions of dollars of investment capital evaporated. (Full article.)
I lived through the 2001 Dot-com stock market crash. Not only did I live through it, I started my own .com company during that time, TropicalTraditions.com, which today is HealthyTraditions.com and still operating. We celebrated our 20-year anniversary last year:
We were one of the first Internet companies to start selling food on the Internet, and I clearly remember that our #1 challenge back then was to convince the consumer that it was safe to purchase on the Internet, as it was still in its infancy. We leveraged the power of the emerging technology to take our message and our products directly to the consumer.
We broke ground in many areas, being one of the first to ship glass without bubble wrap, and ship frozen meats without conventional Styrofoam, using a corn-based product that is fully biodegradable. We even shipped eggs directly to consumers using specially designed boxes that had no plastic or Styrofoam.
As the success of our products grew among consumers, especially coconut oil, many big names tried to buy us out, but their goals were strictly financial as they wanted to "scale" the business. They didn't understand that this was not the kind of business that can be "scaled" simply by investing capital, but that it could only be "scaled" by getting more small-scale producers to start producing food the traditional way, without modern technology.
That kind of "scaling" required more human labor, not technology, and time to train such labor to produce food the traditional way, and nobody was interested in that.
I never took on investors, and I never took on debt, building the business the "old fashioned" way by simply reinvesting profits, being 100% dependent upon our customers and their demand for our products, and not Wall Street or government money.
So they tried to destroy us instead, leveraging the FDA and the IRS, but we prevailed.
Tragically, the business model almost all technology companies follow today has not changed from what got them into trouble during the Dot-com market crash in the early 2000s. Wild speculation and a false belief in what the technology can actually do has drawn in massive amounts of money by investors looking to get rich quick, and it has created a financial atmosphere that is crashing once again, but this time it will be far worse.
While the Dot-com market crash happened during the technology's infancy, giving time for investors to regroup and adjust, this time it is happening during technology's sunset years, as the techno-prophecies and false promises of what the technology can do, all come crashing down.
The False Techno-prophecies of AI
One of the big news stories of 2022 was the virtual death of the concept of fully autonomous self-driving vehicles. After decades of spending $billions of revenue in trying to develop a fully autonomous self-driving vehicle, Ford, Volkswagen, and many others finally pulled the plug on continuing to dump money into this concept, realizing that they had wasted significant resources in trusting the Technocrats and their techno-prophecies. See:
In October last year Elon Musk appeared at the annual Tesla AI Day event, where he revealed the company's prototype AI robot. He admitted that the one they demoed the year before was just an actor dressed up like a robot.
We've come a long way, and compared to that (the actor from last year), it's going to be very impressive.
Before they brought the AI robot out on stage in front of a live audience, one of the engineers on the Tesla autopilot program said:
This is actually the first time we try this robot without any backup support, cranes, mechanical mechanisms, no cables, nothing.
Once the robot came out on stage, the autopilot engineer even pointed to something on the robot and said:
This is essentially the same self-driving computer that runs in your Tesla cars, by the way.
Watch for yourself this "amazing" AI robot that Elon Musk and his team have created to see for yourself just how far the AI technology that powers Tesla cars has come:
Now, if after watching this demonstration of their AI robot you feel more comfortable that they have developed AI technology to the point that it can replace humans and drive cars safely, then you are seeing something else that I am not seeing, because all I am seeing is a large toy that billionaires like Elon Musk like to play with and brag about.
Think about all the $BILLIONS they are investing, and they expect us to believe this technology will replace humans??
Earlier this week, a company named Boston Dynamics released a video that was in my news feed in the Alternative Media: "Boston Dynamics' Creepy Humanoid Robot Learns More Tricks". Here's the video which was published on The Verge:
First of all, this "demonstration" was not conducted in front of a live audience, but was completely staged, as The Verge noted:
As ever, it's important to note that these videos are rigorously planned and structured, with falls and mistakes edited out.
This is purely a gimmick to fool people into investing money, lots of money, into robotics and AI.
But that did not stop some in the Alternative Media to use this as an example of something we need to fear:
What bothers us is the military-industrial complex's dream of humanoid warfighters could be realized via Atlas.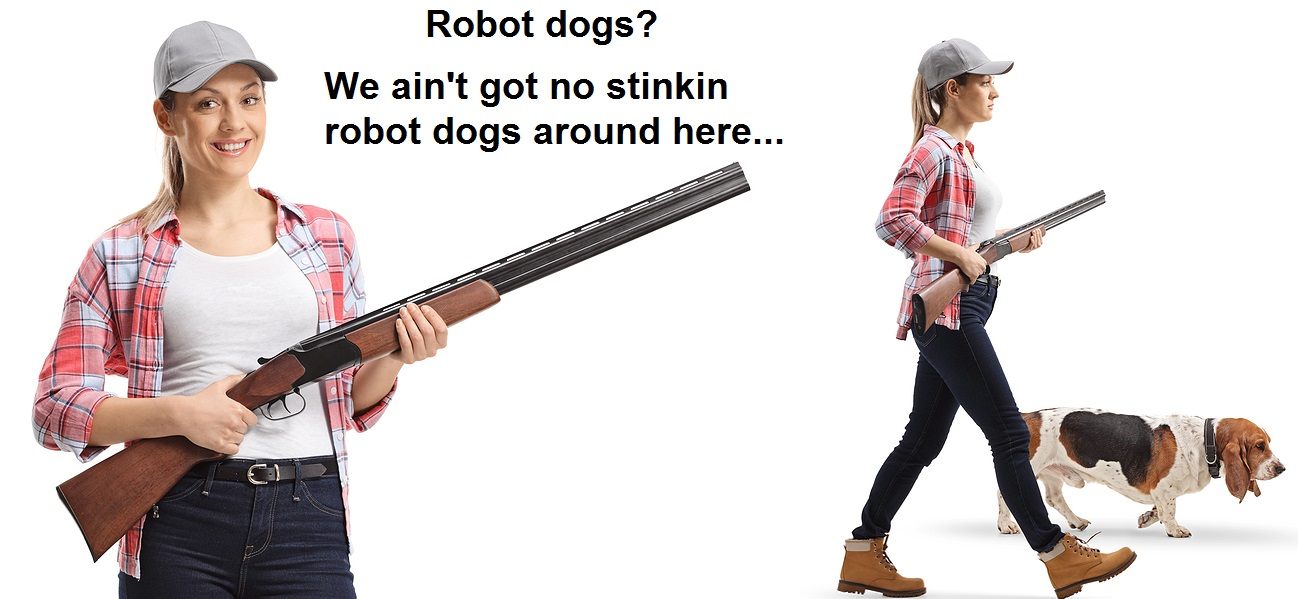 And we're supposed to fear these robots being used in law enforcement and on the battlefield? I think these publishers have watched too many "Robocop" films.
This reminds me of those videos that came out last year in China (and other places) of "robot dogs" that went around during lockdowns with speakers attached to them, warning people to not go outdoors or beyond some pre-determined perimeter.
And we are supposed to fear these?? I wonder how these "robot dogs" or any of these other "advanced" robots would do in front of a long-barrel 12 gauge shotgun loaded with double-aught buckshot? Talk about fear porn….
So much of this stuff is faked so the simple and naive will spend money actually investing in this science fiction. Unless it is demonstrated in front of a live audience, like Musk's AI robot last year, do not believe what you are seeing at face value, and be highly skeptical.
For example, I have a friend who is a PhD researcher but does not have as much experience with the technology as I do, and this person sent me a video that he thought really showed how far AI had come. Here is the video he sent me called "Android Babe":
This video is fake, it's science fiction. But videos like this fool a lot of people.
When you see a video like this, it is either an actor made to look like a robot, or it is completely created by computer graphic programs, such as CGI. This one is probably an actor, because it blinks, and there is no reason for a robot to blink, not to mention the extra time and cost involved to program "blinking."
Elon Musk is (or "was") the richest man in the world, and if the technology existed to create an "Android Babe" like the one in this video, don't you think he would have a few already? So would Bill Gates, Jeff Bezos, and all the other Billionaire Technocrats, who would probably have an "Android Babe" at their side wherever they went, showing just how "impressive" the technology is.
It is all science fiction, first presented to the public via Hollywood starting back in the 1960s and 1970s with movies and TV shows such as Star Trek and Star Wars.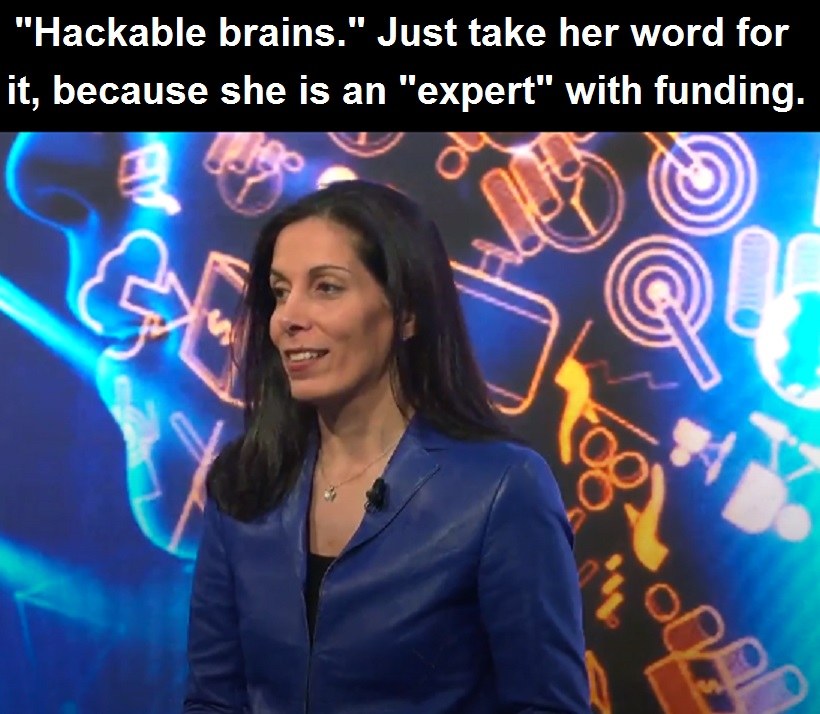 The biggest B.S. AI story of the week, and one that was reported in multiple Alternative Media sources, was about Nita Farahany's presentation at the World Economic Forum regarding AI "decoding brain activity."
Tim Hinchliffe of The Sociable is the one who wrote about this and was quoted the most, and as far as I can tell he wrote this in all seriousness, and not sarcasm as one would find on Babylon Bee, which is probably where this belongs, in my opinion.
Hackable humans at WEF: 'We can decode faces in your mind, your PIN number to your bank account'

Thanks to AI and the Internet of Bodies (IoB) ecosystem, decoding the human brain is already well underway, according to a World Economic Forum (WEF) presentation.

Five years after historian Yuval Noah Harari told the WEF that humans were hackable and that organisms were algorithms, Harari's insights have been fully realized.

Thursday's WEF Annual Meeting 2023 session on "Ready for Brain Transparency?" opened with a short video showing a dystopian scenario where employees' brainwaves were not only decoded to determine their performance in the workplace, but also to determine whether they participated in illegal activity.

While the scenario in the video below is fictional, the technological framework is already in place.

"We can pick up and decode faces that you're seeing in your mind — simple shapes, numbers, your PIN number to your bank account" — Nita Farahany, World Economic Forum, 2023
A dystopian glimpse at the potential future of Hackable Humans: "The government has subpoenaed employee brainwave data from the past year […] They are looking for co-conspirators through synchronized brain activity": #wef23 'Ready for Brain Transparency?' session pic.twitter.com/EtIwjzk4b2

— Tim Hinchliffe (@TimHinchliffe) January 19, 2023
"Artificial intelligence has enabled advances in decoding brain activity in ways we never before thought possible" — Nita Farahany, World Economic Forum, 2023

The above video illustrates just one of the many dystopian scenarios that can occur when the human brain is no longer autonomous.

In her presentation at Davos on Thursday, Nita Farahany from Duke University explained that the technology to decode brainwaves already existed and was currently being rolled out in some use cases.

"What you think, what you feel — it's all just data — data that in large patterns can be decoded using artificial intelligence" — Nita Farahany, World Economic Forum, 2023

"Artificial intelligence has enabled advances in decoding brain activity in ways we never before thought possible," said Farahany.

"What you think, what you feel — it's all just data — data that in large patterns can be decoded using artificial intelligence," she added.

And the devices to decode the human brain don't have to be as invasive as a brain implant.

The devices can be as non-invasive as a "Fitbit for your brain."

"We're not talking about implanted devices of the future; I'm talking about wearable devices that are like Fitbits for your brain" — Nita Farahany, World Economic Forum, 2023
Your thoughts are not your own. With smart headbands, hats, ear buds, tattoos:
"We can pick up emotional states like are you happy or sad or angry. We can pick up & decode faces that you're seeing in your mind. Your PIN number to your bank account": Nita Farahany #wef23 pic.twitter.com/3DUNnPoUNg

— Tim Hinchliffe (@TimHinchliffe) January 19, 2023
Read the full article here.
Wow! And judging by how many publishers in the Alternative Media ran with this story, it is obvious that many actually believe that this science fiction is real!
About the only thing in this article that was factually accurate, instead of fantasy, is this statement:
While the scenario in the video below is fictional, the technological framework is already in place.
Yes, fictional, and the "technological framework" is simply that they have funding to actually study things like this, along with programmers, computer code, etc.
This is 100% an appeal to authority with no proof, which is typical of the Techno-prophecies. If there was any evidence whatsoever that this kind of technology actually existed, you can be sure they would not have to rely on fictional animated videos, but that they would have brought people from the audience up onto the stage and then used that alleged technology to read and decode people's brainwaves.
But they can't do that, and they never will.
Foolish billionaires will continue to fund it and keep the narrative going, however, as will foolish publishers in the Alternative Media.
The reality is that the technology is crashing, NOT evolving. We do not need to fear their transhumanism Techno-prophecies. All that research funding will dry up soon enough, as the economy crashes.
The real concern is not the technology, but the Technocrats behind the technology who have been enriched by it. They want to use their wealth and the current, existing technology with AI, to track everything we are doing into a huge database that will be linked to our "social credit" score.
They can afford to do things like what Elon Musk is doing, in buying tens of thousands of satellites to launch into the atmosphere to spy on every person on the planet.
Jeff Bezos and his Amazon company are building the data centers to house all of this information. And under the guise of "healthcare," Amazon wants to replace doctors and become a major "healthcare" provider.
Within a few years, Amazon will probably be the #1 healthcare provider in the world.
This is what we need to be concerned about. Not AI robots that claim to be able to read our minds and replace humans.
Stop supporting these technocrats, and stop buying their products and services!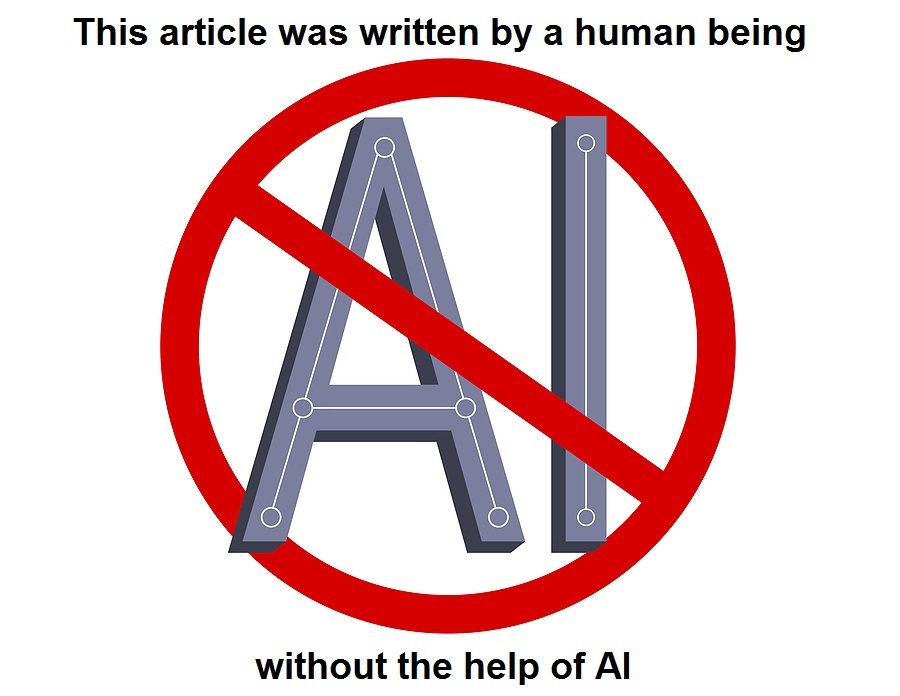 See Also:
Understand the Times We are Currently Living Through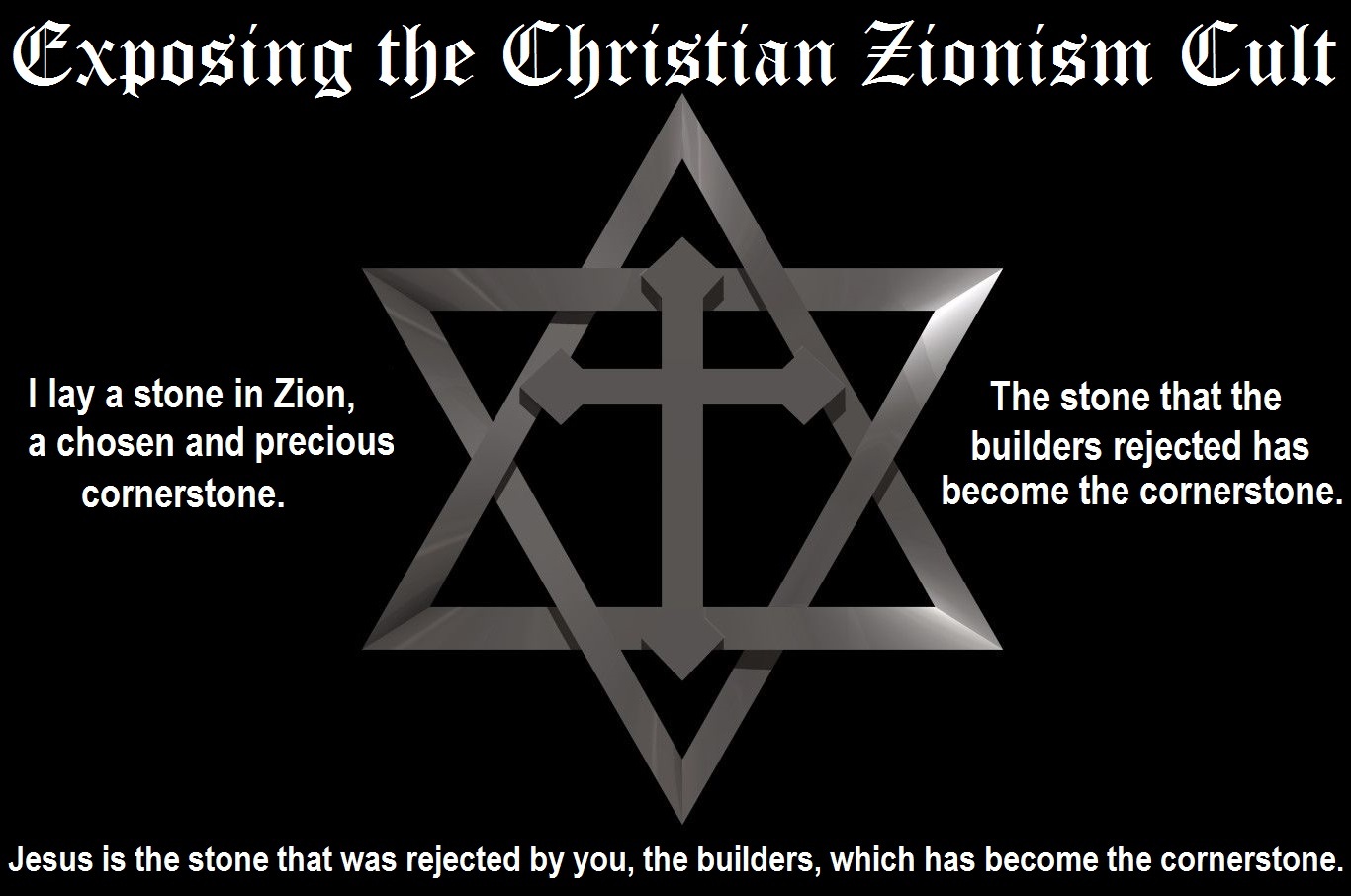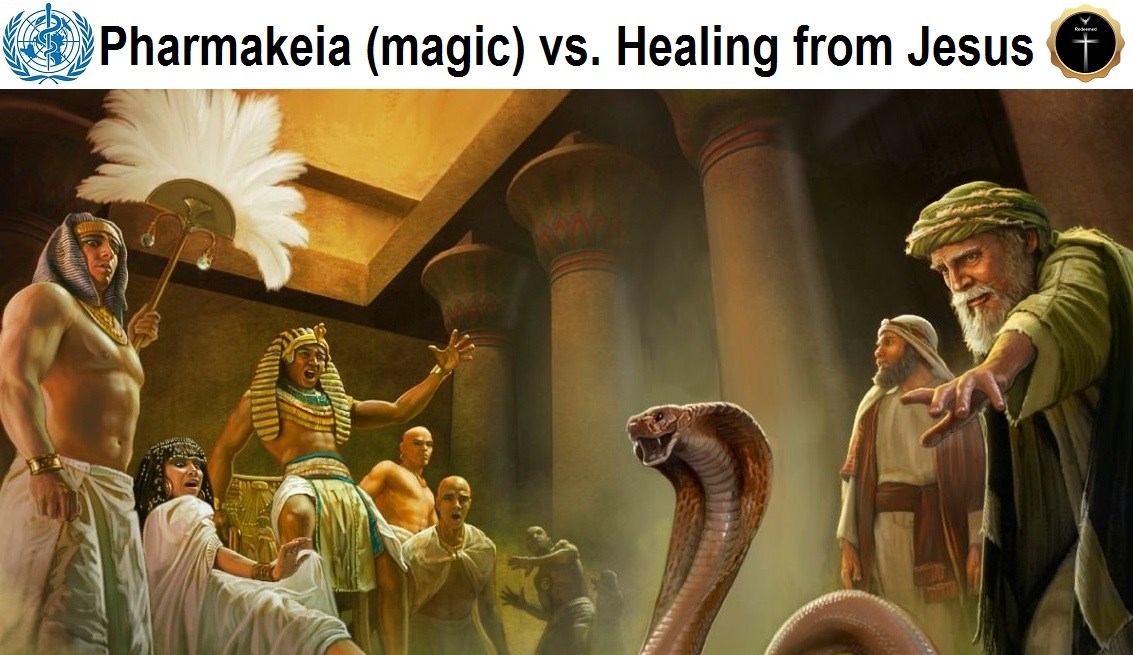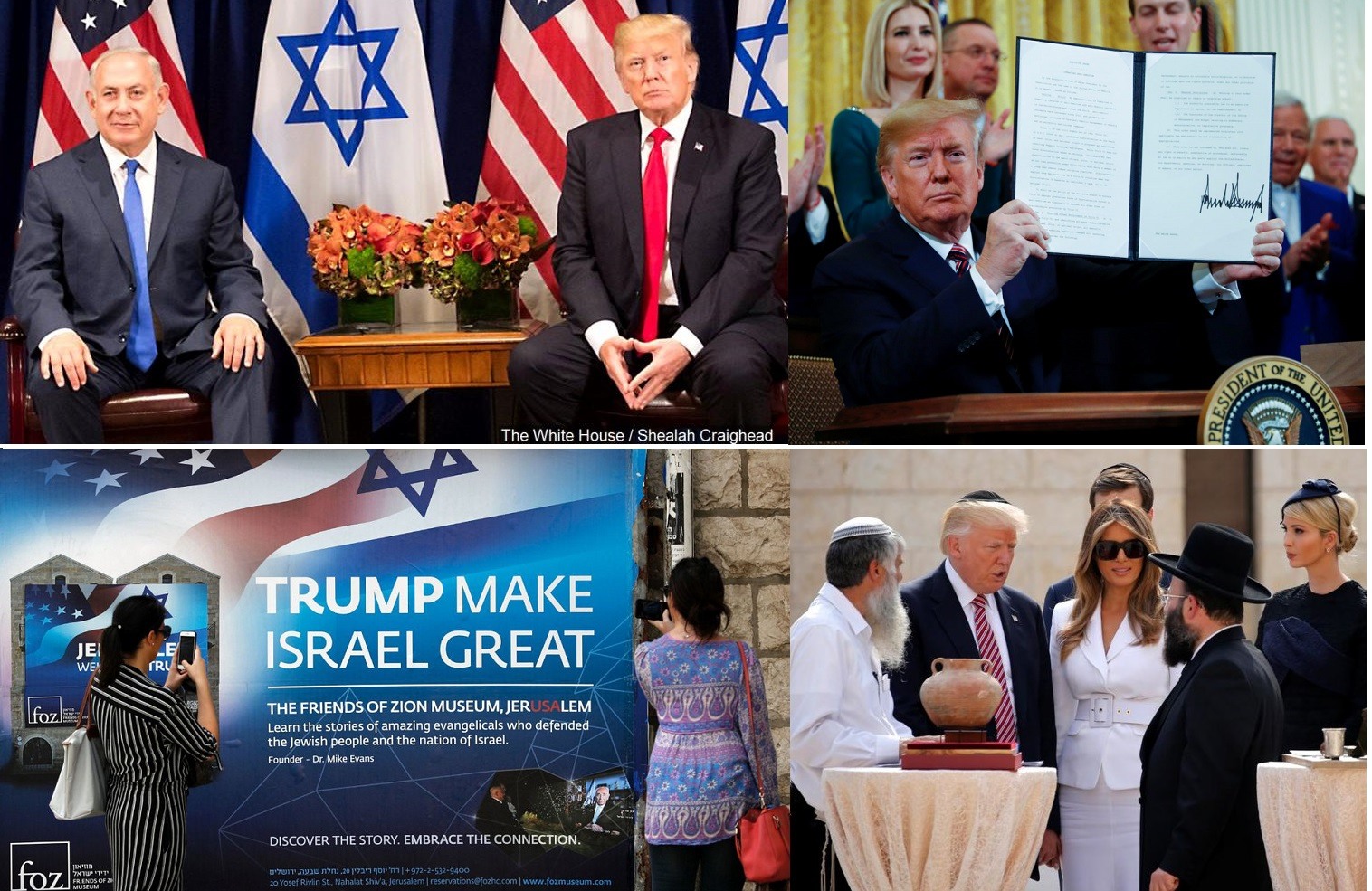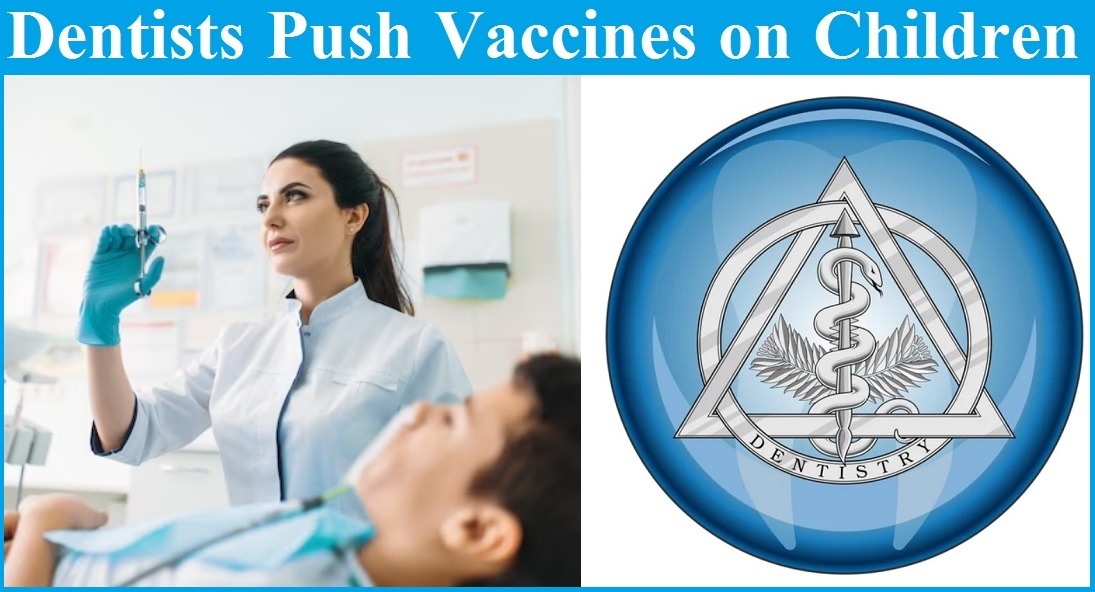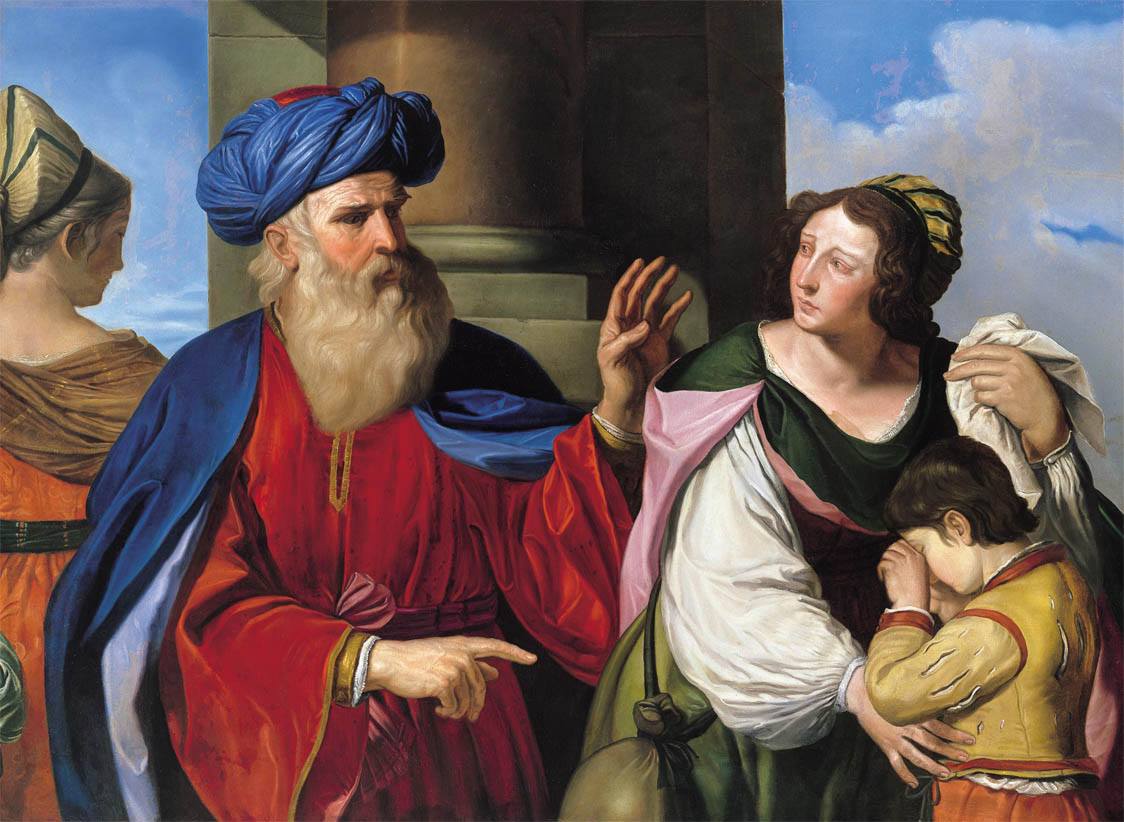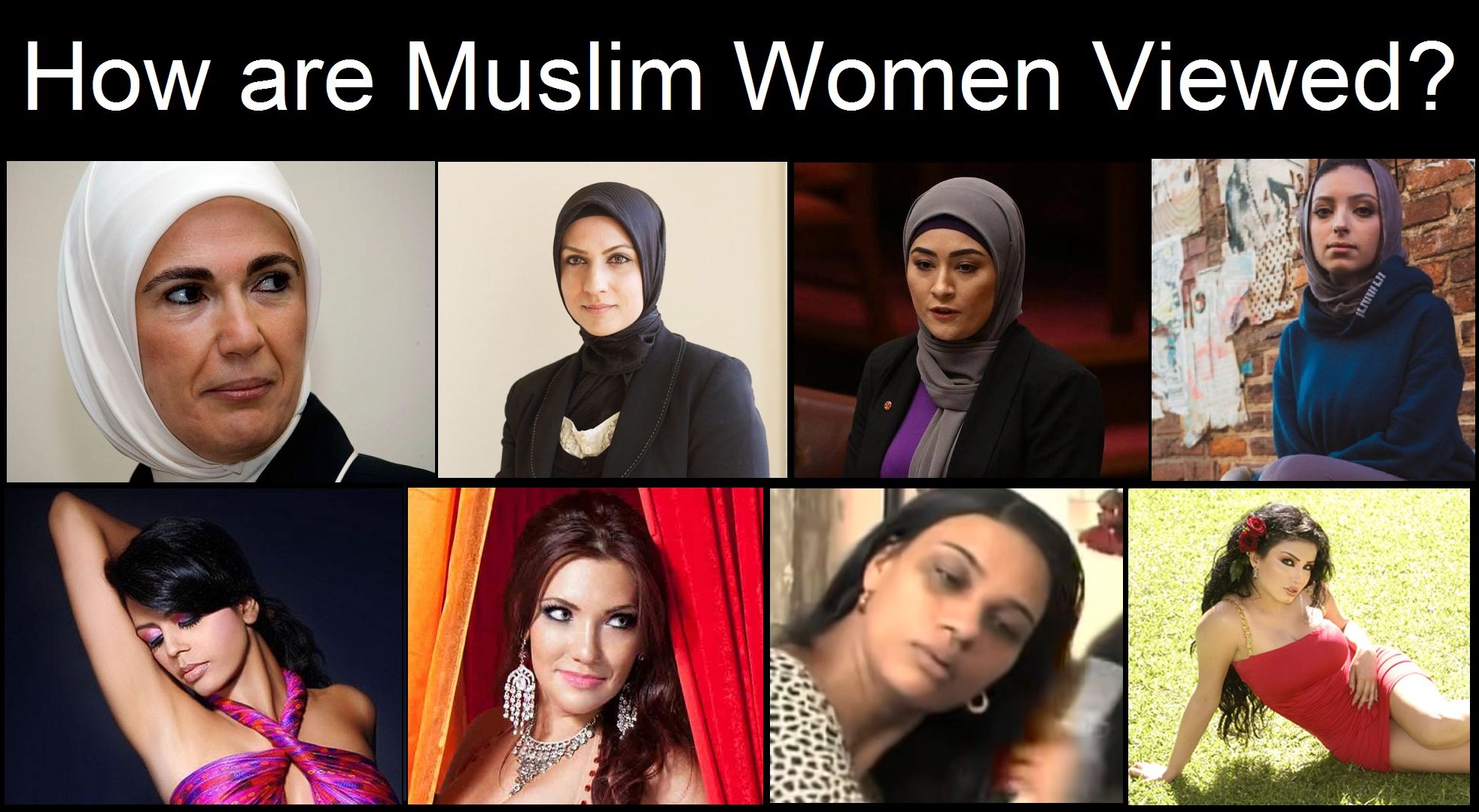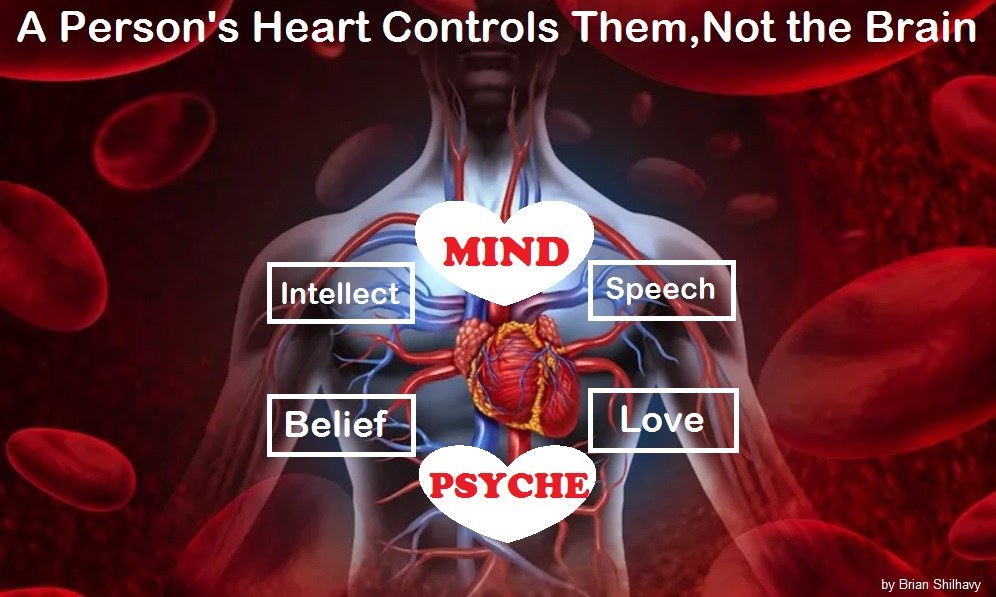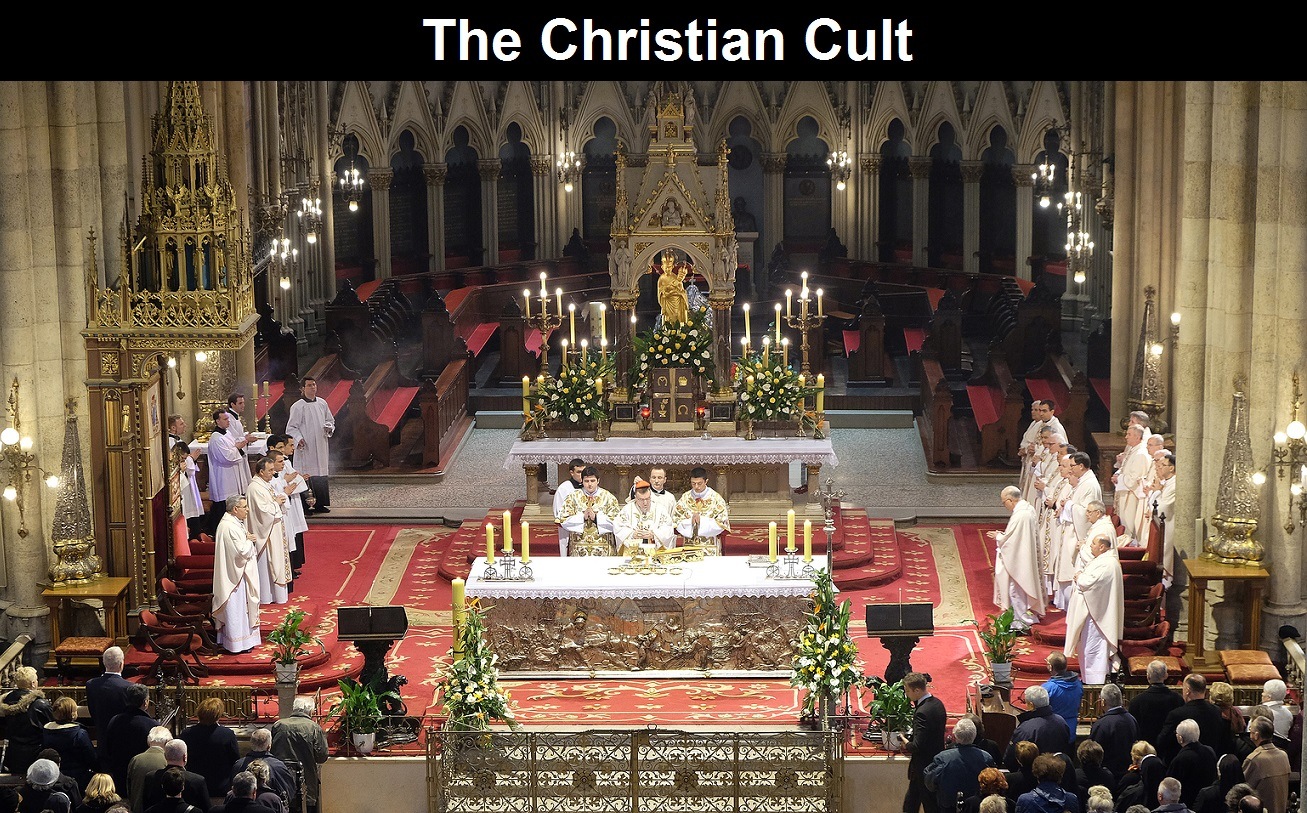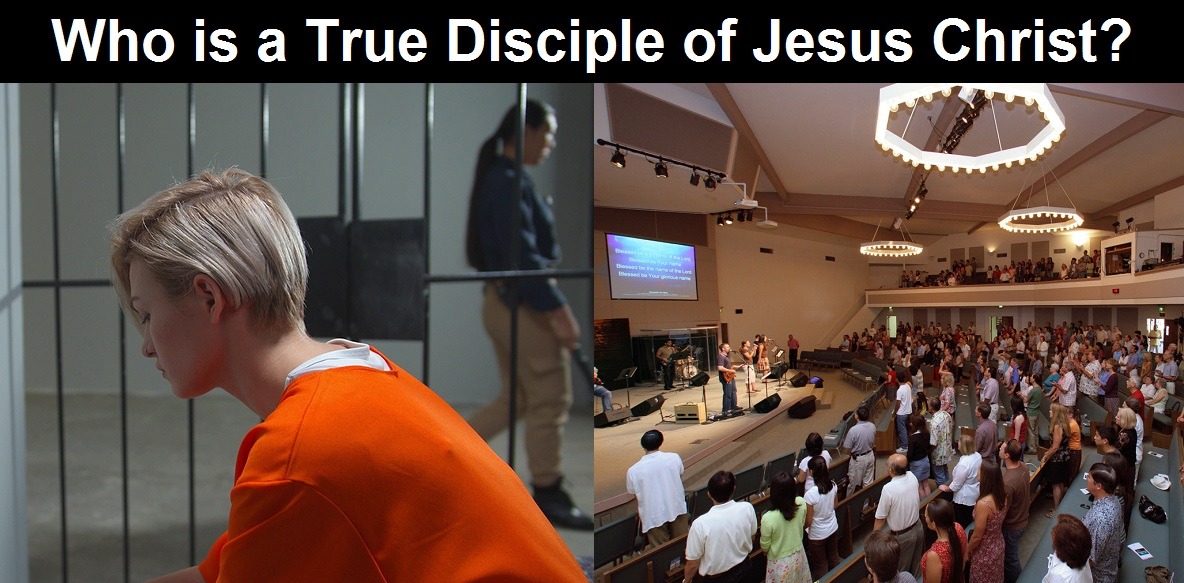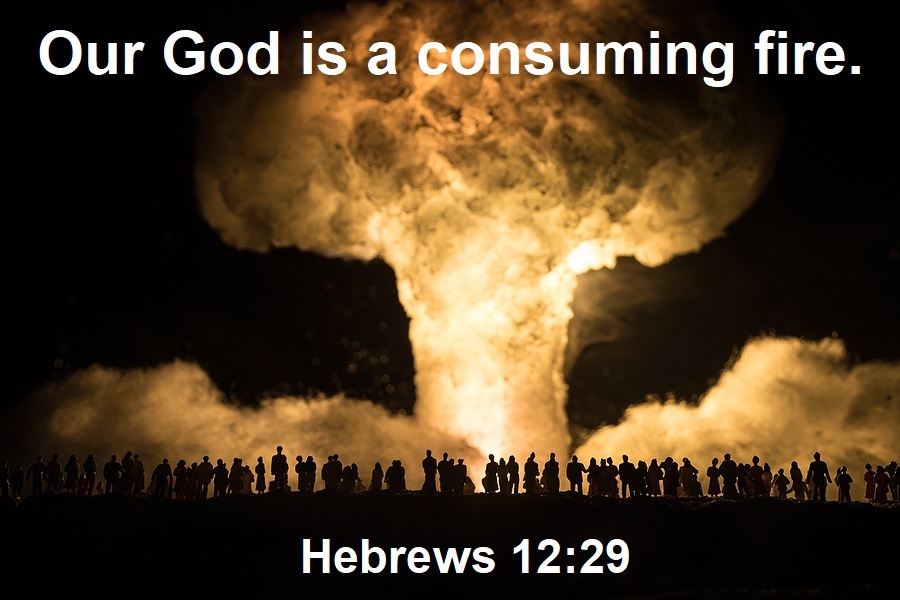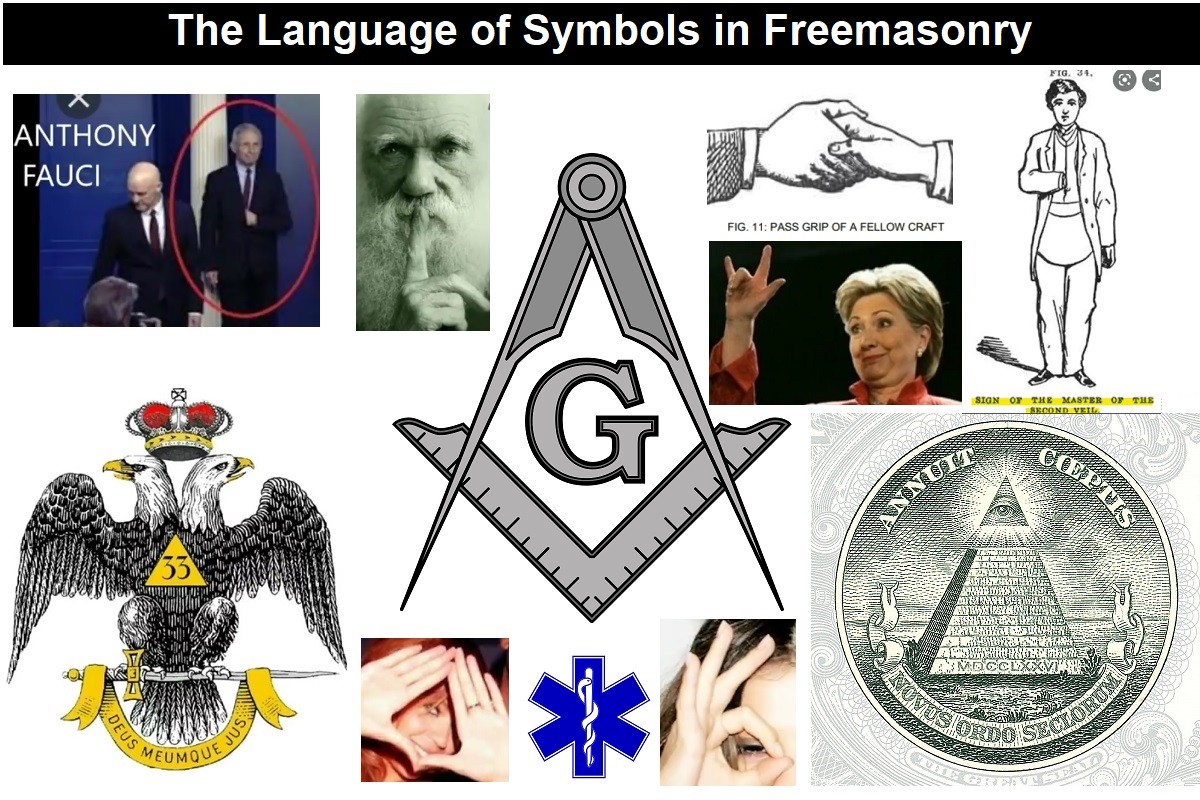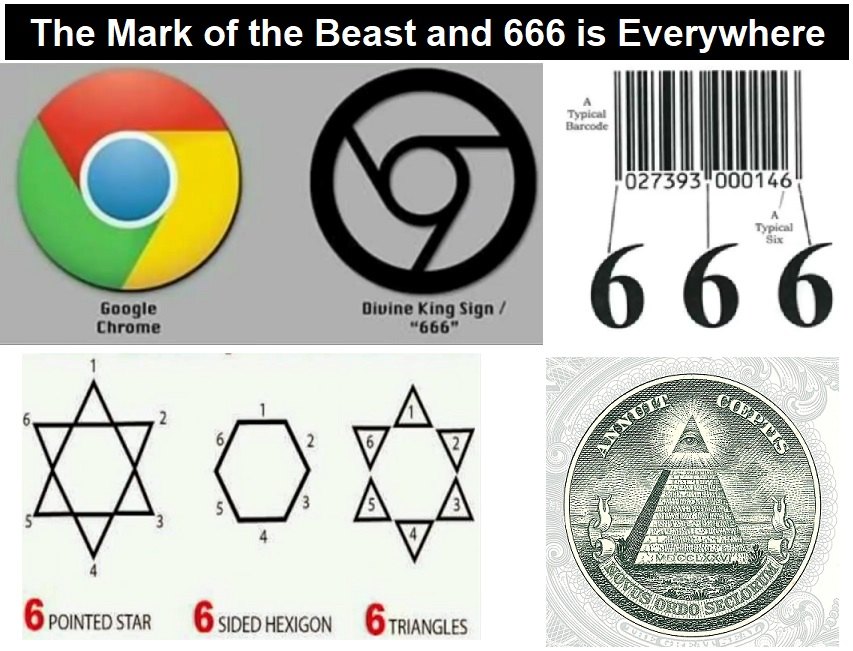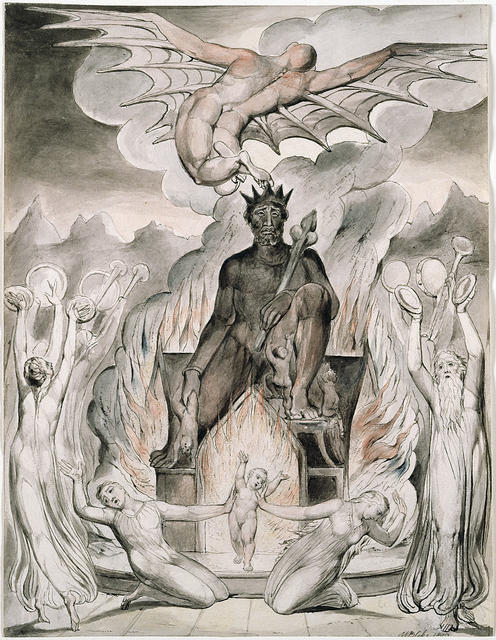 Having problems receiving our emails? See: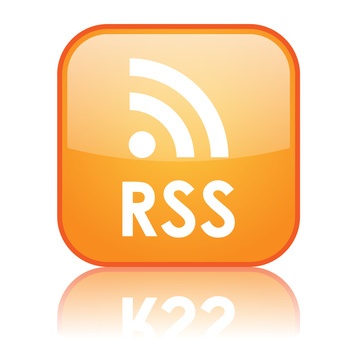 If our website is seized and shut down, find us on Telegram, as well as Bitchute and Odysee for further instructions about where to find us.
If you use the TOR Onion browser, here are the links and corresponding URLs to use in the TOR browser to find us on the Dark Web: Health Impact News, Vaccine Impact, Medical Kidnap, Created4Health, CoconutOil.com.
Published on January 21, 2023