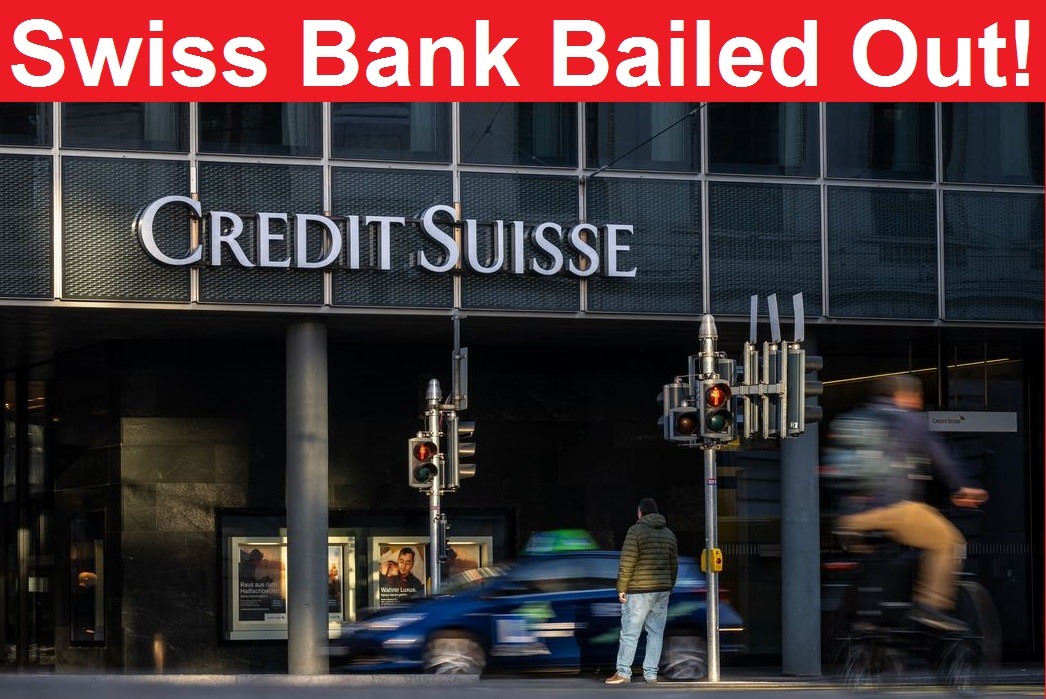 by Brian Shilhavy
Editor, Health Impact News
Switzerland's second largest bank, Credit Suisse, which has been experiencing bank runs and plummeting stock valuations since the end of 2022, became the first SIFI (systemically important financial institution), or "too big to fail" bank, to crash today forcing regulators to step in and ensure a bailout.
The Saudis almost single-handedly crashed the U.S. Stock Market (and stock markets around the world) this morning when they announced that they were not going to put any more money into the failed Swiss bank.
Problems at Switzerland's second-biggest lender are causing stocks around the world to falter—and reigniting fears for the banking sector.

On Wednesday, Credit Suisse 's top shareholder said in a Bloomberg interview that it wouldn't invest additional money in the Swiss bank. Saudi National Bank Chairman Ammar Al Khudairy told the media outlet that taking a stake of more than 10% in Credit Suisse would trigger regulatory complications.

That pushed shares of Credit Suisse to a new low on Wednesday. The stock closed down 24% in Zurich and its American depositary receipts (CS) were down 25% in U.S. trading. (Full article.)
While the U.S. Stock Market did end lower today, it most assuredly would have been a blood bath if Swiss Regulators had not stepped in to ensure the world that it was going to bail out their troubled bank. This was after European markets had closed, however, and European banks' stock values lost 7% at end of trading in Europe today.
Swiss National Bank Issues Statement: "Will Provide Liquidity If Necessary"

Summary: 

Saudis fold – refuse to throw any more money at Credit Suisse
Credit Suisse stock hits record low
Credit Suisse 1Y CDS explodes as counterparty risk hedging soars
Credit Suisse execs urged a "show of confidence" from the Swiss National Bank
ECB quantifying exposures to Credit Suisse
US Treasury monitoring situation, talking with other regulators
Fed working with UST to quantify exposures
One major govt is pressuring Swiss to intervene
Systemic risk threat spreads globally
Swiss authorities seeking to stabilize bank
Swiss National Bank and Finma issue statement of support

The Swiss National Bank and the country's regulator said Credit Suisse meets the capital and liquidity requirements imposed on systemically important banks and that the SNB will provide the bank with liquidity if necessary, in a statement. (Full article.)
Since a simple statement made by Saudi National Bank Chairman Ammar Al Khudairy almost crashed the entire world's financial system today, what does that tell you about the frailty of the current banking system?
Others Starting to Agree: This is a Big Tech Crash!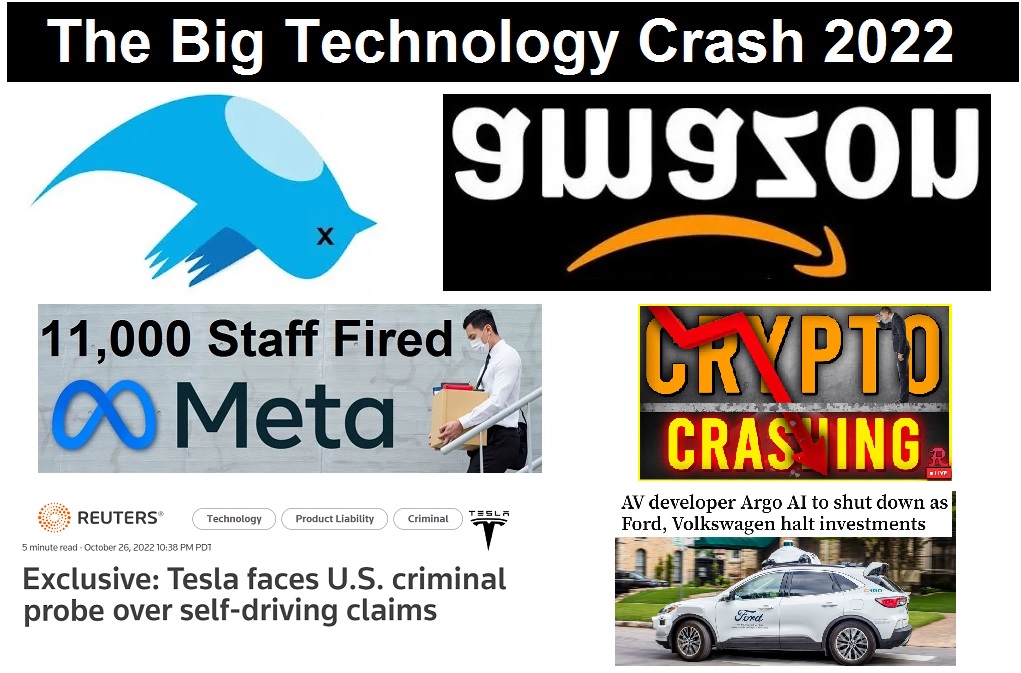 Others are now waking up to the fact that this financial crash is related to Big Tech failing, something I have been saying since last year.
Graham Summers of PHOENIX CAPITAL RESEARCH wrote an analysis that was published on ZeroHedge News today.
R.I.P. Tech Stocks… Particularly Garbage Tech
Tech is finished.
Ever since the Great Financial Crisis of 2008, the Fed has been primarily in an accommodative framework. For most of 2008-2023, interest rates were at ZERO or 0.25%. The below chart shows where rates were from 2007 until today. You'll see that with the exception of 2017 to mid-2019, rates were effectively at ZERO for most of this time.
The Fed didn't just keep rates at zero either. It printed money and used that money to buy assets/ debt securities to prop up the system anytime things started to break down.
We're not talking about a little money printing either. Between 2007 and 2023, the Fed printed over $8 TRILLION. 
This suppression of interest rates… combined with the money printing and easy access to credit had one primary beneficiary…
The Tech sector.
Tech, particularly high beta garbage Tech (apps, texting companies, social media, etc), NEEDs low interest rates to even exist because these companies require a TON of capital/ debt to reach profitability (assuming they even do that, which 95% DON'T).
And remember, we're not talking about the Fed creating an artificial environment for a few months. They've been doing it for most of 15 years. And every time the system began to break down, the Fed would do even MORE extreme versions of these policies… which in turn made the environment even more favorable to the Tech industry.
How bad did this get?
Talk to anyone who wants to become an entrepreneur today and he or she will say they want to found a Tech company. NO ONE says they want to go into energy, or materials, or manufacturing. It's all about apps, social media, search engines, etc.
Think of it this way, as of 2021…
The largest automaker in the stock market was a tech stock (Tesla).
The largest commerce company in the stock market was a tech stock (Amazon).
The largest consumer discretionary company in the stock market was a tech stock (Apple).
And so on…
The Tech sector was the largest sector by weighting in the S&P 500 by almost a factor of two. In fact, Tech was larger than both the 2nd and the 3rd heaviest weighted sectors COMBINED!
The below chart shows the performance of the Tech Sector relative to the broader market (S&P 500 since 1999). As you can see, Tech outperformed the broader market non-stop from 2008 onward. By the time 2022 rolled around, it was at levels that EXCEEDED those established by the Tech Bubble of 2000!
All of this is due to the Fed.
Most of the people who work in Tech are not geniuses, nor are they the best entrepreneurs on the planet. They were simply the beneficiaries of an artificial environment created by the Fed.
In the simplest of terms, Tech is to the bubble today, what Banks were to the bubble in 2007: the sector that benefited most, generated the largest profits, and consumed the largest percentage of talent/ aspirations.
That period is now OVER. And it's not coming back.
So what does this mean for the markets?
Well, if the largest sector in the market is in a spectacular bubble the likes of which won't return for at least another decade… what do you think?
The Silicon Valley Bank bailout is the Bear Stearns moment for this bubble. Lehman is coming… as is AIG… and this entire mess won't end until the stock market hits levels most cannot even imagine today.
Indeed, from a BIG PICTURE perspective my proprietary Crash Trigger is now on the first confirmed "Sell" signal since 2008.
This signal has only registered THREE times in the last 25 years: in 2000, 2008 and today.
Read the full article on ZeroHedge News.
And here are just a few more examples seen today of the actual technology (not just its stock value) failing.
"Found Some Glitch": Man Drives Off In Stranger's Tesla
In Vancouver, Canada, a man who owned a Tesla opened the door of a Model 3 parked in a supermarket lot with his smartphone app. He got into the car and drove to a nearby school to pick up his kids. However, he later realized he had accidentally taken someone else's Model 3.

According to Rajesh Randev's statement to Global News, he noticed a stranger's Tesla parked beside his own car, which happened to be the same model and color. He then used his Tesla smartphone app to unlock the vehicle and drove away.

During his drive to pick up his kids from school, Randev began to realize that something was amiss.

"I was able to get access, a hold of that person's car but while I start driving it, I realized there was a crack on the windshield," he said.

So he called his wife to ask why and she did not know. He also noticed his charger was not where he usually had it.

Then this happened:

"After, five, 10 minutes I got a text on my phone that said 'Rajesh are you driving Tesla?'"

He said the person who messaged him told him he was driving the wrong Tesla.

It was only after he parked that Randev noticed the wheels were different from his car. He then called the person who messaged him and they realized he had taken the other person's Tesla.

Surprisingly he was able to get back into the and met up with the owner. Randev said he did not know how it happened.

"We were both laughing and I called the police as well," he added. "The police said they have my statement but they cannot give me a file number because nothing happened but if something does happen to let them know and they will investigate."

"Apparently, I found some glitch," Randev said. (Full article.)
Dish customers kept in the dark as ransomware fallout continues
Dish customers are still looking for answers two weeks after the U.S. satellite television giant was hit by a ransomware attack.

In a public filing published on February 28, Dish confirmed that ransomware was to blame for an ongoing outage and warned that hackers exfiltrated data, which "may" include customers' personal information, from its systems.

Dish hasn't provided a substantive update since, despite customers continuing to experience issues — or know if their personal data is at risk. (Full article.)
Report: Microsoft cut a key AI ethics team
Expert calls decision "damning," says it's time for regulators to get involved.

An entire team responsible for making sure that Microsoft's AI products are shipped with safeguards to mitigate social harms was cut during the company's most recently layoff of 10,000 employees, Platformer reported.

Former employees said that the ethics and society team was a critical part of Microsoft's strategy to reduce risks associated with using OpenAI technology in Microsoft products. Before it was killed off, the team developed an entire "responsible innovation toolkit" to help Microsoft engineers forecast what harms could be caused by AI—and then to diminish those harms.

Platformer's report came just before OpenAI released possibly its most powerful AI model yet, GPT-4, which is already helping to power Bing search, Reuters reported.

Emily Bender, a University of Washington expert on computational linguistics and ethical issues in natural-language processing, joined other critics tweeting to denounce Microsoft's decision to dissolve the ethics and society team. Bender told Ars that, as an outsider, she thinks Microsoft's decision was "short-sighted." She added, "Given how difficult and important this work is, any significant cuts to the people doing the work is damning." (Full article.)
Microsoft Rations Access to AI Hardware for Internal Teams
Microsoft is poised to announce a suite of Office 365 tools powered by GPT-4, the powerful new artificial intelligence software made by OpenAI. But now Microsoft is facing an internal shortage of the server hardware needed to run the AI, according to three current Microsoft employees.

That has forced the company to ration access to the hardware for some internal teams building other AI tools to ensure it has enough capacity to handle both Bing's new GPT-4 powered chatbot and the upcoming new Office tools, set to be announced on Thursday. And the shortage of hardware may be affecting Microsoft customers: At least one told The Information there's a long wait time to use the OpenAI software Microsoft already makes available through its Azure cloud service. (Full article.)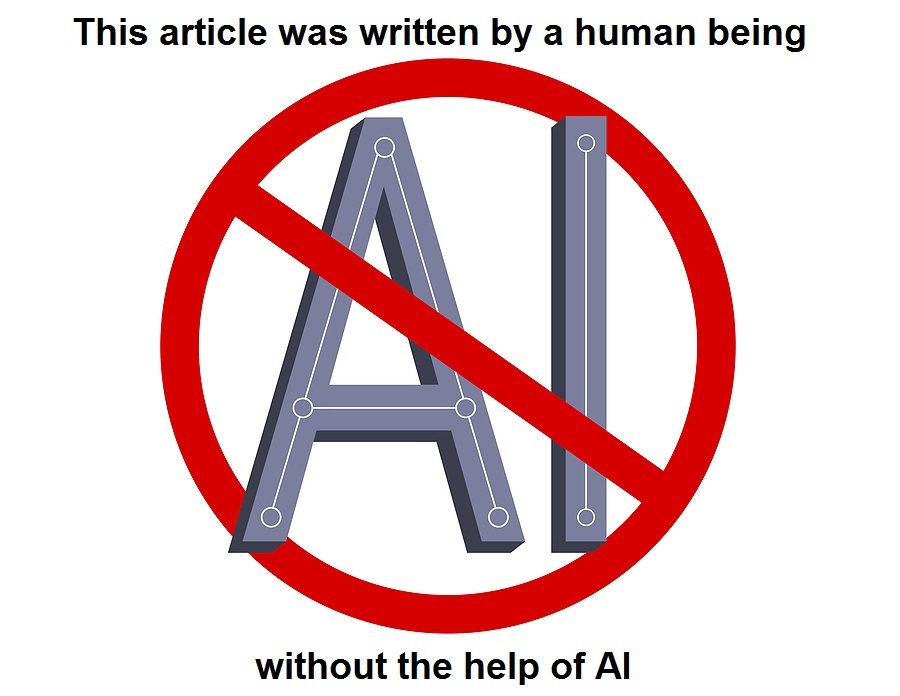 See Also:
Understand the Times We are Currently Living Through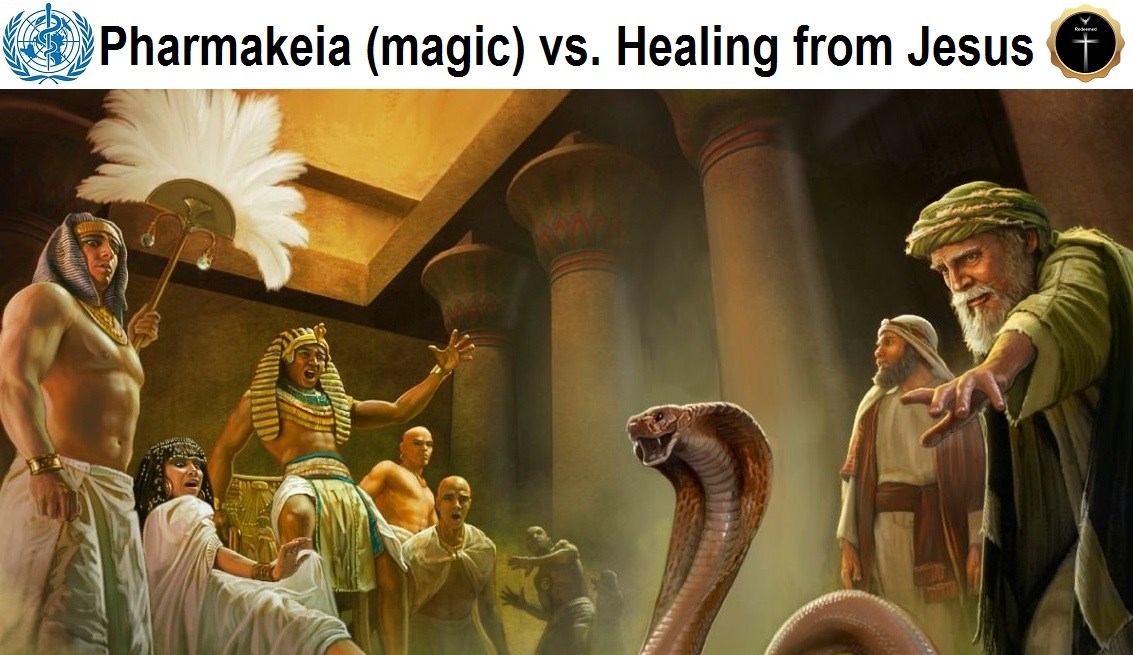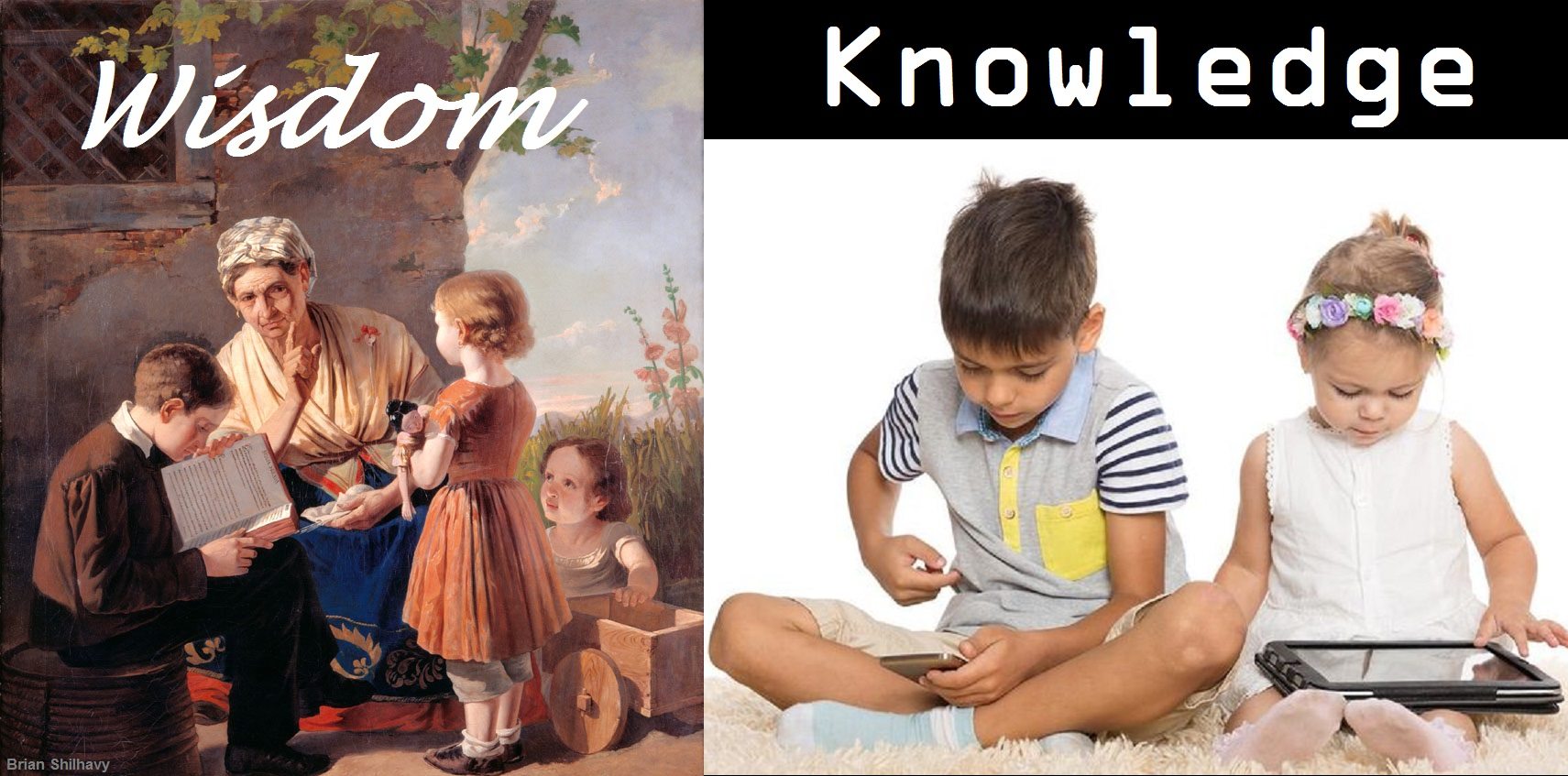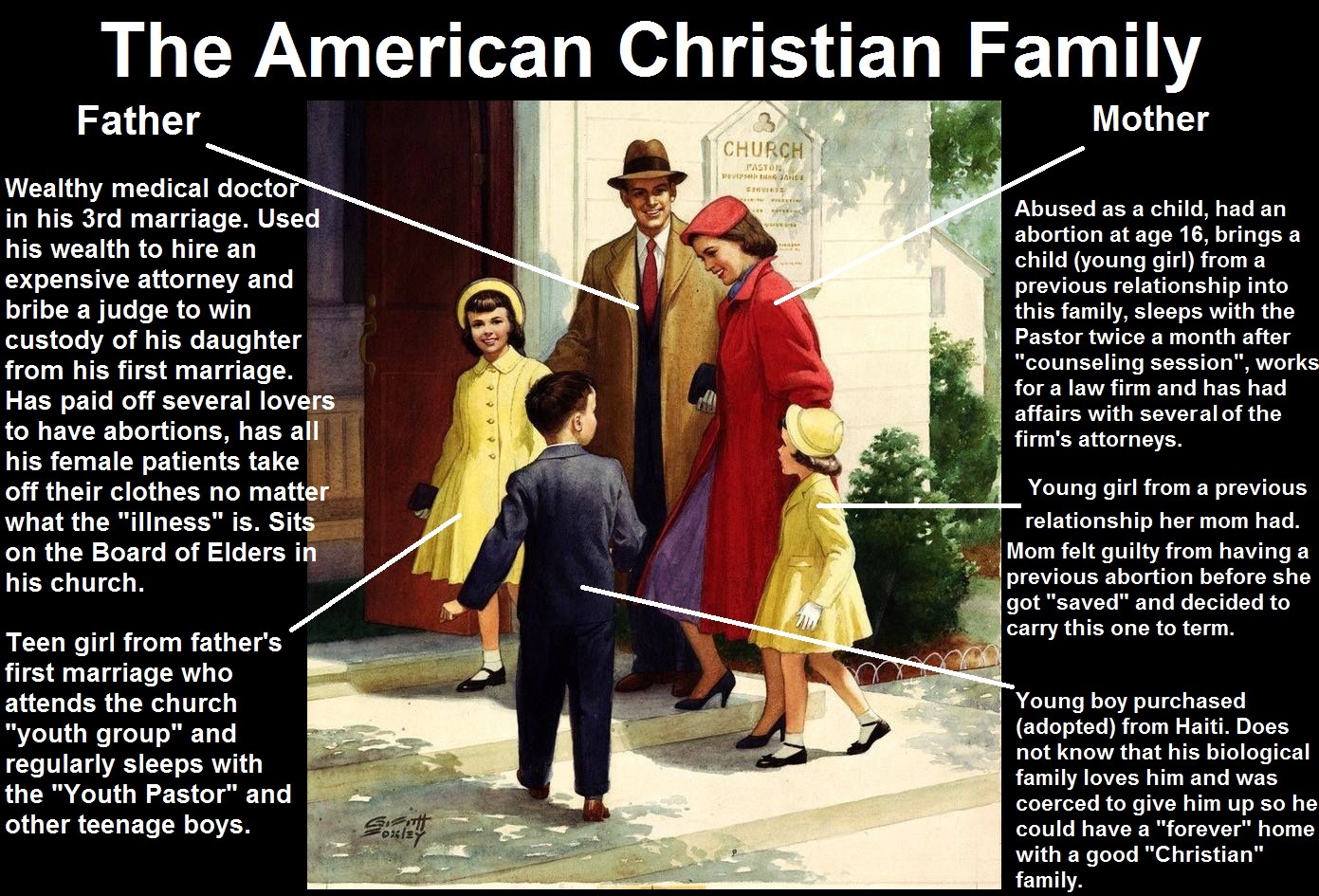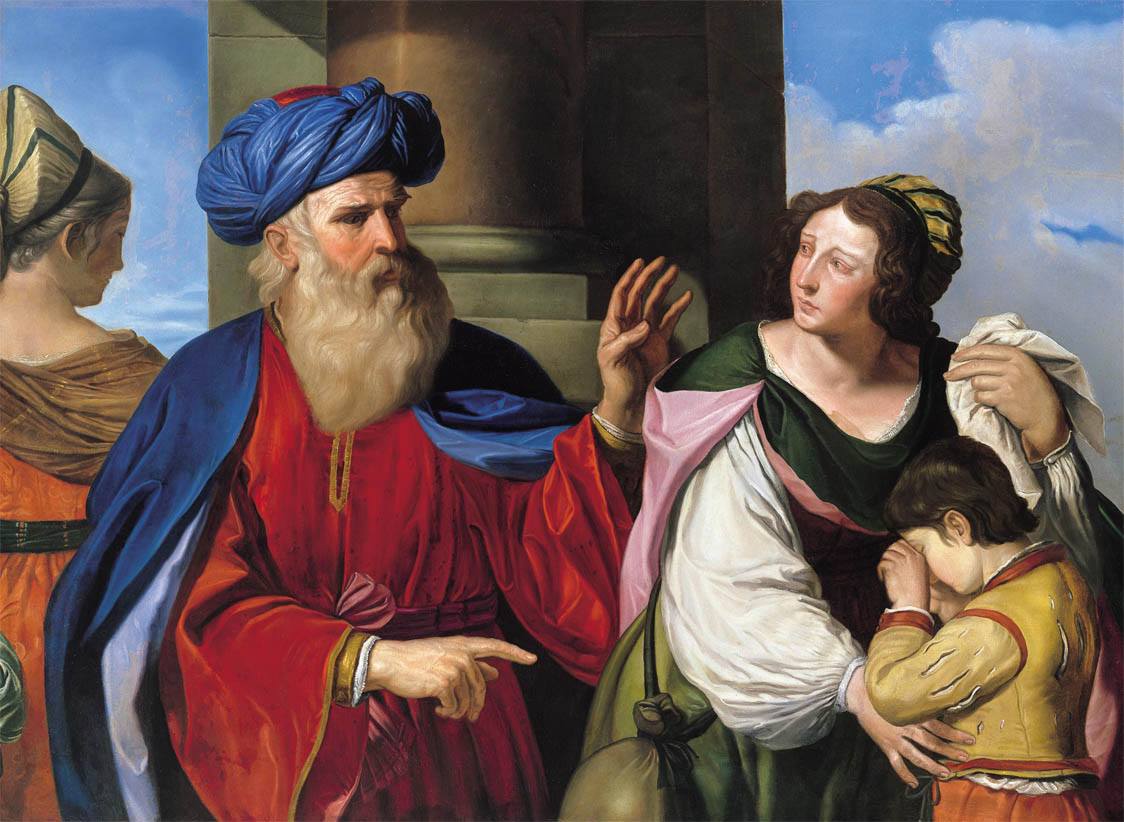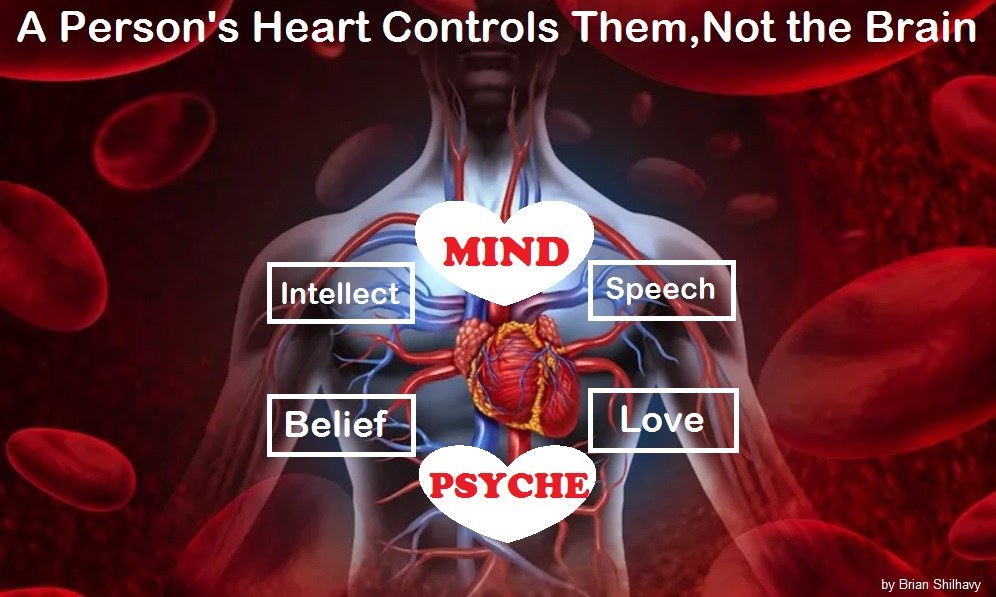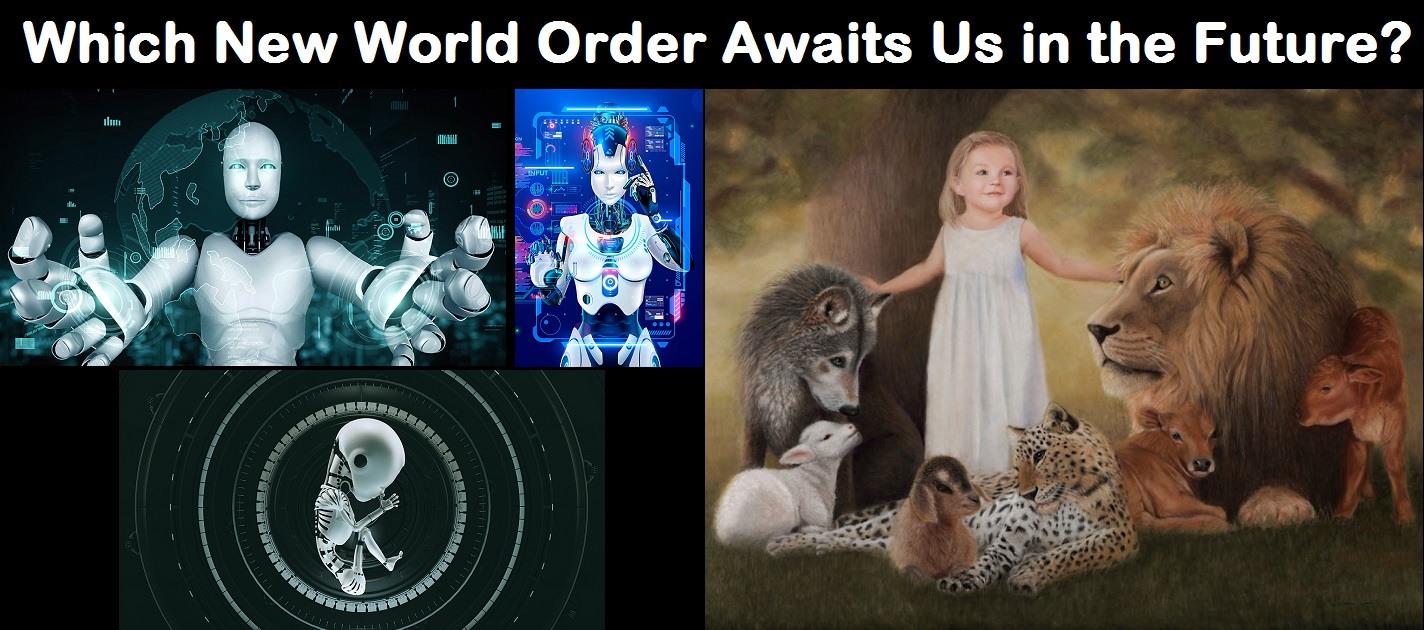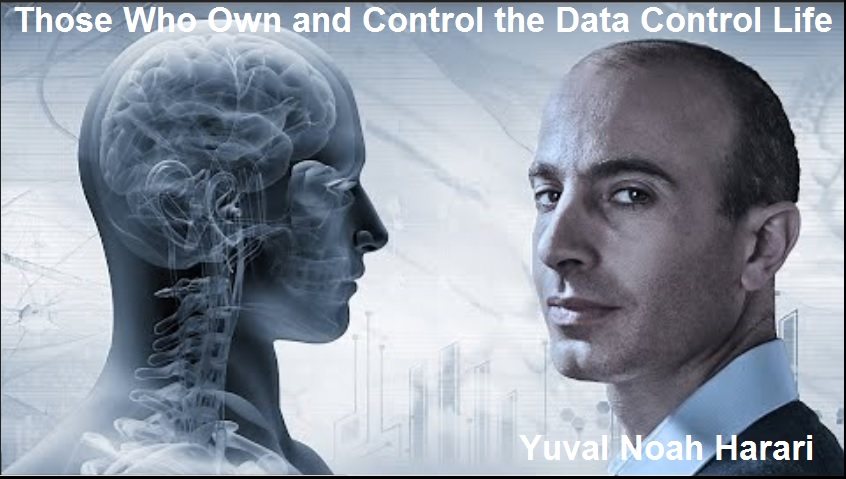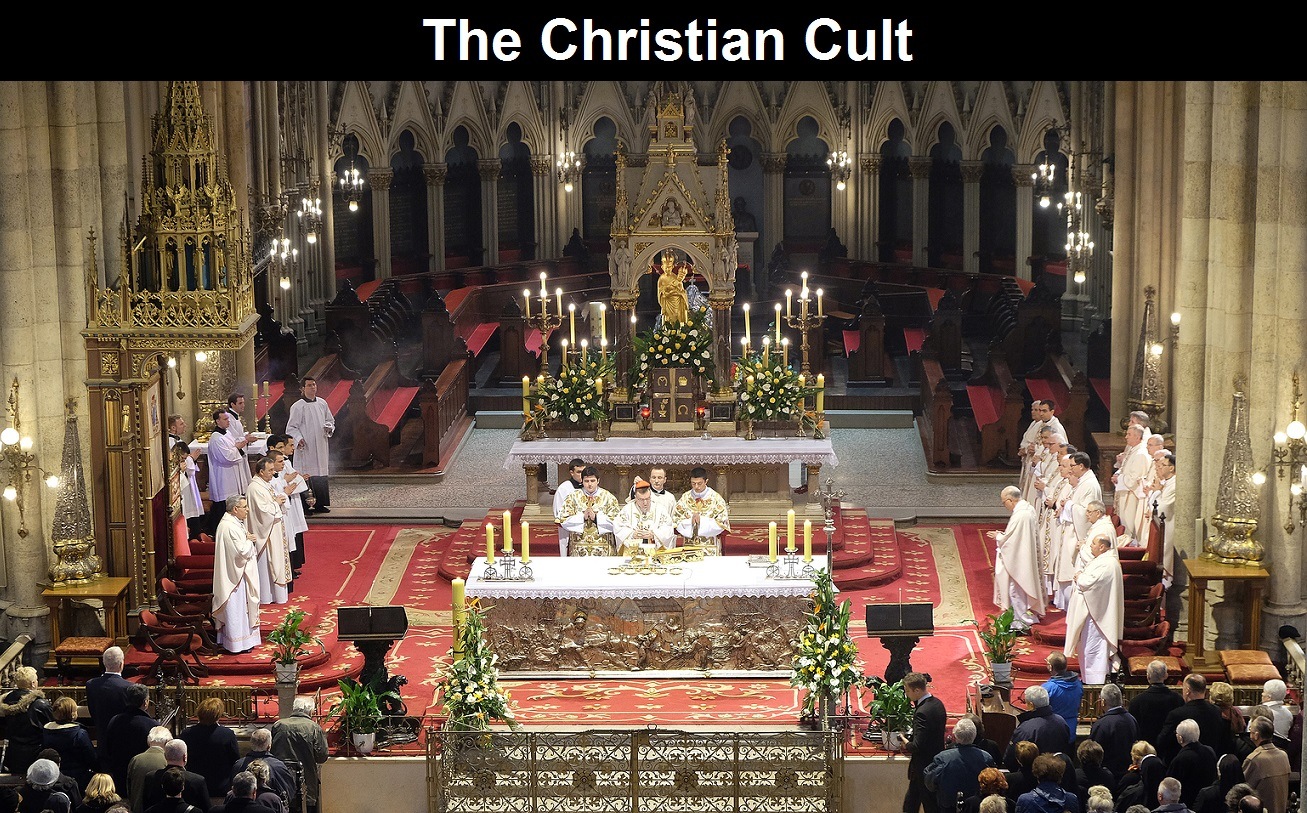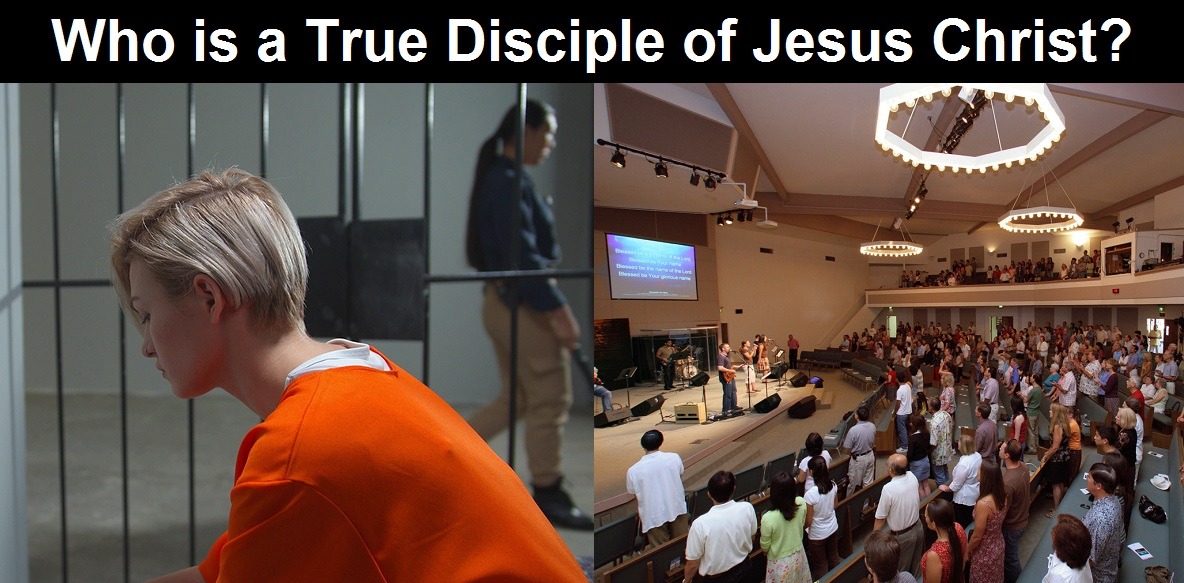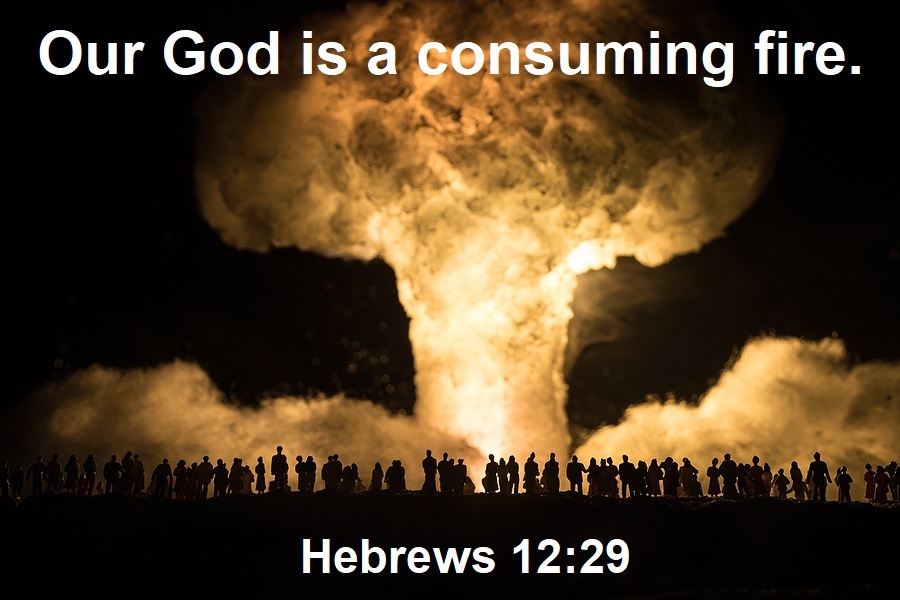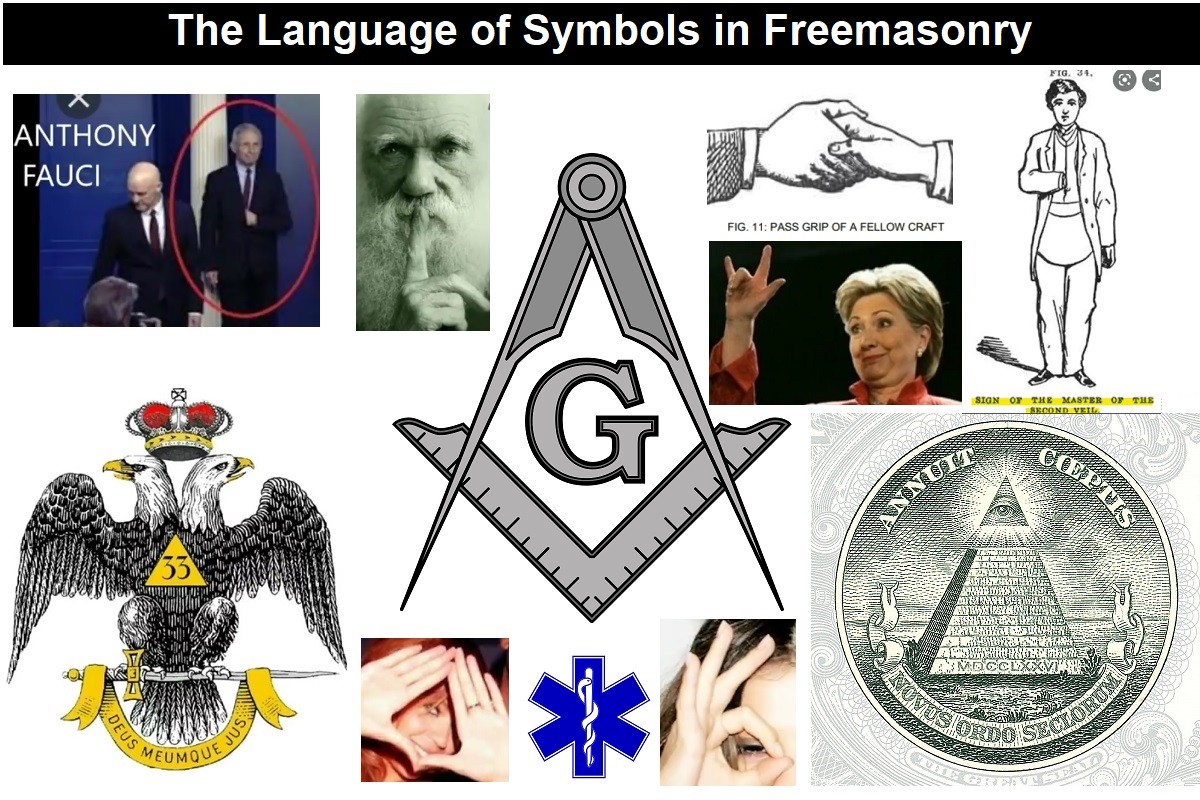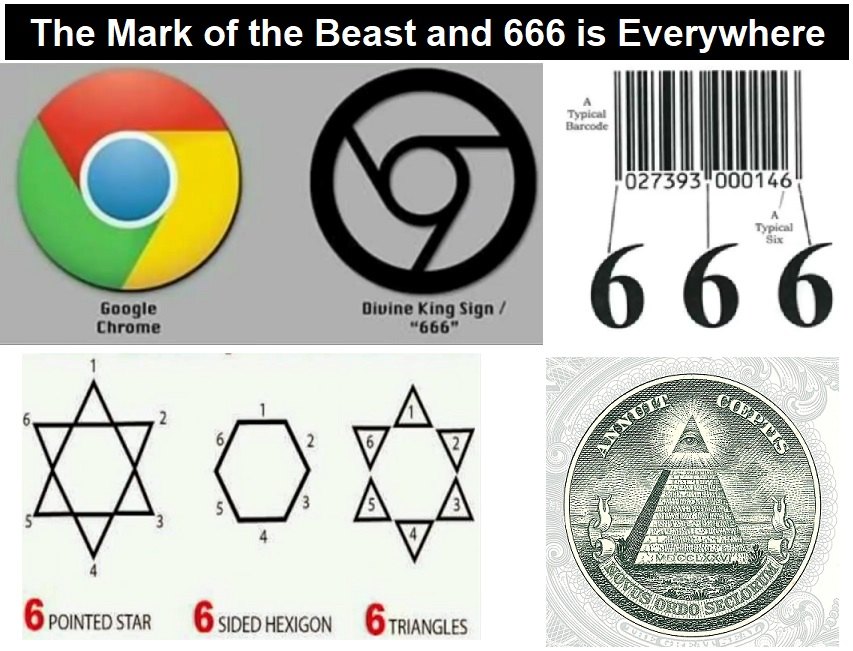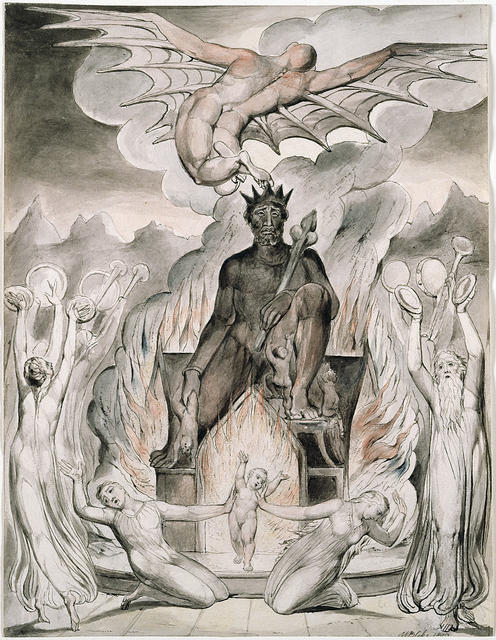 Having problems receiving our emails? See: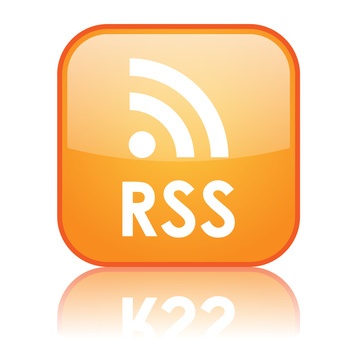 If our website is seized and shut down, find us on Telegram, as well as Bitchute and Odysee for further instructions about where to find us.
If you use the TOR Onion browser, here are the links and corresponding URLs to use in the TOR browser to find us on the Dark Web: Health Impact News, Vaccine Impact, Medical Kidnap, Created4Health, CoconutOil.com.
Published on March 15, 2023