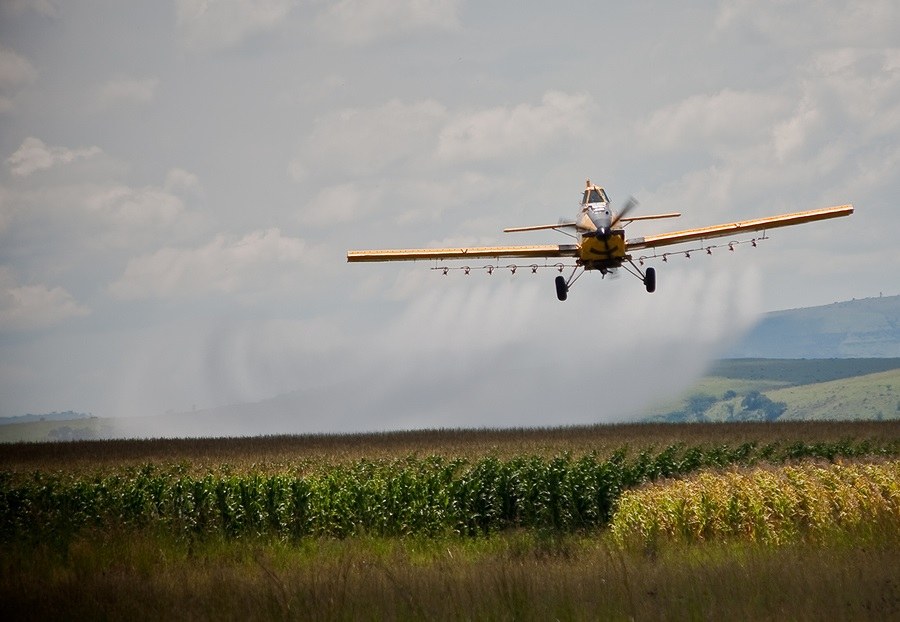 by Brian Shilhavy
Health Impact News Editor
The United States Department of Agriculture (USDA) and the U.S. Food and Drug Administration (FDA) are the two federal agencies in the United States responsible for protecting consumer rights in regards to food safety. Millions of dollars of U.S. taxpayer funds are spent on testing foods annually to monitor the presence of pesticides and herbicides in the nation's food supply.
However, the most commonly used herbicide which is sprayed on to genetically modified crops is routinely not tested. Glyphosate, the main ingredient used in Roundup Ready, is the most common herbicide in the world, sprayed on many billions of acres of crops each year. Neither the FDA nor the USDA routinely test for the presence of this herbicide in the nation's food. See:
That is apparently about to change.
Civil Eats is reporting that the FDA will now start testing certain foods for the presence of glyphosate.
The U.S. Food and Drug Administration (FDA), the nation's chief food safety regulator, plans to start testing certain foods for residues of the world's most widely used weed killer after the World Health Organization's cancer experts last year declared the chemical a probable human carcinogen.

FDA officials dubbed the issue "sensitive" and declined to provide details of the plans, but FDA spokeswoman Lauren Sucher said the agency was moving forward to test for glyphosate for the first time in the agency's history.

"The agency is now considering assignments for Fiscal Year 2016 to measure glyphosate in soybeans, corn, milk, and eggs, among other potential foods," she told Civil Eats. Soybeans and corn are common ingredients in an array of food products and genetically engineered (or GMO) varieties are commonly sprayed with glyphosate. (Source.)
Why You Should be More Concerned About Glyphosate in Your Food than GMOs
Scientists have been sounding the alarm on the danger of glyphosate for years now, but it has apparently taken a report from the World Health Organization last year stating that the science on glyphosate shows it is likely linked to cancer, to get the FDA to finally start testing American food for glyphosate. The original studies that supposedly showed that glyphosate was not toxic to human health have been revealed to have withheld key data that showed just how toxic it really has been since the beginning of its approval for use in agriculture. (See: Glyphosate Causes Cancer: EPA "Trade Secret" Sealed Files Reveal Cancer Link Known Back in the 1970s.)
To understand just how dangerous this popular weed killer is, see our past reports on glyphosate. This issue is so important to human health, and so ignored in the mainstream media, that I have previously assigned my top researchers to cover this topic, which includes science writer Dr. Martin Michener, PhD, and health reporter John P. Thomas, Master of Science in Public Health (M.S.P.H.)
In addition, we have published research by some of the top scientists in the world who have studied glyphosate, including Dr. Stephanie Seneff, Dr. Anthony Samsel, and Dr. Don Huber.
See:
The U.S. public outcry for GMO labeling has prompted the food industry to start listening to its consumers and take a stand on the issue of genetically modified foods.
This is a good thing.
However, there are still only a handful of foods that have GMO equivalents in the food chain, and labeling a food as free from GMOs can become almost meaningless for those foods that have no GMO varieties in the food chain. It also does not speak to what pesticides or herbicides are used in the production of that food. In many cases, GMO labeling can simply become a marketing tool without much substance.
Glyphosate contamination, on the other hand, can affect any food in the food chain, including foods that are certified organic. This is because the herbicide is so widespread in usage, that it has turned up even in rain water.
Do NOT Rely on the Government to Protect You from Harmful Chemicals
In late 2014, Tropical Traditions began testing its USDA certified organic grains, and found levels of glyphosate present. (See: ALERT: Certified Organic Food Grown in U.S. Found Contaminated with Glyphosate Herbicide)
USDA organic standards allow residue amounts of the herbicide to be present, even in organic products. They permit a percentage of what the EPA allows for conventional crops, and that amount is constantly increasing.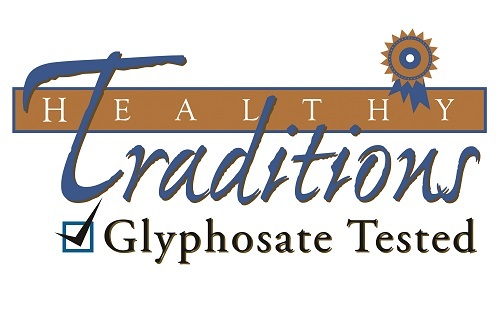 Tropical Traditions implemented a Glyphosate-tested protocol for all of its products, to complement its GMO-tested protocol for foods that have GMO equivalents. They abandoned the USDA Organic Certification program for their own products, and implemented new standards for Traditionally Produced products. These standards, and the foods that pass these standards, are listed on their Healthy Traditions website.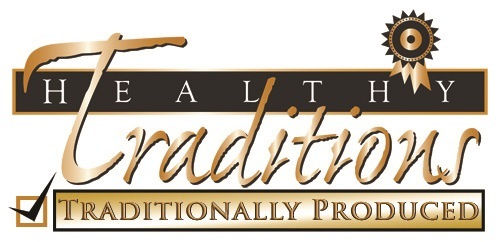 Disclaimer:
"Healthy Traditions" is a trademark of "Tropical Traditions." Brian Shilhavy is the founder and CEO of Tropical Traditions, and the Editor of Health Impact News.
Published on February 17, 2016