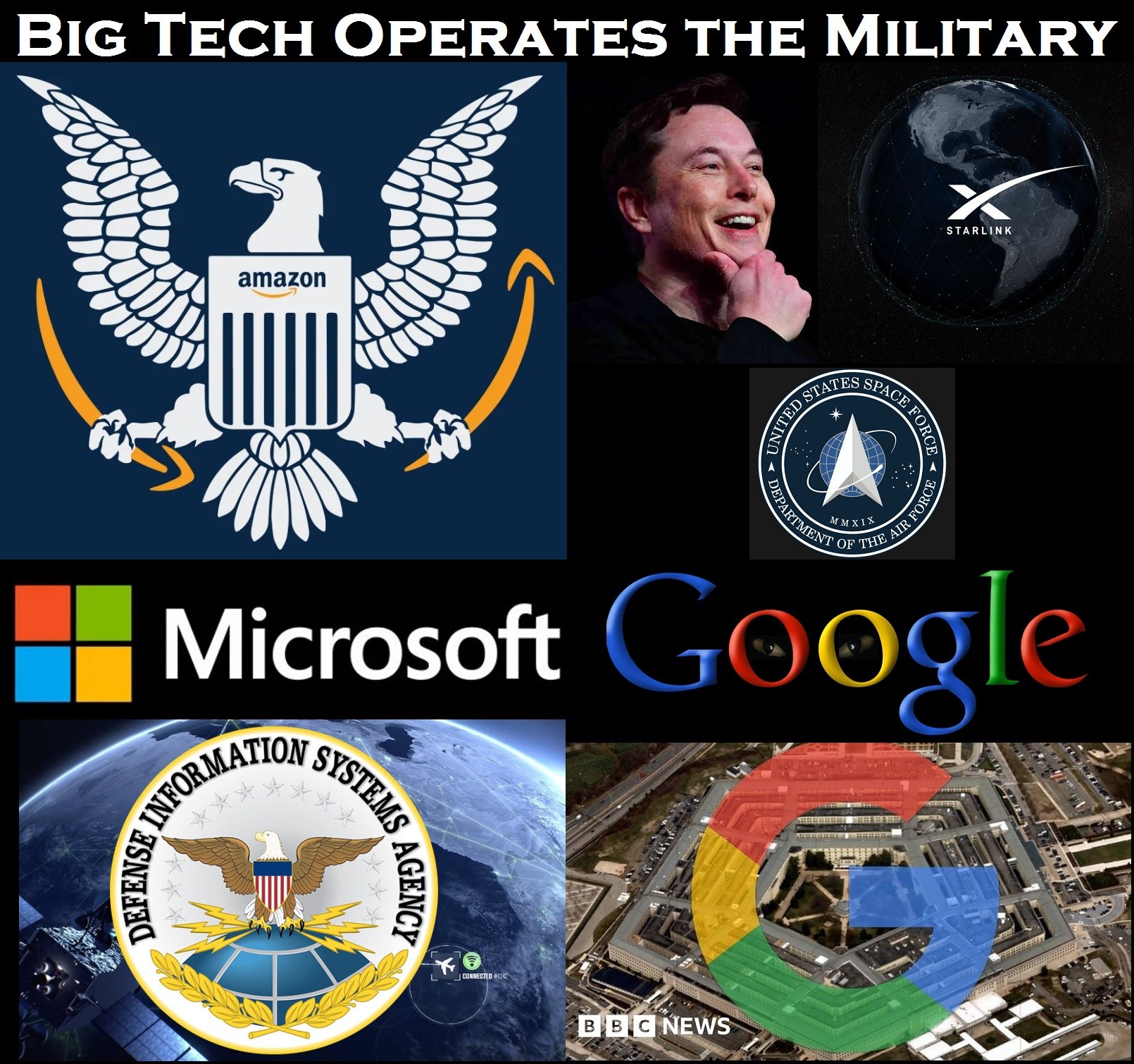 by Brian Shilhavy
Editor, Health Impact News
After a brief reprieve of declining bank evaluations yesterday (Thursday March 16, 2023) due to some of America's largest banks stepping forward to provide an infusion of $30 billion for San Francisco's troubled First Republic Bank, considered the next FDIC bank about to collapse, the financial system took another hit today in the Stock Market as it lost confidence in the ability of the larger banks to step forward and bail out smaller banks.
If anything, it appears more likely that the criminal banking cartel is about to consolidate their power by driving the smaller banks out of business.
And in the midst of bank runs and declining bank valuations this week, the Corporate Media published reports about possible cyber attacks being launched by Russia, according to a "research report" published by Microsoft.
Big Tech, which we previously reported is now controlling the country's infrastructure in Ukraine, is also mostly running the operations for the U.S. military today.
So when you discuss private companies who receive $billions from the U.S. Government in defense contracts today, you need to add Microsoft, Amazon.com, Google, and Elon Musk's Starlink, and other tech companies to the list of traditional private defense contractors such as Lockheed Martin, Raytheon, Northrop, etc.
If the U.S. Government cannot stop the bank runs and the collapse of the banking system, will they just turn to Big Tech to shut down the entire system, either by taking down the Internet or the electrical power grids, or both, and then blame it on Russia and use it as an excuse to start the World Economic Forum's "Great Reset" agenda?
Are the Banking Cartel Wars Upon Us?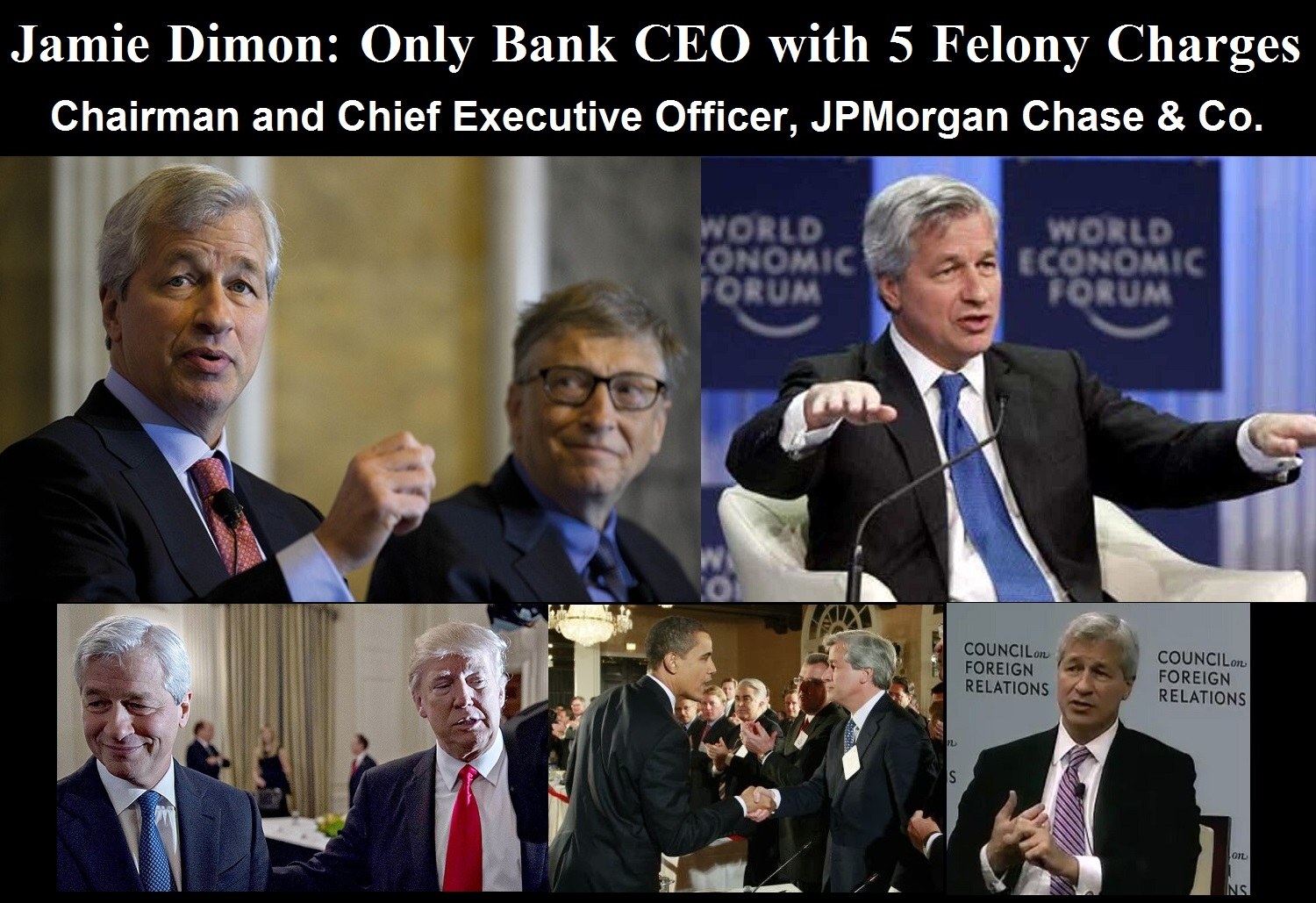 Yesterday, a group of America's largest banks which included Bank of America, Citigroup, JPMorgan Chase, Wells Fargo, Goldman Sachs, Morgan Stanley, Bank of New York Mellon, PNC Bank, State Street, Truist, and U.S. Bank, stepped forward to try and restore public confidence in the banking system by injecting $30 billion into First Republic Bank.
SAN FRANCISCO–(BUSINESS WIRE)–First Republic Bank (NYSE:FRC), a leading private bank and wealth management company, today announced it will receive uninsured deposits totaling $30 billion on March 16, 2023 from Bank of America, Citigroup, JPMorgan Chase, Wells Fargo, Goldman Sachs, Morgan Stanley, Bank of New York Mellon, PNC Bank, State Street, Truist, and U.S. Bank.

This support from America's largest banks reflects confidence in First Republic and its ability to continue to provide unwavering exceptional service to its clients and communities.

Jim Herbert, Founder and Executive Chairman, and Mike Roffler, CEO and President of First Republic Bank said, "We would like to share our deep appreciation for Bank of America, Citigroup, JPMorgan Chase, Wells Fargo, Goldman Sachs, Morgan Stanley, Bank of New York Mellon, PNC Bank, State Street, Truist, and U.S. Bank. Their collective support strengthens our liquidity position, reflects the ongoing quality of our business, and is a vote of confidence for First Republic and the entire U.S. banking system. In addition, we want to share our sincerest thanks to our colleagues, clients, and communities for their continued and overwhelming support during this period." (Full Press Release.)
And it seemed to work, at least for one day, as it was one of the few pieces of good news Wall Street had seen all week.
Banking stocks were mostly up at the end of trading yesterday, although they did not come close to recouping their losses stemming back to last week when the bank closures and bank runs started.
Today, however, was a different story, as many voiced opposition or doubt about the Big Banks trying to "save" the smaller banks.
Corporate media outlet Market Watch reported:
First Republic sinks bank stocks as investors shrug off $30 billion infusion

Effort led by Fed chief Jerome Powell, Treasury's Janet Yellen and JPMorgan CEO Jamie Dimon backstops bank — but analysts say the damage has already been done.

First Republic Bank's stock continued its slide on Friday after the bank suspended its dividend and disclosed higher borrowing costs eating into its valuation, despite an unprecedented $30 billion deposit from 11 major U.S. banks.

Bank stocks suffered big losses and weighed on the broad equities market as optimism around the Thursday move by the big banks quickly faded.

JPMorgan analysts said the move by banks to help a smaller rival was a positive. "However, news late last night of a post market drop in First Republic's stock price is likely to rattle investors as markets remain fragile," they wrote early Friday.

At the closing bell on Friday, JPMorgan Chase JPM, -3.78% was down 3.8%, Citigroup C, -3.00% was down 3%, Bank of America BAC, -3.97% fell 4% and Wells Fargo WFC, -3.92% moved lower by 3.9%. Those four banks each made $5 billion in uninsured deposits into First Republic Bank.

Goldman Sachs GS, -3.67% fell 3.7% and Morgan Stanley MS, -3.25% dropped 3.3%. Each provided $2.5 billion to the package of deposits for First Republic.

Bank of New York Mellon BK, -4.10% and State Street STT, -3.99% were down 4.1% and 4% respectively, while Truist TFC, -7.23% was down 7.2%, U.S. Bancorp USB, -9.38% was down 9.4% and PNC Financial Services PNC, -4.92% was down 4.9%. Those five are providing $1 billion each.

Pershing Square Capital chief Bill Ackman said the $30 billion injection by the banks spreads the default risk to the U.S.'s largest banks and that the move amounted to "bad policy."

"The structurally important banks would never have made this low return investment in deposits unless they were pressured to do so and without assurances that [First Republic Bank] deposits would be backstopped if it failed," Ackman wrote in a tweet late Thursday. (Source.)
Pam Martens, writing for Wall Street on Parade, reminded us why it was foolish to trust in JPMorgan Chase's CEO Jamie Dimon, who heads up America's largest and most influential bank, as he has had 5 felony charges brought against him since he has been CEO of JPMorgan Chase.
JPMorgan's High Risk Footprint; Bloomberg News as PR Agent for Jamie Dimon; and the Untold Story of the Failed "Rescue" of First Republic by the Mega Banks

At 6:33 a.m. this morning, this big, bold headline appeared at the very top of Bloomberg News web page: "How Dimon and Yellen Helped Secure $30 Billion Lifeline for First Republic." This headline is part of a very long, highly questionable promotion of Jamie Dimon by Bloomberg News as the wunderkind of Wall Street banking.

In reality, under Dimon's tenure as Chairman and CEO, JPMorgan Chase has been on an unprecedented crime spree, including being charged with five felony counts by the U.S. Department of Justice, and his bank is annually ranked by U.S. banking regulators as well as the Basel Committee on Banking Supervision as the riskiest bank on the planet.

This morning's headline at Bloomberg News was clearly meant to suggest that Dimon was the modern reincarnation of John Pierpont (J.P.) Morgan, who famously came to the rescue during the financial panic of 1907 with a private pool of money.

The Bloomberg headline refers to the fact that JPMorgan Chase, along with Bank of America, Citigroup and Wells Fargo, each ponied up $5 billion to place as uninsured deposits into the teetering First Republic Bank, which has lost 72 percent of its market value year-to-date (as of yesterday's close). The balance of the $30 billion came from seven additional banks.

[T]he securities units of JPMorgan Chase and Bank of America were among the book-running underwriters of a secondary stock offering of 2 million shares of First Republic on or around February 10 of this year. First Republic closed at $135.45 on February 10 versus $34.27 yesterday – meaning these underwriters may have legal exposure. In addition, the same underwriters led an August 1, 2022 sale of shares of First Republic Bank to the public, raising over $400 million for the bank. First Republic's shares were even higher then, priced at $155.48.

Units of Goldman Sachs and Morgan Stanley were the other two underwriters in both the August and February secondary offerings. Both banks were part of yesterday's $30 billion "rescue," contributing $2.5 billion each in uninsured deposits to First Republic.

Michael Bloomberg, the former Mayor of New York, is the majority owner of the publishing and data terminal empire that keeps publishing these slobbering headlines about Jamie Dimon.

In 2016, Michael Bloomberg even co-authored an opinion piece with Dimon for the opinion section of Bloomberg News. The same year, the New York Post reported that JPMorgan Chase was the second largest customer of Bloomberg's data terminal business with 10,000 leases of Bloomberg's terminals.

At the time, the terminals cost around $21,000 each per year or approximately $210 million being forked over by JPMorgan Chase to Michael Bloomberg's company. Bloomberg's data terminals are the cash cow of the company. (Full article.)
As we have previously reported, Dimon's attorneys are trying to stop him from testifying in a deposition about his bank's involvement in funding the Jeffrey Epstein pedophile network. See:
Today it was reported that US Virgin Islands attorney Mimi Liu testified in front of Manhattan US District Judge Jed Rakoff that "Jamie Dimon knew in 2008 that his billionaire client was a sex trafficker."
Coincidence on the timing of all this??
The US Virgin Islands hit back against JPMorgan's claim earlier this month that CEO Jamie Dimon had no clue that Jeffrey Epstein was breaking the law.

"Jamie Dimon knew in 2008 that his billionaire client was a sex trafficker," argued US Virgin Islands attorney Mimi Liu during a late Thursday hearing in front of Manhattan US District Judge Jed Rakoff, referring to the year Epstein was first criminally charged with sex crimes, CNBC reports.

"If Staley is a rogue employee, why isn't Jamie Dimon?" Liu said during the hearing to discuss the bank's efforts to have the USVI lawsuit against the bank dismissed.

"Staley knew, Dimon knew, JPMorgan Chase knew," Liu continued, noting that there were several cash transfers and wire transfers made by the prolific pedophile (Epstein), including several hundreds of thousands of dollars paid to several women which should have been flagged as suspicious.

"They broke every rule to facilitate his sex trafficking in exchange for Epstein's wealth, connections and referrals," said Liu, adding "This case was not just Jes Staley … there will be numerous documents that go far beyond his office to the executive suite." (Full Story.)
The bad news from the banking sector is going from bad to worse, as it was reported today that bank runs have drained $550 billion in deposits in one week, and banks have borrowed $165 billion from the Fed this week, the most ever, breaking a record set during the 2008 financial crisis.
Banks took out $152.85 billion in loans using the Fed's discount window—the central bank's traditional backstop that provides loans for up to 90 days.

The staggering amount was a dramatic increase from the week prior, when banks took $4.58 billion in loans, according to the Wall Street Journal.

The borrowing shattered the previous weekly high of $111 billion recorded during the 2008 financial crisis, according to a Bloomberg analysis of Federal Reserve data.

Banks also took out another $11.9 billion in loans through the Fed's new Bank Term Funding Program, which started Sunday and offers year-long loan terms. (Source.)
Bank runs at the "too big to fail" Credit Suisse reportedly are continuing today, in spite of the bank being bailed out by the Swiss Government this week.
At least four major banks have put restrictions on trades that involve troubled Swiss lender Credit Suisse Group CS, -6.94% or its securities, Reuters reported Friday, citing people with direct knowledge of the matter.

A Credit Suisse spokesperson declined to comment on the report. Credit Suisse on Thursday said it would borrow $54 billion from the Swiss National Bank to boost its liquidity. Credit Suisse's U.S.-listed American depositary receipts fell 7.9%. (Source.)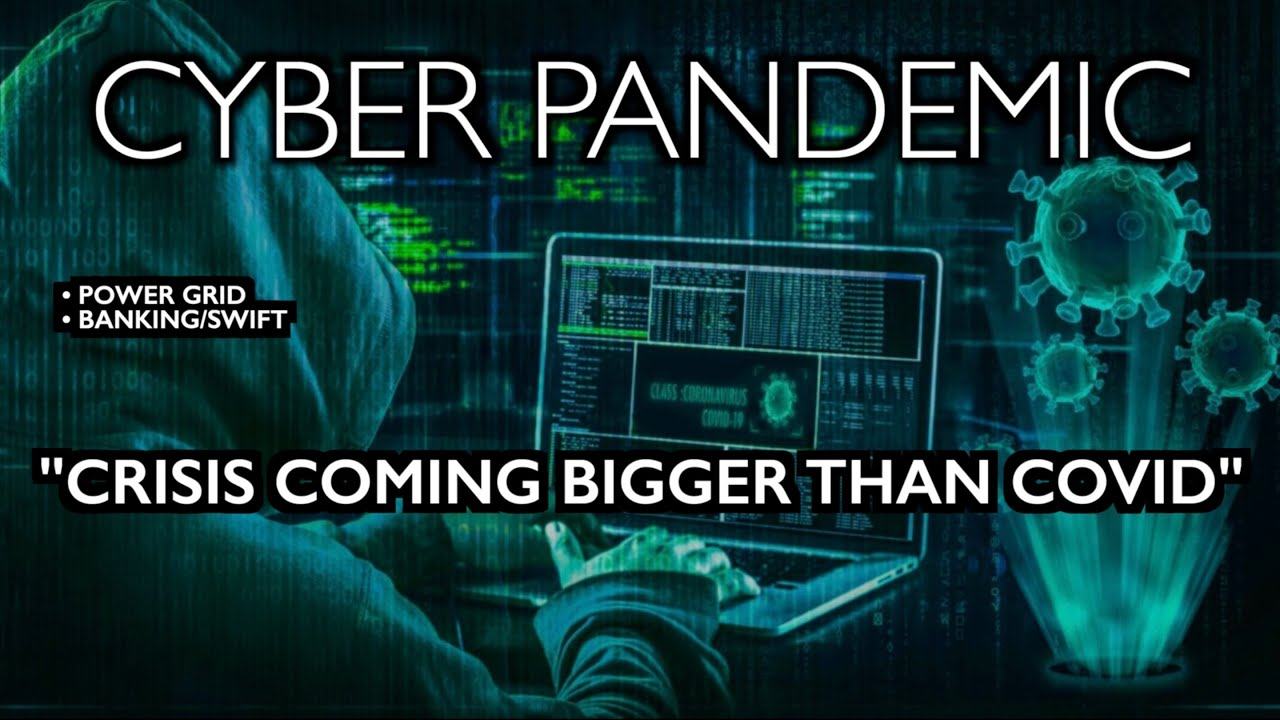 Ever since the summer of 2020, the World Economic Forum has been predicting "cyber attacks" would be the next big threat to society, and that a "Cyber Pandemic" would be far worse than the COVID-19 "pandemic."
We reported on many of these reports, simulations, and apocalyptic warnings throughout 2021, but to date, it hasn't happened yet.
A report published last year by the WEF-Carnegie Cyber Policy Initiative calls for the merging of Wall Street banks, their regulators and intelligence agencies as necessary to confront an allegedly imminent cyber attack that will collapse the existing financial system.

In November 2020, the World Economic Forum (WEF) and Carnegie Endowment for International Peace co-produced a report that warned that the global financial system was increasingly vulnerable to cyber attacks. Advisors to the group that produced the report included representatives from the Federal Reserve, the Bank of England, the International Monetary Fund, Wall Street giants likes JP Morgan Chase and Silicon Valley behemoths like Amazon.

The ominous report was published just months after the World Economic Forum had conducted a simulation of that very event – a cyber attack that brings the global financial system to its knees – in partnership with Russia's largest bank, which is due to jumpstart that country's economic "digital transformation" with the launch of its own central bank-backed cryptocurrency. (Full article.)
Could we be nearing the time when a "Cyber Pandemic" will be launched to prevent the total collapse of the banking system?
The U.S. Corporate Media seems to be possibly preparing the public for just such an event based on news published this week, blaming such an event on the Russians and the war in Ukraine.
WASHINGTON (Reuters) – Russian hackers appear to be preparing a renewed wave of cyber attacks against Ukraine, including a "ransomware-style" threat to organizations serving Ukraine's supply lines, a research report by Microsoft said on Wednesday.

The report, authored by the tech giant's cyber security research and analysis team, outlines a series of new discoveries about how Russian hackers have operated during the Ukraine conflict and what may come next.

"Since January 2023, Microsoft has observed Russian cyber threat activity adjusting to boost destructive and intelligence gathering capacity on Ukraine and its partners' civilian and military assets," the report reads. One group "appears to be preparing for a renewed destructive campaign."

The findings come as Russia has been introducing new troops to the battlefield in eastern Ukraine, according to Western security officials. Ukraine Defense Minister Oleksiy Reznikov last month warned that Russia could accelerate its military activities surrounding the Feb. 24 anniversary of its invasion.

Microsoft found that a particularly sophisticated Russian hacking team, known within the cyber security research community as Sandworm, was testing "additional ransomware-style capabilities that could be used in destructive attacks on organizations outside Ukraine that serve key functions in Ukraine's supply lines."

A ransomware attack typically involves hackers penetrating an organization, encrypting their data and extorting them for payment to regain access. Historically, ransomware has also been used as cover for more malicious cyber activity, including so-called wipers that simply destroy data.

Since January 2022, Microsoft said it had discovered at least nine different wipers and two types of ransomware variants used against more than 100 Ukrainian organizations.

These developments have been paired with a growth in more stealthy Russian cyber operations designed to directly compromise organizations in countries allied to Ukraine, according to the report.

"In nations throughout the Americas and Europe, especially Ukraine's neighbors, Russian threat actors have sought access to government and commercial organizations involved in efforts to support Ukraine," said Clint Watts, general manager for Microsoft's Digital Threat Analysis Center. (Full article.)
For an analysis on this announcement and the apparent impending Russian offensive, watch this report by Redacted News, as they reveal who this person at Microsoft is who was in charge of this report.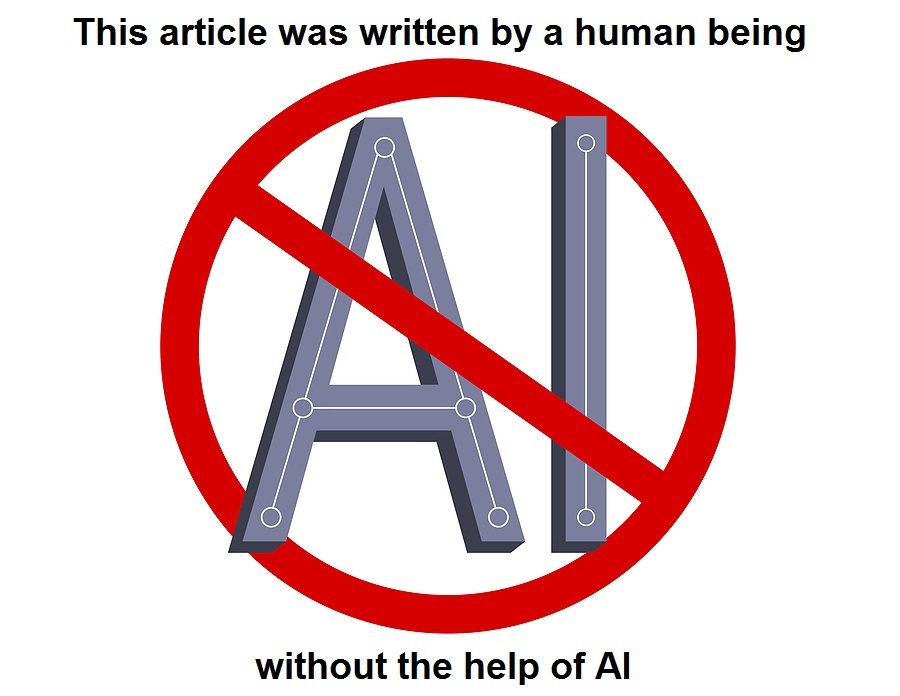 See Also:
Understand the Times We are Currently Living Through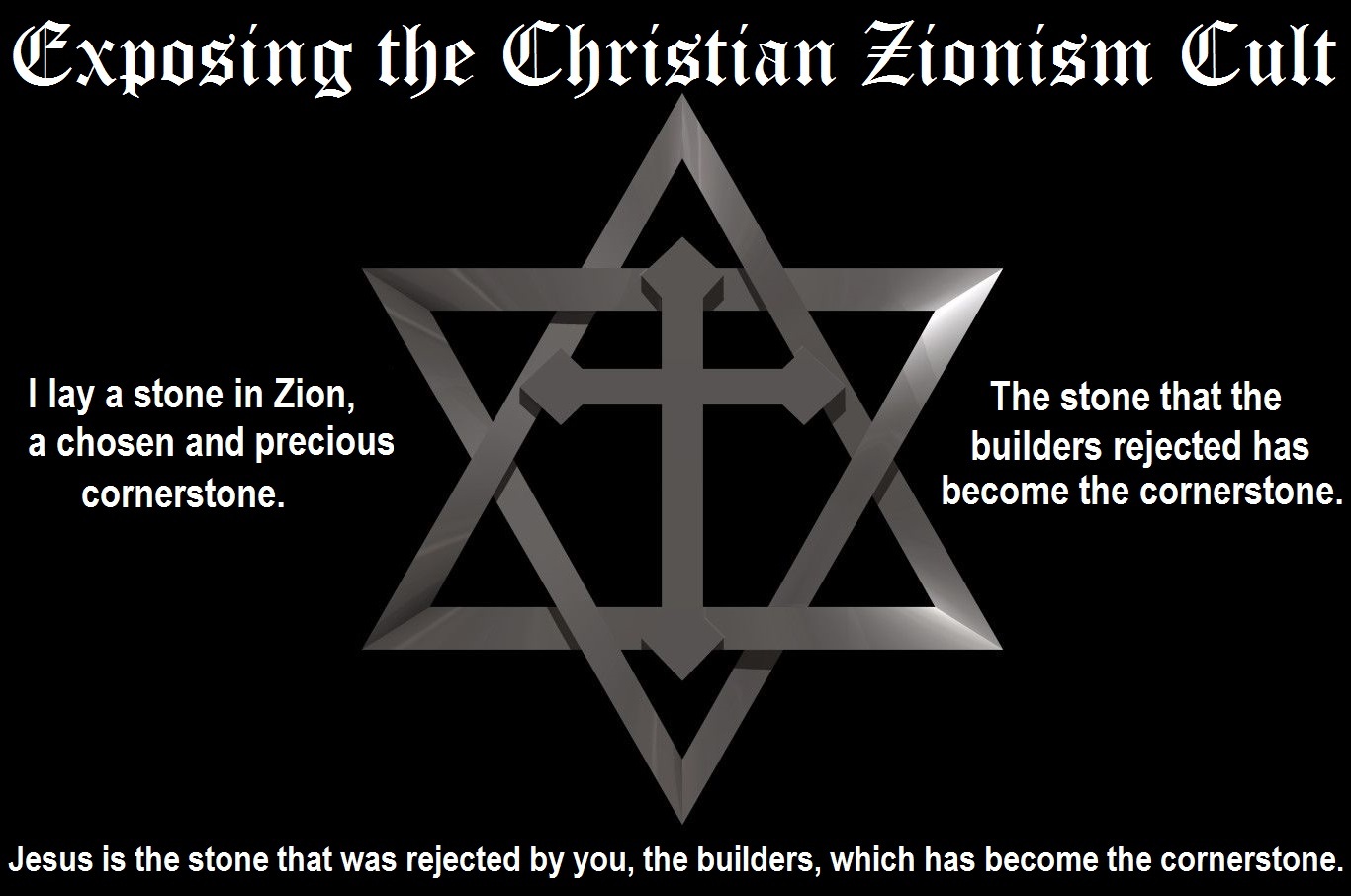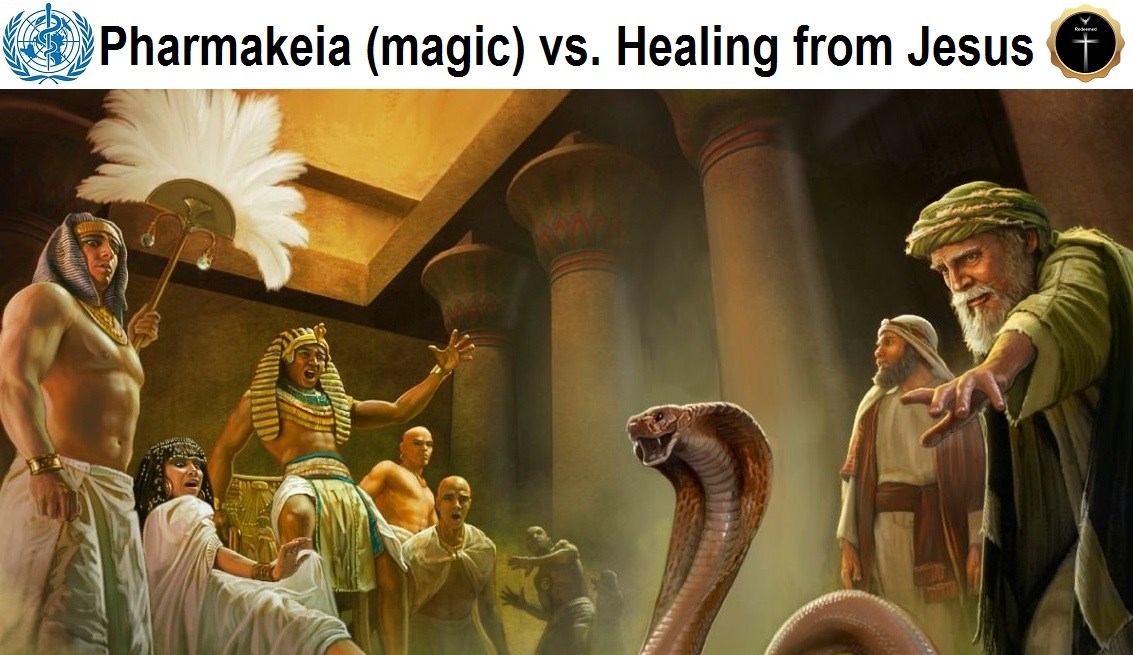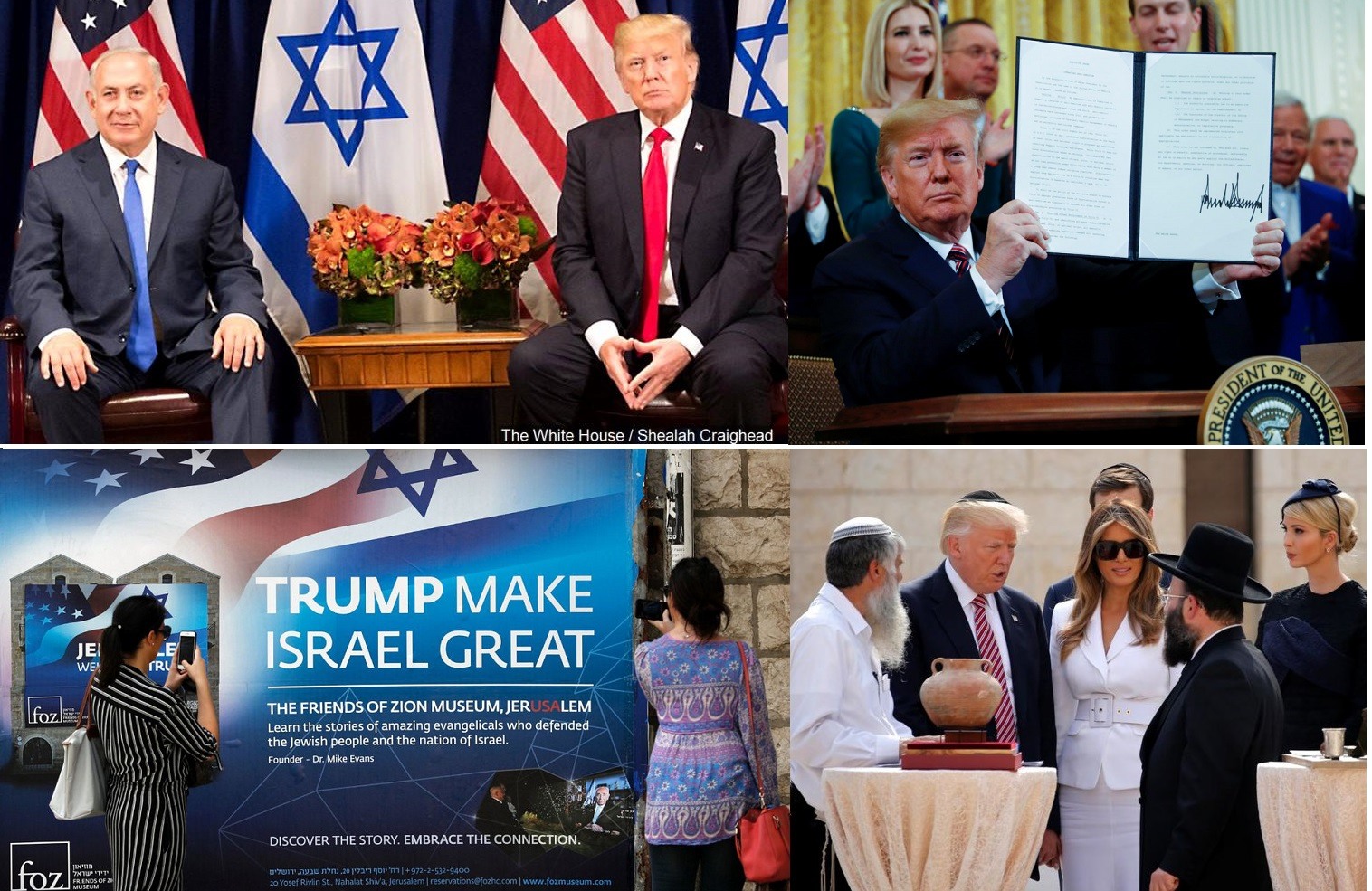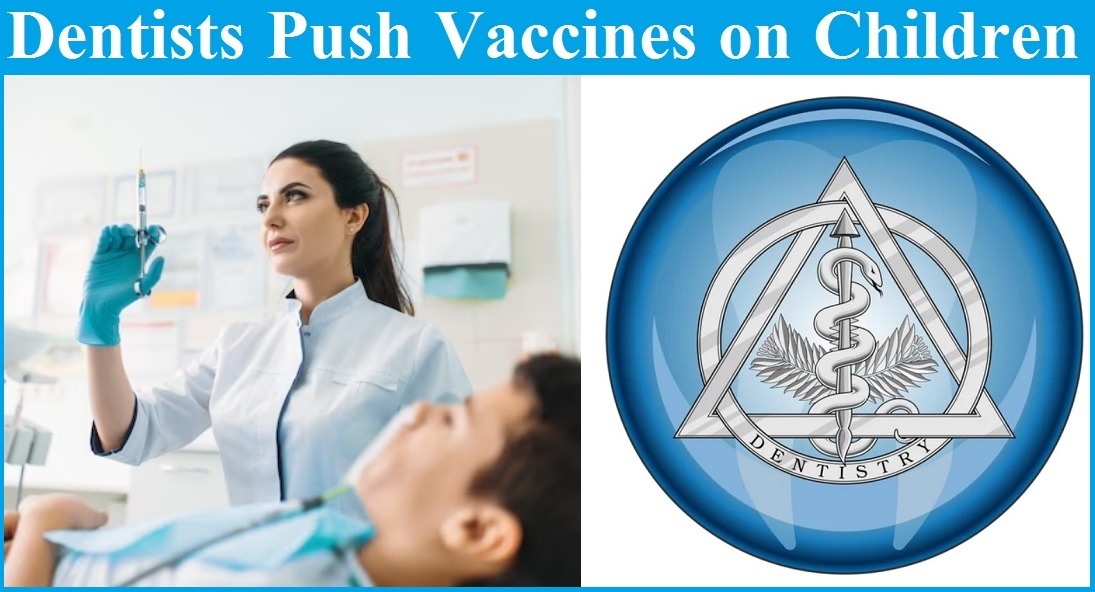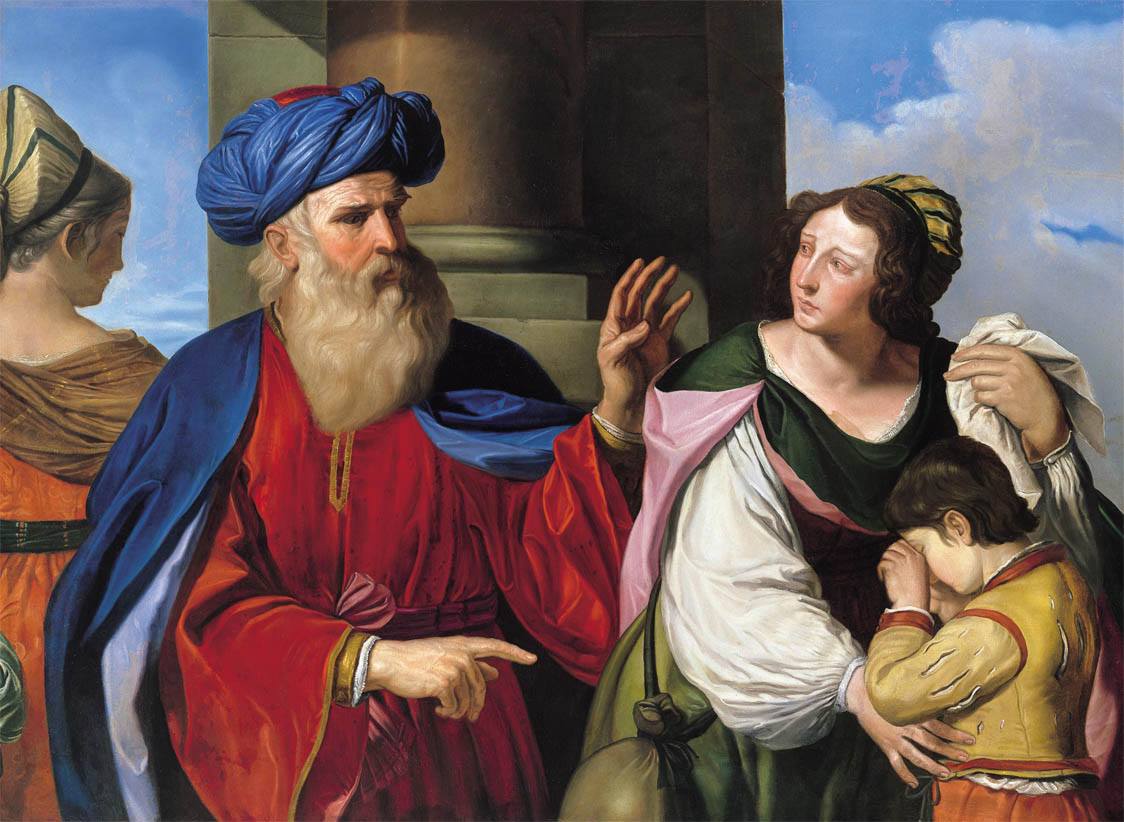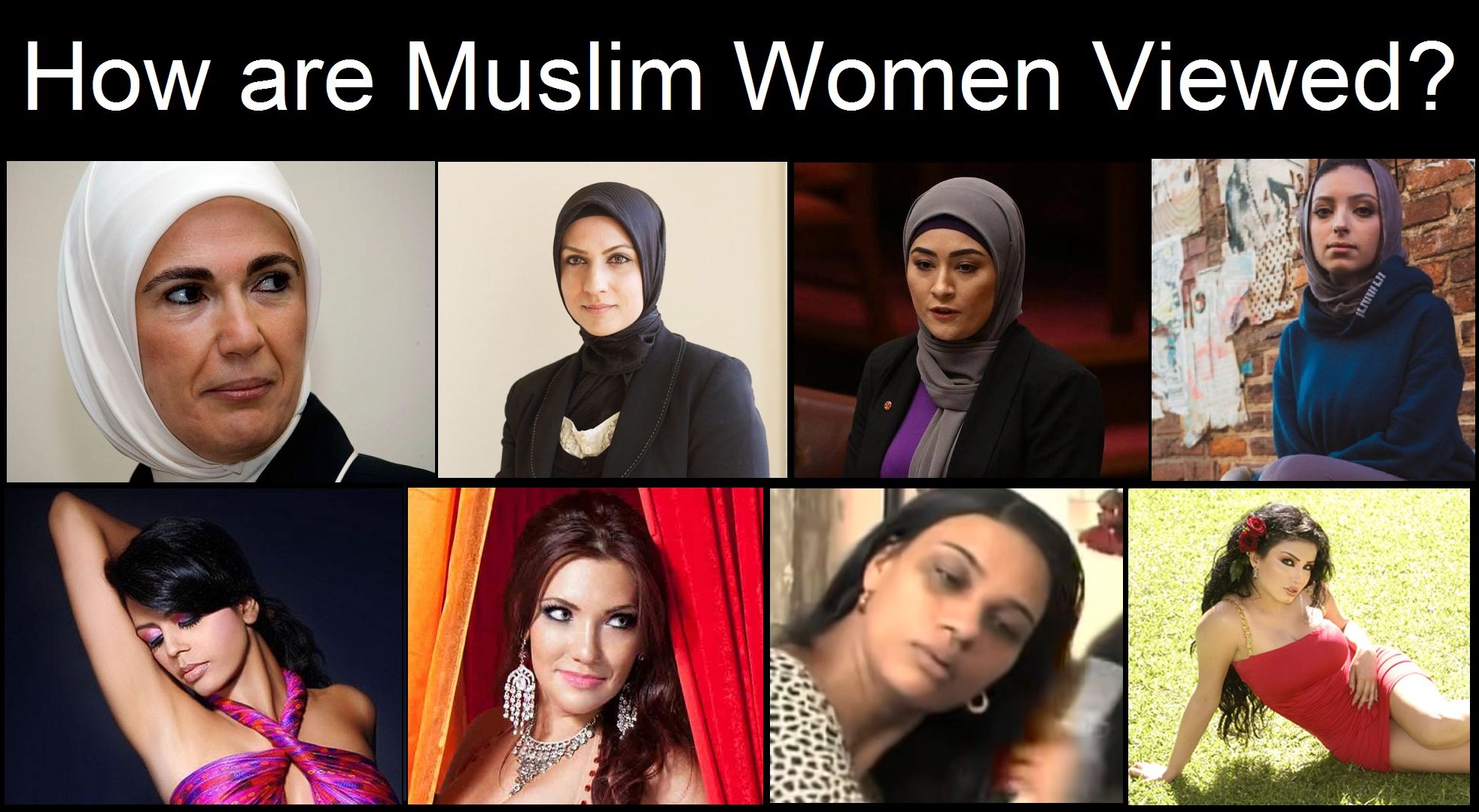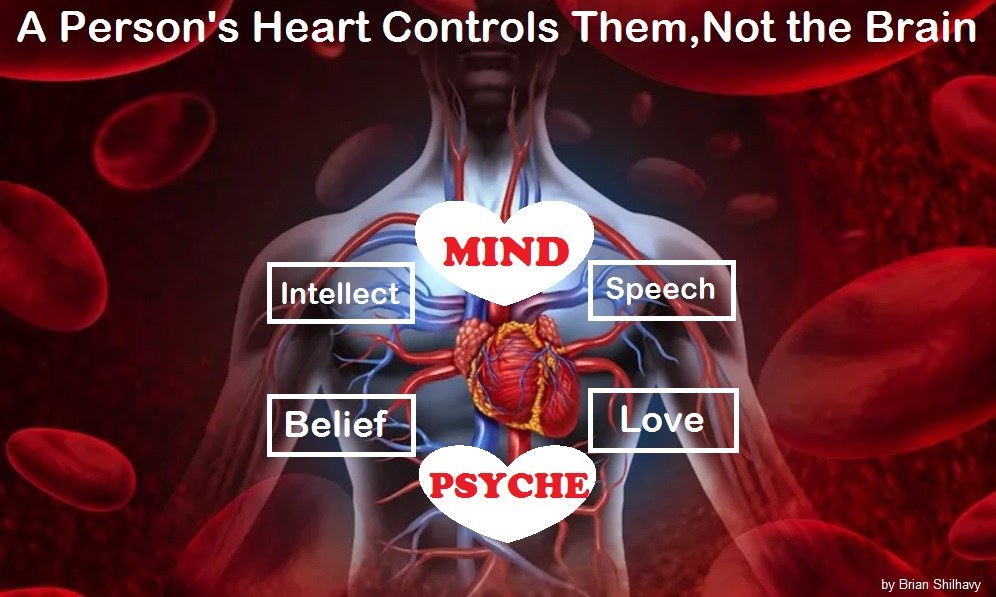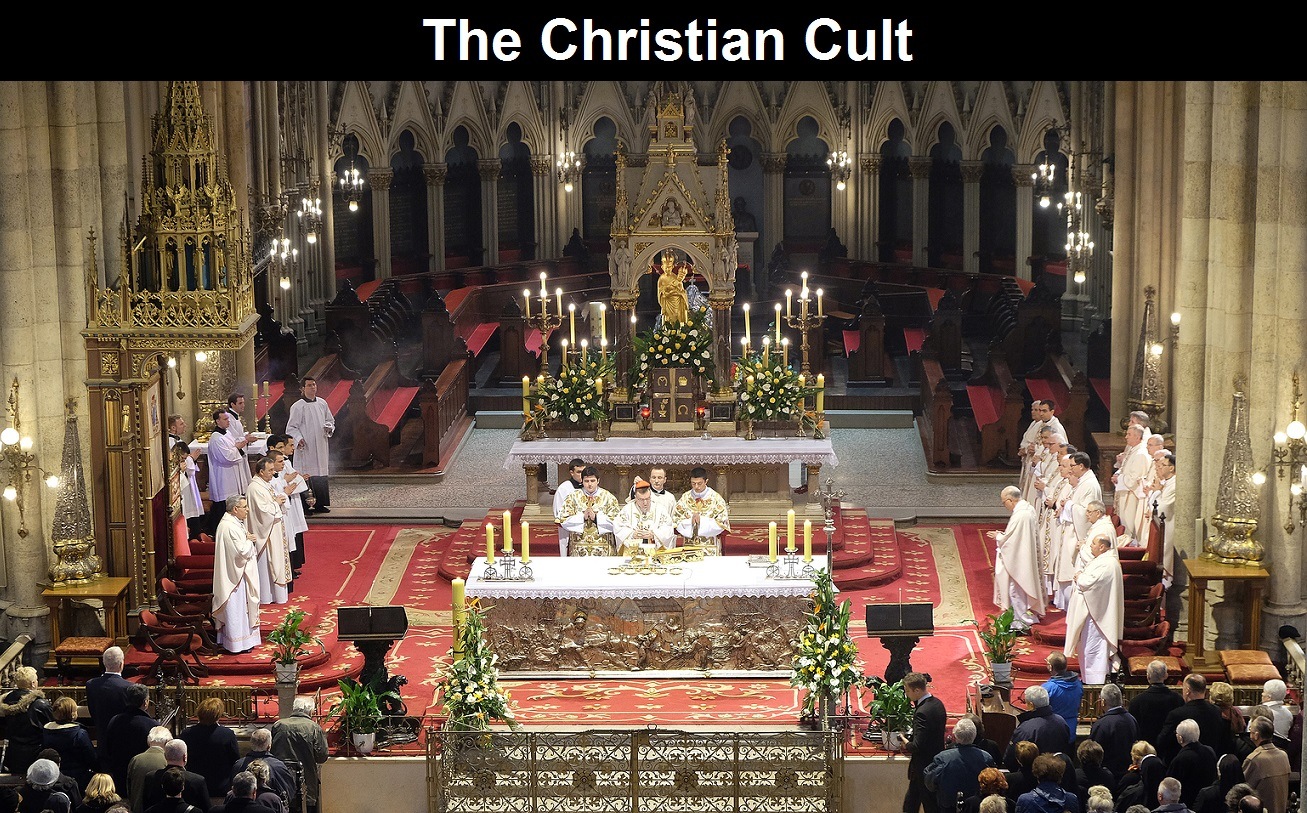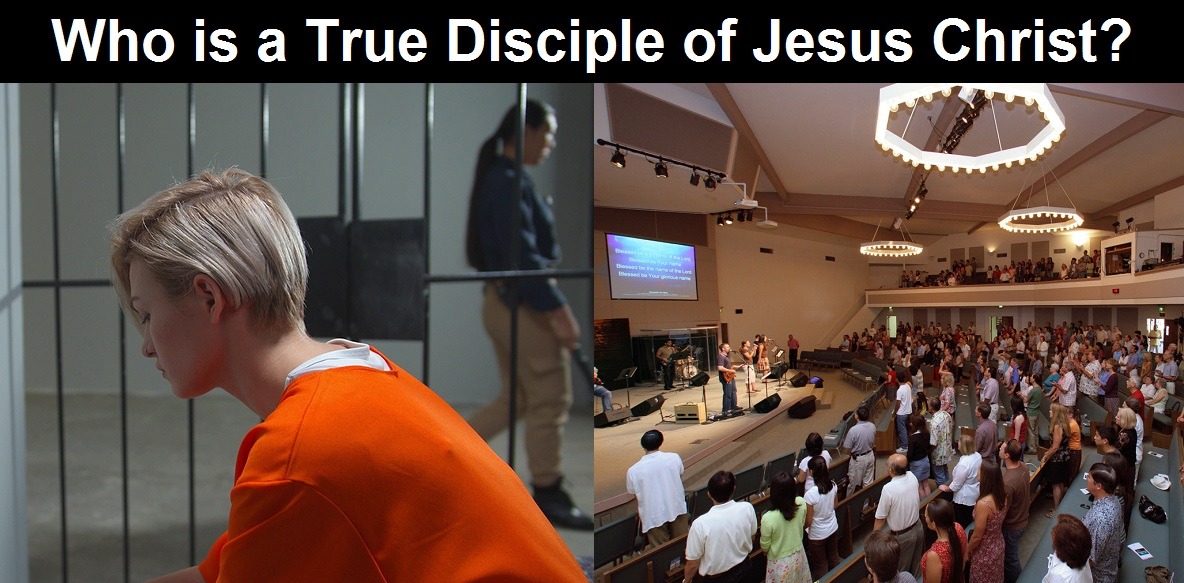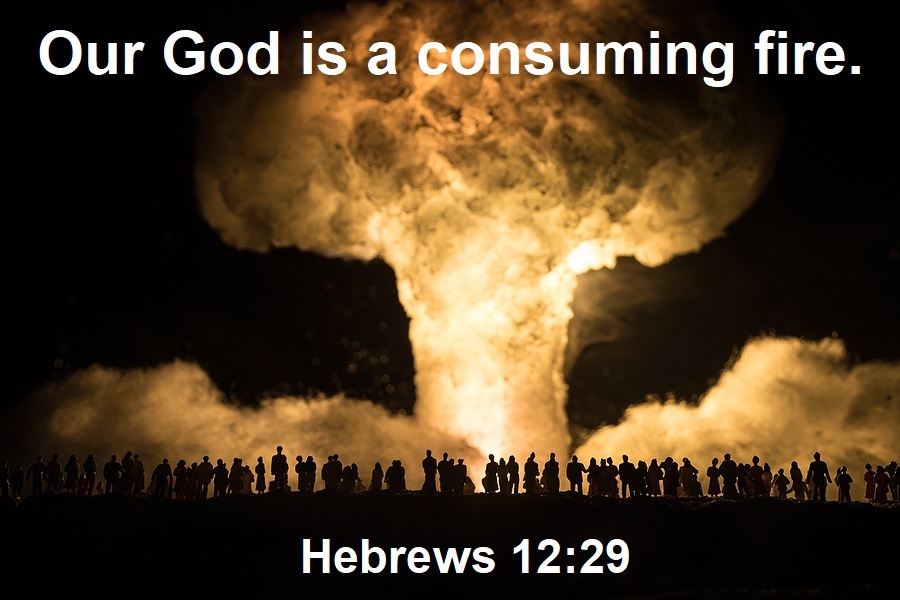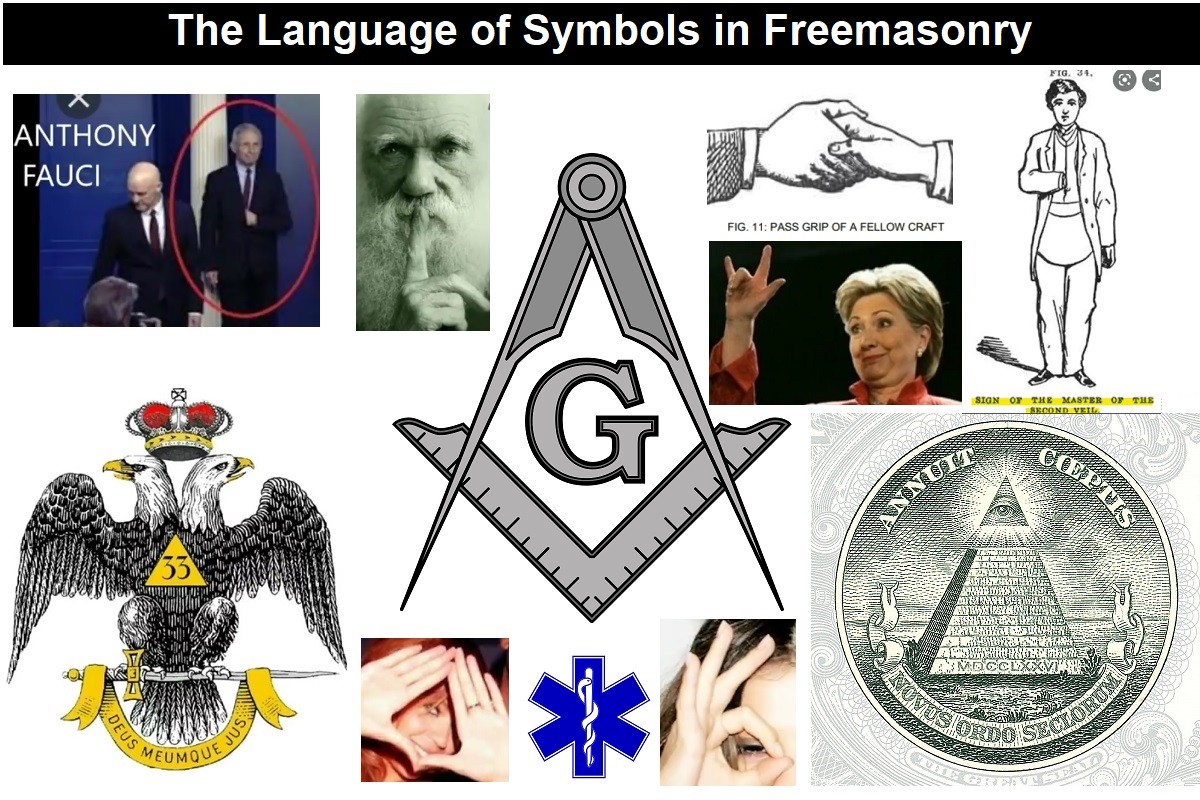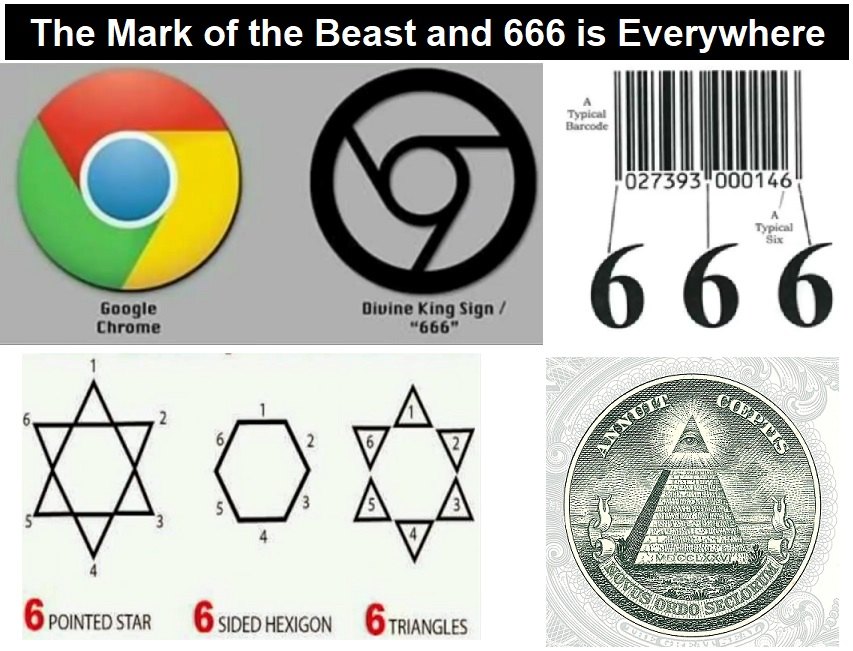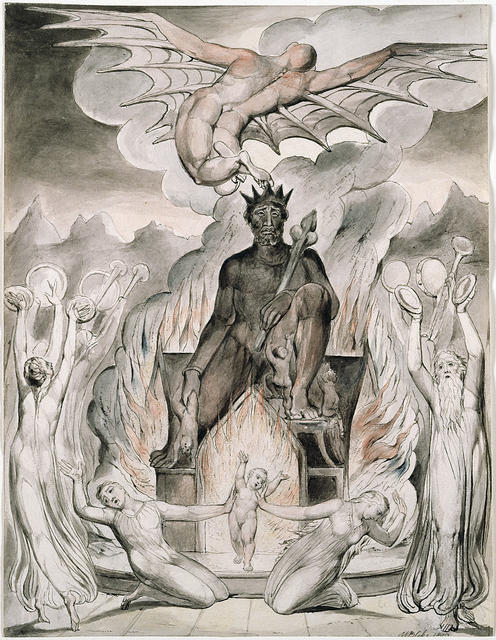 Having problems receiving our emails? See: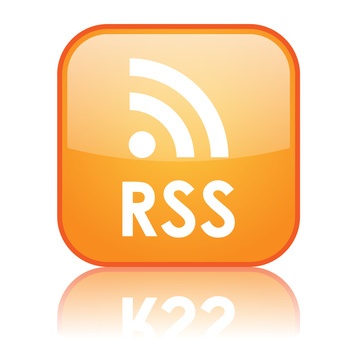 If our website is seized and shut down, find us on Telegram, as well as Bitchute and Odysee for further instructions about where to find us.
If you use the TOR Onion browser, here are the links and corresponding URLs to use in the TOR browser to find us on the Dark Web: Health Impact News, Vaccine Impact, Medical Kidnap, Created4Health, CoconutOil.com.
Published on March 17, 2023