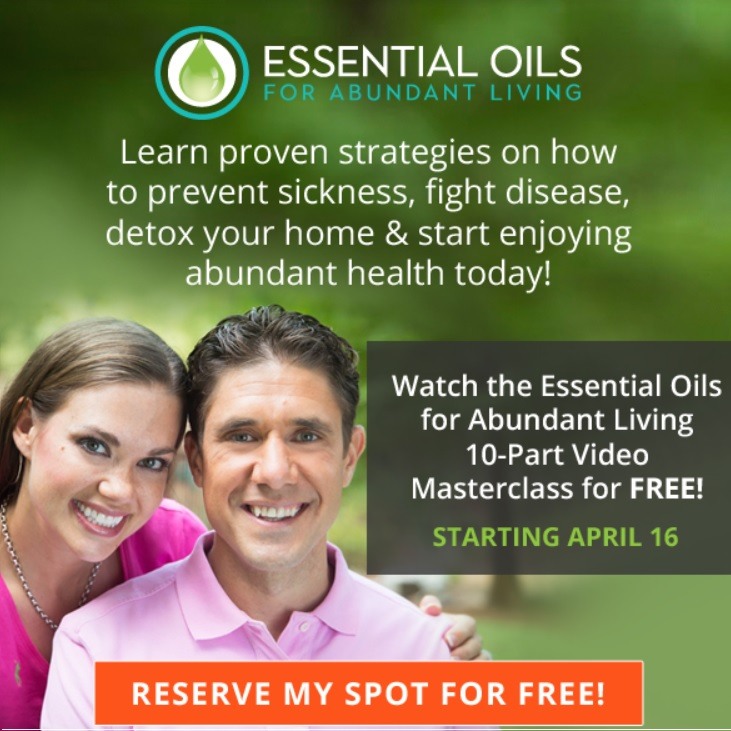 Health Impact News
Depression. Cancer. Allergies. Obesity. Inflammation.
These are just some of the diseases you can start to prevent & treat naturally with essential oils!
Gain the confidence that you need to make natural recipes & healing remedies with essential oils today!
The FREE Global Screening of the Essential Oils for Abundant Living 10-Part Video Masterclass, starts Tuesday, April 16, 2019.
We know what it's like to be sick.
Seriously, chronically sick and, between the two of us, we have suffered from chronic pain, leaky gut, eating disorders, cystic acne, depression, and even suicidal thoughts for years. And (thank God) we know what it's like to recover. And NOT by using conventional medicine either!
In fact, medicine failed us and it literally took more than a decade for us to come up with the natural solutions that were just right for our bodies. Learning about essential oils has been an important part of our healing journey, and we are committed to share our research with the world.
Before we launched our website in 2014, we used to help educate and coach people for free because we could truly empathize with their suffering. All this started back in 2003. It was our joy to serve our friends, family and neighbors.
We never imagined that our essential oil training would take off and reach more than 5 million people every year.
This is why we are committed to serving the world with as much FREE content as possible online, and our Essential Oils for Abundant Living 10-Part Video Masterclass has helped nearly 400,000 people in the past year alone!
It brings us more joy than you can imagine to see so many people regain control of their health with essential oils, and it is our sincere honor to guide you along your journey toward abundant living!
Published on April 15, 2019