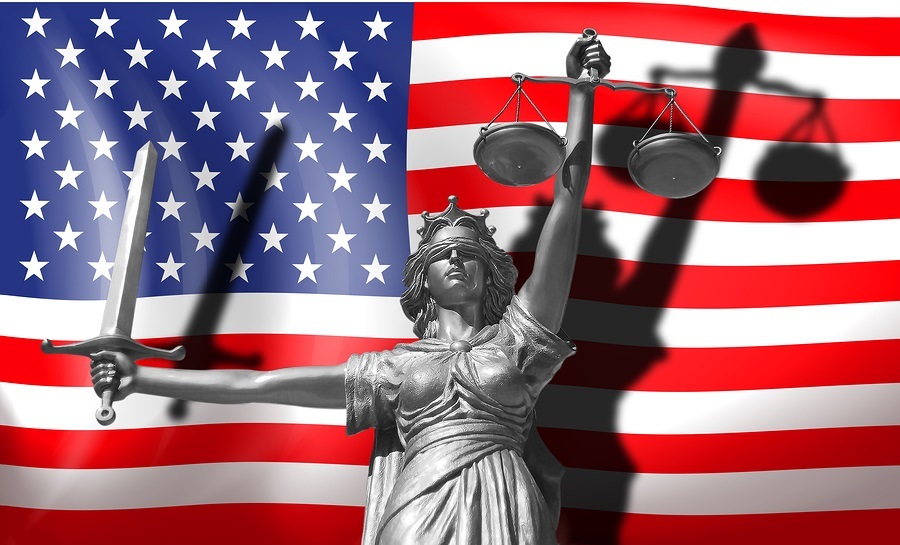 by John P. Thomas
Health Impact News
This is the second half of the story about Sharon Kramer, mold warrior, courageous truth teller, and compassionate friend to those who have been made sick by moldy buildings.
In the first article we learned how two junk science reports about mold were created and how they have been used in courtrooms throughout America to deny claims of people who have been injured by mold in water-damaged buildings.
We learned how Sharon Kramer attempted to expose the flawed science in the reports that were prepared by GlobalTox for the American College of Occupational and Environmental Medicine (ACOEM), and for the Manhattan Institute. 
We learned how Sharon Kramer was sued for libel by GlobalTox and Dr. Bruce Kelman, PhD, one of the GlobalTox toxicologists who wrote the articles, and how she was found guilty of libel against Dr. Kelman and not guilty of libel against GlobalTox. 
We learned about unusual events that took place during that trial, which led Sharon Kramer to conclude that she had been framed for libel for the purpose of trying to keep her quiet.
This article will continue telling Sharon Kramer's story beginning after her guilty verdict.
The first part of the saga is available here:
The quotations in this article from Sharon Kramer were taken from interviews I conducted with her on January 30, 2019, and on February 12, 2019. Clarifications were provided to me by email.
The Void Judgement from the Trial
The starting point for the saga that extends from the 2008 guilty verdict in Sharon Kramer's libel trial to today in 2019 began with what is known as a void judgement.
A void judgement is a court decision that contains missing information or errors.
Even though Sharon was found guilty on one count and not guilty on the other count as described in the narrative of the judge's statement, the final section of the findings does not clearly state these facts. 
The winning party in a lawsuit is eligible to recover costs from the losing party. This means Dr. Kelman was eligible to receive costs of litigation from Sharon Kramer, and Sharon Kramer was eligible to receive costs from GlobalTox.
The written judgment does not clearly state this. After the trial, the attorney for Dr. Kelman submitted a list of his costs to the court and the court ordered Sharon Kramer to pay Dr. Kelman over $7,000.
Sharon Kramer indicated that based on her calculations, Dr. Kelman included costs related to GlobalTox as well as his own litigation. This means that she is now expected to pay the cost of litigation for GlobalTox even though she prevailed over them.
After the libel trial, Sharon Kramer began representing herself in court. She has been working for over ten years to correct the void judgement in her case.
At one point, in 2009, a judge did agree that she was entitled to be reimbursed for a portion of her expenses for prevailing against GlobalTox, but the judge did not take steps to correct the original judgement.
Thus, the errors in the original judgement remain and she is still unable to exercise her right to collect costs from GlobalTox. 
Sharon Kramer stated:
The appellate court left the void judgement in effect that didn't say I prevailed.

When a court makes an error like that what they are supposed to do is recall and resend their remittitur. This is a legal instrument an appellate court uses to transfer jurisdiction back to a lower court.

But they couldn't recall and resend their remittitur and correct that legal error without also showing that they had used the void judgement to suppress the evidence that Kelman committed perjury and manufactured malice, and that they were framing me for libel.

They couldn't do this without spotlighting that they had been framing a whistleblower. 
Complaint Sent to the California Commission on Judicial Performance
Sharon Kramer stated:
On October 25, 2010 I filed a complaint with the California Commission on Judicial Performance (CJP) describing judicial case fixing and how the courts concealed what I believe was Kelman's perjury in my trial.

The CJP is supposedly the independent California state agency that is supposed to oversee the ethics of all the judges. 

I also put my complaint online because I wanted people to see what was going on. In part this also made me feel safer.

Ten days later the second lawsuit was filed against me by Dr. Kelman to try to permanently enjoin me from talking about the corruption.

I filed a complaint to stop the case fixing and instead of stopping it they tried to permanently enjoin me from telling of it. 

This is the post that they wanted me to take off the net:

Their justification for this demand was that I was in civil contempt of court for violating the temporary injunction from the libel trial. They said I could not republish the words "altered his under oath statements."

Judge Nugent issued an order that my post had to come down or I would go to jail for indirect civil contempt of court.

This was a threat of coercive incarceration, which meant that I could be put in jail if I didn't do what the court told me to do.

I hadn't committed a crime. But, in the opinion of the court, I had violated civil court rules.

My posts were published on the Sick Buildings website and on Katy's Exposure. 

Kevin Carstens, owner of Sickbuildings@yahoogroups.com and Crystal Stuckey, owner of Katy's Exposure submitted affidavits to the court saying I did not have the ability to decide what comes off of their websites and they refused to take down my posts. They both prepared legal responses to the demand. 
Jailed Under Coercive Confinement
Sharon Kramer stated:
So then, Kelman's attorney and Judge Nugent told me that I had to sign a statement containing the sentence, "I do not believe Dr. Kelman committed perjury."

I refused to sign.

So that is when it was decided that I would go to jail. I think I was to spend 15 days in jail.

They let me out after 2 days and they had me brought before Judge Nugent again.

I had on my prison garb, no makeup, and shackles.

Judge Nugent tried to coerce me into signing that false paper which included the statement that I don't believe Dr. Kelman committed perjury. 
Threat of Commitment to the Psych Ward for Evaluation
Sharon Kramer stated:
My husband had gotten wind that I was being brought before Judge Nugent that morning. He and my mother and my sister were there in the courtroom for the hearing. I think if they hadn't been there the courts would have taken me to the psych ward. 

The reason I believe that (in part) was because normally when people appear in court and are to be released from custody they are taken back to the jail and released from there. 

After I said, "No, I won't sign" — I wasn't sent back to jail. My clothes had been delivered to the courthouse and I was released from there. 

After I got home I went on the internet and found that while I was in jail my civil contempt had morphed into a criminal contempt charge, and I now had a misdemeanor on my record.

The relevance of this change was that in order for them to take me to the psych ward for evaluation they would have needed to have a criminal case against me under Penal code 1368. I am pretty sure that is what they were planning. 

During the contempt hearing before Judge Nugent, I was approached by an attorney they assigned to help me. I never retained her as my counsel but they kept trying to make her my counsel.

I made her get up and go sit in the audience. The stage was being set — I had a criminal charge and they were trying to make sure I had legal representation.

After I got home and found the criminal contempt charge I filed a motion that would direct the sheriff's department to remove my false criminal record.

It took the sheriff's department 6 months to remove it. They kept claiming they couldn't do it. It wasn't just a local criminal record; it went in as a FBI record as well. 
Sharon Kramer did Not go Silent after her Time in Jail
Sharon Kramer stated:
After that I kept blogging about what they were doing. So, Kelman's attorney filed another contempt of court charge, saying that I should be held in contempt for not being quiet about what they were doing.

At this point I wrote a letter to Judge Nugent saying I am not showing up in your courtroom again – you are a criminal and a liar and I fear for my life. 

I then filed another complaint to the Commission on Judicial Performance for case fixing. It is interesting that this complaint is no longer in my complaint file. My complaint file has been sanitized. 

Nothing was ever done about the case fixing except judge Nugent lost his courtroom of 20 years and was suddenly moved to downtown San Diego and made to do mediation until he retired. 
Trial for Permanent Injunction
Sharon Kramer stated:
The trial for a permanent injunction took place in June or July of 2012 and I didn't even attend. 

The court issued the permanent injunction against me to prevent me from ever repeating the phrase "altered his under oath statement."

As a result they got another judgement against me and Kelman was awarded $19,000 for costs. I still have that lien on my property.
Development of an Anxiety Disorder
Sharon Kramer stated:
I did develop an anxiety disorder during this period of harassment. Since they were making overtures like they were going to take me down to the psych ward to have me mentally evaluated, I went to see a psychiatrist. 

She was a whistleblower of apartheid in South Africa. She wrote up a report talking about how I had a generalized anxiety disorder from being maligned and libeled in court. That also may have helped stave off getting put in the psych ward.

I truly did have a generalized anxiety disorder. You can tell that I still have it, because as you are talking to me I get a little agitated as I talk about this. It still upsets me not just the fact that so many people are being harmed by this but there is an element of fear that if I don't be quiet they are going to hurt me.
Motion to turn Sharon Kramer into a Vexatious Litigant
Sharon Kramer stated:
In 2013, Kelman's attorney filed a motion that I should be deemed a vexatious litigant.

If one is deemed to be a vexatious litigant then the person can't file a lawsuit in the state of California without first posting a $25,000 bond. This means that if I had decided to file a lawsuit on my own in the state of California against all these people I would have had to post a $25K bond to do it.

The motion was denied without prejudice. This means that the motion is still hanging over my head. At any time if I was to file a lawsuit, the courts could just jump in and declare me a vexatious litigant. 

This is designed for people who file lawsuits all the time. This is a whole other way that the courts abuse their power. 
Renewal of the Judgements against Sharon Kramer
In order for judgements to remain viable and for the liens that are the result of the judgement to remain viable and to continue to accrue interest, they have to be renewed every 10 years. In order for them to be renewed in California, they have to be supported by the electronic case file. 
Sharon Kramer stated:
So in February of 2018 Kelman's attorney tried to renew the 2008 void judgement. But his request was not approved, because it wasn't supported by the case file, which was void [incomplete and with errors]. 

In June of 2018 I caught the North County Records Department backdating a fraudulent entry in the electronic case file. The new entry added information on September 24, 2008.

The fraudulent entry says that Kelman prevailed and was awarded costs. They needed that to renew the void judgement.

With interest, Kelman now has liens on my home in excess of $33,000 for costs associated with the two trials.

In November of 2018 Kelman used a different attorney with experience in real estate to assign his lien to GlobalTox. Then GlobalTox assigned it to Veritox. 

I am kind of afraid of retaliation, because I reported catching the county courts changing the record. I am afraid that this new attorney is going to try and call in these liens, and I could end up homeless.
The Junk Science Fraud Continues to be Hidden
Sharon Kramer stated:
It has been a very heavy burden for me to carry for 14 years to know that I exposed one of the biggest frauds in America and it continues to be hidden.

I'm not kidding when I say that I live my life in fear every day until the criminal case fixing in San Diego that keeps the fraud going is brought to public light. 

The courts are the people who are supposed to be protecting the public from crimes and injustice. Instead, they are the people who are perpetrating crimes to keep injustice from being seen.

I honestly think that my being framed for libel was part of an intentional plan to commit mass insurance fraud throughout the United States and it is intentionally purposed to cause people who are sick and need help to not be able to get it. People have died from this. 
CDC Still Won't Speak the Truth about Mold
Sharon Kramer stated:
The U.S. CDC now acknowledges that asthma and respiratory illness can be caused by water-damaged buildings but they are still funding false concepts through the American College of Medical Toxicology (ACMT).

They fund these guys to disseminate information to doctors around the country and to medical associations. ACMT is still promoting Veritox's junk science, and the CDC will not stop funding them.

The ACMT used to put things out like "there is no proof mycotoxins…" They have now stopped saying things like that.

But they still won't cross over and say, yes, it is true that people are experiencing these symptoms which are indicative of toxicity after exposure to water-damaged buildings. 
A Judicial Threat
Sharon Kramer appeared before Judge Maas on October 5, 2018 with a motion to vacate the void judgment that Dr. Kelman was able to renew after the county court had inserted the backdated entry to the electronic case records.
She complained that this was a fraudulent change to the official court record.
Without this change, Dr. Kelman could not have obtained the 10-year renewal of his 2008 judgement against Sharon Kramer and maintain his liens on her property. 
Sharon Kramer stated:
I know this is going to sound weird, but I actually like Judge Maas.

We talked heart to heart. We talked about how I was jailed for refusing to lie about Kelman's perjury. How I developed an anxiety disorder in 2012 from the relentless case fixing. That this is fraud. That his tentative ruling wasn't supported by the case file. How he would never deem me to be a vexatious litigant. How I could appeal his decision if I wasn't happy — which I would never do, because I'd just be going back to the primary case fixers. 

That's what makes his words even scarier. They came across as a warning not to blog about it or I'd be retaliated against from somewhere higher up the food chain — more than a threat from some little trial judge who is willfully case fixing and is out to get me. 

Judge Maas said to me, "I am just a lowly trial judge. You need to stop blogging about what Michael Garland did". 
[Sharon Kramer had blogged about the case fixing and the void judgment that Deputy Clerk Michael Garland created in her 2008 libel trial.]
Final Remarks: Sharon Kramer's Work Standing Against Corruption will be her Legacy
Sharon Kramer stated:
This issue should have been shut down in 2005 before my libel trial even began. The courts should have recognized that the libel suit filed by Dr. Kelman and GlobalTox was a SLAPP suit and Kelman was trying to shut me up. But it wasn't shut down in 2005 and it grew and grew and grew.

I paid almost $300 to put my article about the Oregon mold trial [1] on PR Web. I did it as a public service. [This announcement contained the 5 words that were the basis of the libel suit against Sharon Kramer.]

I will never regret the costs of litigation and all the heartache. 

I got a front page Wall Street Journal article in 2007 about the junk science because Kelman sued me. [2]

I got a federal GAO audit to investigate government policy which says they found it is plausible that people can be injured by indoor mold. Even though their 2008 final report deleted who had the conflicts of interest, it gave people a fighting chance at least. [3]

My remarks have appeared in many news articles about ACOEM taking down the mold statement from their website. [4] 

I honestly think there isn't any mold litigation in the United States that doesn't cite some of my research from my personal labor. 

If I died tomorrow I would always know I may not have closed the deal completely but it made a lot of difference.
Read Part 1 of Sharon's story:
See Also:
About the Author
John P. Thomas is a health writer for Health Impact News. He holds a B.A. in Psychology from the University of Michigan, and a Master of Science in Public Health (M.S.P.H.) from the School of Public Health, Department of Health Administration, at the University of North Carolina at Chapel Hill.
References
[1] "Jury finds Toxic Mold Harmed Oregon Family. Arbitration Clause Not Binding," Sharon Kramer, 03/09/2005.
[2] "Amid Suits Over Mold, Experts Wear Two Hats," David Armstrong, Wall Street Journal, January 10, 2007.
[3] "U.S. GAO – Indoor Mold: Better Coordination of Research on Health Effects and More Consistent Guidance Would Improve Federal Efforts," published 9/30/2008.
[4] "ACOEM Mold Statement ~ Ding, Dong! The Wicked Witch is DEAD!" Sharon Kramer, Katy's Exposure, 2/20/2015.
Published on March 14, 2019