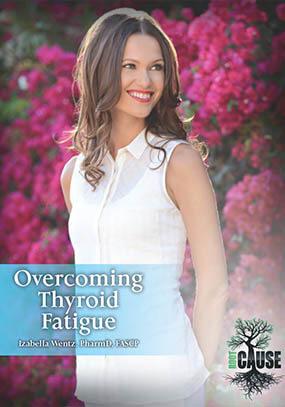 Learn How to Optimize Your Thyroid Health from over 40 of the World's Most Renowned Thyroid Experts, So You Can Get Your Life Back!
Health Impact News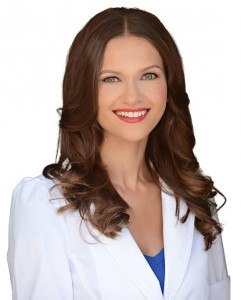 I'm Dr. Izabella Wentz. I am a patient, pharmacist, author, and pioneer in thyroid health!
Like many of you, I suffered from debilitating fatigue, hair loss, stomach pain, cold intolerance, brain fog, acid reflux, and a countless list of other thyroid symptoms… and wasn't feeling well despite being on thyroid medications.
I am the author of the NY Times Bestsellers, Hashimoto's Thyroiditis: The Root Cause and Hashimoto's Protocol: A 90-Day Plan for Reversing Thyroid Symptoms and Getting Your Life Back and have spent the last seven years researching the best treatments and lifestyle changes for thyroid conditions.
Thanks to this knowledge, I was able to get my health back, and I hope that I can empower you to do the same!
I know the feeling all too well.
You're exhausted, anxious, and your weight is creeping up despite your same routine. It's so hard to get through the day, and you do your best to do it all…the house, your work, your family, and the things you've tried to get yourself better just aren't working.
Your doctor isn't much help either and doesn't seem to have any suggestions other than Synthroid or antidepressants.
You want to feel better, but you don't have thousands of dollars to spend on seeing a practitioner who specializes in thyroid. But you're willing to do the work if you only had a little bit of guidance!
Simple lifestyle changes and tweaks could make a huge difference in your health, helping you to get your energy back, grow your hair back, and optimize your weight!
I used to feel that way too. I struggled with fatigue, hair loss, pain, brain fog, irritable bowel syndrome, acid reflux, carpal tunnel, and a whole laundry list of symptoms for many years! After doing the same thing over and over and getting the same disappointing results, I decided I needed to change!
In 2011, I decided to focus a significant amount of my time, resources and energy on healing myself. I consulted with the best of the best in functional, integrative, and natural medicine. I even took advanced certification courses myself in an effort to optimize my health! Over the past 6 years, I've discovered some fantastic research and resources that gave me the motivation and inspiration to dramatically improve my health and wellbeing.
I've overcome many problems with my health – both minor and extremely major – and I want to tell you this: you can do it too!
I want to let you know that you don't need thousands of dollars to get better or have to settle for poor health! Equipped with the right knowledge, you have the power to make a real difference in your life.
I'm so happy to pass on what I've learned!
I want to "pay it forward" and give you not just the information about the things you can do to get better, but also some tools to implement the changes to make it ridiculously easy for you to get the same benefits I've experienced from working with the best practitioners and coaches out there!
I've gathered the top experts in healing the thyroid, natural health, nutrition, health coaching, and healing to create a life-changing selection of eBooks and resources.
Many of these experts have individual practices, and hourly consults with them can cost anywhere from $100-$500 per hour, but you can get the same information they share with their patients and clients through the wonderful resources they've so generously donated to the Thyroid Bundle at a very affordable cost!
This article contains affiliate links that pay a commission to Sophia Media/Health Impact News should you choose to purchase the bundle.
Published on May 3, 2018