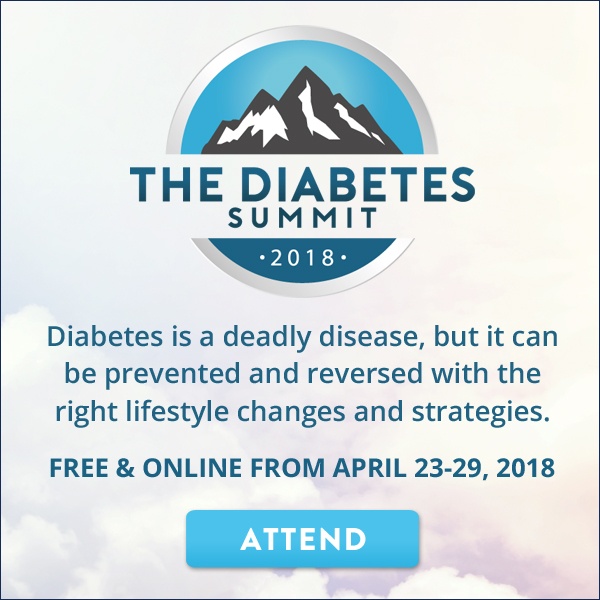 Health Impact News
Despite BILLIONS of dollars spent on pharmaceutical research, diabetes rates continue to rise. Plus, there are MORE THAN 70 diabetes drugs being prescribed in the U.S. alone — NONE that address the root causes or stops the progression of the disease.
What we're doing now must change, because it isn't working. With the right education and action, it's ABSOLUTELY possible to change and save the lives of those on a path toward diabetes.
For Dr. Brian Mowll, diabetes is a professional passion. Early in his medical practice, he saw one person after another suffering with diabetes, and all of them frustrated with the mismanagement of their conditions.
They were taking drugs to manage blood sugar, but their health kept deteriorating.
Dr. Mowll made it his mission to discover the truth about the root causes of type 2 diabetes, and find natural solutions to reverse it, help restore balance and master blood sugar.
Learn from Dr. Mowll at his Diabetes Summit 2018, register for free!
Since 1998, Dr. Mowll has helped thousands of people with diabetes, pre-diabetes and metabolic syndrome.
He has coached clients by helping them reduce or eliminate medications, lose weight, regain blood sugar control and reverse type 2 diabetes.
So many people have lost hope, tried other approaches and are discouraged and frustrated with their health practitioners.
These very same people, armed with the wisdom from Dr. Mowll and The Diabetes Summit 2018, can learn a functional medicine and personalized, lifestyle-based approach that could result in life-changing results, best-ever HgA1c and other lab readings, achieve weight loss and reach normal blood sugar levels.
Don't miss this potentially life-changing event, free from April 23-30, 2018!
Struggling with metabolic syndrome, pre-diabetes or type 2 diabetes?
Attend to learn:
Root causes of diabetes and blood sugar problems
Blood sugar and your brain, gut, immune system, heart, hormones and weight
Natural solutions to underlying imbalances
Emerging research on environmental toxins, EMFs and other factors
How to protect your heart, kidneys, eyes, brain and sexual function
And more!
Published on March 28, 2018