When it comes to navigating your health, if that journey includes Hashimoto's, a thyroid condition, hypothyroidism, subclinical hypothyroidism, or many other autoimmune conditions as well, such as celiac disease, information simply isn't enough. You need to have a step-by-step plan.
Health Impact News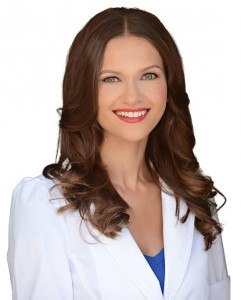 I am Dr. Izabella Wentz, and even having a degree in pharmacology did not save me from years of misdiagnosis by doctors and misinformation from experts. Finding a path out of Hashimoto's and thyroid illness became my focus (and success story), and finding a way to share everything I discovered became my mission.
I have written TWO New York Times best-selling patient guides, launched three companies (including a training for practitioners), and created a line of supplements to support and empower people with thyroid disease to take back their health, and still I knew something was missing.
So, I got really centered and began to systemize the steps and summarize all of the solutions that I knew could change lives into one place – I created a PROGRAM to take you from suffering – to celebrating. Because this life is a gift, and helping you to unwrap it with renewed health is my highest privilege.
Are you wondering if this is for you? Does any of this sound familiar?
Do you face great discouragement or even depression at times, wondering if you'll ever get better?
Is your hair thinning all over and you're worried you won't have much left?
Have doctors tried and failed to help you? Or have they told you it's all in your head?
Have your antibodies gone through the roof and you have no clue what to do next?
Do you feel like your energy is at a zero, and you can't even do the simple things in life, like get the mail, walk the dog, go to work, go to a party?
Has anxiety taken over your life?
Are your friends and family frustrated with you? Or constantly worried about you?
Have you been to numerous doctors, allergists, endocrinologists, even natural doctors, who don't know what to do with you…
It's time to take control of your health journey and write a new chapter in your story
If you are looking for a guide, I'm here to help you. I have a ton of helpful blog posts on my website, my books Hashimoto's Thyroiditis and Hashimoto's Protocol have been excellent resources for thousands of people now.
But if you are REALLY ready and need and want more guidance – like someone to take you through the entire journey – someone who has BEEN there? Then my new Hashimoto's Program is here for you. Every single day it is helping people recover their health and lives!
Before I outline the course, so that you know it covers what YOU need, I want to share some RESULTS that some of the participants have shared with me.
The numbers blew my mind.
97%

 improved their knowledge of Hashimoto's
81%

 saw an improvement/resolution in depression
80%

 saw a reduction in stomach pain
75%

 saw a reduction in joint pain
74%

 saw an improvement in fatigue
73%

 saw a reduction in TSH
71%

 improved their acid reflux
65%

 saw an improvement in symptoms after the liver cleanse (Module 4)
62.5%

 improved brain fog
61%

 reduced their irritability
58%

 reduced their forgetfulness
56%

 reduced their TPO antibodies
54%

 reduced their palpitations
53%

 improved weight loss
52%

 saw an improvement in morning fatigue
50%

 reduced night sweats
45%

 reduced hair loss
45%

 saw improvement in insomnia
44%

 saw a reduction in TG antibodies
42%

 saw an improvement in nervousness/anxiety
And that's just doing the course ONCE – you will have access to the material for an entire YEAR. Why? Because I know this journey – your health journey – is not a straight line. It zigs and zags and loops around. So if you feel like you've taken two steps forward and one step back, over and over, I get it.
You can have access to the course for an entire year, AND you can download a ton of the materials in there to use when YOU need them, at your pace.
This course is about impacting lives and helping women (and men) who have gone through what I have.
When I was at my lowest point, and really struggling with hopelessness – afraid I would never get better – my mom came to my house and said, "Izabella, don't give up. Get better so you can help others get better too." My mom is an amazing healer, and living up to her legacy and that idea she planted has become my mission in life.
So are you ready to check out the course? Are you afraid you can't afford it? Hear my heart, this is probably the most valuable, least expensive healing opportunity you've seen so far! Many people in my community have spent tens of thousands of dollars and not been given a simple step-by-step plan, like you will find here.
This article contains affiliate links that pay a commission to Sophia Media/Health Impact News should you choose to purchase the course.
Published on April 5, 2018