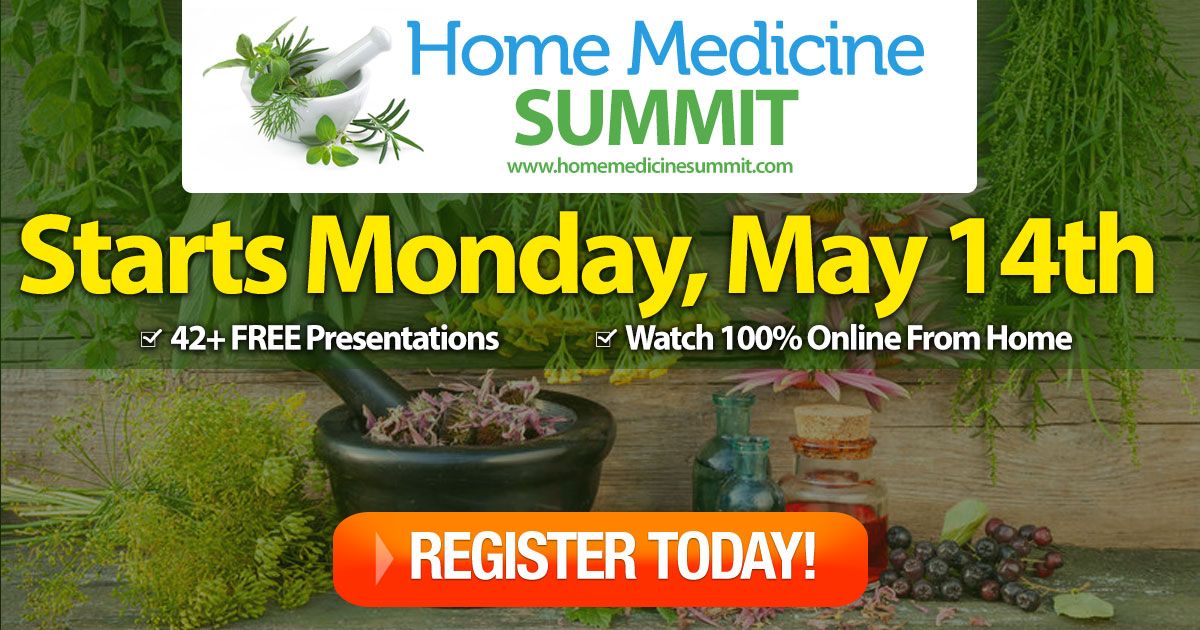 Health Impact News
Marjory Wildcraft, founder of The Grow Network, an online home of a global network of people who produce their own food and medicine, is hosting The Home Medicine Summit starting May 14, 2018.
She's pulled together an incredible lineup of 42+ leading experts who promise to set you free of drugstores, showing you how to be naturally healthy… for pennies on the dollar!
The Summit will cover a wide range of topics that include:
The Big Organic Rip Off: why it's not as healthy as you think!
Making your own probiotics–CHEAP + EASY!
100% NATURAL remedies for stress, anxiety, and depression. (Safe alternatives to prescription medications.)
How to save $1000s in funeral costs.
How to make your own miraculous CBD "hemp oil" … and use it as medicine, without getting high!
Foods that are BETTER than anti-inflammatory drugs!
Is Turmeric actually DANGEROUS to consume? What nobody is telling you…
Why perimeter shopping at the grocery store isn't a good strategy any more.
Marjory has once again recruited world-class thought leaders, best-selling authors, and research institutes to participate.
Including big names like: Mike Adams, Sayer Ji, Nick Polizzi, Melinda Meyer, Joel Salatin, Eric Zielinski, Howard Garrett, Justin Rhodes, Paul Wheaton…
… Just to name a few!
Marjory's connections are deep and wide in the natural health, permaculture, and sustainable living communities.
Sign up for The Home Medicine Summit today, and Marjory will send you a nice bundle of SIX GIFTS FREE, to welcome you to the Summit.
Published on April 25, 2018