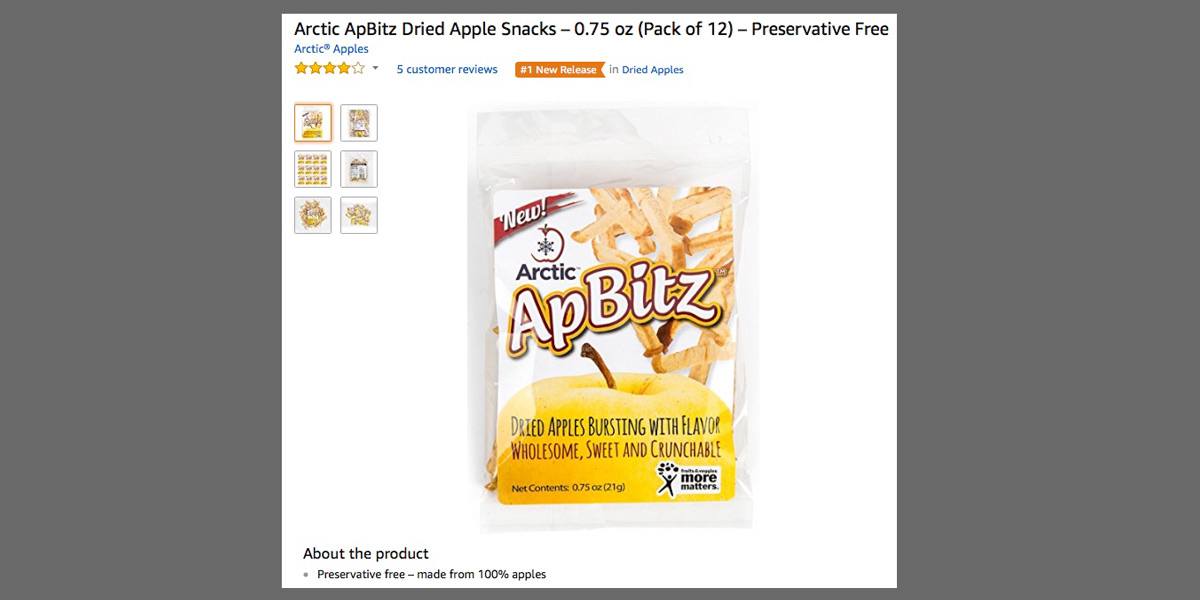 by GMWatch.org
Excerpts:
GM apples have not been safety tested in animals
GM Arctic apples are being sold on Amazon without disclosing that they are GM. They are engineered not to brown when cut and thus are advertised as "preservative free".
There's nothing illegal about this, since GM foods do not have to carry a GM label on the package in the US and the apples are not being sold outside the US.
However, selling GM Arctic apples unlabelled is irresponsible because they have not been safety tested in feeding trials on animals. Nor have US regulators assessed the health or environmental risks of the GM technique used to develop them.
GM Arctic apples are engineered using a gene-silencing technique called RNAi or RNA interference. Independent scientists warn that products engineered using RNAi might silence the genes or otherwise affect the gene expression of non-target organisms. In this case, non-target organisms include humans who eat the apples.
The Arctic apple was developed by Okanagan Specialty Fruits, which was acquired in 2015 by biotech company Intrexon. Intrexon also owns the GM salmon firm AquaBounty.
Read the full article at GMWatch.org
Published on March 29, 2018