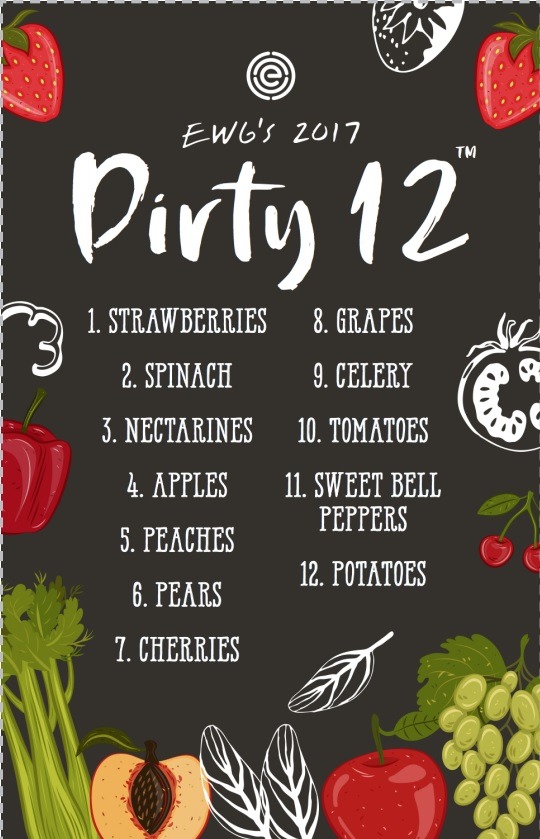 by Monica Amarelo
Environmental Working Group
Excerpts:
Strawberries remain at the top of the Dirty Dozen™ list of the EWG Shopper's Guide to Pesticides in Produce™, with spinach jumping to second place in the annual ranking of conventionally grown produce with the most pesticide residues.
EWG's analysis of tests by the U.S. Department of Agriculture found that nearly 70 percent of samples of 48 types of conventional produce were contaminated with residues of one or more pesticides. USDA researchers found a total of 178 different pesticides and pesticide breakdown products on the thousands of produce samples they analyzed. The pesticide residues remained on fruits and vegetables even after they were washed and, in some cases, peeled.
"Even low levels of pesticide exposure can be harmful to infants, babies and young children, so when possible, parents and caregivers should take steps to lower children's exposures to pesticides while still feeding them diets rich in healthy fruits and vegetables," said Dr. Philip Landrigan of the Mt. Sinai School of Medicine.
For the Dirty Dozen list, EWG singled out produce with the highest loads of pesticide residues. In addition to strawberries and spinach, this year's list includes nectarines, apples, peaches, celery, grapes, pears, cherries, tomatoes, sweet bell peppers and potatoes.
Each of these foods tested positive for a number of different pesticide residues and contained higher concentrations of pesticides than other produce. Pears and potatoes were new additions to the Dirty Dozen, displacing cherry tomatoes and cucumbers from last year's list.
Published on March 9, 2017