Tropical Traditions is now Healthy Traditions!

Press Release
Tropical Traditions, Inc. – Healthy Traditions DBA
Contact Info
Visitors to TropicalTraditions.com and other websites owned by Tropical Traditions, including Grass-fed Traditions and Household Traditions, will now notice that they are doing their shopping on HealthyTraditions.com.
Why the Change?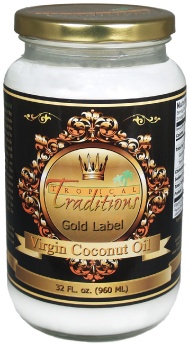 In 2002 Tropical Traditions was formed to distribute Virgin Coconut Oil made by hand by small-scale producers in the Philippines. Tropical Traditions was the first one to introduce "Virgin Coconut Oil" from the Philippines to the U.S. market. Demonized for years as "unhealthy" due to the high content of saturated fat in coconut oil, there were very few places where one could purchase coconut oil in 2002, and the few sources available were generally highly refined coconut oils.
Tropical Traditions changed the market and the public's perception regarding coconut oil and saturated fats, and today coconut oil is widely available in stores everywhere and only considered unhealthy by those misinformed by the propaganda against saturated fats.
Tropical Traditions is still one of the only sources where one can purchase traditionally-made virgin coconut oil that is wet-milled from fresh coconuts and not mass-produced by machine, offered as their Gold Label Virgin Coconut Oil.
To learn more about the different coconut oils offered in today's market, see: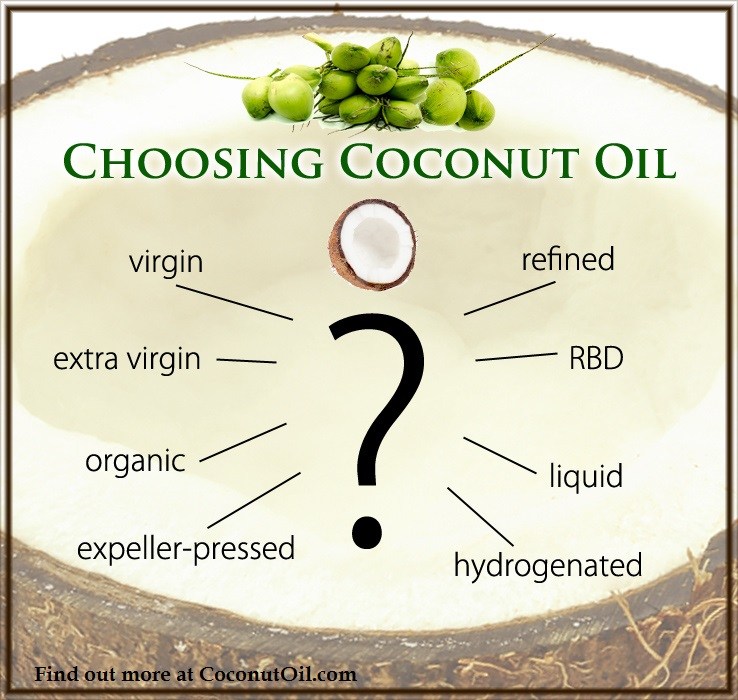 As Tropical Traditions grew, they began adding other traditional products which were hard to find in commodity food markets such as local chain grocery stores. They developed their own line of skin care products made from high quality oils. They also began sourcing grass-fed meats such as grass-fed bison, grass-fed beef from the rare Galloway breed, and pastured poultry raised on their own feed developed without soy (and now also no corn), believed to be the first ones in the market to develop such a poultry feed.
This special feed was developed further for layers, so that they could offer the public eggs from chickens that did not eat soy or GMO grains. Tropical Traditions participated in a study at Ohio University at the time that showed the protein from soybeans in chicken feed passed into the egg yolks and tissue of the chickens, potentially making people who thought they were allergic to eggs understand that they might actually be allergic to the soy protein that exists in almost all commercial eggs today, including organic eggs. They are believed to have been the first company to offer eggs completely free from soy protein.
As Tropical Traditions continued to grow, they continued to develop and add products that were either not available on the market, or hard to find. They began developing their own non-toxic household products and featuring them on their Household Traditions website, for example. A couple years ago they added an entire line of high quality essential oils imported from France.
Today, the business is so much more than just a coconut oil company, and as the company continues to grow and develop unique healthy products that are hard to find elsewhere in the market, they are now bringing all of their product lines under the banner of "Healthy Traditions" to more accurately describe the mission of the company.
What is Healthy Traditions?
Healthy Traditions is much more than just a new product line or brand.
It is a set of standards defined by traditional values and ways of producing food and healthy products. Recognizing that today's standards for terms such as "organic," "GMO-free," or "natural" can often be confusing and conflicting, Healthy Traditions developed their own standards that far exceed most other industry buzzword marketing terms.
Healthy Traditions is a concept that understands that "newer" is not necessarily "better" or "healthier." There is much wisdom from the ancients, and history shows us that we are living during an age in which people are less connected to food sources than perhaps any other period of human history. The result is that the production of food today is primarily controlled by a very small group of large corporations. These corporations may not reflect our own values in terms of food; so there is a need to return to basics and fundamentals of food production that have historically nourished populations for thousands of years.
Food is necessary for life, and therefore has historically carried great value. In the 21st century, it would appear that the majority of those who control the food supply value quantity over quality. In the U.S., powerful government subsidies backed by tax revenues control which crops dominate the world marketplace. If a change is to come about in the food choices available today, it will take an educated consumer understanding what healthy food is, and being willing to pay a higher price for unsubsidized food that is not controlled by large government-backed food monopolies. For more on this topic see: YOU the Taxpayer are Funding the Agri Business Takeover of our Food Supply.
GMO Labeling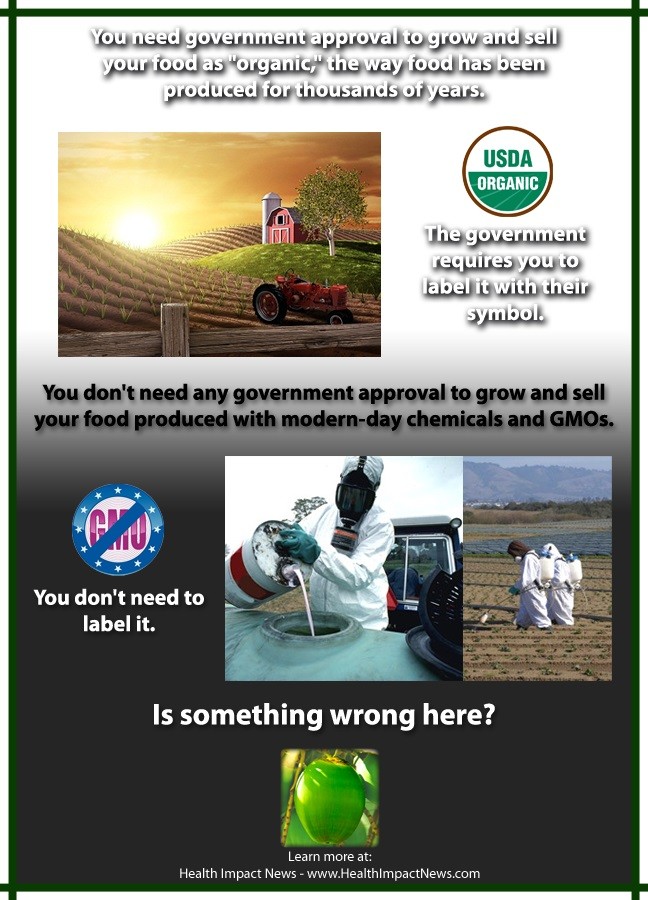 Since most of the population in the U.S. today are purchasing food that they have no idea of its origin, labeling has become a big issue. Since 2002 the United States Department of Agriculture (USDA) has controlled and regulated the term "organic." The difficulties in trusting the USDA Organic Certification program are addressed here.
The more recent controversy over labeling is regarding genetically modified foods (GMOs).
While consumer demand is present to know whether or not food is genetically altered, Healthy Traditions has tested food that has been labeled by private organizations that supply some sort of non-GMO verification label, and found that they may still contain small amounts of GMOs.
Also, there are only a handful of crops that are currently approved to be grown with genetically modified seed, and yet everything under the sun is being labeled "non-GMO" even if there are no GMO equivalents in the marketplace. Non-GMO product labeling has grown to more than $1 billion in sales, and is a profitable marketing term.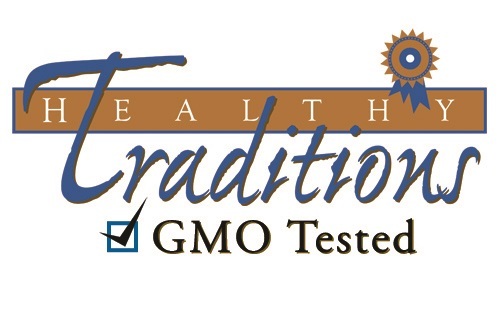 Healthy Traditions has developed its own standards for GMO labeling with their GMO-Tested program.
Glyphosate Labeling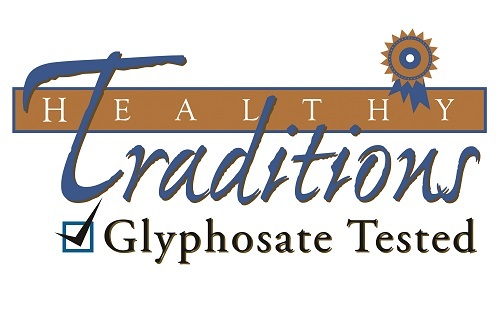 Perhaps a far bigger need today is to know which foods are contaminated with the toxic herbicide glyphosate. Healthy Traditions is not aware of any labeling program that makes claims for providing foods not contaminated with glyphosate, so they started their own Glyphosate-Tested program.
Tropical Traditions and the Healthy Traditions line of products developed out of a need to supply foods in the marketplace that were either not available or difficult to find. As stated above, it started with coconut oil back in 2002. Tropical Traditions also restored traditional methods of producing coconut oil by hand, and also worked to provide consumer access to other traditional products that had fallen out of favor in the U.S. market, but for which there was a demand from health-conscious consumers interested in sourcing food outside the corporate commodity food supply kept cheap by government subsidies.
As the business has grown over the past fifteen years, it has endeavored to educate consumers in traditional products, and to make those products available in the marketplace. While they have always been committed to non-GMO and standards that far exceed the current USDA standards for organic food, they felt it was time to define their own standards and labels. These are the same standards they have retained since day one, but now it was time to define those standards and distinguish themselves from other certification standards currently found in the marketplace.
Traditionally Produced
"Traditionally Produced" is Healthy Traditions' highest standard. When you see the "Traditionally Produced" logo, this carries their Gold Label standard of traditionally produced food, far exceeding "organic" or "non-GMO" standards.
For foods to be considered "Traditionally Produced" they must have a "traditional" history in the food chain. New foods that have been introduced into the food chain in the past 65 to 70 years, since the Industrial Revolution, cannot carry the "Traditionally Produced" seal of approval.
Additionally, foods carrying the "Traditionally Produced" seal must also be traceable back to the actual producer. Foods that meet all the standards of "Traditionally Produced" that cannot be directly traced to the producer can still carry the "Healthy Traditions Approved" seal, if they are free from GMO and glyphosate contamination.
For foods that have a risk of contamination from GMO crops and glyphosate, Healthy Traditions requires each batch to be tested and return a result of "no detection" in order to carry ANY of their seals.
USDA Organic Standards Allows for Some Presence of GMOs, Herbicides, and Pesticides
Tropical Traditions/Healthy Traditions made the decision to not continue certifying their products as USDA Organic late in 2014, when they discovered that most of the USDA Organic grains they were selling to their customers had residue amounts of glyphosate, the active ingredient in popular herbicides, the most well-known being Round-up, the #1 herbicide in the world. See:
Healthy Traditions has a ZERO tolerance level for GMOs, herbicides, and pesticides, and since the USDA National Organic Program (NOP) allows small residue amounts of pesticides and herbicides approved by the EPA for conventional crops to be present in USDA Organic certified products, they knew that they had to develop their own standards.
A Return to Healthy Grains!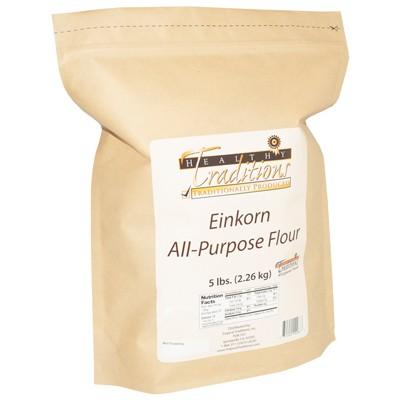 Recent research suggests that the increase in gluten sensitive diseases may not be due to gluten after all, but rather to the herbicides and pesticides common in today's modern grain agriculture. See:
Healthy grains have been a part of the human diet for thousands of years! At Healthy Traditions, they are committed to restoring healthy grains to a healthy diet.
All of their grains are tested for the presence of glyphosate. Healthy Traditions has searched the entire world to find the healthiest grains available, including older varieties of ancient grains, such as einkorn.
There is probably no product more heavily polluted today than corn. Healthy Traditions has had very little success finding corn in the U.S. that tests clean from BOTH glyphosate and GMOs, including USDA certified organic corn.
They finally found a source of open-pollinated heirloom corn from a remote area of Mexico that tested clean, and can be traced back to the farmer. They believe their corn products are among the most healthy corn products found anywhere in the world!
What's in the Future for Healthy Traditions?
Healthy Traditions is continuing to develop and source new products that are Traditionally Produced, and test clean from the presence of GMOs and glyphosate along with other herbicides and pesticides.
Here are a few products they will be offering for sale in the very near future:
Extra Virgin Olive Oil
Healthy Traditions has found a source of a superb estate-bottled cold pressed extra virgin olive oil from SANTIAGO, CHILE. The Mediterranean climate of this region is perfect for growing olives. The valley where the olives are grown is nestled between a small Pacific coastal mountain range and the larger Andes Mountains. This unique setting allows for warm days and cool nights to help produce the wonderful taste of this fruity oil.
What is unique about an estate-bottled olive oil? The big producers buy oil from around a region and blend it for a uniform, generally bland flavor. This is the composition of most oils on grocery store shelves. Estate bottling means that the oil is pressed from olives grown at one location. Much more attention to detail is paid in the growing and harvesting of the olives. This estate practices sustainable agriculture principles and no chemical pesticides or fertilizers are used on the olives or the trees. As an added assurance the oil has been tested for the herbicide glyphosate.
Authentic Mexican Corn Tortilla Chips
Healthy Traditions will soon be offering Authentic Mexican Corn Tortilla Chips made from GMO-tested White Corn from Mexico and fried in Tropical Traditions Coconut Oil!
These chips are very different from any other chip you will find in the market.  They are made in small batches using authentic ingredients; the result is a chip that has a firm "bite" and won't break at the site of that cold hummus from the fridge.
The corn is transformed into masa, through the traditional Aztec process of nixtamalization. During this process the corn is soaked and cooked in an alkaline solution of limewater (calcium hydroxide and water), which allows the husk to "slip" from the kernel.
Italian Type 00 Flour
Yes, you can have healthy pizza again!
Healthy Traditions will soon add to its line of Traditionally Produced grains Type 00 Flour imported from Italy. This all-purpose flour is perfect for making pizza crusts in the true Italian tradition. It is also a great all-purpose flour for using with many other baked goods. It is tested for the presence of glyphosate, and is grown on small farms in Italy using sustainable agricultural principles.
Roasted Cacao Nibs
Healthy Traditions will soon be offering roasted cacao nibs. These cacao nibs will make a great addition to your baked goods, smoothies, salads, ice cream, yogurt, or can be enjoyed as a standalone snack.
The beans used are grown in the area where the ancient Mayans first began to make use of cacao beans, thousands of years ago. Today, with the help of Healthy Traditions, the local people are bringing back a tradition that was almost forgotten. As with many traditional forms of agriculture around the world, the cacao industry in Belize was almost extinct due to the industrial agriculture practices of deforestation and growing cacao on large plantations. However, with a new interest in quality, sustainability, and fair market practices in the cacao and chocolate trade, the small family farmers of Belize are able to provide a high quality bean as well as provide for their families. They are able to do this while maintaining the rainforest, which will continue to provide beans and other resources for generations to come.
A Word About Those Brown Bags…
When Healthy Traditions began to look at producing products in the U.S. from traditional sources, food that tested clean from GMOs, glyphosate, and other herbicides and pesticides, they were faced with a dilemma:
How do they package these high quality clean foods?
They began a search for packaging that did not contain harmful chemicals and was not harmful to the environment. What good is sourcing and selling high quality traditional food if it is going to be contaminated by the packaging?
The brown bags you see in their newest products reflect what they found was currently the best option for packaging their high-quality line of traditional products.
These bags harmlessly decompose anywhere that microbes are present (salt and fresh water, soil, landfills or in a backyard compost).
They decompose into organic matter without leaving any pollutants behind. (Independent Lab tests show – "None Detected.")
They have been lab tested for possible leaching of many heavy metals and pollutants, and none were found.
Also, the foam used in the Healthy Traditions' coolers that contain dry ice to keep their meats frozen in transit is made from bio-degradable corn (although this never touches the food).
Healthy Traditions believes that consumer demand will start driving packaging manufacturers to develop more non-toxic healthy packaging materials in the future, such as food-based edible packaging. Healthy Traditions will continue to research what the best options are for packaging, but for now their options are limited.
Subscribe to Special Deals and Sales!
Since these products are NOT subsidized like cheap commodity food, consumers have to appreciate the quality and be willing to pay the price for very high quality foods.
The best way to offset the costs are to subscribe to the Healthy Traditions' sales email newsletters where they frequently feature coupons for such things as FREE Shipping, buy 1 get 1 FREE deals, and huge discounts that sometimes are only available for 24 or 48 hours.
One could save hundreds, if not thousands of dollars by purchasing during these limited time available special deals. Subscribe here.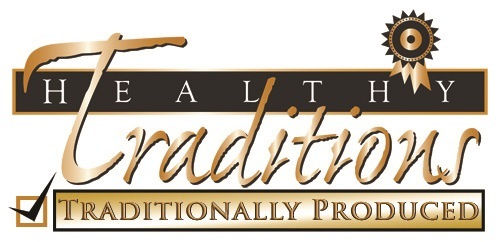 Published on March 15, 2017