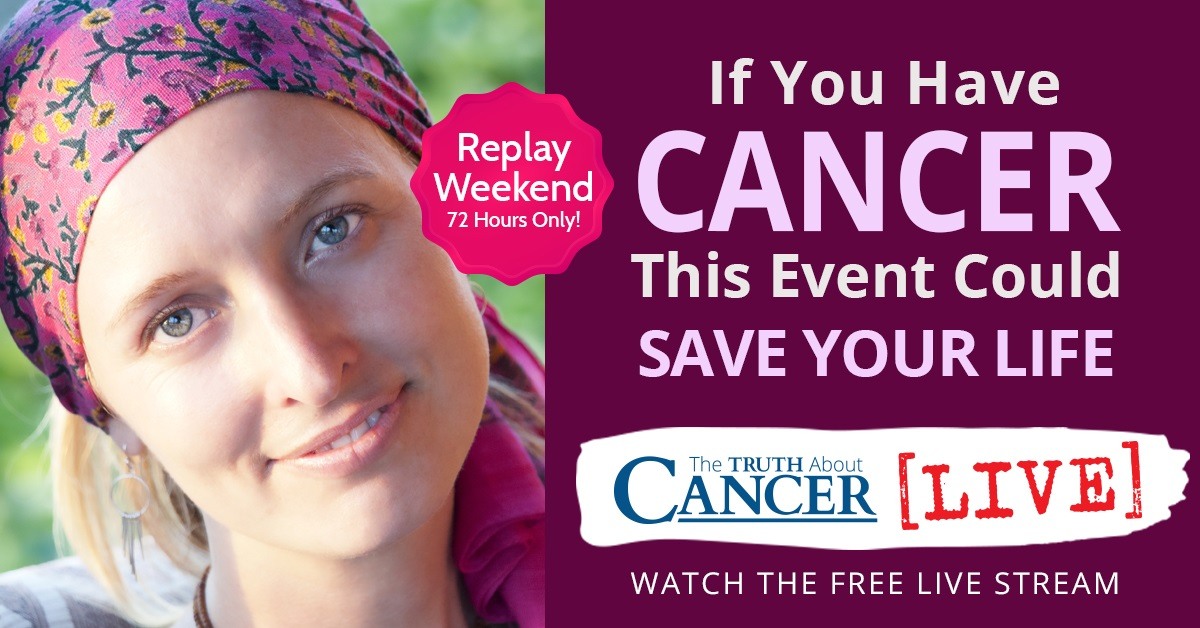 Health Impact News
The Truth About Cancer LIVE 2017 is in the history books. Over three amazing days, we heard 40 leading cancer and health experts share their research and knowledge on how to heal and prevent cancer naturally.
What people heard and saw over last weekend changed their lives dramatically … and filled us with hope for a cancer-free future.
We hope you had a chance over the weekend to tune in to some or all of the LIVESTREAM event.
If you did… it was impossible to see each and every speaker. With nine breakout sessions and three stages — along with a dozen keynote speakers — you're sure to have missed something.
But we've got great news…
You have a second chance to see the event.
Ty and his team recorded the entire event. And this weekend, you can tune in once again as The Truth About Cancer LIVE 2017 — the entire weekend — is replayed.
Starting on Friday, October 13th at 8:30am Eastern, Ty will replay the whole event online for you to watch for FREE.
So please take a minute and reserve your spot now.
You can watch any of the incredible presentations you missed … or re-watch your favorites. It's all there for you during this special replay weekend.
Here's just a of the presenters:
Dr. Patrick Quillin – Beating Cancer with Nutrition
Dr. Joseph Mercola – Ketogenic Diet and Cancer
Dr. Robert Scott Bell – Gut Health, the Microbiome, and Cancer
Dr. Rashid Buttar -The Cancer Conflict: Resolving the 5th Toxicity
Dr. Tony Jimenez – Treating Cancer with Sound and Light
Mike Adams – The importance of "ORGANIC"
Del Bigtree – Freedom of Choice in Medicine
Chris Wark – How "Chris Beat Cancer"
Plus SO many more
Go here to register … while there's still time.
Published on October 12, 2017