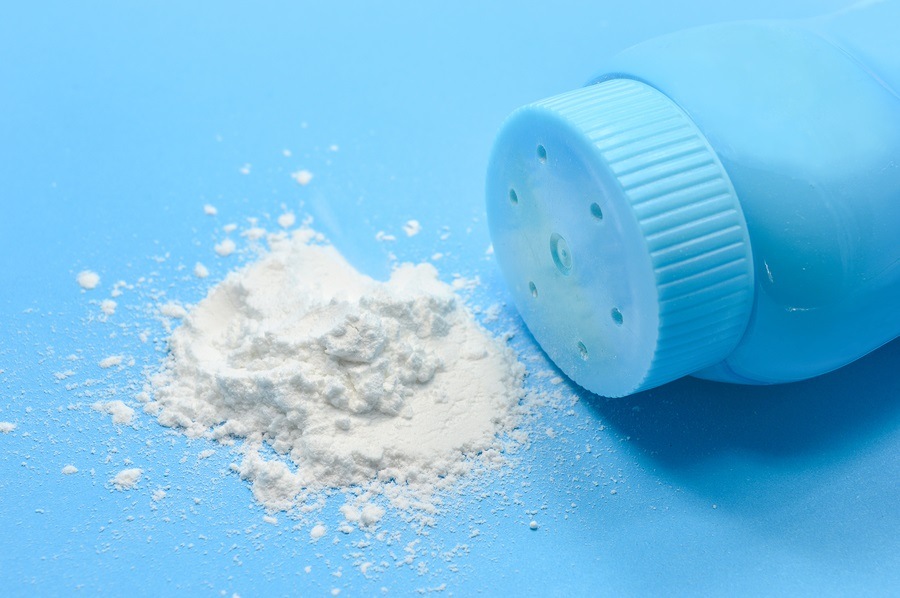 by Dr. Mercola
Nearly 13,000 chemicals are used in cosmetics, of which only an estimated 10 percent have been evaluated for safety. Many do not realize that cosmetics can be brought to market without having to undergo an approval process.
Cosmetics are regulated by the U.S. Food and Drug Administration (FDA) but they're not FDA-approved. This means that only AFTER a product is deemed harmful, adulterated or misbranded will the FDA take regulatory action. [1] The only cosmetic ingredients requiring FDA premarket approval are color additives.
So who is responsible for ensuring cosmetics and personal care products are safe? The answer is the companies that manufacture and market the products. It's a classic example of the fox guarding the henhouse, which puts us all at serious risks.
Not only do FDA regulations not require specific tests to demonstrate safety, but companies are also not required to share whatever safety information they might have with the FDA. This poses an obvious conflict of interest, and as recent lawsuits show, this can have serious consequences for public health.
Baby Talcum Powder Increases Woman's Risk of Ovarian Cancer
Johnson & Johnson (J&J) is a well-known and trusted "baby friendly" brand, producing a range of baby products and feminine hygiene items. Unfortunately, J&J has failed the public trust yet again. And the lack of regulations relating to cosmetics is what helped them bury the dangers of one of its flagship products.
In 2008, I warned women to cease using talcum powder. I noted there were several studies showing that applying talcum powder to the genital area might raise a woman's risk of ovarian cancer if the powder particles were to travel up through her vagina and get lodged in her ovaries. [2]
As noted by Robinson Calcagnie Inc., a legal firm representing talcum powder victims, more than 20 such studies exist. [3] Some date back to 1971, when British researchers found talc particles embedded in a majority of the ovarian tumors investigated. [4]
While the measure of risk varies from study to study, the results suggest women may increase their risk for ovarian cancer anywhere from 30 to 90 percent by applying talcum powder to their genital area. [5]
A 2008 study concluded that using talc as little as once a week raised a woman's risk of ovarian cancer by 36 percent. Daily users faced a 41 percent increased risk. [6]
Johnson & Johnson Faces Legal Challenges Over Carcinogenic Talcum Powder
According to Robinson Calcagnie:
The World Health Organization's International Agency for Research on Cancer [IARC] has designated 'perineal [genital] use of talc-based body powder is possibly carcinogenic to humans.'
However, manufacturers of talc-containing products, such as [J&J] and its Baby Powder and Shower to Shower products, have refused to acknowledge the link between talc and ovarian cancer and have failed [to] adequately warn consumers of the risks.
Now, more than 1,000 women across the country have filed lawsuits against [J&J] and its talc distributor Imerys, claiming the companies knew of the association between talcum powder use and ovarian cancer yet failed to adequately warn consumers.
Johnson & Johnson to Pay $72 Million in Damages to Ovarian Cancer Victim
In February, 2016, a jury found J&J's talcum powder had contributed to 62-year old Jacqueline Fox's ovarian cancer, awarding Fox $72 million in damages. [7]
Ten million dollars was awarded for compensatory damages. Another $62 million in punitive damages was awarded to her family members, as Fox died last fall, succumbing to the disease after being diagnosed with ovarian cancer three years ago.
Fox's deposition was delivered via a prerecorded statement, in which she said she'd been using J&J's talcum powder and Shower to Shower body powder for 35 years. She now believed these products were responsible for killing her. Fox was the first to receive financial compensation.
Waiting for their day in court are another 1,200 women who, like Fox, claim J&J knew about the risks yet failed to warn them about the dangers of its talcum products. One Missouri-based law firm was contacted by 17,000 individuals after hearing about Fox's case, so the number of plaintiffs is likely to increase exponentially with time. [8]
The second defendant in the case, Imerys Talc America, was not found to be at fault. According to the jury foreman, Krista Smith, internal J&J documents clearly showed the company was hiding their knowledge about the products' risks.
"All they had to do was put a warning label on," Smith told Bloomberg. [9] In a statement, J&J responded to the verdict saying: [10]
We have no higher responsibility than the health and safety of consumers and we are disappointed with the outcome of the trial. We sympathize with the plaintiff's family but firmly believe the safety of the cosmetic talc is supported by decades of scientific evidence.
J&J Hid Dangers of Talc for 40 Years
Two additional court cases have tied J&J's talcum powder to ovarian cancer. On May 2, 2016, jurors awarded Gloria Ristesund $55 million in damages. Ristesund, who was diagnosed with ovarian cancer in 2011, had used J&J's talcum products for 40 years.
After her hysterectomy, doctors did indeed find talcum powder in her ovarian tissue. According to the Huffington Post, internal documents and memos sealed the deal for jurors in this case as well, proving the company "tried to cover up and influence the boards that regulate cosmetics." [11]
Talcum powder is a magnesium trisilicate mineral. In the 1970s, concerns were raised when talc was found to contain cancer-causing asbestos. In 1973, it was written into law that all talcum powders must be asbestos-free.
However, the ovarian cancer connection is actually not related to the asbestos but is an independent risk factor. As reported by the Huffington Post:
In 1993, the U.S. National Toxicology Program (NTP) published a study on the toxicity of non-asbestiform talc and found clear evidence of carcinogenic activity. Talc was found to be a carcinogen, with or without the presence of asbestos-like fibers.
In response to the federal NTP study, the Cosmetic Toiletry and Fragrance Association formed the Talc Interested Party Task Force (TIPTF). Johnson & Johnson was a member of the trade lobby and was the primary actor and contributors of TIPTF.
The stated purpose of TIPTF was to pool financial resources of these companies in an effort to collectively defend talc use and to prevent regulation of any type over this industry.
The Talc Cover-Up
Interestingly, Johnson & Johnson owned Splenda and before I wrote my book Sweet Deception, their New York legal firm wrote me a twenty page letter warning me not to publish the book or they would sue me for tens of millions in damages. Of course I published the book and they never sued me because everything I wrote was true.
But getting back to talc,as many other dangerous industries have done, TIPTF hired scientists to produce biased research that was then used to give consumers a false sense of security.
This worked for a number of decades, but then, in 2006, the Canadian government classified talc as a D2A substance under its Workplace Hazardous Materials Information System. D2A substances are considered "very toxic" and "cancer causing."
That same year, J&J's talc supplier, Imerys Talc, started adding warnings to the talc sold to J&J, providing safety information not only from the IARC but also the Canadian government.
J&J never passed these warnings on to consumers, and still don't, claiming the scientific evidence supports its safety.
J&J also continues to "educate" consumers about the safety of talc on its website, making no mention of having been found guilty of negligence by two separate juries, or the 1,200 pending cases charging talcum powder contributed to ovarian cancer.
Some Talc May Still Be Contaminated With Asbestos
BASF and its lawyers are also facing fraud charges related to talc — in this case asbestos-contaminated talc. A class action lawsuit filed against them alleges the parties "conspired to hide and/or destroy evidence of asbestos exposure to prevent lawsuits."
As it turns out, while asbestos-containing talc has been banned since 1973, a company called Engelhard sourced talc from a mine in Vermont that contained asbestos. Engelhard was later acquired by BASF, which inherited the company's liabilities. According to the law office Bergman Draper Ladenburg: [12]
Three Engelhard officials testified in depositions that there was in fact asbestos in the talc and that company officials hid this fact.
J&J Has a Long History of Malfeasance
You may be surprised to realize that J&J actually has a long history of corporate malfeasance. AllBusiness.com named J&J as one of the Top 100 Corporate Criminals of the 1990s [13] for deliberately destroying documents related to a criminal investigation of one its products. In the last three years alone the company has spent more than $5 billion to settle lawsuits related to its products.
2010 was a particularly bad year for J&J. First it was discovered the company hid drug manufacturing problems, and instead of recalling its defective Motrin tablets, it sent undercover agents disguised as regular shoppers to buy up remaining stock.
That same year, the government of British Columbia, Canada, filed suit against J&J, claiming they aggressively marketed the Ortho Evra contraception patch without disclosing serious side effects like blood clots, pulmonary embolism, strokes, heart attacks and deep vein thrombosis. The U.S. Department of Justice (DOJ) also accused the company of paying tens of millions of dollars in kickbacks to Omnicare Inc. to buy and recommend J&J drugs. [14]
Investigations also revealed J&J's No More Tears baby shampoo contained two potentially cancer-causing chemicals: quaternium-15, which releases formaldehyde (a skin, eye and respiratory irritant, and a known carcinogen), and 1,4-dioxane, known to be a likely carcinogen. After several years of pressure from consumer advocates, J&J finally removed these dangerous ingredients from its baby shampoo in 2014. [15]
How Many Chemicals Does Your Beauty Routine Expose You to?
The average American woman uses 12 personal care products and/or cosmetics a day, containing 168 different chemicals, according to the Environmental Working Group (EWG). While most men use fewer products, they're still exposed to about 85 such chemicals daily, while teens, who use an average of 17 personal care products a day, are exposed to even more. [16] Clearly, such chemical exposures are not insignificant, especially when they occur virtually daily for a lifetime.
When EWG tested teens to find out which chemicals in personal care products were found in their bodies, 16 different hormone-altering chemicals, including parabens and phthalates, were detected. There are other chemicals risks as well.
In the report "Heavy Metal Hazard: The Health Risks of Hidden Heavy Metals in Face Makeup," [17] Environmental Defense tested 49 different makeup items, including foundations, concealers, powders, blushes, mascaras, eye liners, eye shadows, lipsticks and lip glosses. Their testing revealed serious heavy metal contamination in virtually all of the products:
1. 96 percent contained lead
2. 90 percent contained beryllium
3. 61 percent contained thallium
4. 51 percent contained cadmium
5. 20 percent contained arsenic
How to Reduce Your Chemical Exposures
The EWG has a great database to help you find personal care products that are free of potentially dangerous chemicals. [18] Products bearing the "USDA 100% Organic" seal are among your safest bets if you want to avoid potentially toxic ingredients. Beware that products boasting "all-natural" labels can still contain harmful chemicals, so be sure to check the full list of ingredients.
Better yet, simplify your routine and make your own products. A slew of lotions, potions and hair treatments can be eliminated with a jar of coconut oil, for example, to which you can add a high-quality essential oil, if you like, for scent.
It's important to remember that your skin is your largest and most permeable organ. Just about anything you put on your skin will end up in your bloodstream and distributed throughout your body. Once these chemicals find their way into your body, they tend to accumulate over time because you typically lack the necessary enzymes to break them down.
When it comes to talcum powder, my recommendation is to avoid it altogether. Also remember that adult women are not the ones most commonly exposed to talc. Most parents generously apply baby talcum powder to their baby's bottom at each diaper change.
A safe substitute that can absorb moisture is cornstarch. In 1999, following reports of talcum dangers, the American Cancer Society (ACS) and the National Ovarian Cancer Coalition (NOCC) came out with the recommendation to use cornstarch-based products in the genital area in lieu of talcum powder. [19]

Sources and References
Read the full article at Mercola.com.
Published on August 18, 2016