by Paul Fassa
Health Impact News
Applying low THC high CBD cannabis or cannabidiol successfully for seizures has become relatively widespread among families with children who are having chronic seizures, even several grand mal seizures daily.
This awareness was greatly enhanced by an unusual mainstream August 2013 media report by CNN's Dr. Sanjay Gupta, M.D., called "Weed." Since that report, high CBD (cannabidiol) low THC (Tetrahydrocannabinol), the psychoactive compound of cannabis, is being used successfully for children with terminal seizures throughout the nation.
Harken back to the days of former alcohol prohibitionist Harry Anslinger who was appointed head of The Bureau of Narcotics, formed around the time of the 1937 Marijuana Tax Act. You may be surprised to find that in 1947, a similar study was underway for using a synthetic form of THC with at least 50% success rate for children with intractable seizure issues.
Anslinger and company did what they could do to prevent the news from getting out. But the study papers slipped through and were recently discovered. More about that incident later in this article. For now let's explore what could have existed for 66 years as relief from the ever increasing numbers of seizure stricken children, which corresponds with the increased CDC childhood vaccine schedule.
Treating Children's Hopeless Seizure Cases with Cannabidiol
The CNN report focused largely on five year old Charlotte Figi, whose life threatening seizures were such a burden that she could not develop at all, creating a horrendous burden on her loving family and increasing her body's toxic load with several anti-seizure pharmaceuticals.
After nothing but worsening conditions despite Charlotte's prescribed pharmaceuticals, her dad Matt searched online while working overseas to see what else might help. He came across a private video online from parents who used cannabis for their child with Dravet syndrome, also known as Severe Myoclonic Epilepsy of Infancy (SMEI), a rare and catastrophic form of intractable epilepsy.
Fortunately, the rest of the family was in Colorado. Matt's concern was the THC factor for young Charlotte. His wife Paige shopped for low THC high CBD cannabis in dispensaries. The one she found was very expensive due to the lack of demand and difficulty producing the strain.
She bought some and it worked well by administering drops of the oil orally to Charlotte, who went from 300 seizures weekly to one a week. But the expense exceeded the monthly Figi family budget and insurance doesn't cover it.
Then Paige met the Stanley brothers, who were the largest cannabis growers in Colorado with several marijuana dispensaries. They had privately begun developing strains of hemp with very low THC levels with the hope that it could be useful for epilepsy sufferers someday.
The Stanley brothers, at first reluctant to sell cannabis for a five year old child, agreed to sell their low THC strains to Paige after meeting her and Charlotte. A deal was struck at a much cheaper price than what was on the market. After Charlotte's huge success with their cannabis strain, it was dubbed Charlotte's Web. (Source.)
Thus CBD with low or no THC became attractive for caregivers of epileptic children who were only worsening under "normal" medications. Getting the kids off those dangerous medications was a priority after curbing the seizures. Because CBD extracts were so low in THC, it was easier to order in states that had not legalized medical marijuana.
Since Ohio's recent legalizing of medical marijuana or cannabis, the number of states allowing medical cannabis for approved conditions is 25. Washington, D.C. is not a state of course, but it has also opened the door for medical cannabis, bringing the number of regions approving various medical conditions for cannabis to 26. (Source.)
Since the CNN report, it's estimated that over 100 families with seizure afflicted children have relocated to Colorado. (Source.)
In Case Low THC Cannabis Doesn't Work
There is one known exception reported by Dawn Wanser, a mother who had decided to get a medical marijuana card for her son to manage his chronic seizures with high CBD low THC cannabidiol. Her son's situation was terminal.
He was suffering from a rare form of dystrophy that was wasting away his myelin sheath, the coating that both protects the central nervous system and allows smooth communication between the brain and other parts of the body. And of course there were multiple seizures.
Coincidentally, she had discovered the potential of cannabis oil for her son's seizures from the same online private video that Matt Figi had seen months before Charlotte's Web came into being.
Dawn's immediate success with her son's seizures from the CBD oil moved her to tears of joy and relief. But after just under a year, the seizures began to return. So Dawn decided to up the THC content even though her son was only around 11 at the time. Once again, her son's seizures were greatly reduced.
In defiance of those critical of using THC for children, Dawn advocates allowing full spectrum cannabis medically regardless of age. Dawn has published a book, Journey of a Caregiver, chronicling her 15 years as a caregiver, boldly stating,
No, my son is not stoned or high. He is alive and he is seizure free. (Source.)
Suppressing Real Medicine to Promote Toxic Drugs
The producers of Dr. Gupta's "Weed" presentation made an understandable error. It stated that the Israelis had started the first and only research on cannabis for epilepsy during the 1970s. True, they did start research then. And they're way ahead of America with this research and its applied use. But they weren't the first.
Let's return to that 1947 study, which was actually the first, albeit short lived look into cannabis for seizures, especially with children. An online section from the revised 2nd edition Antique Cannabis Book, Chapter 3 "Suppressed Studies" carried the story.
The Antique Cannabis Book documents the historical medical use of cannabis before the 1937 Marijuana Tax Act, which began the extreme prohibition of medical cannabis until 1996 when California's Proposition 215 was passed and other states began to follow.
A research group in the University of Utah Medical School studied their version of cannabis for epileptic seizures shortly after WWII, and their results were very promising. Here's a summary of that study preserved by 420 Magazine:
Anti-Epileptic Action Of Marijuana-Active Substances BY JEAN P. DAVIS, M.D., and H.H. RAMSEY, M.D. [Active substance refers to their lab created THC, a necessary creation due to the clamp down on THC hemp]

The demonstration of anticonvulsant activity of the tetrahydrocannabinol (THC) congeners by laboratory tests (Loewe and Goodman, Federation Proc. 6:352, 1947) prompted clinical trial in five institutionalized epileptic children.
(…)
The cannabinols [their term for lab created homologs of THC] herein reported deserve further trial in non-institutionalized epileptics. Reprinted from Federation Proceedings, Federation of American Society for Experimental Biology, vol. 8, lY49, p. 284.
Source: Anti-Epileptic Action Of Marijuana-Active Substances

This study was reported later by a Salt Lake City Telegram article entitled "Marijuana Leaf Plays Epilepsy Cure Role" May 20, 1949. That article wound up in the Bureau of Narcotics file, too late to for Anslinger to do anything about the study of 1947, but in time to investigate the matter and ensure obstacles were in place to prevent medical cannabis study in the future. (Source.)
Since then, funding for medical cannabis research was impossible unless it was meant to enhance marijuana phobia. The Controlled Substance Act was signed by President Nixon in 1970. It ensured cannabis would be locked into the Schedule I rating to this day. Schedule I is defined loosely as a substance with no medical merit, dangerous, and addictive.
You would think that should be changed after over 6o years of nationally depriving epileptic children the only medicine that is safer and more effective than all the expensive yet mostly ineffective anti-seizure pharmaceutical drugs being used currently.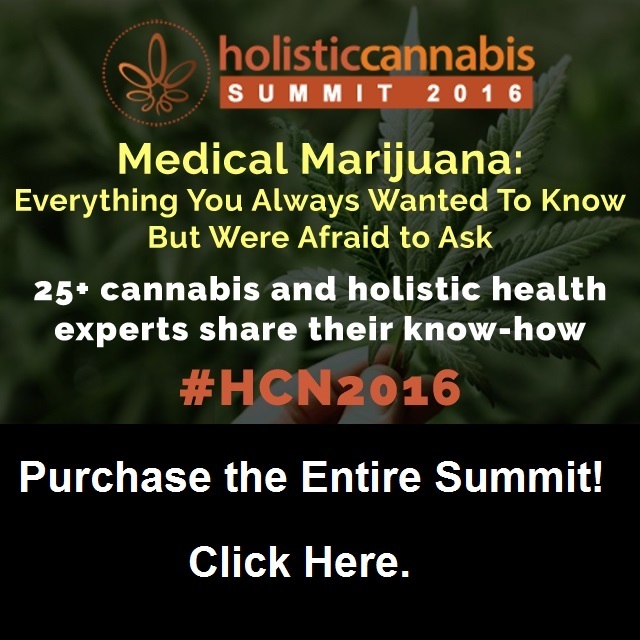 Sources:
http://healthimpactnews.com/2014/medical-cannabis-the-real-reason-the-government-wants-to-keep-it-banned/#
http://www.newsmax.com/TheWire/ohio-medical-marijuana-legalized/2016/06/09/id/733110/
http://www.dailymail.co.uk/news/article-2561802/Colo-pot-aids-kids-seizures-worries-doctors.html
http://healthimpactnews.com/2014/how-medical-cannabis-changed-our-lives-a-testimonial/
http://antiquecannabisbook.com/chap03/Epilepsy/Epilepsy-P1.htm
https://massroots.com/blog/behind-the-grow-charlottes-web-strain
Published on June 15, 2016