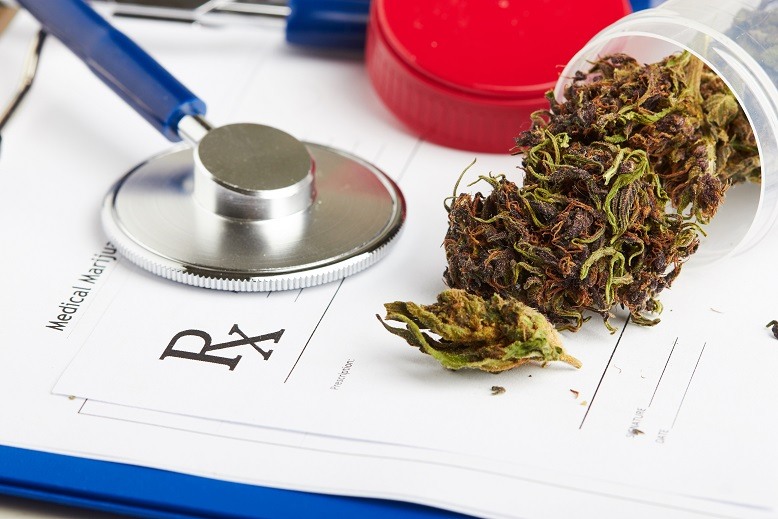 by Paul Fassa
Health Impact News
Alzheimer's Disease and other forms of dementia have become increasingly epidemic among our expanding age 65 and over population. As of 2015, there are 5.3 million Americans diagnosed with Alzheimer's. At least a third of them don't know they are afflicted.
Earlier onset Alzheimer's has also been on the rise. Nearly a quarter million are under 65. More women than men are afflicted with Alzheimer's Disease (AD), currently two-thirds of Alzheimer's sufferers are women.
Their inability to handle normal day to day chores demands caretaker attention, which itself can lead to frustration and worsening mental health among family members or even professional care takers.
During 2015, $226 billion was spent directly for AD care giving and medical expenses, of which well over half was covered by Medicare and Medicaid.
Dementia and Alzheimer's are worsening epidemics, and the pharmaceutical industry has not provided real hope. One has to go outside of mainstream medicine's pharmacopoeia to slow or reverse dementia and Alzheimer's or other neurodegenerative diseases such as MS and Parkinson's.
Using What Nature Provides for Alzheimer's
You may know about coconut oil's amazing positive effects with dementia and even late stage Alzheimer's. If not, you're invited to discover this safe effective nutrient for Alzheimer's here.
Another alternative for Alzheimer's is one that still has legal issues in many states – it's cannabis or medical marijuana. It doesn't have to be smoked. There are edible options available.
It may seem that using cannabis to reduce Alzheimer's symptoms is counter intuitive. But in addition to many anecdotal successes with cannabis for Alzheimer's and dementia, there has been some serious research.
Recent Studies Demonstrating Cannabis' Ability to Reverse Alzheimer's
Gary Wenk, Ph.D., a professor of neuroscience, immunology and medical genetics at Ohio State University, is one of the pioneers for cannabis research regarding dementia and other neurodegenerative disorders.
"I've been trying to find a drug that will reduce brain inflammation and restore cognitive function in rats for over 25 years; cannabinoids [found in cannabis] are the first and only class of drugs that have ever been effective," he told Time Magazine.
Wenk believes the stigma of marijuana conditioning from the late 1930s on still hinders cannabis-based medicine from being widely accepted, but notes that the times are changing:
I think that the perception about this drug is changing and in the future people will be less fearful.
Prior to that period where cannabis was demonized as marijuana, medical cannabis in tinctures were commonly prescribed by M.D.s, which is covered in this earlier Health Impact News article.
A 2013 Spanish study using mice that are genetically predisposed to brain plaque accumulation associated with Alzheimer's discovered "… stimulation of CB2 (cannabinoid) receptors ameliorates several altered parameters in Alzheimer's disease such as impaired memory and learning, neuroinflammation, oxidative stress damage and oxidative stress responses… ." (Source)
Another research example was provided by independent scientists at the Roskamp Institute in Sarasota, Florida with their study, "Role of the cannabinoid system in the transit of beta-amyloid across the blood–brain barrier."
That study, published June 25, 2013 in the journal Molecular and Cellular Neuroscience, observed how the accumulation of abnormal structure comprised of beta-amyloid (Aβ) plaque blocks neuron communication of brain cells.
Lead author for the study, Corbin Bachmeier, Ph.D., explained that abnormal production of this plaque wasn't the source of dementia or Alzheimer's (AD), but "the result of impaired Aβ clearance from the brain." (Emphasis added)

The research team found cannabinoids, including THC, from cannabis in both in vitro (lab only) and in vivo (using live animals) studies, enable accumulated plaque to be expelled through the blood brain barrier. This function occurs normally among those who are not afflicted with AD. (Source)
Earlier in 2013, Tim Karl, Ph.D., senior investigator at Neuroscience Research Australia, found that mice with Alzheimer's experienced dramatic memory improvements after treatment with cannabis' cannabidiol (CBD).
Researchers sometimes focus on CBD, one of over 60 cannabinoids because it's without the psychoactive THC that is illegal in many areas. "It basically brings the performance of the animals back to the level of healthy animals," Karl told Sydney Morning Herald.
Another in vitro study during 2012 observed that THC (tetrahydrocannabinol), the psychoactive cannabinoid of cannabis exerts "a direct neuroprotective effect in a human cell culture model of Parkinson's disease." The study was published in the journal Neuropathology and Applied Neurobiology. (Abstract source)
In 2004, the Prague Movement Disorder Center sent out anonymous questionnaires to attendees as part of a study called "Survey on cannabis use in Parkinson's disease [PD]: Subjective improvement of motor symptoms."
Of the many respondents who confided they used cannabis for PD treatment, half of them reported improved physical motor movement and reduced tremors. (Source)
For several years now, Israel has been on the forefront of government sanctioned medical cannabis research and is using it openly and successfully in old folks homes with patients suffering from dementia and Alzheimer's. (Source)
For dementia and Alzheimer's prevention, experts recommend moderate exercise, such as walking briskly for a mile or so four or more days out of the week, to encourage your brain's ability to flush out those beta-amyloids before they accumulate.
Sources:
http://www.alz.org/facts/downloads/ff_quickfacts_2015.pdf
http://healthimpactnews.com/2015/study-coconut-oil-improves-cognitive-functioning-in-alzheimers-patients/
http://healthimpactnews.com/tag/medical-cannabis/
http://www.truthonpot.com/2013/07/09/study-cannabis-may-rid-brain-of-alzheimers-plaque-slow-disease/
http://content.iospress.com/articles/journal-of-alzheimers-disease/jad140093
http://www.truthonpot.com/2013/07/09/study-cannabis-may-rid-brain-of-alzheimers-plaque-slow-disease/
Published on January 14, 2016