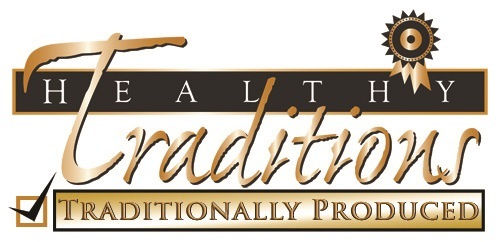 Press Release
Tropical Traditions
For the first time in over a year, Tropical Traditions is selling corn again.
For the past few years, Tropical Traditions offered an open-pollinated organic heirloom corn and corn meal to its customers, grown by small-scale family farmers in Wisconsin. However, in the Fall of 2013, they found out that this corn had become contaminated with GMO DNA, and they were no longer able to offer it to their customers. Tropical Traditions has a ZERO tolerance level for the presence of GMOs and the herbicide glyphosate in their products.
After much searching, the farmers in Wisconsin were able to purchase some seed corn for the 2014 crop that was open pollinated, and had tested to be free from GMO contamination. Knowing how far the wind can blow pollen from corn field to corn field, the farmers determined that simply shielding their corn from neighboring farms was not sufficient protection. Therefore, they calculated the time frame where they knew their neighbors' corn would be pollinating, based on when it was planted, and then planted their open pollinated GMO-tested corn at a later date, so that it would pollinate after the surrounding farms' cornfields were finished pollinating.
In the Fall of 2014, this corn tested to be free of both GMOs and the herbicide glyphosate. It is now offered to the public, shipped direct from the farm as either whole kernel, or stone ground fresh into a corn meal.
In addition to being GMO-tested and Glyphosate-tested, this corn from Wisconsin carries Tropical Traditions' highest standard, Traditionally Produced. To carry the Traditionally Produced logo, the corn must be part of a sustainable agricultural system that manages soil using traditional methods, and not a monocrop farm where the corn is planted in the same areas year after year.
GMO-Free Corn is Rare to Non-existent in the U.S. Market
Tropical Traditions has done extensive testing of products to determine the prevalence of contamination of GMOs in the U.S. organic corn market. Over 90% of U.S. grown corn is believed to be GMO varieties. Every single USDA certified organic corn product Tropical Traditions has tested, from consumer products like corn chips, to certified organic animal feeds, has tested positive for the presence of GMO DNA, other than the corn products they now sell. This includes products labeled with some claim to being organic and GMO free.
This does not mean that Tropical Traditions is the only company selling corn products that have tested free from GMOs and glyphosate. There may be others, as Tropical Traditions was obviously unable to test every single source of organic corn in America. The desire is to have many companies all across the U.S. start demanding and testing for the presence of GMOs and glyphosate. However, consumer demand is what will drive the market and encourage other companies to take measures to offer corn that is truly free from GMOs and glyphosate. (Research why many people are concerned about glyphosate.)
More GMO-Tested Corn on the Way – Companies Encouraged to Contact Tropical Traditions to Place Orders
The only other sources of corn tested to be free from GMO contamination that Tropical Traditions has been able to find are from some of the remote areas of Mexico. They are in the process of securing a large order from this source, which will need to last until the next harvest at the end of 2015. The Wisconsin GMO-tested corn is being reserved to Tropical Traditions retail customers only, as supplies are limited.
If you are a company or business using corn as an ingredient in any of your products, and are interested in purchasing corn that is GMO-tested and Glyphosate-tested, please contact Tropical Traditions right away.
Companies utilizing GMO-tested and Glyphosate-tested corn in their products will also have the opportunity to market their products in the Healthy Traditions network.
Read this article and comment at HealthyTraditions.com.
Brian Shilhavy is the CEO of Tropical Traditions and the Editor of Health Impact News.
Published on March 4, 2015