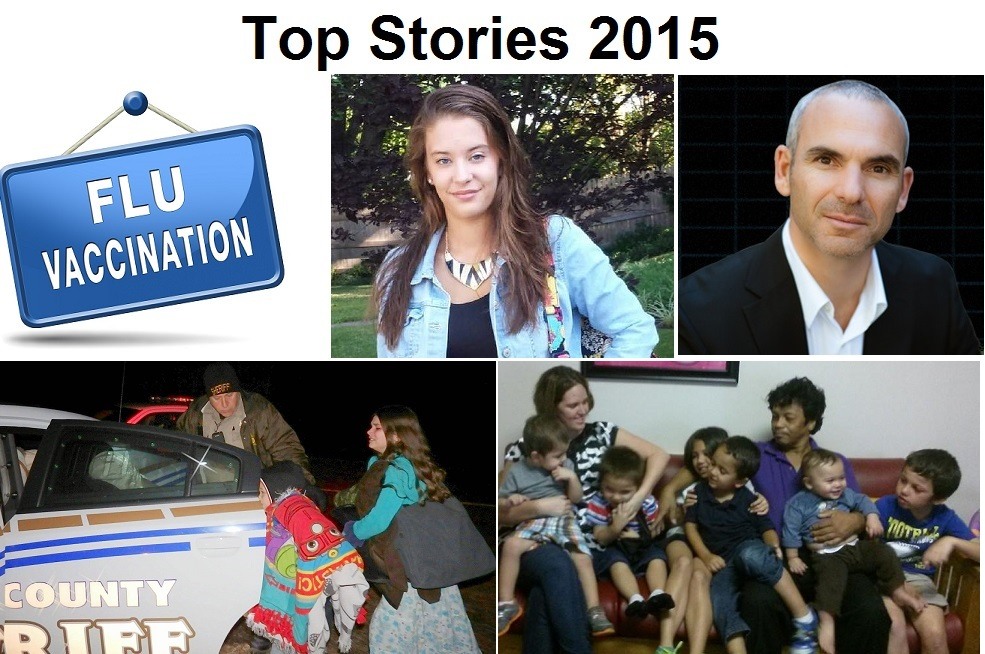 by Brian Shilhavy
Editor, Health Impact News
News highlighting the dangers of vaccines and medical kidnapping stories dominated our readership in 2015. Half of the top 10 stories were stories about vaccine dangers, and 4 of the top stories were Medical Kidnapping stories of families who lost their children to the medical system and Child Protection Services (CPS).
Two of the vaccine stories, including the #1 most-read story in 2015, were stories about young women who reportedly had their lives destroyed by the Gardasil HPV vaccine.
Here are the top 10 most read stories in 2015 on the Health Impact News network.
We expect that vaccines and medical kidnapping stories will continue to dominate the readership of much of 2016. This is mainly because the mainstream media almost never covers the other side of the vaccine issue, and few are telling the family stories of those who have had their children kidnapped by the State for medical reasons.
We want to thank everyone for their support in 2015, and we look forward to publishing even more stories in 2016 as we become a trusted source of the truth in the Alternative Media.
Published on December 30, 2015