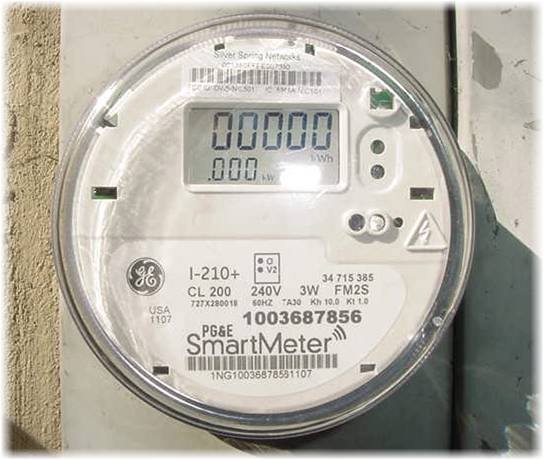 Health Impact News Editor Comments
Josh Hart of Stop Smart Meters! is reporting that former California Public Utilities Commission (CPUC) President Michael Peevey is currently the subject of a criminal probe by the U.S. Attorney and State Attorney General who are investigating allegations of bribery and corruption. CPUC allegedly assured the public that California's smart meters were accurate, were no fire hazard, and no threat to health. However, research into more than 120,000 e-mails and memos between CPUC and Pacific Gas and Electric (PG&E) seems to paint quite a different picture.
PG&E Suggested "Prozac" for Those Injured by Smart Meters– SCE Schemed Higher Fees to Force Smart Meters on the Poor
By Josh Hart, MSc
StopSmartMeters.org
Excerpts:
New e-mails brought to light between Pacific Gas and Electric (PG&E), Southern California Edison (SCE), and the California Public Utilities Commission (CPUC) reveal the extent of corruption and backroom dealing that have characterized the state's smart meter program.
E-mails reveal that former CPUC President Michael Peevey was aware of health problems caused by smart meters early on in the program. Commissioners and staff experienced overcharging and electronic interference issues with smart meters on their homes.
Meanwhile, utilities schemed with regulators behind the scenes to raise opt-out fees to force people in poverty to stick with the unpopular meters and prop up the failing multi-billion dollar smart grid program in California.
According to the LA Times, when a smart meter was installed on former CPUC President Michael Peevey's 3118 sq. foot second home in Sea Ranch on the Sonoma County coast (where Peevey and PG&E's VP of Regulatory Relations Brian Cherry shared bottles of Johnny Walker Blue Label according to e-mails) Peevey's bills went through the roof and he complained to PG&E in November 2011.
Apparently Peevey wasn't the only Commissioner who reported significant overcharging. PG&E wrote in an e-mail that two commissioners in one night complained about inaccuracies on their bills after smart meters were installed.
In September 2011, after a fire started in a smart metered electrical panel in a Santa Rosa Mall, Cherry wrote to CPUC Executive Director Paul Clanon.  There was not the slightest concern about whether the smart meters were actually starting fires, or whether and how the CPUC and/ or PG&E should investigate this potentially serious public safety hazard.  Instead the focus was on spinning the story in the media.
While CPUC officials privately grappled with problems caused by smart meters at their own homes, publicly they denied these problems existed despite thousands of complaints to the contrary confirming these were systemic problems. An unfair and extortionate opt out policy was approved in violation of the CA Public Utility Code, charging customers hundreds of dollars a year to protect their safety.  Thousands still refuse to pay this extortion.
In another e-mail from 2010, Peevey's Chief of Staff Carol Brown writes to PG&E:
"…so far I have done OK just listening to the sad tales of EMF poisoning – and telling them thank you for bringing it to our attention – and then not offering them any solution!!! I just wanted to have a resource in case!"
Brian Cherry, VP of Regulatory Relations at PG&E replies:
"Prozac might be a solution!"
Suggesting that people take pharmaceuticals to treat health problems caused by the company's meters is unspeakably arrogant, dangerous, and corrupt. The only thing that has consistently helped people suffering health effects from EMF has been the removal of smart meters and other nearby wireless transmitters.  And the utilities knew it. But to officially have smart meters removed, the CPUC under Peevey, required Californians to pay an upfront fee and monthly charge starting in May 2012.
Read the Full Story here.
See Also:
Published on March 12, 2015