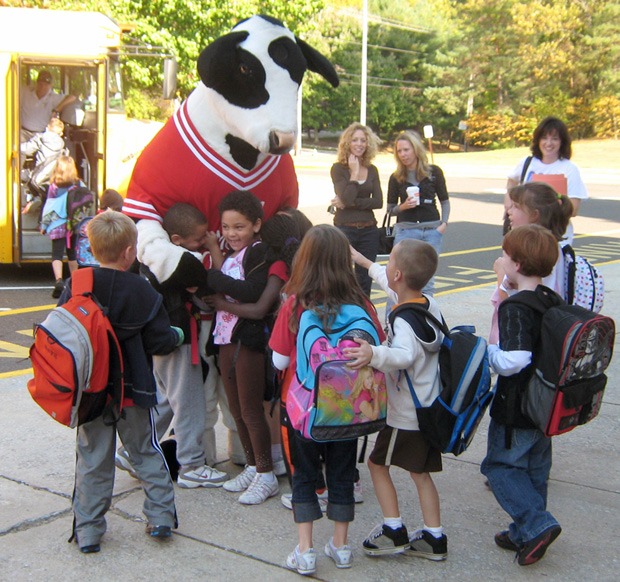 by Dani Stout
GreenMedinfo.com
Is Chick-fil-A food "better fast food?" Do the GMOs, trans fats, additives and preservatives in virtually all the products say otherwise? 
And how is it that this corporation is allowed to place its mascot squarely in the middle of our children's place of education? 
First, a note from (the GreenMedInfo.com) founder: 
"I was picking my daughter up at her public charter school this year (Florida), and I was disturbed to find a Chick-fil-A mascot waving to all the kids being picked up after school, clearly standing in a strategic and highly symbolic spot between us and our children. What in the world was going on in my school's administration's mind when they allowed such a grotesque display of pro-junk food propagandizing directly to our children?  I asked my colleague Dani to do an article on the inherently toxic ingredients in one of Chick-fil-A's products in the hopes that schools like mine will think twice before allowing the corrupting influence of corporations direct access to our children in this manner." ~  Sayer Ji, founder of GreenMedInfo.com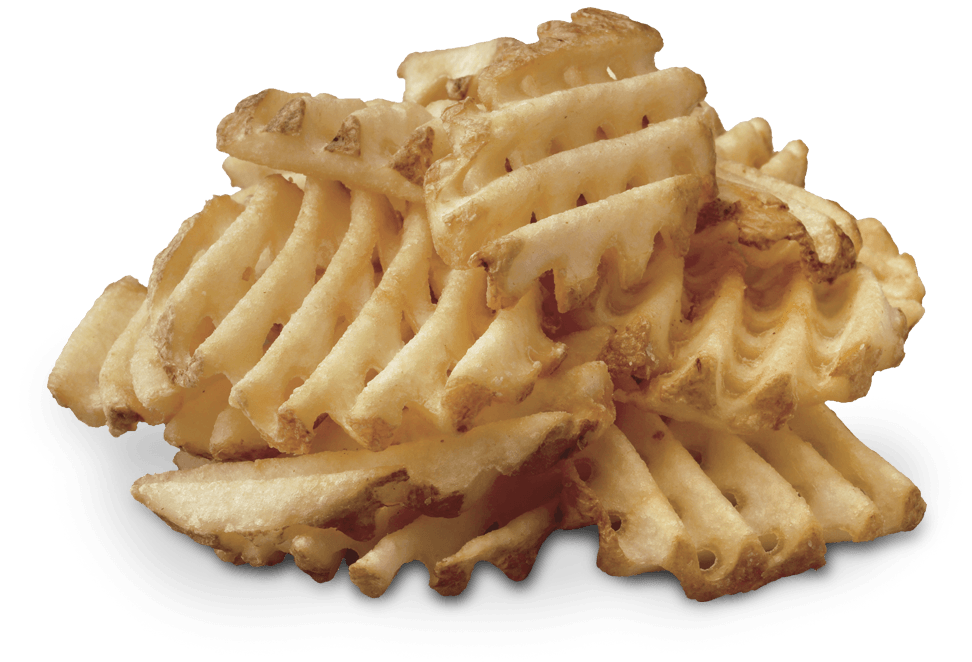 Chick-Fil-A Waffle Fries: Food or Toxic Junk?
On my Facebook page, I recently asked people if they ever ate at Chick-fil-A. Personally, I haven't and I wasn't sure what all the hype was about. It's fast food, after all. The responses shocked me. Majority of people commented saying that it was healthier fast food, food they could feel good about feeding their kids, food that is above par when compared to other fast food restaurants.
Except it isn't. Not even close.
While virtually all products sold at Chick-fil-A contain GMOs, trans fats, additives and preservatives, today we're going to explore the ingredients in the waffle fries.
The ingredient list reads as such:
Potatoes (vegetable oil [canola oil, palm oil], disodium dihydrogen pyrophosphate [to promote color retention], dextrose), fully refined high oleic canola oil (TBHQ and citric acid added to preserve freshness and Dimethylopolysiloxane added as an anti-foaming agent).
Canola Oil
Canola, otherwise known as rapeseed, is one of the highest genetically modified crops in the US, roughly 87%. Genetically modified crops have been linked to cancer, infertility and even autism.  But these aren't the only disconcerting issues with canola oil. To extract the oil from rapeseeds, it is heated and chemically extracted, usually with hexane, a neurotoxin.  Then the oil must be degummed, bleached and deodorized. Yummy, right?
All of this processing causes the unstable fats found in canola oil to become rancid and oxidized (not so great for heart health). This also basically eliminates the omega-3 fatty acids which makes canola oil extremely inflammatory.
Visit the Chick-fil-A Waffle Fries Ingredient Page
Disodium Dihydrogen Pryophosphate
In 2011, the FDA accused Alexa foods of misbranding their potato products by calling DDP a "natural ingredient." Even the usually chemical friendly agency described DDP as "a synthetic chemical preservative." One of the health concerns associated with phosphates like DDP is that they can bind up calcium and magnesium. Not exactly ideal for kids.
Dextrose
Detxrose is a processed sugar derived from corn that is most likely genetically modified. If that weren't bad enough, it's also cariogenic, meaning it has been linked to cavity formation. Just what parents need, another trip to the dentist!
TBHQ/Tertiary Butylhydroquinone
TBHQ is a preservative made from butane, a toxic gas. While there is a limit to how much TBHQ can be added to any particular food, it is not strictly enforced. Not to mention the fact that majority of processed foods including candy, chips, cookies, etc. often contain TBHQ. TBHQ has been found to be carcinogenic.
Dr. Feingold, an expert in the field of additives and their link to Attention Deficit Hyperactivity Disorder links TBHQ to ADHD and recommends eliminating it from the diet. 11% of children have been diagnosed with ADHD as of 2011; that's 6.4 million kids. The rate of diagnosis increases each year and is currently increasing at a rate of roughly 5% per year. And all the while kids are being fed food that directly influences ADHD.
Dimethylopolysiloxane
Dimethylopolysiloxane (try to pronounce that out loud!) is actually one of the main ingredients in Silly Putty! You know, that slimy stuff you probably played with as a kid. Now, it's also in your kid's waffle fries! Funny how that works, huh?
Dimethylopolysiloxane is a synthetic chemical preservative. Although the World Health Organization as well as the Food and Drug Administration consider it a safe ingredient, no major studies have been conducted proving its safety. In fact, the FDA allows Dimethylopolysiloxane to be preserved in formaldehyde, a known carcinogen.
Chick-fil-A is fast food through and through. It's not a healthier option and it's not safe for anyone, much less kids, to eat. The ingredients in the waffle fries alone have been linked to cavities, ADHD, even cancer. I know the common retort is that "once in a while never hurt anyone" but when people (kids especially) are bombarded with junk food everyday, once in a while is actually much more common than we think it is.
The best option is to cook for yourself and your family. Use wholesome, unprocessed and preferably organic ingredients. Cooking at home is not difficult with a bit of preparation and it is one of the most important things you can do for both you and your family's health!
So, How Does Chick-Fil-A Gain Direct Access To Our Children?
Chick-fil-A has a non-profit organization called, you guessed it, The Chick-fil-A Foundation. Ostensibly to help the disadvantaged, their mission statement is as follows:
The Chick-fil-A Foundation is the corporate foundation of Chick-fil-A, Inc. A not-for-profit organization, our purpose is to lead the company's commitment to support education in our local communities. Our work is focused on development and educating young people so they can build a positive legacy and become all they were created to be.
What does the foundation do? They state:
The Chick-fil-A Foundation is proud to partner with a number of local and national organizations through scholarships, donations and volunteer projects to increase awareness of and address deficiencies in the education of our youth. For more on the Foundation's current projects, visit www.chick-fil-afoundation.org.
And what are some of the educational programs they fund?
YOUTH & EDUCATION PROGRAMS

Youth and education are the pillars of our mission. Our work for young people includes:

Mentoring high school students
Bringing camps to financially disadvantaged neighborhoods
Providing weekend meals for students in need
Sponsoring college scholarships
As you can see, on the surface, everything looks humanitarian. They are trying to "mentor," "educate," and "feed" disadvantaged children, who otherwise, we can assume, will be hungry or won't have higher quality food at their disposal. They also provide their services for "fund-raising." See the sample poster below.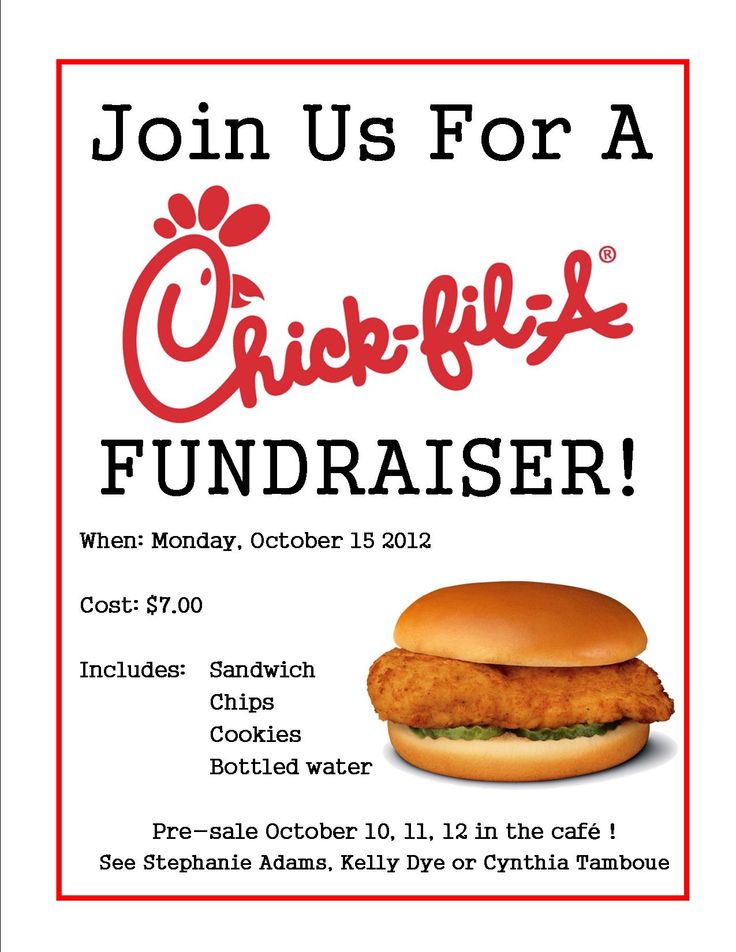 That said, the industry can write off these "educational" and "humanitarian" programs as good PR, and save quite a bit on taxes by maintaining a non-profit status, even though this is obviously the most effective marketing strategy and bang for their buck they can get, and has enabled them to gain direct entry to our schools. What could be creepier than to have their GMO-friendly mascot actually hug your children, without you even knowing about it? Apparently some schools either don't realize the glaring conflict of interest, nor the nefarious influence on children's health these corporations wield, or are simply beyond the point of caring any longer because their own lifestyle doesn't differentiate out Chick-fil-A as an "unhealthy" food choice. Regardless, the practice needs to stop. If you've witness a junk food mascot at your school, take a photo, and send it to us: info@greenmedinfo.com. Or, comment below to share your experiences.
Read the full article on GreenMedinfo.com
Published on November 12, 2015