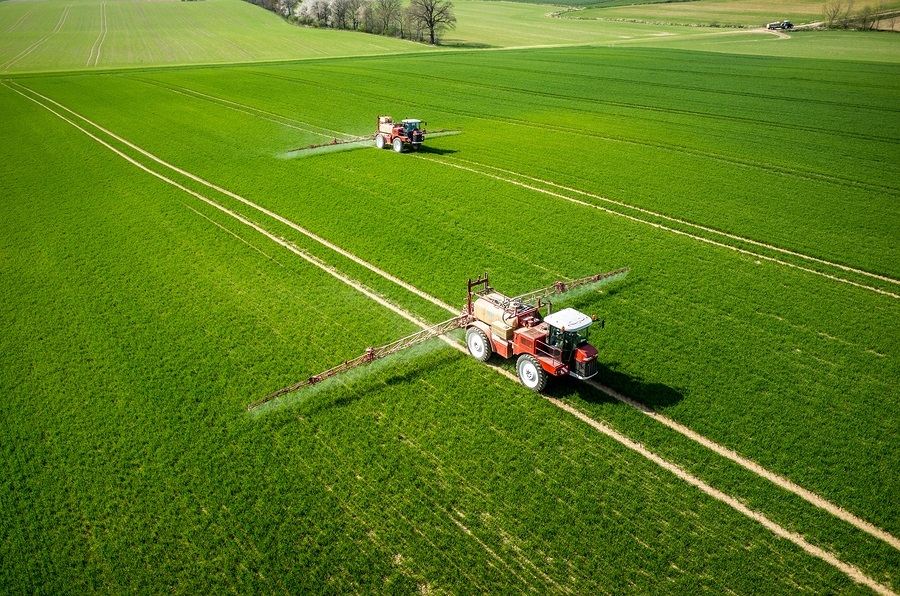 Glyphosate damages DNA, says World Health Organisation expert
Glyphosate is "definitely genotoxic", says Prof Chris Portier, a co-author of the report by the World Health Organisation's cancer agency, which classed glyphosate as a probable carcinogen
by GMWatch.org
Excerpts:
Prof Christopher Portier, one of the co-authors of the recent report by the World Health Organisation's International Agency for Research on Cancer (IARC), which determined that glyphosate is a probable carcinogen, said at a scientific briefing today,
"Glyphosate is definitely genotoxic. There is no doubt in my mind."
"Genotoxic" means it damages DNA. It is widely believed by regulators that for genotoxic chemicals that are also carcinogenic, as glyphosate appears to be, there is no safe level of exposure.
Prof Portier was speaking today at a scientific briefing in London organised by the Soil Association.
The Soil Association is calling for a UK ban on the use of glyphosate sprayed on UK wheat as a pre-harvest weedkiller and its use to kill the crop to ripen it faster. New figures analysed by the Soil Association from government data were released at a scientific briefing in London on 15 July 2015. This revealed that glyphosate use in UK farming has increased by 400% in the last 20 years and it's one of the three pesticides regularly found in routine testing of British bread – appearing in up to 30% of samples tested by the Defra committee on Pesticide Residues in Food (PRiF).
At the briefing, Dr Robin Mesnage of the Department of Medical and Molecular Genetics at Kings College in London presented data showing Roundup is 1,000 times more toxic than glyphosate alone. He said,
"Glyphosate is everywhere throughout our food chain – in our food and water. The lack of data on toxicity of glyphosate is not proof of safety and these herbicides cannot be considered safe without proper testing. We know Roundup, the commercial name of glyphosate-based herbicides, contains many other chemicals, which when mixed together are 1,000 times more toxic than glyphosate on its own."
Claire Robinson, an editor at GMWatch.org, said that the international response to the IARC finding had been dramatic:
"Some retailers in Switzerland and Germany have removed glyphosate products from their shelves; France has committed to stop selling them to consumers via self-service by 2018. German states are calling for an EU wide ban. The Danish Working Environment Authority has declared glyphosate a carcinogen. El Salvador and Sri Lanka have banned it (due not to the IARC report but other studies linking it with kidney disease) and the Colombia government has banned aerial spraying of the herbicide on coca crops."
Read the full article here.
We Lost the War on Cancer – Review of Alternative Cancer Therapies

eBook
Retail : $999
Now : $599
We have lost the war on cancer. At the beginning of the last century, one person in twenty would get cancer. In the 1940s it was one out of every sixteen people. In the 1970s it was one person out of ten. Today one person out of three gets cancer in the course of their life.
The cancer industry is probably the most prosperous business in the United States. In 2014, there will be an estimated 1,665,540 new cancer cases diagnosed and 585,720 cancer deaths in the US. $6 billion of tax-payer funds are cycled through various federal agencies for cancer research, such as the National Cancer Institute (NCI). The NCI states that the medical costs of cancer care are $125 billion, with a projected 39 percent increase to $173 billion by 2020.
The simple fact is that the cancer industry employs too many people and produces too much income to allow a cure to be found. All of the current research on cancer drugs is based on the premise that the cancer market will grow, not shrink.
John Thomas explains to us why the current cancer industry prospers while treating cancer, but cannot afford to cure it in Part I. In Part II, he surveys the various alternative cancer therapies that have been proven effective, but that are not approved by the FDA.
Read We Lost the War on Cancer – Review of Alternative Cancer Therapies on your mobile device!
Published on July 20, 2015