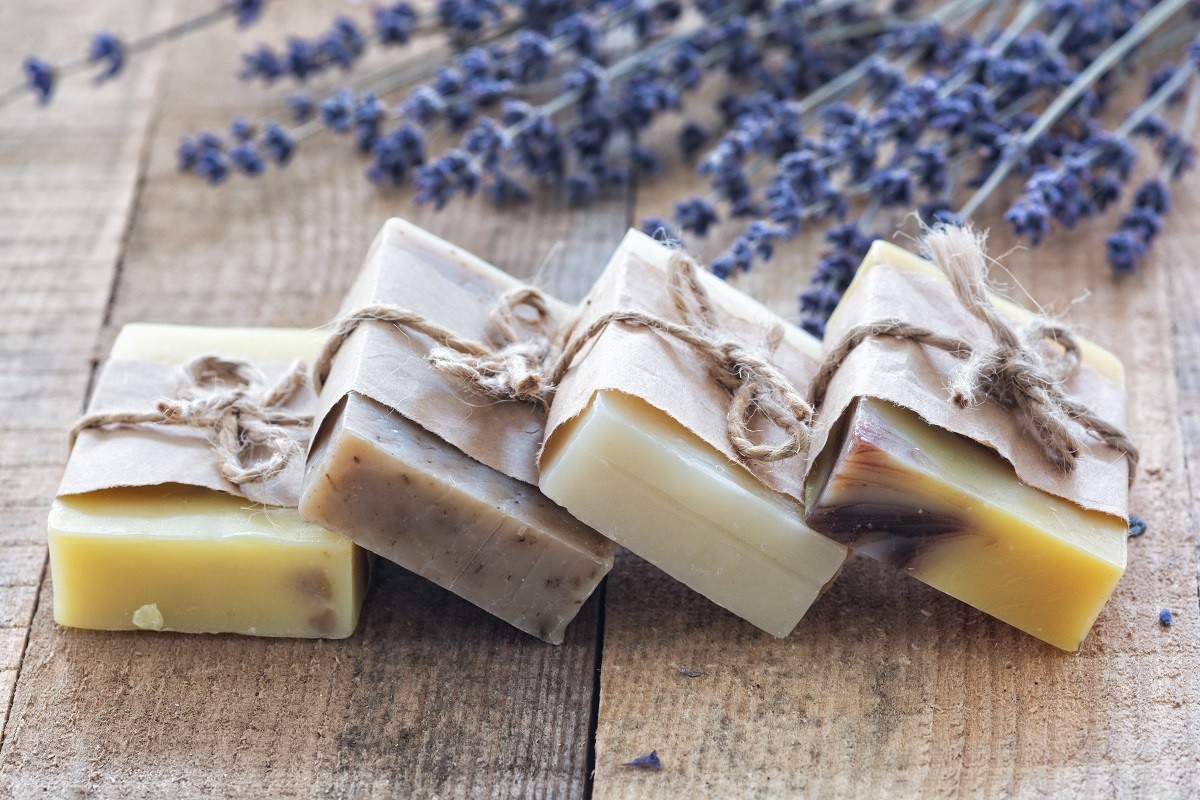 Lawmakers want FDA to crack down on soap makers
Excerpts:
People who are trying to do good for their families and the planet by living a simple life based on traditional skills are facing yet another assault. Artisanal soap makers say new regulations, proposed by Senator Dianne Feinstein (D-California) and Senator Susan Collins (R-Maine), will put them out of business.
The view of Sen. Feinstein and her corporate backers (listed below) is that the Personal Care Products Safety Act (Senate Bill S.1014) will make the world a safer place by scrutinizing "everything from shampoo and hair dye to deodorant and lotion." She says the Federal Food, Drug, and Cosmetic Act should be more progressive like laws in Europe rather than antiquated US regulations in effect since the 1930s.
If the industries that back this law are really so concerned about safety, why don't they voluntarily make healthy products, like the small time producers already do?
Feinstein does not propose to ban these dangerous ingredients from soaps and cosmetics, just regulate them with tests and warning labels, fees, and recall authority. She thinks some of these products, though harmful to health, magically become "safe when used by professionals in a salon or spa setting."
Companies and brands that support the bill:
Johnson & Johnson, brands include Neutrogena, Aveeno, Clean & Clear, Lubriderm, Johnson's baby products.
Procter & Gamble, including Pantene, Head & Shoulders, Clairol, Herbal Essences, Secret, Dolce & Gabbana, Gucci, Ivory, CoverGirl, Olay, Sebastian Professional, Vidal Sassoon.
Revlon, brands include Revlon, Almay, Mitchum
Esteee Lauder, brands include Esteee Lauder, Clinique, Origins, Tommy Hilfiger, MAC, La Mer, Bobbi Brown, Donna Karan, Aveda, Michael Kors.
Unilever, brands include Dove, Tresemme, Lever, St. Ives, Noxzema, Nexxus, Pond's, Suave, Sunsilk, Vaseline, Degree.
L'Oreeal, brands include L'Oreeal Paris, Lancome, Giorgio Armani, Yves Saint Laurent, Kiehl's, Essie, Garnier, Maybelline-New York, Vichy, La Roche-Posay, The Body Shop, Redken.
The Handmade Cosmetic Alliance posted this form on its website that can be used to reach out to elected representatives. 
Read the full article here.
Editor's note 5/2/2015
The author has removed the original post and given the following explanation:
In the heat of the moment of trying to get the info out, I stupidly grabbed a generic-looking picture of soap off the Web to illustrate the post, figuring if it was copyright protected, the owner would contact me. She did and asked me to take the article down. I thought about changing the picture, but the old versions would still be floating around. I asked if she would let me try to correct my mistake by adding her website to the photo for credit. I also offered to pay her what money I had in my Paypal account, but she was mad that I stole her picture and insisted I take the article down, which I did.

I suggest anybody interested in following this topic connect with the Handmade Cosmetic Alliance, who have apparently been working diligently on the issue. By the way, the response floored me, as the post reach showed more than 100,000 when I took it down. I really wish I had followed correct protocol and asked for permission, and added the photographer's website, since she makes soap, and it would have been great promo for her business! Ordinarily things I post don't gain much traction. It was fun to watch it go viral. Too bad I didn't do it right. Lesson learned. A lesson I already knew because I work with images and had one of mine heisted once. Anyway, I'm glad the word is out about this proposed regulation and people are paying attention to it now.
Published on April 29, 2015