by RT.com
Russia will not import GMO products, the country's Prime Minister Dmitry Medvedev said, adding that the nation has enough space and resources to produce organic food.
Moscow has no reason to encourage the production of genetically modified products or import them into the country, Medvedev told a congress of deputies from rural settlements on Saturday.
"If the Americans like to eat GMO products, let them eat it then. We don't need to do that; we have enough space and opportunities to produce organic food," he said.
The prime minister said he ordered widespread monitoring of the agricultural sector. He added that despite rather strict restrictions, a certain amount of GMO products and seeds have made it to the Russian market.
Earlier, agriculture minister Nikolay Fyodorov also stated that Russia should remain free of genetically modified products.
Read the Full Story Here.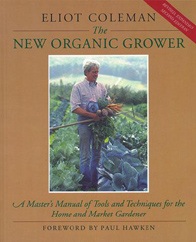 Free Shipping Available for this book on sustainable gardening!
Published on April 17, 2014