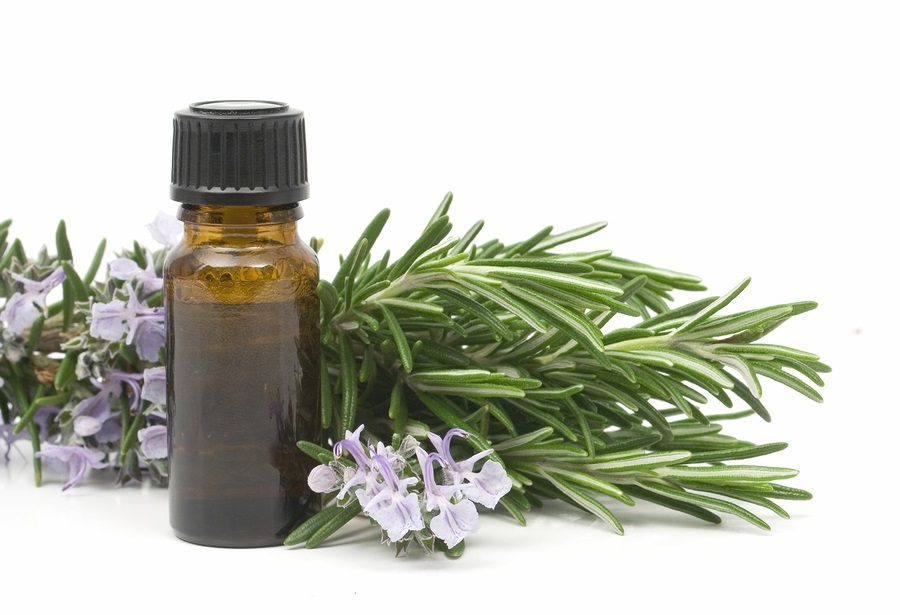 by Case Adams
R.E.A.L. Natural
Studies over the past few years have shown that Rosmarinus officinalis – the common herb Rosemary and its essential oil – can boost memory and may help prevent Alzheimer's disease.
The new study, from Miami Children's Hospital's Research Institute, studied extracts of Rosemary and Bacopa separately and together using human brain and nerve cells.
They found that each extract inhibited the phosphorylation of tau tangles – which has been linked with Alzheimer's progression. But the combination of the two produced an even greater inhibitory effect.
This took place by halting the production of amyloid protein which precedes the tau tangle formations.
The researchers stated:
"These results suggest that the extract of Bacopa monnieri + rosemary antioxidant is more neuroprotective than Bacopa monnieri or rosemary antioxidant extract."
The ability of Bacopa – called Brahmi in Ayurvda – to prevent Alzheimer's and Alzheimer's progression – was reported in this article.
Rosemary found to improve cognition in other studies
In a study from Maryland's Tai Sophia Institute, researchers gave 28 elderly adults with an average age of 75 years old either a placebo powder or a rosemary leaf powder of different doses spread with weekly wash-out periods in between.
The subjects were tested using the Cognitive Drug Research computerized assessment system. The doses ranged from 750 milligrams to 6,000 milligrams.
The researchers found that the lowest doses produced a significant improvement in cognitive scores, while the higher doses actually had an impairing effect upon the subjects.
In a study from Japan's Tottori University medical school, researchers tested 28 elderly people including 17 Alzheimer's disease patients using aromatherapy.
During a 28 day period preceded and followed by two wash-out period of 28 days, the researchers gave the subjects aromatherapy using rosemary and lemon essential oils in the morning and lavender and orange essential oils in the evening.
The study found a significant increase in cognition scores in the Touch Panel-type Dementia Assessment Scale (TDAS) test. The researchers concluded:
"In conclusion, we found aromatherapy an efficacious non-pharmacological therapy for dementia. Aromatherapy may have some potential for improving cognitive function, especially in AD patients."
Psychology researchers from the UK's Lancaster University studied rosemary aromatherapy in a series of experiments that tested environmental context-dependent memory (ECDM). The research found that rosemary provided a "striking ECDM effect."
Furthermore, researchers from the Human Cognitive Neuroscience Unit at the UK's University of Northumbria studied 144 healthy volunteers who were divided into three groups. One was given aromatherapy with lavender essential oil. The other was given aromatherapy with rosemary essential oil. The last group was given no aromatherapy.
The researchers conducted Cognitive Drug Research (CDR) testing found that the lavender oil depressed working memory and reaction times. This included memory and attention tasking.
The research found rosemary aromatherapy significantly boosted memory and cognition. The researchers stated that the rosemary aromatherapy:
"…produced a significant enhancement of performance for overall quality of memory and secondary memory factors, but also produced an impairment of speed of memory compared to controls."
Comment
These studies illustrate that consuming fresh or powdered rosemary at culinary doses can help boost memory – the Tai Sophia Institute study finding that 750 milligram doses had the most therapeutic effect, but not higher. The higher doses had the opposite effect.
Even more promising is the use of rosemary essential oil as aromatherapy, which can boost memory function almost immediately.
Read the Full Article here.
REFERENCES:
Ramachandran C, Quirin KW, Escalon E, Melnick SJ. Improved neuroprotective effects by combining Bacopa monnieri and Rosmarinus officinalis supercritical CO2 extracts. J Evid Based Complementary Altern Med. 2014 Apr;19(2):119-27. doi: 10.1177/2156587214524577.
Pengelly A, Snow J, Mills SY, Scholey A, Wesnes K, Butler LR. Short-term study on the effects of rosemary on cognitive function in an elderly population. J Med Food. 2012 Jan;15(1):10-7. doi: 10.1089/jmf.2011.0005.
Jimbo D, Kimura Y, Taniguchi M, Inoue M, Urakami K. Effect of aromatherapy on patients with Alzheimer's disease. Psychogeriatrics. 2009 Dec;9(4):173-9. doi: 10.1111/j.1479-8301.2009.00299.x.
Ball LJ, Shoker J, Miles JN. Odour-based context reinstatement effects with indirect measures of memory: the curious case of rosemary. Br J Psychol. 2010 Nov;101(Pt 4):655-78. doi: 10.1348/000712609X479663.
Moss M, Cook J, Wesnes K, Duckett P. Aromas of rosemary and lavender essential oils differentially affect cognition and mood in healthy adults. Int J Neurosci. 2003 Jan;113(1):15-38.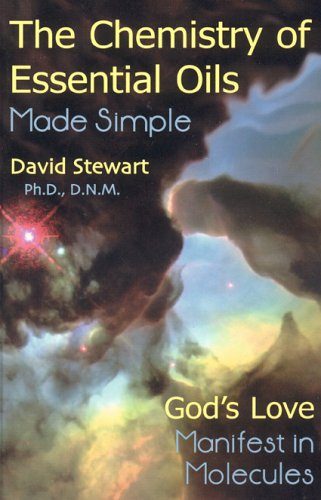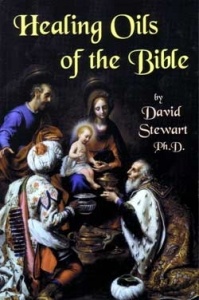 Virgin Coconut Oil and Alzheimer's Disease


A Holistic Guide to Geriatric Care – eBook
In this book we look at the problems and causes of Alzheimer's as they are related to an epidemic of prescription drugs being marketed to seniors, and we look at the strong evidence for dietary intervention, starting with coconut oil.
We bring you the stories of 10 different families who saw Alzheimer's lessened or reversed by adding coconut oil to their diet, which is representative of thousands of others who are experiencing similar results. We offer guidelines on usage and types of coconut oil to consider, as well as other non-drug tips for holistic geriatric care.
Our target audience is the millions of caregivers out there loving caring for our senior population who will find it difficult to get this information from their doctors or medical professionals not trained in these areas.
$2.99
Published on May 17, 2014