by Sarah Shilhavy
Health Impact News
Getting more coconut oil into your regular meals and drinks can be a bit challenging to those new to the product, but it's actually a lot easier than you'd think. Coconut oil can be used not only in cooking, baking, and frying, but in drinks both hot and cold. The main problems of the oil clumping into irritating little balls (although some people actually like them!) when added to anything cold, as well as floating around on top of hot drinks, are easily dealt with.
For cold drinks, coconut oil will blend best into something thick like a smoothie or shake. Simply melt down the desired amount of coconut oil needed and pour it into your drink as it is blending in an electric blender, as the tutorial below shows. You'll also get a delicious recipe if you watch this video:
This method will also work to a certain degree with thinner cold drinks like iced tea or coffee. However, as you probably know, water and oil do not mix, so what you'll get instead of rather large clumps or total emulsion is a coconut "froth" on top of your drink. Not bad.
For hot drinks, your best friend is going to be a spoon or whisk. Like the cold drinks, you won't get your drink completely mixed with coconut oil if it does not have a lot of thicker texture, but you can help it along a bit. If you like to add flavor to your teas, mixing coconut oil up with honey beforehand will help the initial oil-quickly-rising-to-the-top issue, but otherwise if that really bothers you, just use a spoon or mini-whisk to periodically mix it back in. If you're having something like hot chocolate, mix the oil with the dry ingredients first and you'll have very little issues afterwards.
Ready to get more coconut oil into your daily life? Try one of the healthy, easy, delicious recipes down below (also pictured above) to get started!
Avocado Shake
Avocado, coconut oil, and vanilla make this drink as rich and creamy as a milkshake. Try it with coconut milk (learn how easy it is to make your own here)!
Servings: 2
Preparation Time: 5 minutes
1 avocado
1 1/2 cups milk
1-2 tablespoons raw honey
1/2 teaspoon vanilla extract
5 ice cubes, or as needed
1-4 tablespoons coconut oil, melted
Remove pit and scoop avocado flesh out into a blender. Add remaining ingredients except for coconut oil and begin blending while pouring coconut oil in a steady stream.
Lemon Green Tea with Coconut Oil
High-quality green tea all on its own is already a powerful superfood, but lightly sweetened with raw honey and flavored with coconut oil and fresh lemon juice makes it even better for you.
Servings: 1
Preparation Time: 3 minutes
1 teaspoon raw honey (optional)
1-3 teaspoons coconut oil
1/2 fresh lemon
1 serving green tea, bagged or loose
Water heated to 175 degrees ºF (below boiling)
Mix the honey and coconut oil together in a mug until well mixed. Add tea, water, and lemon juice and steep for 2 minutes or until desired strength is reached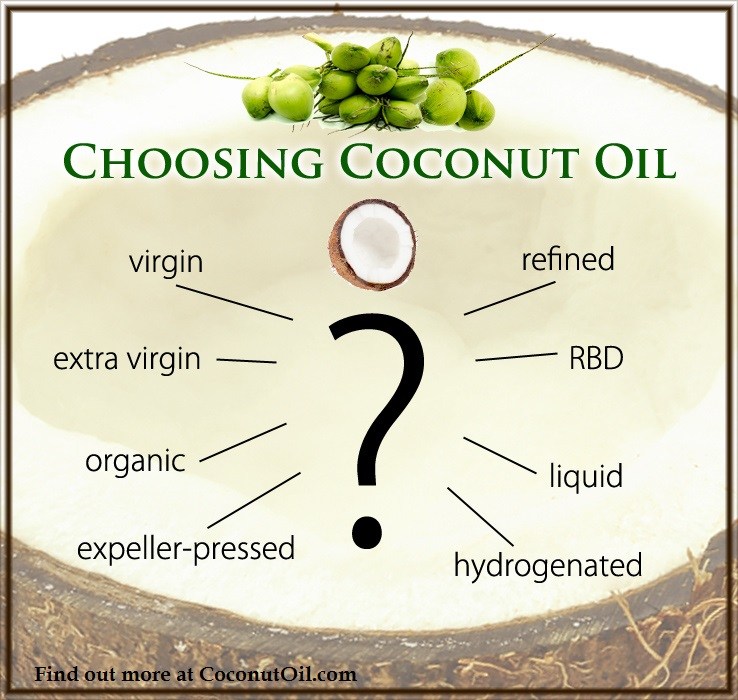 Published on June 25, 2014