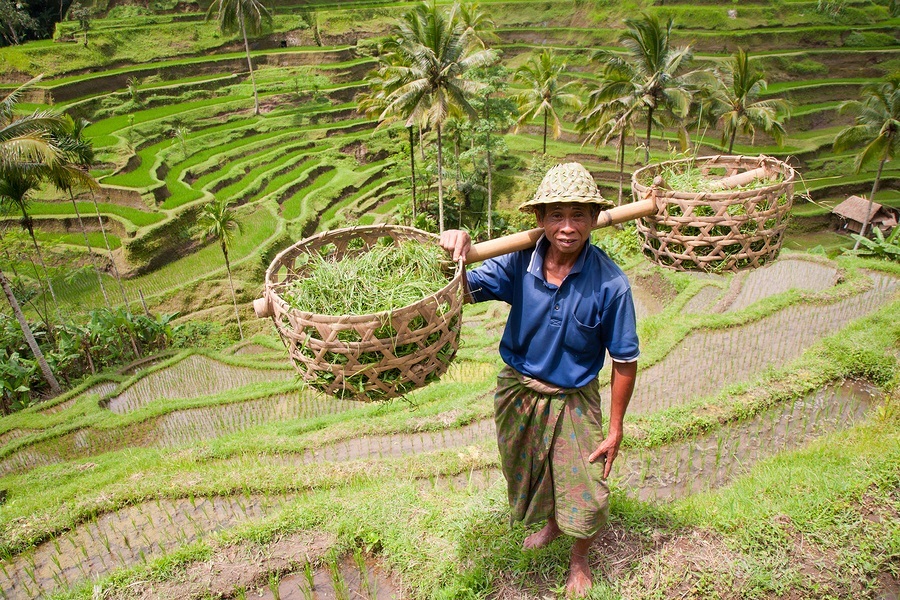 Health Impact News Editor Comments
GM Golden Rice was developed at the International Rice Research Institute (IRRI) in the Philippines with the hope that it could provide more vitamin A through beta carotene. The project was a huge disaster, however, and basically shelved for years. But then Bill Gates came along, the college-drop-out-turned-billionaire who started Microsoft Corp., looking for something to spend his billions of dollars to promote. All of a sudden, with big money providing jobs to pursue a failed project, GM Golden Rice had new life.
There's just one problem: the Asian farmers don't want it. Philippine farmers have called for a halt to field trials after very poor results, large debts, and a concern for their native rice seeds.
Philippines: farmers call to stop 'Golden Rice' trials
Farmers in the Bicol region of the Philippines have gathered to renew their fight against field trials of Golden Rice and halt moves towards its commercialization. But with last year's 'advanced' Golden Rice trials showing low yields, the prospect of a GR release is fast receding.
by Oliver Tickell
The Ecologist
Excerpts:
A year after the uprooting of Golden Rice, more than a hundred farmers, scientists, consumers and basic sectors are calling for the immediate halt of the planned field tests and commercialization of Golden Rice (GR) in the Philippines.
GR they say, will only pose more problems rather than solving the problem on hunger and malnutrition.
The group also called for respect for farmers' rights to land, seeds and technology and pushed for sustainable approaches to attaining food sufficiency and genuine rural development.
Mr Bert Autor, spokesperson of SIKWAL-GMO (Bicol Initiative Against Golden Rice) and member of the Kilusang Magbubukid ng Bikol (KMB) said that they do not want Golden Rice as it will pave the way towards more GMOs and tie more farmers to indebtedness.
We must protect our precious rice seed!
"More small farmers are into greater debt because of high costs of production and dependency on modern seeds and other production inputs", said Autor.
"In a hectare, the average gross income of farmers in the Bicol River Basin is about P36,000. However, the cost of production reaches about P29,700 for the irrigation fee, fertilizer, pesticides and machineries, labor, seeds, land rent, etc.
"Now they are introducing this Golden Rice to us. We believe that this is again a ploy to further control our seeds and extract profit from farmers. We do not want Golden Rice in Bicol!"
In August 2013 more than 400 farmers and campaigners marched to the office of the Department of Agriculture's Regional Office in Pili, Camarines Sur and uprooted the genetically modified Golden Rice.
According to the farmers, the direct action is justifiable to prevent contamination of their precious traditional and farmer-bred varieties, and protect the health of the people and the environment.
Are the wheels falling off the Golden Rice project?
Golden Rice is a genetically modified rice artificially inserted with genes from a bacteria and corn to produce beta carotene, a precursor of Vitamin A.
Golden Rice is owned by agrochemical giant Syngenta. IRRI and local partner Philrice are doing the field testing and plans to feed test it to target communities in the country.
This year, IRRI confessed that the yields of the Golden Rice variety grown in the field trials, GR2-R proved to be poor: "While the target level of beta-carotene in the grain was attained, average yield was unfortunately lower than that from comparable local varieties already preferred by farmers."
Philrice, the local partner of IRRI in the Golden Rice project has also said that this development has set back the plan to commercialize Golden Rice for another two to three years.
Recently, news about the possible retraction of the paper on the Golden Rice feeding trials  among Chinese children are being discussed because of ethical lapses in the study. If retracted, this will leave Golden Rice proponents without a strong and factual basis of safety studies that can justify its commercialization.
Read the Full Article Here.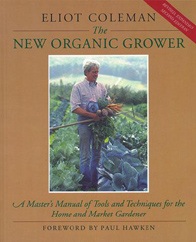 Free Shipping Available for this book on sustainable gardening!
Published on September 16, 2014