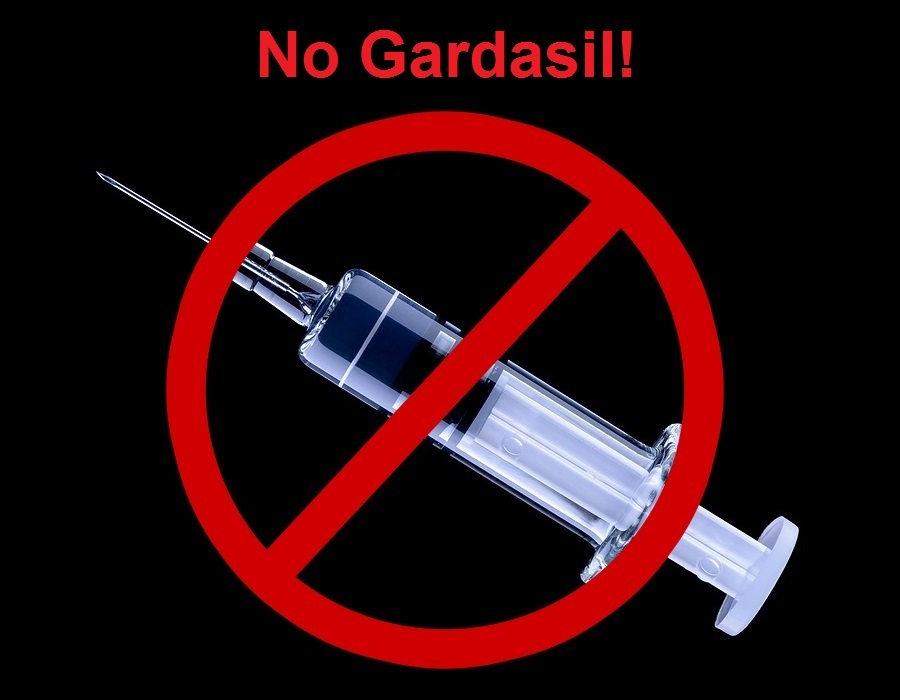 Health Impact News Editor Comments
France is quickly becoming the leading nation around the world that is waking up to the reality that the HPV vaccine, Gardasil, is a dangerous product that never should have been allowed into the market. Dr. Bernard Dalbergue, a former pharmaceutical industry physician with Gardasil manufacturer Merck in France, recently stated that Gardasil will become the greatest medical scandal of all time.
Norma Erickson of SaneVax, the leading news website documenting the dangers of Gardasil, recently announced that independent laboratories in France have confirmed that Gardasil contains toxic DNA fragments connected to over 79 serious diseases.
The Gardasil manufacturer Merck cannot be sued in the United States for harm caused by faulty vaccines, since the U.S. Congress granted pharmaceutical companies total legal immunity from vaccines in the marketplace in 1986 and the U.S. Supreme Court upheld that law in 2011.
In France, however, there are multiple lawsuits currently in place over injuries caused by the Gardasil vaccine.
Gardasil Contaminant Confirmed by Independent Lab
By Norma Erickson
SaneVax, Inc.
In September 2011, SaneVax Inc. informed the FDA that despite all Merck's statements claiming Gardasil contained 'no viral DNA,' Dr. Sin Hang Lee had discovered there were indeed fragments of HPV-11, HPV-16 and HPV-18 L1 DNA firmly attached to Merck's proprietary aluminum adjuvant in 100% of the samples his laboratory tested.
The FDA was quick to confirm that Gardasil did indeed contain residual HPV L1 DNA fragments, but that these fragments 'posed no health risk.'
By 2012, Dr. Lee had discovered that these HPV DNA fragments were not only bound to Merck's proprietary aluminum adjuvant, but they had also adopted a non-B conformation, thereby creating a novel (new) chemical compound of unknown toxicity.
Non-B DNA conformations are known to be associated with genetic mutations connected to over 70 serious diseases in human beings including polycystic kidney disease, adrenoleukodystrophy, follicular lymphomas, and spermatogenic failure, just to name a few.
Instead of investigating any potential problems which could be caused by injections of this new chemical compound, HPV vaccine proponents and government health officials chose to try and minimize the impact Dr. Lee's discovery might make on HPV vaccination programs around the globe. Rather than conducting legitimate studies to determine the extent of potential risks, they chose to attack the messenger.
Helen Petousis-Harris PhD, the Director of Immunisation Research and Vaccinology Immunisation Advisory Centre at The University of Auckland, provided a prime example of these tactics in a presentation she gave at a public hearing on HPV vaccine safety in February 2014.
Following are two of the 'concerns' regarding Dr. Lee's research she mentioned during this presentation:
The tests used were over sensitive, increasing the risk of amplifying irrelevant (junk) DNA
No one else has replicated his findings
Both of these 'concerns' were put to rest via data presented by Laurent Bélec at the 9th International Congress on Autoimmunity on March 26-30, 2014 in Nice, France.

CONFIRMATION OF THE CREATION OF A NOVEL MOLECULE IN GARDASIL

Confirmatory detection of human papillomavirus (HPV) L1 gene DNA sequences in the quadrivalent HPV vaccine Gardasil® based on virus-like particles production by recombinant expression of major capsid antigen L1 in yeast

Hélène Péré, Claire Fayard, Laurent Bélec
Assistance Publique – Hôpitaux de Paris, Laboratoire de Virologie, Hôpital Européen Georges Pompidou, Paris, and Faculté de Médecine Paris Descartes, Université Paris Descartes (Paris V), Sorbonne Paris Cité, Paris, France

Human papillomavirus (HPV) infection causes cervical cancer, a significant portion of anal, genital and oropharyngeal cancers, genital warts and recurrent respiratory papillomatosis. In June 2006, a prophylactic HPV vaccine (Gardasil®; Merck, NJ, USA) was licensed in the USA, with subsequent approval granted in the European Union. Gardasil® is a quadrivalent HPV protein-based vaccine containing genotype-specific L1 capsid proteins of HPV-16, HPV-18, HPV-6 and HPV-11 in the form of virus-like particles as the active ingredient, which are produced by a DNA recombinant technology in yeast. Recently Lee SH showed that Gardasil® contained fragments of HPV-11 or HPV-18 DNA, evidenced by nested PCR, of unknown significance [J Inorg Biochem. 2012 Dec;117:85-92]. We herein looked by optimized single PCR in different batches of Gardasil® from France for HPV L1 DNA using MY09/MY11 degenerate and nondegenerate primers, for HPV E2 and E6 DNA genes, and for contaminating Saccharomyces cerevisiae DNA. All amplified amplicons were sequenced and resulting FASTA sequences were analyzed by Genotyping software from NCBI. In-house quantitative single PCR using as external calibrator serial dilutions of HPV-16 DNA extracted from CaSki cell line allowed estimating the load of residual HPV DNA fragments in vaccine ampoules. Preliminary data showed the presence of contaminating HPV L1 DNA in all tested different batches of Gardasil® vaccine from France. Our observations confirm independently and extend the previous observations by Lee SH, without using conflicting nested PCR detection possibly subjected to contamination. Persistence in muscle tissue of residual HPV DNA fragments is uncertain after intramuscular injection, and requires further investigation for vaccination safety.

Co-authors

L. Belec1, H. Péré1, C. Fayard1.

1Microbiologie, Université Paris Descartes, Paris, France.
Not only has another independent laboratory confirmed the findings of Dr. Lee in every Gardasil sample tested from France, this lab used a different and less 'sensitive' methodology to arrive at the same conclusion regarding Gardasil recombinant (genetically engineered) HPV DNA fragment  contamination.
It is interesting to note – both Dr. Lee and Prof. Bélec simply indicated the need for further investigation for vaccine safety.
The SaneVax team completely agrees – further investigation is necessary for vaccination safety.
Helen Petousis-Harris couldn't have said it better when she quoted Carl Sagan at the end of her presentation.
Extraordinary claims require extraordinary evidence.
Marketing HPV vaccines as cancer preventatives is one of these extraordinary claims requiring extraordinary evidence.
Medical consumers deserved that evidence prior to the institution of mass HPV vaccination programs.
No concerning safety patterns for HPV4 during pregnancy
By Healio Infectious Disease News
BETHESDA, Md. — CDC researchers did not find any "new or unexpected patterns" in maternal or fetal outcomes after exposure to the quadrivalent HPV vaccine during pregnancy, according to data presented at the 2014 Annual Conference on Vaccine Research.
The HPV vaccine is not recommended for use in pregnant women by the Advisory Committee on Immunization Practices. However, the findings were consistent with other reports, including an analysis of 6 years of pregnancy registry data that showed no adverse signals related to the quadrivalent HPV vaccine (HPV4; Gardasil, Merck). A pregnancy registry established by Merck also suggests that rates of pregnancy outcomes after vaccination were comparable to background rates.
Pedro Moro, MD, MPH, of the CDC's Immunization Safety Office, and colleagues assessed the safety of HPV4 in pregnant women and their infants using data from the Vaccine Adverse Event Reporting System (VAERS), a national postmarketing vaccine safety surveillance program co-sponsored by the FDA and CDC. The researchers examined reports of adverse events in pregnant women vaccinated with HPV4 during pregnancy between 2005 and 2012. A report was classified as "serious" if it resulted in death, hospitalization, prolongation of hospitalization or permanent disability. Serious reports were verified by medical officers, and physicians with expertise in birth defects were consulted on infant health outcomes. A primary diagnosis was assigned to each report.
Moro said an important limitation to the study is that there is no search field in VAERS for the phrase "pregnancy," making it difficult to search for reports about adverse events in pregnant women after vaccination against HPV.
The researchers identified 1,261 reports of adverse events in the national database, 8% of which were classified as serious. About 72% of reports came from the manufacturer's pregnancy registry. Most pregnant women for whom data were reported to VAERS received HPV4 during their first trimester (91%). There were no maternal deaths reported.
The most common pregnancy-specific adverse event reported was spontaneous abortion, which was reported in 195 women (15.5%), followed by elective termination of pregnancy (9%) and premature delivery (7.9%). There were 385 neonatal or infant outcomes reported (31%), with 53 major birth defects and five fatalities. The most common birth defects reported after HPV vaccination were ankyloglossia (n=6) and talipes equinovarus, or club foot (n=5).
"Overall, there are no safety patterns of concern," Moro said during a presentation.
For more information:
Goss MA. Obstet Gynecol. 2014;doi:10.1097/01.AOG.0000447430.00051.ba.
Moro P. Abstract #S26. Presented at: Annual Conference on Vaccine Research; April 28-30, 2014; Bethesda, Md.
Disclosure: Moro reports no relevant financial disclosures.
Vaccine Epidemic
by Louise Kuo Habakus and Mary Holland J.D.
FREE Shipping Available!
Published on May 12, 2014