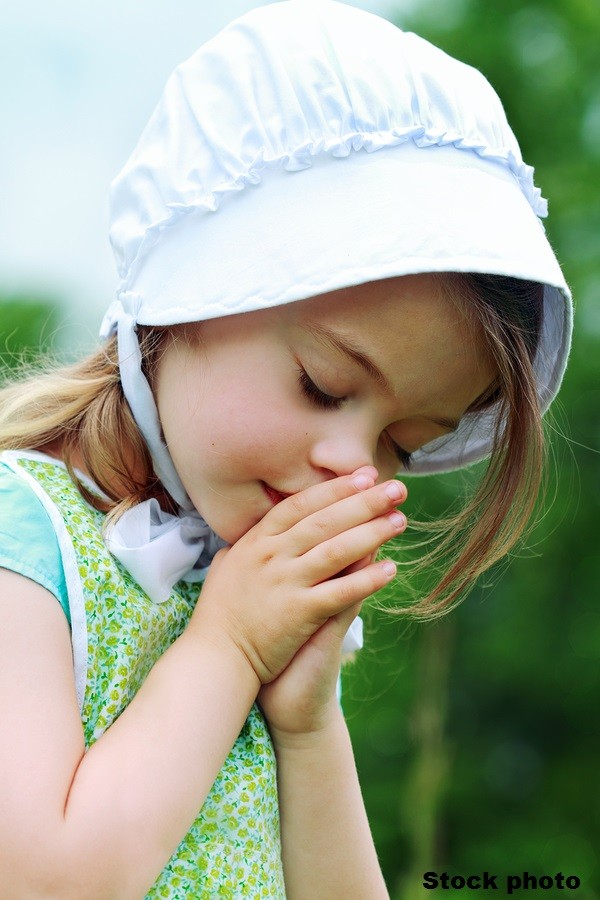 Health Impact News Editor Comments
Earlier this month, we published the story of 10-year old Sarah Hershberger, an Amish girl in Ohio, and how her parents took her off of toxic chemo therapy. The courts in Ohio overturned a previous judge's ruling on her case and awarded custody of the girl to the hospital's attorney, who is also a nurse. The hospital was claiming that Sarah's life was in danger if she did not continue with the chemo therapy, but her parents were claiming that Sarah was doing better, and that the chemo therapy was actually killing her. Read the original story here: 10 Year Old Amish Girl Taken Away from Parents for Refusing Chemotherapy by Ohio Hospital
Now, David Michael of The Journal of Natural Food and Health is reporting that the Amish girl was part of an experiment of new drugs, and that the hospital's motivation for getting custody of the girl and having her continue her therapy was because the hospital stood to lose substantial funding for ending the drug trial too soon. When you consider the potential billions of dollars a pharmaceutical company can potentially make from a new cancer drug, it is easy to understand the hospital's motivation to try and get custody of this child and have her continue the treatment, whether she needed it or not.
Michael has interviewed the parents, who reportedly left the country with their daughter shortly before the court decision in early October, and where their daughter received alternative cancer treatment which is approved in Europe and other places, but banned in the U.S. As a result, their daughter Sarah has now been declared "cancer-free," verified through laboratory tests. I have been in contact with one of the family members as well, who has confirmed that the information Michael is reporting is "100% accurate." Akron Children's Hospital has testified in court that Sarah would have died without chemo therapy, but now she has been given a clean bill of health outside the U.S.
The Hershbergers would now like to return to the U.S. and be rejoined with their other 6 children, but they believe there is a warrant out for their arrest and that they will lose their daughter. They are raising funds to mount a legal challenge.
As we reported earlier this month, cancer treatment is a huge business in the United States, and only FDA approved drugs are allowed to be used in cancer treatment. If you defy them and choose alternative treatments not approved by the government, they have the authority to take your children away from you, and this is happening throughout America.
Dr. Burzynski in Texas fought one of the longest battles in U.S. history against the FDA for his alternative cancer treatment. Here is an opening scene from the documentary film regarding his alternative cancer treatment, and how one family lost their daughter to chemotherapy before they could benefit from Dr. Burzynski's treatment which could have saved her life:
Amish Girl Being Forced into Experimental Chemotherapy Taken Out of US and Recovers with Natural Treatment
By David Michael
Journal of Natural Food and Health
Excerpts:
Sarah Hershberger, a 10-year old Ohio Amish girl with leukemia (now recovered), is being forced into a two-year unproven experimental chemotherapy study by Akron Children's Hospital (ACH).
It was just learned that the parents, Andy and Anna Hershberger, took their significantly recovered daughter out of the United States before the court ruled that a hospital-affiliated, attorney-nurse, Maria Schimer, was made the medical guardian to make sure Sarah will get her treatments.
Schimer is General Counsel (chief legal advisor) for Northeast Ohio Medical University (NEOMED), a close affiliate and business partner of the hospital.
According to Andy, Ms. Schimer has never met Sarah or him and his wife and they were never told their child was being used in a research study—among other things.
The parents reported this week that their child is fully recovered through natural treatments.  Sarah is completely recovered, as of October 23, according to Andy. The (Ohio) hospital told them and the news media that Sarah would die in a few months without the (chemotherapy) treatment they recommend. Three doctors that have treated her with a natural, biochemical protocol using nutrition, supplements and plant extracts have declared Sarah cancer free based on cat scans and blood tests—confirmed three times.
Of the 100s of stories and broadcasts, the local and national media failed to investigate the story behind the story—the side of parents Andy and Anna Hershberger and the grandfather, Isaac Keim, a bishop in the Amish church. Andy told us "after the news media took only a part of my statements and twisted them, I wasn't going to talk anymore." He and his family were happy and thankful that the Journal took the time to hear their side—never told before.
The Hershberger family says they never were told the chemotherapy was part of a research project using experimental chemicals. They said Sarah's confidential medical information was given to the news media violating federal privacy laws.  After a significant improvement in killing the cancer, they saw that the chemo was starting to kill Sarah and decided to stop the treatment and employ a better option to stop the cancer altogether. This is when the hospital took legal action to keep Sarah in the treatment study.
During the four-month ordeal, besides the anguish and financial losses Andy suffered a serious traumatic stress condition disabling him for three weeks. Family and friends helped with the kids and the vegetable harvest and sales at their produce stand and the nearby auction. Now the Hershbergers want to return to the United States, come home to their six other children in Medina County Ohio and put their lives back together after what they describe as gross mistreatment by the hospital. They want to come home without the fear of arrest for contempt of court. Andy told us "he will not comply with the court order."
The hospital told the family and the news media Sarah would die in a few months without their treatments. Isaac Keim, the Amish bishop, said Akron General Hospital told him the same thing a year ago when he had cancer. He refused chemotherapy and took a more natural approach and he feels just fine. He knows other Amish people still living healthy several years after they were told they would be dead in a few months if they did not accept the cancer treatments being recommended.
ACH will lose as much as $1,000,000 or more by not treating Sarah the full 110 weeks in this study, according to our sources close to the case.  For this investigative report, the Journal had to delve a little deeper into ACH and NEOMED concerning the business of cancer treatment and research. National Cancer Institute (NCI) lists 39 different and ongoing cancer trials at ACH each with a number children. ACH has revenues of $700,000,000 per year, 60% of which are Medicaid billings and other government agencies, according to their annual report. They are currently building a bond-funded $250,000,000 expansion for additional rooms and treatment facilities.
The ACH doctor over Sarah's case practices part-time at ACH and four other Ohio hospitals. He is the Professor of Pediatrics at NEOMED.
At issue in this case is whether parents have the sole authority for medical decisions about their children and the power of corporations like ACH forcing unproven experimental treatments. In Ohio, the law allows a court-ordered limited medical guardianship "when it is the best interests of the child." This is the principle on which ACH attorneys based their appeal. This brings up many important questions:
How is it that a hospital whose primary interests are the profits from expensive procedures be an objective opinion or argument on what is in the "best interests" of the girl?
How is it the court would give medical decisions over to a hospital affiliate business partner?
What does the court decision mean for any person bringing a family member into a hospital who does not agree with the treatment decided on by their panels of experts? Do they risk legal actions for having a different opinion even if based on another medical opinion? Do they risk losing custody of their child?
It is most likely that legal proceedings will continue in reversing the second appellate court's decision based on constitutional grounds. Last week, the Journal was told that a powerful legal association specializing in constitutional law and individual rights may getting ready to defend the Hershbergers and reverse the decision.
Now that Sarah has recovered, the Hershbergers want to return to the United States. Give generously to the Hershberger fundraiser set up by a family member.
Read the full report here.
Purchase both DVDs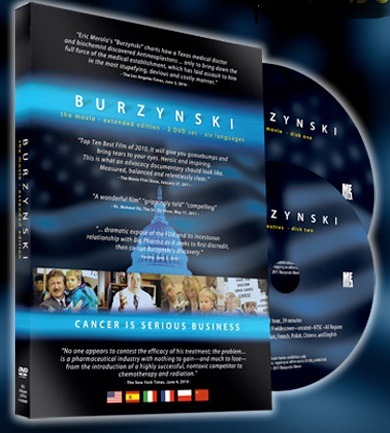 Free Shipping Available! Click Here.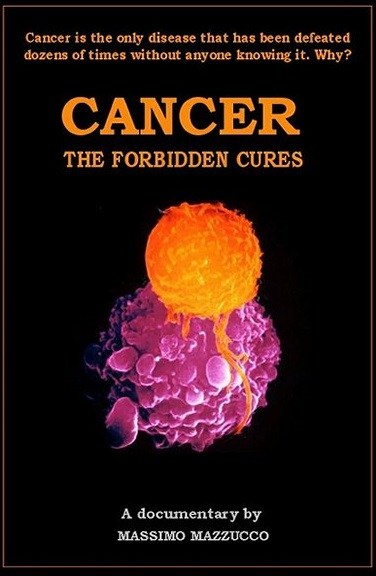 Purchase the DVD – Free Shipping Available! Click image to view the trailer.
Published on October 29, 2013