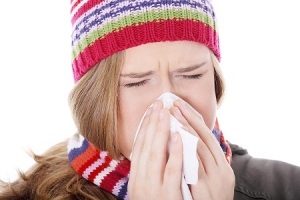 by Dr. Sherri Tenpenny
Facebook Page
Great! Hand out a vial so everyone can squirt live viruses up your nose, including all the 0.2mg of MSG, 2.0mg of porcine gelatin, egg proteins and gentamycin — on your own and without doctor supervision. So, if you have a side effect, it's probably because you administered it incorrectly. The article is below.
Here's the package insert for FluMist. Be sure to read the side effects and potential complications for those with asthma and those taking Aspirin. (I'll bet your doctor or nurse never tells you those issues) http://www.medimmune.com/pdf/products/flumist_pi.pdf
The safety and effectiveness of self-administration of intranasal live attenuated influenza vaccine in adults
Christopher S. Ambrose
Xionghua Wu
MedImmune, LLC, Gaithersburg, MD, USA
Abstract
Intranasal live attenuated influenza vaccine (LAIV) has potential for self-administration (SA) by adults and adolescents, which could save time and cost in mass vaccination settings. Participants in a study of LAIV in adults (n = 4561) selected either SA or health care provider (HCP) administration and were followed for febrile illness during the influenza season. More LAIV recipients chose SA-LAIV (72%) than HCP-LAIV (28%). Overall, 97% of SA-LAIV and 98% of HCP-LAIV recipients had no problems with vaccine administration. Four of 13 study sites enrolled more than 50 subjects in both cohorts. Overall and for these 4 sites, illness incidence was similar with SA-LAIV and HCP-LAIV. Solicited reactogenicity events and adverse events through 7 days post vaccination were comparable for SA-LAIV and HCP-LAIV recipients; both groups exhibited increased runny nose, sore throat, and cough relative to placebo recipients. SA-LAIV and HCP-LAIV appeared similarly effective against influenza-like illness and had comparable safety profiles.
Flu and Flu Vaccines:
What's Coming Through That Needle – DVD
More Info
FREE Shipping Available!
Published on December 26, 2012