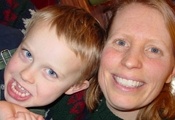 by FarmerCathy
Mothering.com Forums
I was thinking we should make a list and have it as a sticky so we could make it easier to avoid these seed companies if you so desire.
To give a little background about Monsanto if you don't already know. They develop and sell GMO (genetically modified organisms) seeds. Seeds that have live animals cells in them. These GMO plants threaten to spread by cross-pollinating and therefore contaminating our open pollinated seed just like that of rice seed that several countries won't buy from the US anymore. Monsanto scientists — makers of dioxin, Agent Orange, genetically modified crops, round-up ready soybeans, and terminator seeds.
Here's the list so far. Please add to it. This will be the master list so when someone opens it they are listed all at the top. This way we can keep a discussion going if we want to.
Audubon Workshop
Breck's Bulbs
Burpee
Cook's Garden
Dege Garden Center
E & R Seed Co
Earl May Seed
Flower of the Month Club
Gardens Alive
Garden Trends
Germania Seed Co
HPS
Johnny's Seeds
Jungs
Lindenberg Seeds
McClure and Zimmerman Quality Bulb Brokers
Mountain Valley Seed
Nichol's
Osborne
Park Seed
Park Bulbs
Park's Countryside Garden
R.H. Shumway
Rocky Mountain Seed Co
Roots and Rhizomes
Rupp
Seeds for the World
Seymour's Selected Seeds
Snow
Spring Hill Nurseries
Stokes
T&T Seeds
The Vermont Bean Seed Company
Tomato Growers Supply
Totally Tomato
Vermont Bean Seed Co.
Wayside Gardens
Willhite Seed Co.
Also look at
http://us.seminis.com/products/dealer.asp?territory=119 (Western US)
http://us.seminis.com/products/dealer.asp?territory=118 (Eastern US)
http://us.seminis.com/products/dealer.asp?territory=117 (Canada)
Read the Full Article Forum thread here: http://www.mothering.com/community/forum/thread/821458/monsanto-linked-seed-co-s-to-avoid
Published on February 9, 2011