The "Future of Healthcare" as Envisioned by Big Vaccine's and Big Pharma's Multi-Billionaire Global Elites Whose Corporations are now Essentially Ruling the World
by Gary Kohls, MD
Duty to Warn Newsletter
Below is a frightening letter that I discovered online today. It was addressed to conservative ("Liberal" Democratic Party) Japanese Prime Minister Shinzo Abe and was sent from the International Federation of Pharmaceutical Manufacturers and Associations (IFPMA) (www.ifpma.org).
The letter was signed by the IFPMA Executive Committee which includes the CEOs of the USA's Eli Lilly ($24 billion in revenue in 2018), Japan's Daiichi Sankyo ($8 billion in revenue in 2018), Belgium's UCB ($27 billion in revenue in 2018) and France's Sanofi ($42 billion in revenue in 2018). The letter was endorsed by the 30 or so IFPMA members that attended the Tokyo meeting with Abe that followed (see photo). The representatives (mostly the CEOs) of the global pharmaceutical corporations pictured are listed at the bottom of the letter.
One of the alarming goals clearly proposed by the IFPMA and clearly stated in the letter to Prime Minister Abe is to make use of public medical information databases, IoT technology (see below for the definition) and virtual clinical trials "to reduce drug development time and costs and improve the probability of success".
(Note: IoT, which was for some reason left undefined in the letter to Abe, is defined as: "the Internet of Things, a system of interrelated computing devices, mechanical and digital machines, objects, animals or people that are provided with unique identifiers (UIDs) and the ability to transfer data over a network without requiring human-to-human or human-to-computer interaction.")
Here is another related blurb from the website of the IFPMA.
(https://www.ifpma.org/resource-centre/leading-pharmaceutical-companies-present-industry-roadmap-to-combat-antimicrobial-resistance/)
IFPMA represents research-based pharmaceutical companies and associations across the globe. The research-based pharmaceutical industry's 2 million employees research, develop and provide medicines and vaccines that improve the life of patients worldwide. Based in Geneva, IFPMA has official relations with the United Nations and contributes industry expertise to help the global health community find solutions that improve global health."

The bolding and italicization of words and phrases in the letter are mine (GGK), but the words are those of the CEOs that signed the letter and are pictured below. (Note that these profiteers, none of whom are physicians and whose only duty is to the profits of their shareholders [and not to actual patients] are not your friends.)

Also be aware that this group of wealth and power-hungry sociopathic profiteers is quietly lobbying for universal health care, so they must have concrete plans to make sure that every covered patient in their future plans is fully vaccinated with the 270+ vaccines that are in their developmental pipelines, which, given the level of vaccinology-illiteracy among the politicians who are similarly advocating for universal health care could make happen.
The letter:
IFPMA, Geneva, Switzerland – June 3, 2019

Dear Prime Minister Abe,

We are the Biopharmaceutical CEO Roundtable members representing global R&D-based pharmaceutical company. We have committed to deliver innovative medicines/medical technologies all over the world including Japan, to build a vibrant society that enables people live longer, healthier, and happier without suffering from disease through access to new medicines.

We appreciate your leadership in designating the biopharmaceutical industry a key strategic industry for Japan. For the coming G20 meetings in Japan, as a country committed to advancing medical innovation, we welcome Japan's solid leadership globally, but also in the following three global health issues for the realization of our ultimate goal.

The first aspect is we still do not have enough engagement for health systems strengthening to reach the goal of universal health coverage (UHC) – ensuring access to appropriate healthcare services with reasonable cost – especially, in developing countries.

We commend the Government of Japan's (GOJ) continued support for the Global Fund and the Gavi Alliance, and its leadership in hosting the Gavi replenishment launch event in August. So far, GOJ, as part of its global leadership on healthy aging, has greatly supported moving towards UHC, together with the international community, and raised the health agenda as a prioritized topic at the international fora (e.g., United Nations, G7 Summit, or TICAD).

In particular, the GOJ reaffirmed the following needs at the UHC Forum 2017 in Tokyo:

1) to strengthen global momentum towards UHC,

2) to develop and implement a framework for cooperation at the country level,

3) to monitor progress continuously,

4) to secure sustainable financial resources for UHC, and

5) to promote innovation.

Furthermore, G7 Ise-Shima vision reaffirms the importance of immunization, throughout the life course, as one of key measures to prevent the spread of infectious disease and address emerging pandemics.

We, the pharmaceutical companies, would like to support Prime Minister Abe's strong leadership in these areas. Also, we have been proactively engaged to establish our contribution toward health systems strengthening through our own Initiative (Access Accelerated*) to bring all relevant stakeholders together.

Recognizing that substantial hurdles remain, we need to encourage individual countries to further implement or strengthen actions to promote Universal Health Care. To this end, we look forward to your continuous support to mobilize country-led processes towards UHC, increase alignment of individual efforts, and accelerate UHC goals globally.

The second aspect is although many medical products have become available to date for certain diseases, there are still either no treatments for, or ineffective or inadequate treatments for many other diseases.

This is a common issue for both developed and developing countries. We, the R&D based pharmaceutical companies, underscore the value of partnership and believe that partnerships are a fundamental component for fostering innovation.

The AMR (Anti-microbial Resistance) Industry Alliance initiative**, our multi-stakeholder coordination platform that addresses a global public health concern of antibacterial drug resistance, is just an example.

To facilitate innovation, governmental understanding and support are crucial. We are grateful for your commitment to support innovation as one of the five commitments mentioned above. In order to implement the commitment and deliver innovative medicines to patients, we are making all-out efforts to develop innovative medicines.

It is vital to institute harmonized regulatory systems as well as an enforceable reward system for innovative technology in each country, in particular the predictable and reasonable protection of intellectual property (IP) rights.

Although some view the IP system as a barrier to access to medicines, the weight of evidence demonstrates that focusing on areas like pricing and IP in isolation will not achieve long-term successful health outcomes or better access to new medicines, and must be linked to the core healthcare system issues.

The third aspect is the need to make the shift to a new healthcare system utilizing various kinds of medical data, especially, taking into consideration the recent advancements of digital technologies like AI or big data, and to develop legal frameworks that facilitate these advancements, including with respect to data flows.

We think the shifts also advance the aforementioned two challenges:

1) accelerating progress towards UHC, and

2) resolving unmet medical needs.

Japan established a national health insurance (NHI) system a long time ago, and the large amount of health and medical data collected under the NHI system has the potential to enable the achievement of UHC in response to the aging society through the seamless coordination of preventive measures, early diagnosis and treatment, effective use of precision medicines, and efficient use and optimization of healthcare expenditures.

Furthermore, the shift to a new system would enhance utilization of real-world data for innovative drug and technology development, thereby enabling the R&D pharmaceutical industry to discover and develop innovative medicines more quickly and efficiently.

For example, use of a public medical information database or combination of IoT technology and virtual clinical trial can potentially reduce drug development time and costs and improve the probability of success.

As a result, our innovative products can be delivered earlier to patients in need.

In conclusion, we continue our efforts to join with others to accelerate progress towards UHC, to resolve unmet medical needs, and to transform to a new healthcare system utilizing various medical data, so that we can contribute to people's health globally.

We look forward to Japan's leadership to guide constructive and evidence-based discussions on these global topics and shape a strategic policy decision in the G20 and beyond.

We look forward to continuing to work with you to advance our goals.

Yours sincerely,

David A. Ricks Chairman and CEO Lilly and Company and President, IFPMA

George Nakayama Chairman and CEO Daiichi Sankyo Co. Ltd.

Jean-Christophe Tellier CEO and Chairman of the Executive Committee, UCB (Union Chimique Belge) S.A.

Dr. Olivier Brandicourt CEO Sanofi

Thomas Cueni Director General, IFPMA

* Access Accelerated:

Access Accelerated brings together over 20 biopharmaceutical companies committed to tackling the growing burden of non-communicable diseases in low and middle-income countries. By collaborating with partners, we co-create scalable and sustainable solutions to improve people's health.

** AMR Industry Alliance:

The AMR Industry Alliance is one of the largest private sector coalitions set up to provide sustainable solutions to curb antimicrobial resistance, with over 100 biotech, diagnostics, generics and research-based pharmaceutical companies and associations joining forces.

Kenji Yasukawa Chief Executive Officer (CEO) Astellas Pharma Inc

Robert A. Bradway Chairman and CEO Amgen Inc

Michel Vounatsos CEO Biogen Inc.

Hubertus von Baumbach Chairman of the Board of Managing Directors Boehringer Ingelheim.

Tatsuro Kosaka President and CEO Chugai Pharmaceutical Co., Ltd

Werner Baumann Chairman of the Board of Management and CEO Bayer AG

Haruo Naito, KBE RepresentativeCEO Corporate Officer and CEO Eisai Co., Ltd

Giovanni Caforio Chairman and CEO Bristol-Myers Squibb

Dr. Severin Schwan CEO F. Hoffmann-La Roche AG

Debora Dunsire CEO H. Lundbeck A/S

Hiroshi Nomura President and CEO, Sumitomo Dainippon Pharma Co., Ltd

Mark J. Alles Chairman, CEO Celgene Corporation

Albert Bourla CEO Pfizer Inc

Danial O'Day Chairman and CEO Gilead Sciences Inc

Kenneth C. Frazier Chairman, President and CEO Merck & Co., Inc

Olivier Laureau President Servier Group

Christophe Weber President and CEO Takeda Pharmaceutical Co. Ltd

Dr. Isao Teshirogi President and CEO Shionogi & Co., Ltd

Vas Narasimhan CEO Novartis AF

Dr. Eric Cornut Chairman Menarini Industrie Farmaceutiche Riunite

Dr. Jorge Gallardo President Almirall

Kåre Schultz President and CEO TEVA Pharmaceutical Ltd

Pascal Soriot CEO AstraZeneca UK Limited

Joaquin Duato Vice Chairman of the Executive Committee Johnson & Johnson

Lars Fruergaard Jørgensen President and CEO Novo Nordisk A/S

Emma Walmsley CEO GlaxoSmithKline, UK

Dr. Stefan Oschmann Chairman of Executive Board and CEO Merck KGaA

David Meek Chief Executive Officer IPSEN Pharmaceutical

Joaquin Duato Vice Chairman of the Executive Committee Johnson & Johnson
Additional Details on Global Health Plan
And here are some additional sobering details that foreshadow the future implementation of a plethora of dangerous, poorly evaluated drugs and vaccines that will no longer make use of actual randomized, double-blind, placebo-controlled, long-term clinical trials – and just use the more efficient, more cost-effective "virtual", computer-based "studies". Brave New World. GGK
IFPMA Welcomes Seven New Members – 24 August 2015

https://www.ifpma.org/resource-centre/ifpma-welcomes-seven-new-members/

The IFPMA is delighted to welcome seven new members. These are full members Shionogi & Co Ltd and Shire, associate members BIO and INTERPAT and affiliate members The Pharmaceutical Security Institute (PSI), the International Pharmaceutical Congress Advisory Association (IPCAA), and the International Federation of Pharmaceutical Wholesalers' (IFPW).

Learn more about their activities
Shionogi & Co. Ltd is a pharmaceutical company with headquarters in Osaka, Japan. For over 135 years, Shionogi has been dedicated to developing medicines that protect the health and well-being of patients worldwide. Addressing unmet medical needs and improving quality of life for patients and their families are what drives our company, our philosophy and our teams.
Shire focuses on developing and delivering innovative medicines for patients with rare diseases and other specialty conditions. This might be a therapy to treat an extremely rare and life-threatening disease such as Hunter syndrome or Fabry disease, or a medicine for a specialist condition such as ADHD or ulcerative colitis.
BIO is the world's largest trade association representing biotechnology companies, academic institutions, state biotechnology centers and related organizations across the United States and in more than 30 other nations. BIO members are involved in the research and development of innovative healthcare, agricultural, industrial and environmental biotechnology products. BIO also produces the BIO International Convention, the world's largest gathering of the biotechnology industry, along with industry-leading investor and partnering meetings held around the world.
INTERPAT is an association of research-based pharmaceutical companies. Its members include European, Japanese and US head-quartered corporations with a major commitment to the development and delivery of innovative medicines to patients worldwide. Its representatives are the senior executives responsible for patent and related IP matters in member companies.
The Pharmaceutical Security Institute (PSI) is a not-for-profit, membership organization dedicated to protecting the public health, sharing information on the counterfeiting of pharmaceuticals, ad initiating enforcement actions through the appropriate authorities.
The International Pharmaceutical Congress Advisory Association (IPCAA) is a non-profit membership organisation focusing on congress management. It works to improve the standards and protocols within the industry and offers a range of services to member companies, for example training, code of conduct and guidelines. Membership of the Association is open to internationally active healthcare companies engaged in medical congresses. All member companies must maintain a permanent healthcare-oriented research programme.
The International Federation of Pharmaceutical Wholesalers' (IFPW) is the global trade association representing the full-service pharmaceutical wholesaler and distribution industry. Its mission is to help its members and stakeholders advance the safe, efficient and continuous access to pharmaceuticals worldwide through the promotion of good distribution practices and services.
Comment on this article at VaccineImpact.com.
About the Author
Dr. Kohls is a retired physician from Duluth, MN, USA. In the decade prior to his retirement, he practiced what could best be described as "holistic (non-drug) and preventive mental health care."
Since his retirement, he has written a weekly column for the Duluth Reader, an alternative newsweekly magazine.
His columns mostly deal with the dangers of American imperialism, friendly fascism, corporatism, militarism, racism, and the dangers of Big Pharma, psychiatric drugging, the over-vaccinating of children and other movements that threaten American democracy, civility, health and longevity and the future of the planet.
Many of his columns are archived at http://duluthreader.com/search?search_term=Duty+to+Warn&p=2, http://www.globalresearch.ca/authors?query=Gary+Kohls+articles&by=&p=&page_id= or at https://www.transcend.org/tms/search/?q=gary+kohls+articles
He can be reached at: ggkohls@mydutytowarn.org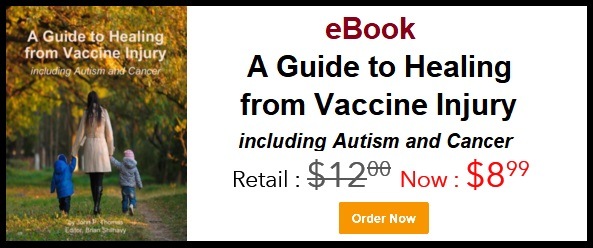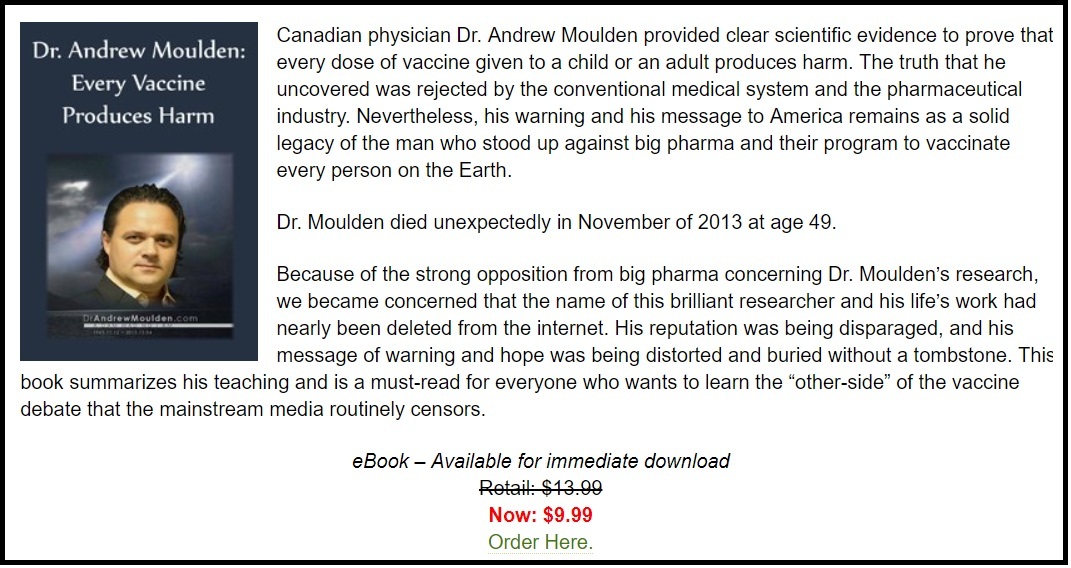 Leaving a lucrative career as a nephrologist (kidney doctor), Dr. Suzanne Humphries is now free to actually help cure people.
In this autobiography she explains why good doctors are constrained within the current corrupt medical system from practicing real, ethical medicine.
One of the sane voices when it comes to examining the science behind modern-day vaccines, no pro-vaccine extremist doctors have ever dared to debate her in public.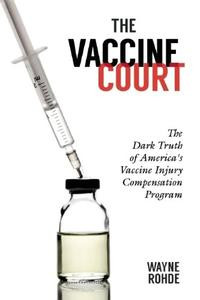 Book – The Vaccine Court, by Wayne Rohde – 240 pages

"The Dark Truth of America's Vaccine Injury Compensation Program"
Say NO to Mandatory Vaccines T-Shirt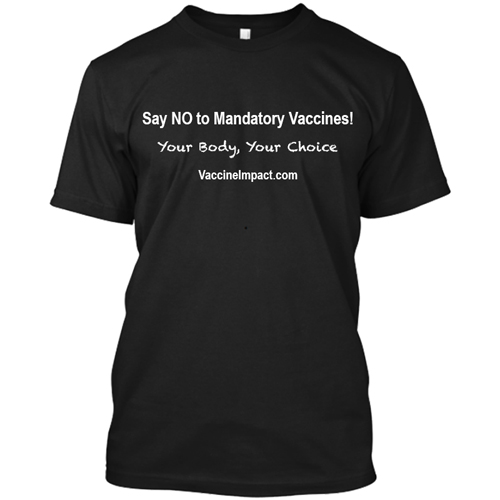 100% Pre-shrunk Cotton
Order here!
Make a Statement for Health Freedom!
Big Pharma and government health authorities are trying to pass laws mandating vaccines for all children, and even adults.
Show your opposition to forced vaccinations and support the cause of Vaccine Impact, part of the Health Impact News network.
Published on August 20, 2019