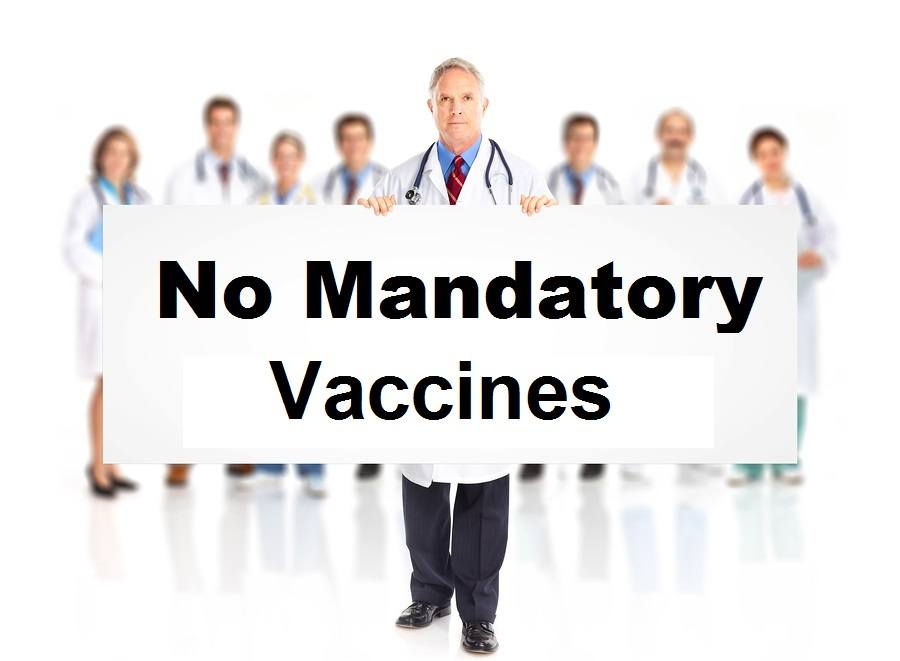 Opinion: CA Mandatory Vaccination Will Actually Harm Public Health
by Dr. Grant Medefind
The Independent Voter Network
As a doctor, I believe in the science underlying vaccination, and what Jonas Salk, Edward Jenner and others in this field contributed to our understanding of how immunization works.
But I am steadfastly against Senate Bill 276 because it is trying to fix a problem that does not exist.
Vaccination rates for children in California are above levels for "community immunity." According to California Department of Public Health, 99.3 percent do not even have medical exemptions.
Further, over 97 percent have received the MMR. The majority of measles outbreaks are from unvaccinated foreign travelers, and spread mostly by vaccinated adults.
Unless we are willing to close our borders entirely, there will always be measles outbreaks. With over 39 million people currently living in California, and even with the 36 measles cases, there is still only a 0.000091 percent chance of contracting the virus, which with today's medical advancements usually amounts to a few days of a rash and fever.
Not only is there no reason for this bill from a science or math perspective – which will cost taxpayers nearly $400 million as estimated by a PhD colleague who worked for Cal Department of Health's Immunization Branch – this bill is catastrophic from a medical-legal perspective.
As a licensed physician, I am required to personally examine patients. I was required to go to many years of school so that I can recognize what laypeople might miss: that certain treatments might be harmful to certain patients.
SB276 states that a "state or local health clerk" or "designee" can "revoke" a medical exemption I've authored. Even worse than that, under SB276, the CDC guidelines are so narrow that reactions like paralysis, cardiac arrest, blindness, and seizures will no longer be considered as grounds for granting a medical exemption.
While California already has the strictest vaccine laws on the books such that less than one percent of children in this state even possess a medical exemption, proponents state SB276 is necessary to address a "small handful" of physicians issuing "fraudulent" exemptions.
What hasn't been reported is that the State Board has investigated 153 exemptions – without any fraud found. While I am in favor of reviewing "bad" doctors, that procedure is already handled by both the California Board and state prosecutors: it should not be transferred to government bureaucrats who have neither the training nor incentive to handle such a task.
Licensed physicians are regulated by standards of care, required to carry malpractice insurance, and their licenses can be revoked. These checks and balances exist to ensure physicians do right by patients, and don't needlessly cause them harm.
In this new SB276 world, when a child dies from a medical decision forced upon them by government bureaucrats – a decision that went against the advice of the child's actual MD – who is held accountable? SB276 is a liability nightmare in the making.
"Local health clerks" and their state "designees" cannot and should not practice medicine and be authorized to contradict a trusted doctor's medical judgments. SB276 hijacks the practice of medicine and gives it to the State, when there is no proof of fraudulent exemptions in the first place, resulting in a lack of trust in the entire medical profession.
Bottom line: If the State doesn't trust a doctor, who will?
Read the full article at IVN.us.
Comment on this article at VaccineImpact.com.
About the Author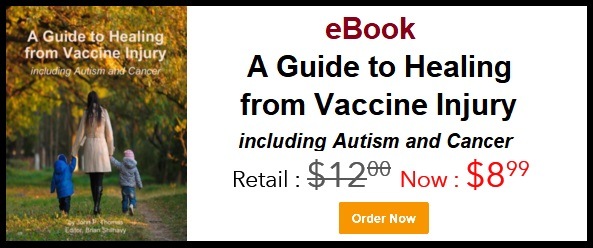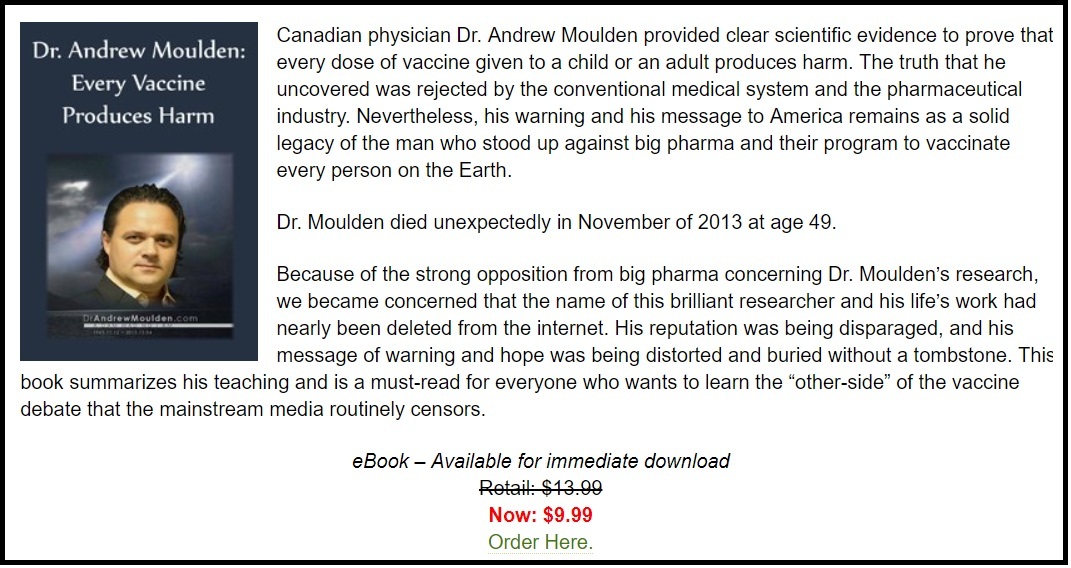 Leaving a lucrative career as a nephrologist (kidney doctor), Dr. Suzanne Humphries is now free to actually help cure people.
In this autobiography she explains why good doctors are constrained within the current corrupt medical system from practicing real, ethical medicine.
One of the sane voices when it comes to examining the science behind modern-day vaccines, no pro-vaccine extremist doctors have ever dared to debate her in public.
Say NO to Mandatory Vaccines T-Shirt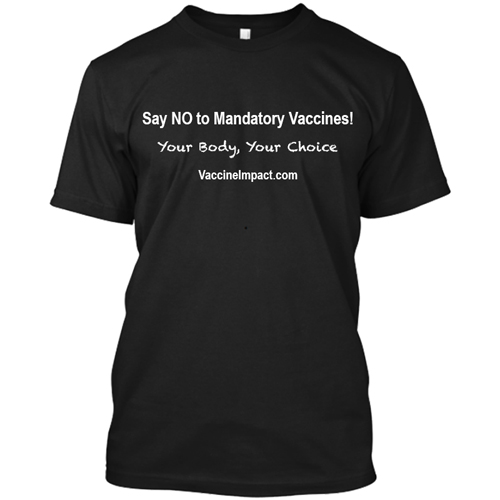 100% Pre-shrunk Cotton
Order here!
Make a Statement for Health Freedom!
Big Pharma and government health authorities are trying to pass laws mandating vaccines for all children, and even adults.
Show your opposition to forced vaccinations and support the cause of Vaccine Impact, part of the Health Impact News network.
Published on June 10, 2019