by Jason Riley
WDRB.com Louisville
Excerpts:
Kentucky social workers are failing to have courts properly scrutinize and approve the drastic step of taking some children from their homes, relying instead on blank removal orders with pre-signed judges' signatures, which is illegal according to several attorneys and judges.
The allegations, which involve cases of purported parental abuse or neglect, have prompted numerous complaints to judges and state officials.
They revolve specifically around the state Cabinet for Health and Family Services workers using pre-signed emergency custody court orders to remove children on weekends and after the courthouse has closed for the day.
"The system that is currently set up allows for the social workers to call an on-call judge on the phone and then fill out the order themselves, a blank order with a judge's signature on it," attorney Karen Faulkner said in an interview.

"Children are being illegally taken from their home without judges' proper authority."
In some cases, attorneys and some judges claim cabinet workers have used blank copies of the pre-signed child removal orders to take kids from their parents, only later filling in the allegations and other items on the order. The judges and attorneys for the parents don't see the orders until a hearing three days after the child has been removed.
At least one local district judge, Julie Kaelin, said she has refused to follow the practice, saying it is violating the law.
"Police officers can't sign their own search warrants; they can't create their own search warrants," said attorney Sarah Clay, who is appointed to represent parents in abuse and neglect cases.

"A judge has to approve it. And a judge reads the affidavit and reads the search warrant before they sign it."
Read the full article at WDRB.com Louisville.
Comment on this article at MedicalKidnap.com.
Medical Kidnapping: A Threat to Every Family in America T-Shirt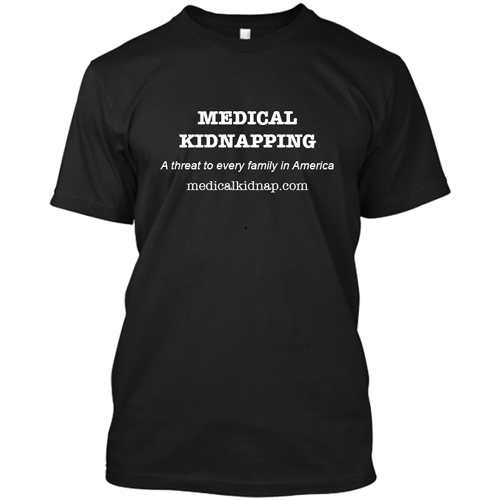 100% Pre-shrunk Cotton!
Order here!
Medical Kidnapping is REAL!
See: Medical Kidnapping: A Threat to Every Family in America Today
Help spread the awareness of Medical Kidnapping by wearing the Medical Kidnapping t-shirt!
Support the cause of MedicalKidnap.com, which is part of the Health Impact News network.
Support the cause against Medical Kidnapping by purchasing our new book!
If you know people who are skeptical and cannot believe that medical kidnapping happens in the U.S. today, this is the book for them! Backed with solid references and real life examples, they will not be able to deny the plain evidence before them, and will become better educated on this topic that is destroying the American family.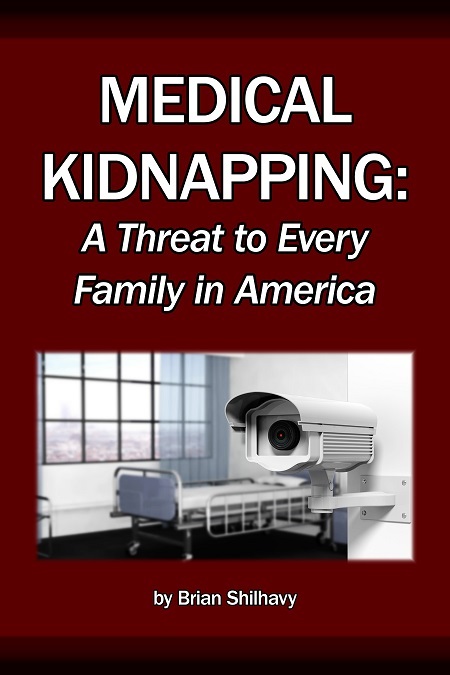 1 Book – 228 pages
Retail: $24.99
FREE Shipping Available!
Now: $14.99
Order here!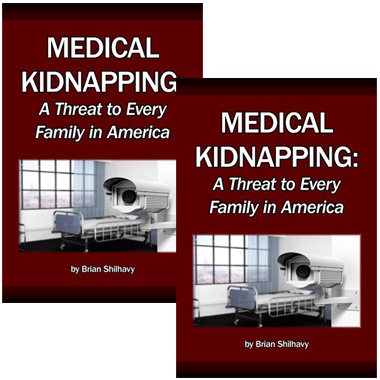 2 Books
Retail: $49.98 (for 2 books)
FREE Shipping Available!
Now: $19.99 (for 2 books)
Order here!
Published on March 19, 2019