Comments by Brian Shilhavy
Editor, Health Impact News
New York and California are two states that revised their laws this year regarding mandatory vaccines as a requirement for school admissions.
A medical doctor's exemption for vaccines for medical reasons is no longer accepted in these states. Instead, public health officials, politicians, basically now make those decisions.
Predictably, many medically fragile children who cannot receive vaccines for medical reasons are now being denied an education, which appears to be a clear violation of the American Disabilities Act.
The Vaccine Reaction reports on one case out of Buffalo, New York, where a 9-year-old boy with cerebral palsy and with a medical exemption for vaccines from his neurologist has been kicked out of school because he is not fully vaccinated.
Disabled Child Denied Medical Vaccine Exemption Kicked Out of NY School
Nine-year-old Ameer Hamideh has been kicked out of the CHC Learning Center in Buffalo, New York because he does not have all the vaccines mandated by the state of New York for children his age. Ameer, who has cerebral palsy and also suffers from a rare seizure disorder called Lennox Gastaut Syndrome (LGS), cannot get vaccinated because the vaccines would aggravate his seizures and possibly kill him.1 2
Ameer's father, Ali Hamideh, told a local TV station that,
"He was vaccinated the first couple years of his life. After the vaccines, started getting seizures. His body couldn't tolerate it. It would make it a lot worse, chance of hospitalization, even a chance of death." He added, "He's obviously disabled, but he's very smart..being out of school, he's very hurt."1
Mr. Hamideh filed for a medical exemption to vaccination for his son written by neurologist Sarah Finnegan, MD, who had determined that Ameer's health could be compromised further if he was given more vaccines. Dr. Finnegan granted the medical vaccine exemption to Ameer on Aug. 6 2019.1
On Sept. 12, 2019, the New York Department of Health rejected the medical exemption for Ameer. In a letter to the Frontier Central School District, Elizabeth Rausch-Phung, MD, MPH, the director of the Bureau of Immunization, wrote:
I have reviewed the documentation submitted by Sarah Finnegan, MD with regard to the medical exemption for the student in your school with a birth date of 5/28/2010. Lennox Gastaut with refractory seizures is not a valid contraindication to the student receiving MMR, varicella, polio, or Tdap vaccines pursuant to Public Health Law (PHL) 2164 and the accompanying regulations at 10 NYCRR Subpart 66-1. Therefore, I recommend against accepting this medical exemption.

The information provided does not support that immunizing this student with MMR, varicella, polio, or Tdap at this time may be detrimental to this student's health. If any additional documentation should become available, please forward for my review.

For more information on contraindication and precautions to vaccination please see the Advisory Committee on Immunization Practices' General Best Practice Guidelines for Immunization: Contraindications and Precautions online at https://www.cdc.gov/vaccines/hcp/acip-recs/general-recs/contraindications.html.1
When asked about the rejection of Ameer's medical exemption, Richard Hughes, who is the superintendent of Frontier Central School District, Richard Hughes, said:
"The New York State Department of Health is the one that recommends to either deny the request or approve the request. If they recommend it to be denied, we're saying recommend it to be denied. It would be foolish of us to go against the recommendation of the New York State Department of Health."1
Mr. Hamideh does not think it is right that his son's rights should be taken away, "especially being disabled and everything."2
"It hurts. It really hurts, he said. "Ameer deserves his rights like every normal child."1 2
Ameer is currently being homeschooled.1
Read the full article at TheVaccineReaction.org.
Comment on this article at VaccineImpact.com.
References
1 Epps T. Blasdell boy stuck in vaccine debate. WKBW Buffalo Oct. 7, 2019.
2 WKBW TV. Blasdell boy stuck in vaccine debate. YouTube Oct. 7, 2019.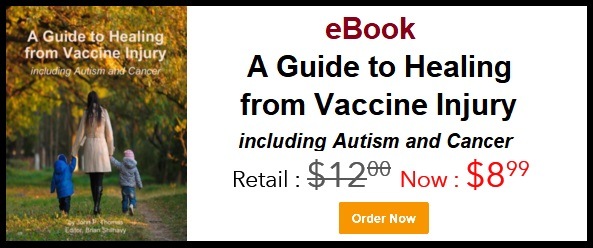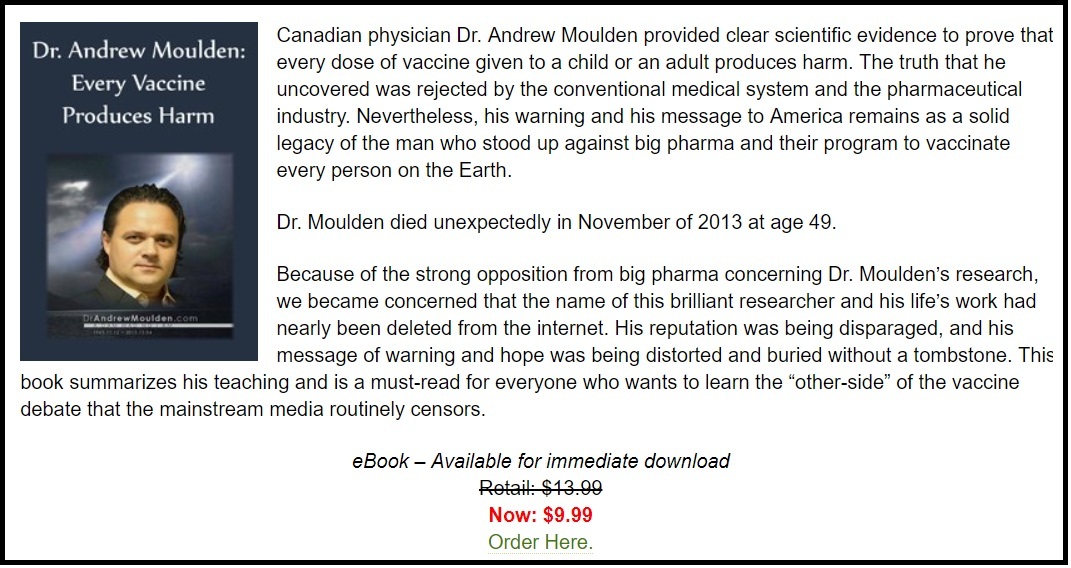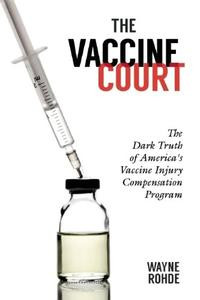 Book – The Vaccine Court, by Wayne Rohde – 240 pages

"The Dark Truth of America's Vaccine Injury Compensation Program"
Say NO to Mandatory Vaccines T-Shirt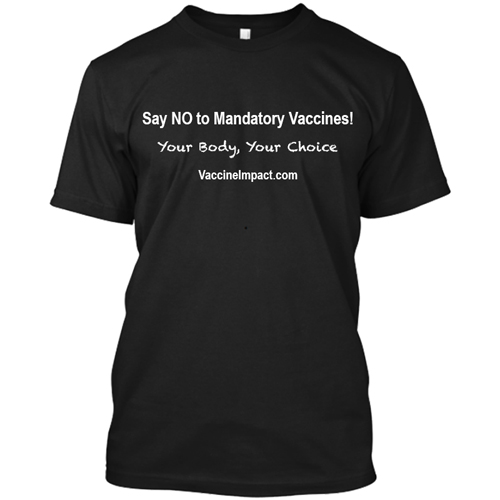 100% Pre-shrunk Cotton
Order here!
Make a Statement for Health Freedom!
Big Pharma and government health authorities are trying to pass laws mandating vaccines for all children, and even adults.
Show your opposition to forced vaccinations and support the cause of Vaccine Impact, part of the Health Impact News network.
Published on October 15, 2019