Health Impact News
by Mary Jo Pitzl
Arizona Republic
Excerpts:
Sloppy work, lack of evidence and outright lies caused a father to lose parental rights to his daughter, the Court of Appeals argued in an opinion that criticizes the work of nearly everyone involved in the four-year-long case.
The Department of Child Safety, not the father, is to blame for circumstances that led to a juvenile-court decision last year to sever the father's parental rights, the appeals court wrote.
"(A)ny perceived lack of a bond between Melody and Father was not because of Father's lack of effort, but because of DCS's delay, contact restrictions and substantial failure to try to unify Melody with Father," the three-judge panel wrote.
The unanimous opinion overturned the July 2018 decision and sent the case back to juvenile court.
Parent attorneys hailed the opinion as a much-needed blow for accountability in a system that often is cloaked in privacy.
Judge Paul J. McMurdie dissected the case that started in January 2015, when the father contacted DCS after learning a woman with whom he had had a brief relationship had given birth to a child in Arizona. Donald heard the child had been promptly taken into DCS custody. He offered to take a paternity test, as he rightly suspected he was the father.
From there, everything went downhill, according to the appeals court's account. DCS added the father to the case that put the child in DCS custody, writing that he was unable to parent the child due to neglect, an inability to care for her basic needs, and abandonment. The juvenile court accepted DCS' filing and directed the child to be placed in foster care.
But, McMurdie wrote, DCS' allegations of neglect and abandonment were done "without any investigation," and were not backed up by any facts. He called the allegations "generic assertions" that started a long process that denied the father the ability to establish a bond with his child.
"The record is devoid of any evidence supporting the unfitness allegations in the petition, a fact DCS acknowledged at oral argument before this (appeals) court," McMurdie wrote.
Read the full article at The Arizona Republic.
More on Child Kidnapping Corruption in Arizona.
Comment on this article on at MedicalKidnap.com.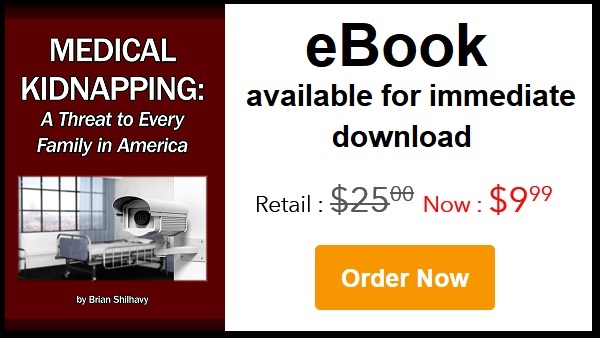 Medical Kidnapping: A Threat to Every Family in America T-Shirt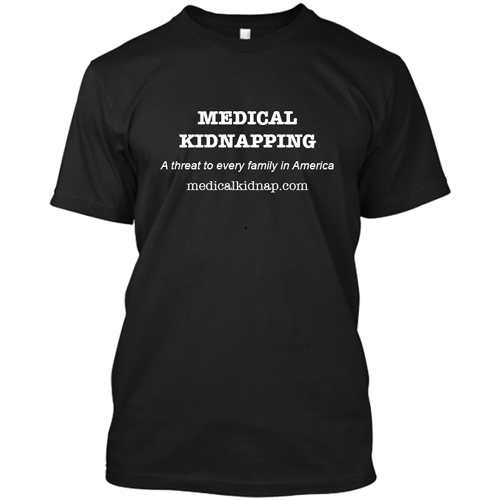 100% Pre-shrunk Cotton!
Order here!
Medical Kidnapping is REAL!
See: Medical Kidnapping: A Threat to Every Family in America Today
Help spread the awareness of Medical Kidnapping by wearing the Medical Kidnapping t-shirt!
Support the cause of MedicalKidnap.com, which is part of the Health Impact News network.
Support the cause against Medical Kidnapping by purchasing our new book!
If you know people who are skeptical and cannot believe that medical kidnapping happens in the U.S. today, this is the book for them! Backed with solid references and real life examples, they will not be able to deny the plain evidence before them, and will become better educated on this topic that is destroying the American family.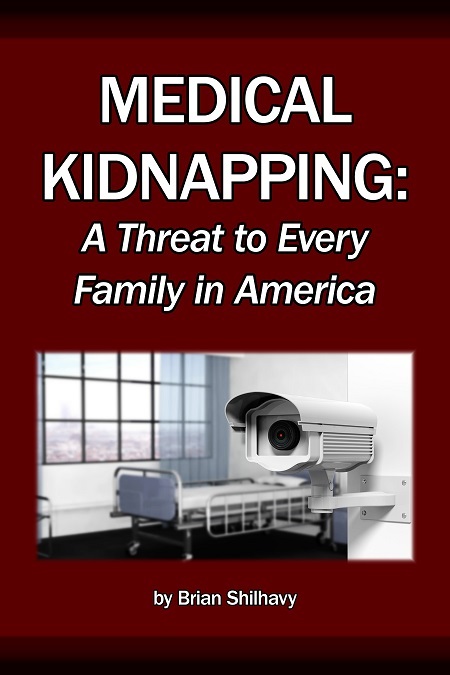 1 Book – 228 pages
Retail: $24.99
FREE Shipping Available!
Now: $14.99
Order here!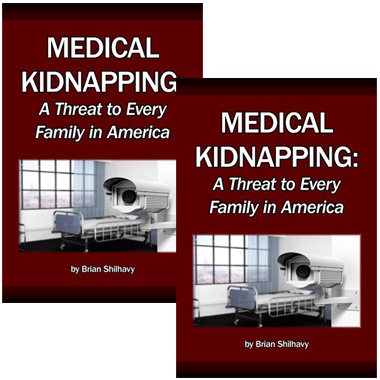 2 Books
Retail: $49.98 (for 2 books)
FREE Shipping Available!
Now: $19.99 (for 2 books)
Order here!
Published on June 5, 2019