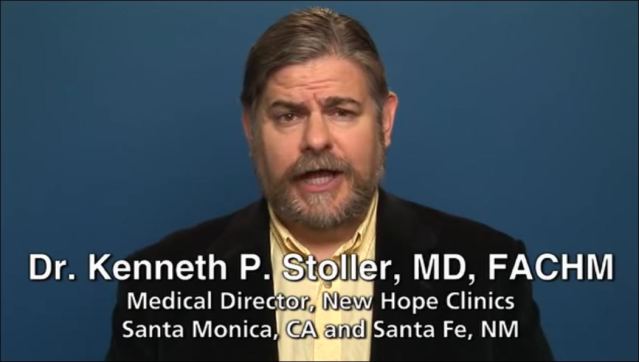 Health Impact News
Dr. Kenneth Stoller has filed a lawsuit to stop the San Francisco City Attorney's attempt to obtain the medical records and genetic information of his vaccine exemption patients.
The basis of the City Attorney's subpoena, which was served and widely reported in the media on May 8th, is a purported public nuisance investigation about Dr. Stoller's practice of writing medical exemptions for children who do not meet the strict CDC (Centers for Disease Control) vaccine contraindications.
We believe that there is no real investigation. Rather, the City Attorney's press conference announcing the subpoena was intended to create public support for SB 276, which would remove medical vaccine exemption decision making from physicians and place it in the hands of state or local public health officials.
Under this bill, an important medical decision will be made by state or local government employees who have never met or spoken to the patient or family.
SB 276 was introduced and is being promoted by Senator Richard Pan who has created the false public relations narrative that SB 276 is necessary to stop a few physicians from writing what he considers to be fake or fraudulent medical exemptions.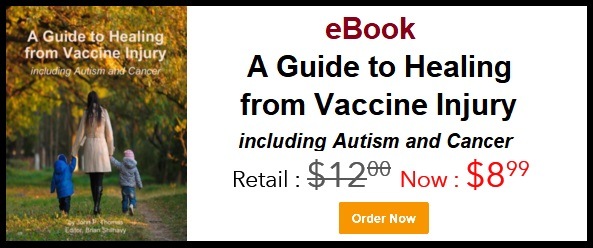 In reality, some physicians like Dr. Stoller are issuing medical exemptions based on the clear and explicit statements made by Senator Pan and others, that medical exemptions could be written based on considerations much broader than the narrow CDC contraindication guidelines that he now seeks to impose on all Californians via SB 276.
Many of the medical exemptions written by Dr. Stoller (and other like-minded physicians) are for siblings of vaccine injured children. These exemptions are valid medical exemptions written to protect the families' other children from potential adverse reactions, they are neither fake nor fraudulent.
In addition to seeking to quash the City Attorney's subpoena, this lawsuit seeks to prove that if there is a public nuisance, the vector or cause is not the medically vaccine exempt children, as the public is being led to believe.
This lawsuit also seeks to establish the legal rights of the families of vaccine injured children to obtain an exemption based on considerations beyond CDC guidelines as a right to receive medical care and advice different from the conventional medical majority view.
Read the full statement and appeal for support.
See Also:
Comment on this article at VaccineImpact.com.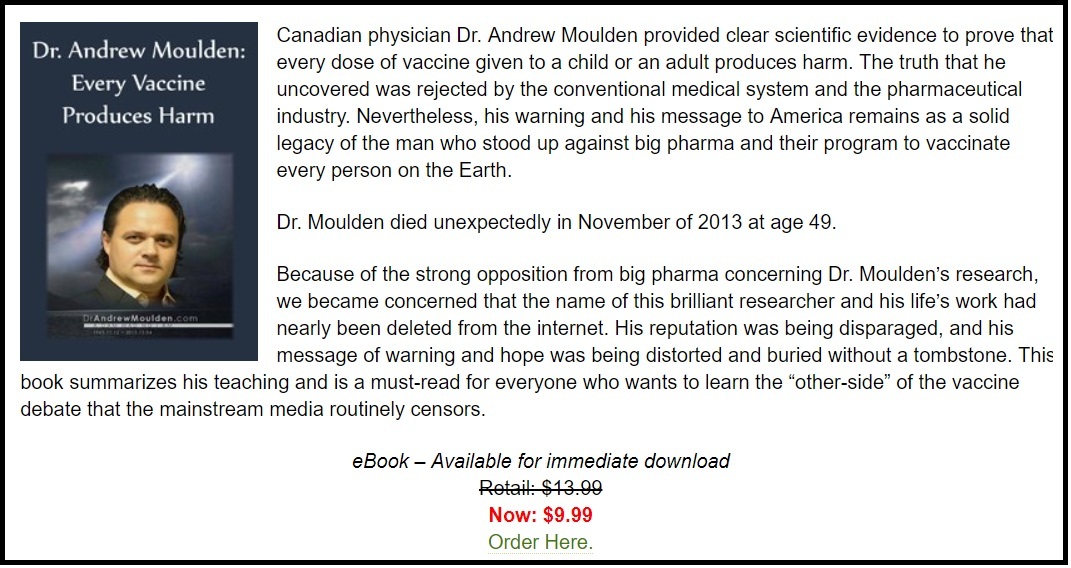 Leaving a lucrative career as a nephrologist (kidney doctor), Dr. Suzanne Humphries is now free to actually help cure people.
In this autobiography she explains why good doctors are constrained within the current corrupt medical system from practicing real, ethical medicine.
One of the sane voices when it comes to examining the science behind modern-day vaccines, no pro-vaccine extremist doctors have ever dared to debate her in public.
Say NO to Mandatory Vaccines T-Shirt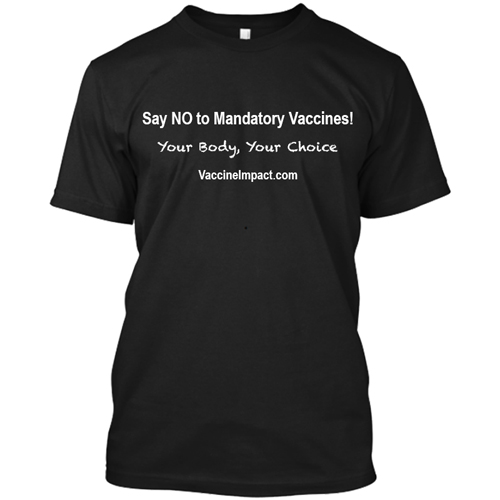 100% Pre-shrunk Cotton
Order here!
Make a Statement for Health Freedom!
Big Pharma and government health authorities are trying to pass laws mandating vaccines for all children, and even adults.
Show your opposition to forced vaccinations and support the cause of Vaccine Impact, part of the Health Impact News network.
Published on June 5, 2019