by Brian Shilhavy
Editor, Health Impact News
The Third Circuit Court of Appeals in Pennsylvania has overturned a lower court's decision to dismiss a nurse's lawsuit against Mount Nittany Medical Center for discriminating against her when she supplied a doctor's exemption to a mandatory tetanus, diphtheria, and pertussis vaccine as a condition for continued employment, but was nevertheless terminated from employment for refusing to receive the vaccine.
The Equal Employment Opportunity Commission ("EEOC") also appeared as amicus in the Third Circuit Court in support of Nurse Ruggiero and her claim for discrimination.
Registered nurse, Aleka Ruggiero, worked as a nurse at State College, Pennsylvania-based Mount Nittany Medical Center (MNMC), until July of 2015.
In April 2015, Ms. Ruggiero received a memorandum from the medical center advising her that all clinical employees were required to receive a vaccine for tetanus, diphtheria, and pertussis.
Ms. Ruggiero submitted a letter from her doctor saying she was medically exempt from receiving the vaccine because of severe anxiety related to her food allergies and eosinophilic esophagitis.
In addition, Ms. Ruggiero offered to wear a mask while at work, such as other nurses are allowed to do during flu season when they refuse the flu vaccine.
Ms. Ruggiero's doctor, Dr. Suzanne Dib, wrote the following note to MNMC according to court records:
"The above named patient is medically exempt from receiving tdap immunization for medical concerns."
However, this was not good enough for MNMC, and they responded to Dr. Dib, enclosing information from the vaccine manufacturer, asking Dr. Dib to identify which of the eight contraindications, warnings, or precautions listed by the manufacturer prevented Ruggiero from receiving the vaccine.
A list of the side effects of this combo vaccine, which includes the highly controversial pertussis vaccine which medical experts now agree is no longer effective, can be found here, and include:
Hypersensitivity

A severe allergic reaction (eg, anaphylaxis) after a previous dose of any tetanus toxoid, diphtheria toxoid or pertussis containing vaccine or any other component of this vaccine is a contraindication to administration of Adacel vaccine. [See DESCRIPTION (11).] Because of uncertainty as to which component of the vaccine may be responsible, none of the components should be administered. Alternatively, such individuals may be referred to an allergist for evaluation if further immunizations are to be considered.

Encephalopathy

Encephalopathy (eg, coma, prolonged seizures, or decreased level of consciousness) within 7 days of a previous dose of a pertussis containing vaccine not attributable to another identifiable cause is a contraindication to administration of any pertussis containing vaccine, including Adacel vaccine.
 Dr. Suzanne Dib provided the following response to MNMC:
Aleka Ruggiero is medically exempt from receiving the Tdap immunization due to severe anxiety with some side effects she read with this injection, especially with her history of having many food allergies, environmental allergy and eosinophilic esophagitis. Patient being terrified, I feel the risk of this Tdap injection outweighs the benefits. [Plaintiff] understands the risks of not getting this immunization.
MNMC refused Dr. Dib's explanation and informed Ms. Ruggiero that she needed to receive the vaccine as a condition of employment. They also refused to accept her offer to wear a mask and terminated her employment in July of 2015.
Discrimination Suit Filed – District Court Dismisses in Favor of Hospital
Ms. Ruggiero filed suit alleging that her former employer violated the ADA by: (1) failing to reasonably accommodate her; (2) discriminating against her because of a disability; and (3) retaliating against her for requesting an accommodation.
MNMC moved to dismiss the complaint, and the District Court granted MNMC's motion to dismiss without prejudice.
The District Court dismissed Ruggiero's discrimination claim on the grounds that her allegations were too conclusory, and she had failed to plead the requisite causation. The District Court also dismissed her retaliation claim on the grounds that her allegations were too conclusory, and she had failed to allege protected activity.
Dismissal Ruling Overturned on Appeal
The Third Circuit Court of Appeals disagreed with the District Court ruling and has reversed the dismissal. The case will now proceed back in District Court.
In its opinion, the court noted:
To establish a claim of disability discrimination, a plaintiff must show that she: "(1) . . . is a disabled person within the meaning of the ADA; (2) . . . is otherwise qualified to perform the essential functions of the job, with or without reasonable accommodations by the employer; and (3) . . . has suffered an otherwise adverse employment decision as a result of discrimination." Taylor, 184 F.3d at 306 (quoting Gaul v. Lucent Techs., 134 F.3d 576, 580 (3d Cir. 1998)).

However, at the pleading stage, a plaintiff need not establish a prima facie case of discrimination. Fowler, 578 F.3d at 213. Rather, as we explained in Fowler, a complaint is sufficient when it "pleads how, when, and where [the employer] allegedly discriminated against [the employee]" such that an employer is on notice of the basis of the claim against it. Id. at 212.

Ruggiero's complaint satisfied Fowler by alleging that MNMC discriminated against Ruggiero when it terminated her on July 31, 2015 after receiving two doctor's notes indicating that she should be exempted from receiving a required vaccine for medical reasons.

Her termination may provide an inference of discrimination when considered alongside her allegation that other MNMC employees were allowed to not have the TDAP vaccine and remain employed with MNMC.

The District Court's decision to dismiss this claim as inadequately pled was therefore premature.
The case will now go back to District Court in Pennsylvania, where Nurse Ruggiero will attempt to sue and collect damages for a wrongful termination of employment based on refusing a mandatory vaccine for medical reasons.
Comment on this article at VaccineImpact.com.
Leaving a lucrative career as a nephrologist (kidney doctor), Dr. Suzanne Humphries is now free to actually help cure people.
In this autobiography she explains why good doctors are constrained within the current corrupt medical system from practicing real, ethical medicine.
One of the sane voices when it comes to examining the science behind modern-day vaccines, no pro-vaccine extremist doctors have ever dared to debate her in public.
Medical Doctors Opposed to Forced Vaccinations – Should Their Views be Silenced?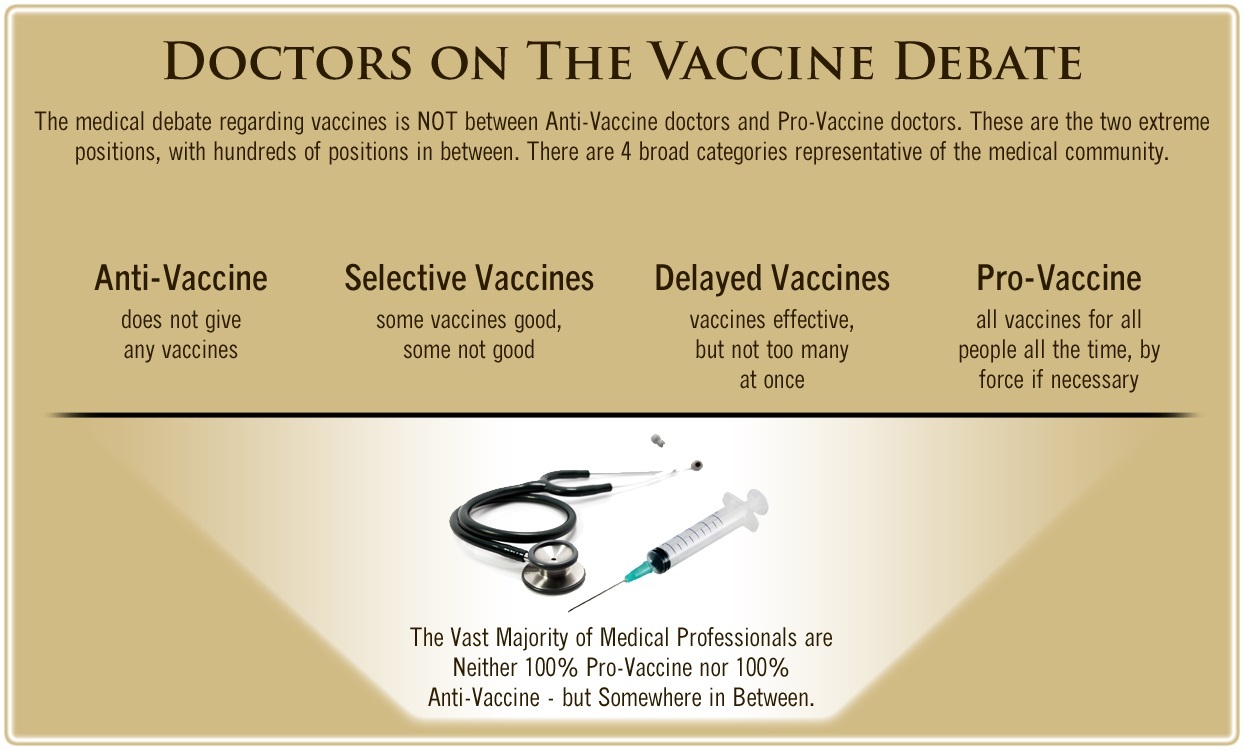 One of the biggest myths being propagated in the compliant mainstream media today is that doctors are either pro-vaccine or anti-vaccine, and that the anti-vaccine doctors are all "quacks."
However, nothing could be further from the truth in the vaccine debate. Doctors are not unified at all on their positions regarding "the science" of vaccines, nor are they unified in the position of removing informed consent to a medical procedure like vaccines.
The two most extreme positions are those doctors who are 100% against vaccines and do not administer them at all, and those doctors that believe that ALL vaccines are safe and effective for ALL people, ALL the time, by force if necessary.
Very few doctors fall into either of these two extremist positions, and yet it is the extreme pro-vaccine position that is presented by the U.S. Government and mainstream media as being the dominant position of the medical field.
In between these two extreme views, however, is where the vast majority of doctors practicing today would probably categorize their position. Many doctors who consider themselves "pro-vaccine," for example, do not believe that every single vaccine is appropriate for every single individual.
Many doctors recommend a "delayed" vaccine schedule for some patients, and not always the recommended one-size-fits-all CDC childhood schedule. Other doctors choose to recommend vaccines based on the actual science and merit of each vaccine, recommending some, while determining that others are not worth the risk for children, such as the suspect seasonal flu shot.
These doctors who do not hold extreme positions would be opposed to government-mandated vaccinations and the removal of all parental exemptions.
In this article, I am going to summarize the many doctors today who do not take the most extremist pro-vaccine position, which is probably not held by very many doctors at all, in spite of what the pharmaceutical industry, the federal government, and the mainstream media would like the public to believe.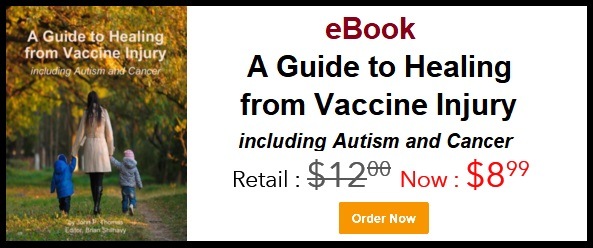 Say NO to Mandatory Vaccines T-Shirt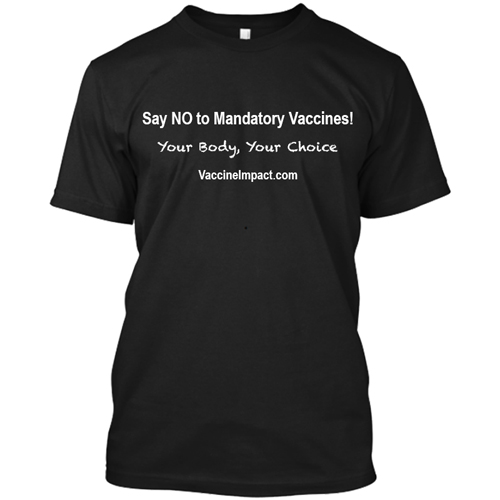 100% Pre-shrunk Cotton
Order here!
Make a Statement for Health Freedom!
Big Pharma and government health authorities are trying to pass laws mandating vaccines for all children, and even adults.
Show your opposition to forced vaccinations and support the cause of Vaccine Impact, part of the Health Impact News network.
Published on June 10, 2018