Health Impact News
Nick Catone is a professional MMA martial arts fighter, and his wife, Marjorie Catone, is a registered nurse who works in an intensive care unit at a local hospital where they live.
17 days after their 20 month old healthy and active son, Nicholas, was vaccinated with the DTaP (Diphtheria, Tetanus, Pertussis) vaccine, his parents found him dead in his bed one morning.
In the interview below with Del Bigtree, Marjorie comments about how her nursing education never trained her in the possible adverse reactions to vaccines, and she never bothered to check the ingredients of the vaccine, even though as a wife of a professional MMA fighter and mother she was meticulous to check ingredient lists of foods to make sure her family was eating healthy.
The autopsy report of their son listed the cause of death as "sudden unexplained" (SIDS) and "natural," as medical authorities apparently refused to consider their son's vaccines as a contributing factor to his death, and they allegedly did not conduct a thorough exam during the autopsy.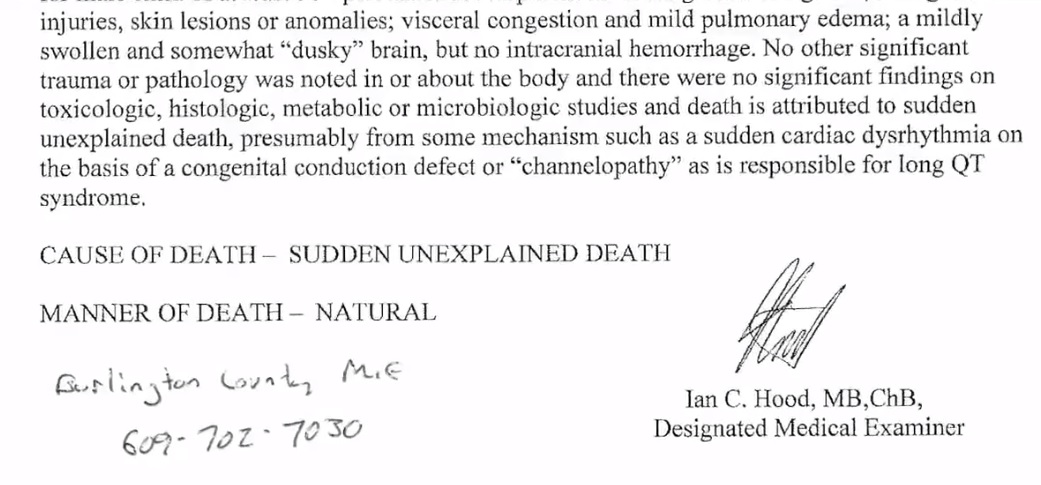 Nick and Marjorie now want to warn others about the dangers of vaccines, so that parents can be informed before making a decision to vaccinate their children, before it is too late and they find themselves in the same situation as they are, grieving over the death of their formerly healthy child. They are putting up billboards in several states in an effort to educate the public on the risks of vaccines.
Watch the interview with Del Bigtree:
See Also:
Comment on this story at VaccineImpact.com.
Dr. Andrew Moulden: Every Vaccine Produces Harm
Retail: $13.99
Now: $9.99
Order Here.
Canadian physician Dr. Andrew Moulden provided clear scientific evidence to prove that every dose of vaccine given to a child or an adult produces harm. The truth that he uncovered was rejected by the conventional medical system and the pharmaceutical industry. Nevertheless, his warning and his message to America remains as a solid legacy of the man who stood up against big pharma and their program to vaccinate every person on the Earth.
Dr. Moulden died unexpectedly in November of 2013 at age 49.
Because of the strong opposition from big pharma concerning Dr. Moulden's research, we became concerned that the name of this brilliant researcher and his life's work had nearly been deleted from the internet. His reputation was being disparaged, and his message of warning and hope was being distorted and buried without a tombstone. This book summarizes his teaching and is a must-read for everyone who wants to learn the "other-side" of the vaccine debate that the mainstream media routinely censors.
Read Dr. Andrew Moulden: Every Vaccine Produces Harm on your mobile device or computer by ordering the eBook!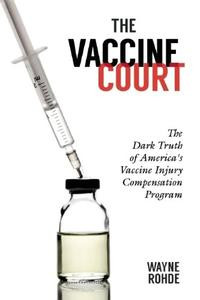 Book – The Vaccine Court, by Wayne Rohde – 240 pages

"The Dark Truth of America's Vaccine Injury Compensation Program"

FREE Shipping Available!
Say NO to Mandatory Vaccines T-Shirt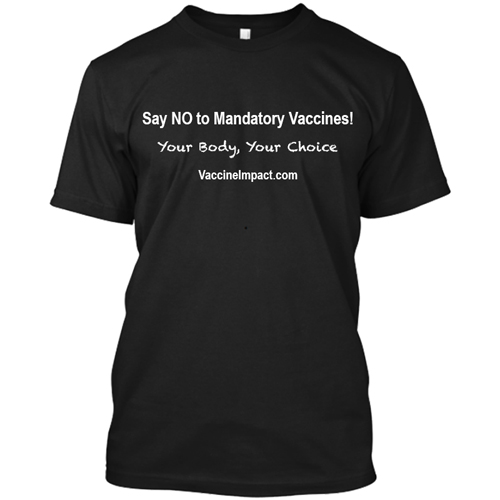 100% Pre-shrunk Cotton
Order here!
Make a Statement for Health Freedom!
Big Pharma and government health authorities are trying to pass laws mandating vaccines for all children, and even adults.
Show your opposition to forced vaccinations and support the cause of Vaccine Impact, part of the Health Impact News network.
Published on September 23, 2018