Health Impact News Editor Comments
Last October (2017) Paul Haeder, a Portland-based social worker and journalist, contacted Health Impact News about his story regarding mandatory training by Planned Parenthood, where he anonymously wrote out a question about the negative aspects regarding the Gardasil vaccine, and then was told not to attend the rest of the training. He was later fired from his job at a non-profit social organization working with troubled youth.
See:
This led Mr. Haeder to investigate the possible links between Planned Parenthood, and the Gardasil vaccine. He has published his research and thoughts at Hormones Matter.
Here are some excerpts from his investigations:
Falling into the Planned Parenthood Gardasil Snake Pit
The entire mess of questioning one vaccination – HPV, human papilloma virus vaccine known as Gardasil produced by Merck, and, Cervarix from GlaxoSmithKline's labs – has opened up more than a Pandora's Box for me. A viper pit I have been dumped into.
[J]ust one month ago, I was in a PP second training, this time at the Planned Parenthood of the Great Northwest, and I was summarily not only banned from finishing the two-day course, Fundamentals of Sex, but I was then put on administrative leave in Portland by my former employer and then fired ten days later.
I had no ax to grind with Planned Parenthood concerning training us – case managers — on how to communicate sex ed to youth. I expected to get through 16 hours of training with flying colors and a three-hour road trip back to Portland.
That did not happen, and Planned Parenthood – four trainers and two supervisors – contacted my employer to not only ban me from the second day of training, but fraudulently stated that I was against Western medicine, was untrainable related to the subject matter, and was a disruption to the learning environment for the other 39 students.
There wasn't even a kernel of truth to what they stated to my former employer on Oct. 15; however, during my termination meeting Oct. 26, the HR director stated that "the trainers with Planned Parenthood stated you voiced your disagreement with vaccines." The only voicing I did was anonymously, on paper, about Gardasil. Not vaccines in general.
The relationship between non-profits working with vulnerable youth, including homeless youngsters, and Planned Parenthood is more than just cooperative or symbiotic. My case exposes the fact Planned Parenthood's falsehoods concerning my participation at a training led directly to my termination.
The Sordid History of the HPV Vaccine Marketing
I have collected a hundred reports, articles, documentaries and blogs tied to the HPV vaccine, which has been in use since 2006. The treasure trove is enlightening, intimidating, depressing and validating.
Every drug and chemical in the world should have this amount of scrutiny, preferably before it is released, and yet, the depressing part is that these chemicals get very little advance review and once introduced into our systems of medicine, food production/ processing, and modern industrial existence, the unintended consequences and synergistic downsides are more difficult to elevate to a level of grave public concern.
Indeed, it often takes 20 years before the FDA will take action and the lessons of our folly reaches clinical care. Why so long? Perhaps it has to do the intense marketing of these chemicals.
The PR firms, legal teams, government agencies, law makers, and politicians all have a stake in the game with billions of dollars in profits at stake.
In fact, the pharmaceutical industry is the single largest contributor to congressional accounts in the United States, spending almost 4 billion dollars annually in lobbying efforts, more than double the spending of the defense industry.
This is, of course, in addition to the many millions more spent on marketing their products. The issues whirling around Gardasil represent a microcosm of all that is wrong with our healthcare industry. It is difficult at best and impossible for most to speak out against the power purchased with these multi-million dollar budgets.
For citizens, consumer groups, watchdog agencies or journalists going against the grain, the road to hell is paved with threats, lawsuits, and vitriol. We are labeled conspiracists, Luddites, anti-science extremists and crazies or nuts.
Fact is Stranger than Fiction
What I am finding in my own nascent life tied to Gardasil and Planned Parenthood is a type of bearing witness, knowing there are deeper and more layered and nuanced ways of looking at the mad men in advertising, marketing, propaganda and more existential ways of contemplating the insanity of unlimited growth, the consumer assault and battery from the merchants of death. Decades ago, Rachel Carson wrote:
The crusade to create a chemically sterile, insect-free world seems to have engendered a fanatic zeal on the part of many specialists and most of the so-called control agencies.
She believed that she was living in an era
…dominated by industry, in which the right to make a dollar at whatever cost is seldom challenged. When the public protests, confronted with some obvious evidence of damaging results of pesticide applications, it is fed little tranquilizing pills of half-truth. We urgently need an end to these false assurances, to the sugar coating of unpalatable facts.
The cross-pollination of a huge marketing campaigns with scientists and medical companies and pharmaceuticals is both bizarre and business as usual. Here, in 2006, from one of those marketing firms:
More than 95 insurance plans–covering 94 percent of insured individuals–have decided to reimburse Gardasil, according to Merck. The Centers for Disease Control and Prevention has also added the vaccine to its Vaccines for Children Contract, making it available to Medicaid-eligible, uninsured, under-insured, or Native American children up to the age of 18.

Analysts are optimistic about the vaccine's market potential. "It's very clear that patients are going to be interested in it," said John Lebbos, MD, therapeutic area director of infectious diseases at market research firm Decision Resources. "From what I've seen, it's going to be a blockbuster."

Education about the vaccine is going to be a critical piece–due both to a lack of understanding about HPV as well as early controversy that vaccination might lead to teen promiscuity.
Note the terminology of the purveyors of capital and profit-making health care: "vaccine's market potential" and "it's going to be a blockbuster." These are the sentiments of a physician whose Hippocratic oath states first do no harm.
More importantly, these are the sentiments that drive our healthcare industry. It is profit driven, not necessarily health driven, and therein lay one the many problems associated with the promotion of medications, vaccines, and/or environmental chemicals; profits and health need not align.
Setting the Stage
From the onset of Gardasil, after the fast-tracked shoddy FDA approval (Examining the FDA's HPV Vaccine Records), Merck deployed the services of one of the world's more powerful propaganda firms, AKA PR outfits.
The PR genius behind all stages of Merck's HPV and Gardasil campaigns is the PR giant Edelman. The world's largest independent PR firm, Edelman boasts more than 2,100 employees working in 46 wholly owned offices worldwide, plus the additional resources of more than 50 affiliates.
Apparently Merck is hoping that most, if not all the states in the US, will mandate a vaccine against HPV as a pre-requisite for school attendance. And beat rivals to it, before GlaxoSmithKline gets FDA approval for its Cervarix.
In the dozens and dozens of articles in the New York Times, in reports by PR Watch and Judicial Watch, scant few mentioning of the untold physical incapacitation, chronic illness and deaths tied to Gardasil by many citizen groups with some scientists behind the calls to stop the Gardasil-Cervarix mass vaccination program.
But, 11 years ago, even before FDA approval, Merck and Edelman were on the PR war-path beating the cervical cancer drums:
Merck used its deep pockets to make sure that even before the FDA had approved Gardasil, there was a growing awareness of and concern about HPV and its link to cervical cancer. According to Bloomberg News, Merck spent $841,000 for Internet ads alone relating to HPV in the first quarter of 2006 — months before the FDA had even approved Gardasil (Part One: Setting the Stage).
Drug Marketing through Non-Profit Support and Favorable Legislation
How does this marketing affect the non-profit sector?
A report in the New England Journal of Medicine found that "83 percent of the nation's 104 largest patient advocacy groups take contributions from the drug, medical device and biotech industries," and "one-fifth of the patient advocacy groups studied accepted $1 million or more from drugmakers, but exactly how much those groups accepted is fuzzy."
It is fuzzy because non-profit funding streams are not disclosed and/or are purposefully channeled through pharma subsidiaries in order to obfuscate obvious connections.
If the organization's existence depends upon funding from a product manufacturer, is it unreasonable to assume that the organization might be beholden to the views of their funders?
I don't think so. Check out the interview with one of the world's richest men's son, Peter Buffet, on the Charitable Industrial Complex here: My talk with Peter Buffett ,Warren Buffett's son, about what's wrong with philanthropy.
Here's just one example of non-profit collusion with the pharmaceutical companies and health care for-profits. This is a three-part series written for PR Watch in 2017 by journalist Judith Siers-Poisson:
According to their website, "Women in Government is a national 501(c)(3), non-profit, bi-partisan organization of women state legislators providing leadership opportunities, networking, expert forums, and educational resources to address and resolve complex public policy issues."

The campaigns that they feature on their home page deal with kidney health, Medicare preventive services, higher education policy, and the "Challenge to Eliminate Cervical Cancer," which was publicly launched in 2004.

On February 2, 2007, Texas Governor Rick Perry, against the wishes of his conservative base and to the surprise of critics, signed an executive order mandating HPV vaccination for girls entering seventh grade. Then, unfortunately for Perry and Merck, details of his many connections with both Merck and Women in Government became public.

Ellen Goodman of the Boston Globe noted, "It turned out that Perry's former chief of staff is now a lobbyist for Merck. Did that look bad? Whoa, Nellie. Did it look bad that Merck had funded an organization of women legislators backing similar bills?

Whoa, Merck." USA Today reported that Perry's current chief of staff's mother-in-law, Texas Republican State Representative Dianne White Delisi, is a state director for Women in Government.

Perry's wife, Anita, a nurse by training, addressed a WIG summit on cervical cancer in Atlanta in November 2005. Perry also received $6,000 from Merck's political action committee during his re-election campaign.

In 2004, more than 20 WIG funders were pharmaceutical companies or entities heavily invested in health care issues that could come before state legislators.

A short list includes both Merck & Co., Inc and Merck Vaccine, GlaxoSmithKline (which will soon have the second HPV vaccine on the market), and Digene Corporation (which manufactures an HPV test).

Other drug interests listed as donors to WIG include Novartis, Eli Lilly, AstraZeneca, Bayer Healthcare, Pfizer, Bristol-Myers Squibb (both the company and their foundation), and Pharmaceutical Research and Manufacturers of America, also known as PhRMA, one of the largest and most influential lobbying organizations in Washington representing 48 drug companies.
The funders of Women in Government today, as I am looking at their website, are still those big ones listed above and others in the for-profit health care fields.
So here the pharmaceutical companies funded a non-profit organization that then supported legislators and legislation favorable for the companies and products. By all accounts, a common practice.
What happens when they also fund the organizations tasked with providing healthcare, organizations such as Planned Parenthood?
Can we tie Planned Parenthood to the makers of Gardasil? I think we can. Here is just an introduction to their funding.
According to a Washington Post article run in August 2015, during the fiscal year that ended June 30, 2014, Planned Parenthood affiliates around the country received $528.4 million in government funds (a combination of state, federal and sometimes local government dollars).
Those federal dollars were the single largest source of money coming into the organization and its local affiliates, by far. Another $305.3 million came from non-government sources, about $257.4 million reached the organization after private donors and foundations made contributions and bequests.
The organization also raised another $54.7 million in fees charged for its services. Government funding, with federal dollars comprising the biggest portion of this part of the organization's budget, are absolutely critical to Planned Parenthood's total operation, but so too are the private funds. How and from whom those private funds come aligns quite clearly with the organization's view on certain drugs and vaccines.
On the surface, this seems perfectly reasonable. Why wouldn't a private foundation support an organization that aligns with its goals? It would be illogical to support an organization with contrary views.
What becomes clear though, once we begin to unravel these connections, is just how deeply entrenched these alliances are. It begs the question, if a significant portion of one's operational budget comes from a foundation and/or a manufacturer who supports a particular product or set of products, is it possible to question those products in any meaningful way or at all?
Probably not.
Just recently, Peter Doshi, associate editor of the British Medical Journal, published a scathing report about the specious relationships between vaccine educators like Every Child by Two, the Immunization Action Coalition and even the American Academy Pediatrics, the CDC and the pharmaceutical industry.
Each organization received millions of dollars in funding both directly from the CDC and from industry, and as a consequence, their recommendations regarding vaccines are in lockstep with their funders.
When pressed about these relationships and whether any of the organizations had ever questioned the safety or efficacy of the products they recommend, each admitted that they had not.
So just how independent and reliable is the health information put forth both non-profit organizations like Planned Parenthood, who receive their funding from industry or foundations supported by industry?
Moreover, how closely must the organization's employees adhere to the accepted party line?
If my case is any indication, pretty damned closely.
The precipitating factor for Planned Parenthood essentially informing my employer that I was not trainable and that I was incapable of imparting sound, evidence-based sex ed information to my clients, was a handwritten suggestion/inquiry solicited by the trainers (stated by them to stay anonymous) after each of the seven modules.
One of my two notes was a deep skepticism about one of Planned Parenthood's money makers – the HPV vaccine, manufactured as Gardasil by Merck. I imparted disappointment that Planned Parenthood trainers were not even aware of or concerned about the negative press around Gardasil.
I never mentioned any disregard for the sex ed training, nor did I state I would not allow my clients to pursue getting any contraceptive or vaccine.
It was clear that the training was all about Planned Parenthood's word on everything or the highway.
I am not a big fan of any forced (or group-think) hyper rah-rah-rah of any organization, or what I am now calling the "ich liebe dich Planned Parenthood uber alles in der Welt … I love you Planned Parenthood above anything else in the world" syndrome.
Planned Parenthood never gave me a chance to meet with the three trainers and two supervisors to discuss their concerns. And, after the banishment, my former employer never sought testimony from me concerning my beliefs about contraception and abortion, nor did they solicit comments from two fellow case managers who were at the training with me to determine my participation and commentary at the training.
If the reader looks at the $16.6 million in public grants and contracts the Lifeworks non-profit received last year, ipso facto this large Portland non-profit depends significantly on money coming from the state, county, and US taxpayer in the form of Planned Parenthood.
It's All About Language, Narrative Framing, Intent
"What, really, is a word? In its written form, it's a great many things. It is a symbol. A representation of individual phonics that, when assembled in such a sequence, produces a gestalt.

Rearrange the letters corresponding to those sounds, and you've eliminated or transformed that symbol.

A word is an idea. Not simply a representation of an idea, but an idea in itself.

The idea that what we think can not only be thought, not only expressed verbally, but also textually, a physical marking of the presence of thought — the evidence of its spatial existence." — Daniel Choudhury, What's Your Word Worth?
Before I go further, a quick glossary of terms should be inserted to help the reader see the context from which I am writing this third part of a series I could thumbnail title as " My Run-in with Gardasil, Planned Parenthood, and a Culture of No Questions Asked – A Firing Story!"
Sacrosanct – An adjective is defined as anything (principle, place or routine) regarded as too important or valuable to be interfered with.
Antivaxxer – A derogatory term used by industry to describe individuals who question vaccine safety or efficacy; typically parents of children injured by vaccines.
Planned Parenthood – A noun defined as a nonprofit organization that does research into and gives advice on contraception, family planning, and reproductive problems.
Big Pharma – A noun defined as large pharmaceutical companies (= companies producing medical drugs), especially when these are seen as having a powerful and bad influence.
Whistleblower – A noun defined as a person who tells someone in authority about something illegal that is happening, esp. in a business or government.
Of course, I could insert the Urban Dictionary's definitions of these items, and I certainly could link profoundly to various narratives around the mission, vision, and history of Planned Parenthood, what I would call the good, the bad and the ugly of its roots in the 1920's with Margaret Sanger, a slew of eugenicists, and its oddly racist backers of contraception and sterilization.
Sanger founded the American Birth Control League in 1921, and 21 years later changed its name to Planned Parenthood.
Note that I am now in dangerous territory for many readers – the sacrosanct right to seek contraceptive and abortion services. In some ways, I have crossed that line in the sand by criticizing that Sacred Cow in the minds of many, Planned Parenthood.
I am really just attacking the malfeasance and unethical behavior and then treatment of me as a human being in the context of a Planned Parenthood training. I didn't even get out of the gate, so to speak, with an adult, robust, discussion about the HPV, cervical cancer, the vaccine and its risks.
Almost everything now that I written about Big Pharma-GSK-Merck-HPV Vaccine-Planned Parenthood came AFTER I was fired on the word of Planned Parenthood staff.
Like this doozy – the 2017 Lasker Awards (sort of dubbed the US Nobel Prize) was given to Planned Parenthood and the developers of the HPV vaccine September of this year:
The winners "are being honored for their work in basic and clinical medical research and in public service," Claire Pomeroy, MD, president of the Albert and Mary Lasker Foundation, said at a teleconference today.

Douglas R. Lowy, MD, and John T. Schiller, PhD, both from the National Cancer Institute, Rockville, Maryland, won the Lasker-DeBakey Clinical Medical Research Award for a major advance that improves the lives of many thousands of people. Their research centers on the development of HPV vaccines that prevent cervical cancer and other tumors caused by HPVs.

Planned Parenthood won the Lasker-Bloomberg Public Service Award for providing vital health services and reproductive care to millions of women for more than 100 years.
The Lasker-Bloomberg Public Service Award comes with a $250,000 award for each winner. Planned Parenthood in 2012 received 45 percent of its revenues from government health services grants and reimbursements. Now that's around 35 percent of their revenue stream. In addition, in 2012, 16 percent of revenues were tied to non-medical programs.
From 1939 to 1942 Margaret Sanger was part of the Birth Control Federation of America alongside Mary Lasker and Clarence Gamble in the Negro Project, an effort to deliver birth control to poor black people.
I know my research into Big Pharma's duplicitous, double-dealing and dangerous schemes is not as risky as throwing down criticism of Planned Parenthood. At Hormones Matter, maybe the idea of questioning Gardasil and Cervarix or even the birth control pill, especially by a white male, also is not dangerous territory.
The reality of how suspect, dangerous and medically unnecessary the HPV vaccine is also puts me into a league of its own vis-à-vis the antivaxxer campaigners, a title I have never adopted or will adopt. I never expected this pebble into the pond – my superficial questioning a vaccine – to turn into a tsunami-like rippling effect in my life.
Vaccines, Science, Anti-Science, Marketing, Propaganda, Resistance to Business as Usual a la Big Pharma
Interestingly, during my research, I came across a story out this February about a meteorologist who questioned the safety of vaccine schedules and chemical ingredients being fired, and hit with the Scarlet Letter, A, as an Antivaxxer.
Did WGBH News hire a science reporter who doesn't believe in science?

That's the question being asked by some employees of the PBS affiliate after learning that Mish Michaels, a former meteorologist at WBZ-TV who has been outspoken in her controversial belief that vaccines cause autism, had been hired as the station's new science reporter.

Among those who wondered whether Michaels was right for the job was Jim Braude, host of WGBH News's "Greater Boston," for which Michaels was supposed to report stories.

We're told that Braude this week raised his concerns with station bosses, including WGBH News GM Phil Redo and "Greater Boston" executive producer Bob Dumas, and they have since changed their minds.

"The decision was made that [Michaels] is not a good fit for 'Greater Boston' and she won't be working there, Braude stated.
Using one giant latex brush, then, by questioning the safety of Gardasil at a Planned Parenthood training, I am now being painted with that same broad stroke into the same corner as the anti-evolution, anti-science "quacks or loonies" or whatever pejorative is the flavor of the digital hour.
Yet, the story of HPV vaccine and injuries and deaths keeps coming around: Japan pulls Gardasil off the shelves three years ago. A lawsuit, class action, followed this move:
Lawyer Masumi Minaguchi, a representative from the planned lawsuit's defense team, told a news conference in Tokyo the victims will file the suit sometime after June against the central government, GlaxoSmithKlien PLC, the maker of Cervarix, and Merck Sharp & Dohme Corp., the maker of Gardsil, at four district courts in Tokyo, Nagoya, Osaka and Fukuoka.

"The victims wish to live a peaceful life and prevent further suffering by finding out the truth (about the vaccine side effects)," Minaguchi added.

She said the defense team will seek additional plaintiffs to join the lawsuit by holding seminars in April and May. Currently, 12 plaintiffs are taking part in the suit, according to Minaguchi.

Saitama Prefecture resident Nanami Sakai, who plans to be one of the plaintiffs, was one of four to attend the news conference. The 21-year-old, who was given Cervarix twice in 2011, said she did not receive information about the pros and cons of the vaccine before receiving the injections.

"I'd like to know why I was left scarred by the vaccine, why I was not able to receive proper treatment right away and why my situation was not adequately conveyed to the state," Sakai said.

Sitting in a wheelchair, Sakai said she has numbness in the right side of her body, back and around her chest.
And what about in Colombia, and the injured, dead and lawsuits there tied to HPV vaccine?
Lloyd Phillips, an American researcher of infectious diseases and genetics, has studied the adverse effects of Gardasil for five years. His work has revealed how Gardasil works differently in different people.

He has documented related and biologically plausible mechanisms of action which could cause the many serious and life-threatening side effects which are being reported by girls and young women around the world after receiving the HPV vaccine.

In Colombia we have a potential crisis of major proportions resulting from the use of Gardasil because it is "free and compulsory" by "Law of the Republic".

It is assumed that this HPV vaccine is effective when used to combat cervical cancer, which can be caused by human papilloma virus. However, this vaccine has been hotly debated internationally for allegedly being dangerous and ineffective.

It is currently being administered in Colombia without obtaining informed consent from young girls and their parents as to the potential and unknown risks of use.
Read all of Paul Haeder's articles on Gardasil at Hormones Matter.
Comment on this article at VaccineImpact.com.
Say NO to Mandatory Vaccines T-Shirt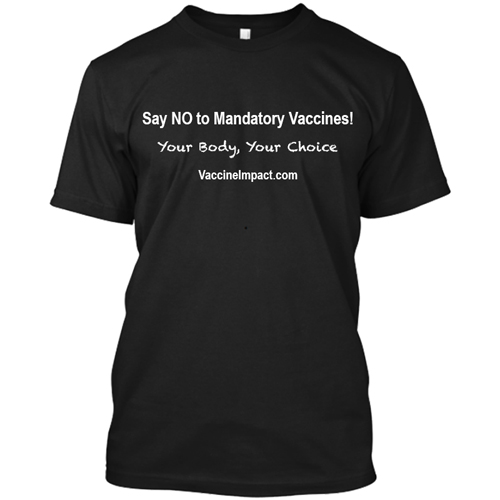 100% Pre-shrunk Cotton
Order here!
Make a Statement for Health Freedom!
Big Pharma and government health authorities are trying to pass laws mandating vaccines for all children, and even adults.
Show your opposition to forced vaccinations and support the cause of Vaccine Impact, part of the Health Impact News network.
Leaving a lucrative career as a nephrologist (kidney doctor), Dr. Suzanne Humphries is now free to actually help cure people.
In this autobiography she explains why good doctors are constrained within the current corrupt medical system from practicing real, ethical medicine.
One of the sane voices when it comes to examining the science behind modern-day vaccines, no pro-vaccine extremist doctors have ever dared to debate her in public.
Medical Doctors Opposed to Forced Vaccinations – Should Their Views be Silenced?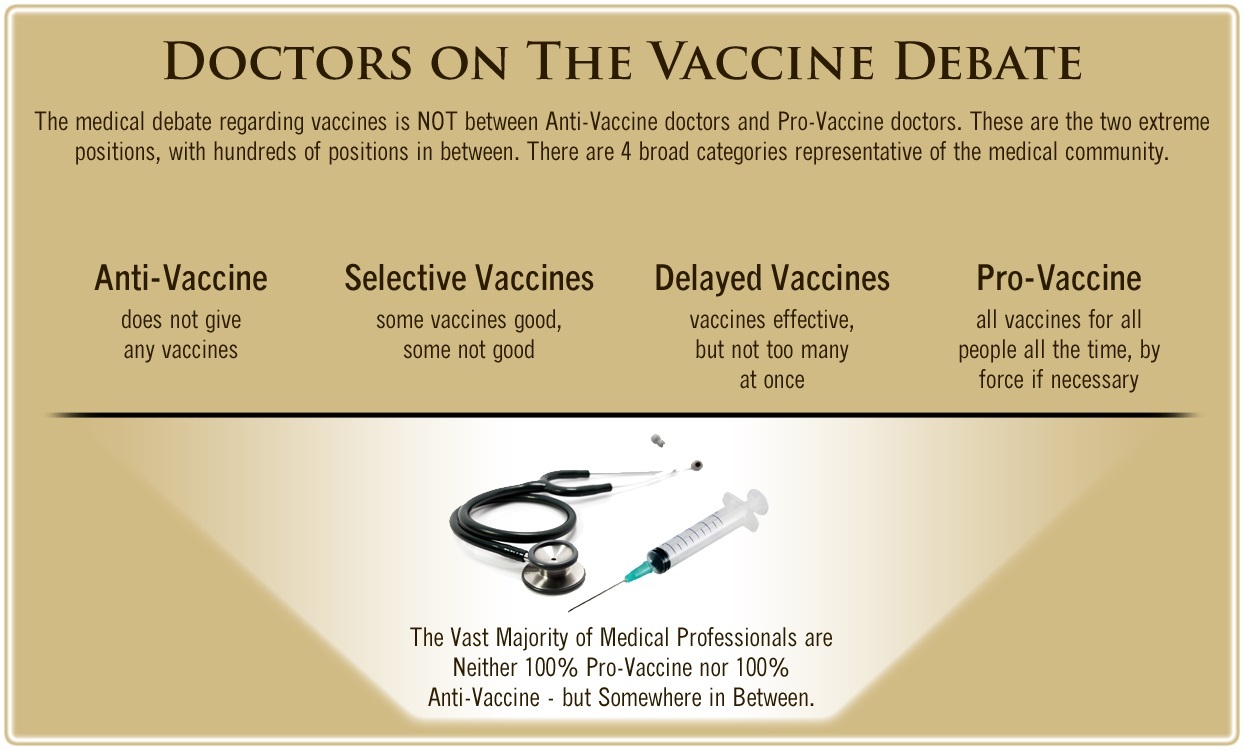 One of the biggest myths being propagated in the compliant mainstream media today is that doctors are either pro-vaccine or anti-vaccine, and that the anti-vaccine doctors are all "quacks."
However, nothing could be further from the truth in the vaccine debate. Doctors are not unified at all on their positions regarding "the science" of vaccines, nor are they unified in the position of removing informed consent to a medical procedure like vaccines.
The two most extreme positions are those doctors who are 100% against vaccines and do not administer them at all, and those doctors that believe that ALL vaccines are safe and effective for ALL people, ALL the time, by force if necessary.
Very few doctors fall into either of these two extremist positions, and yet it is the extreme pro-vaccine position that is presented by the U.S. Government and mainstream media as being the dominant position of the medical field.
In between these two extreme views, however, is where the vast majority of doctors practicing today would probably categorize their position. Many doctors who consider themselves "pro-vaccine," for example, do not believe that every single vaccine is appropriate for every single individual.
Many doctors recommend a "delayed" vaccine schedule for some patients, and not always the recommended one-size-fits-all CDC childhood schedule. Other doctors choose to recommend vaccines based on the actual science and merit of each vaccine, recommending some, while determining that others are not worth the risk for children, such as the suspect seasonal flu shot.
These doctors who do not hold extreme positions would be opposed to government-mandated vaccinations and the removal of all parental exemptions.
In this article, I am going to summarize the many doctors today who do not take the most extremist pro-vaccine position, which is probably not held by very many doctors at all, in spite of what the pharmaceutical industry, the federal government, and the mainstream media would like the public to believe.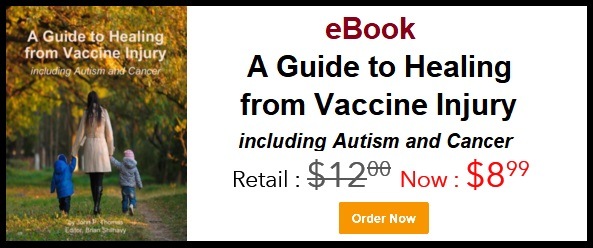 Published on December 12, 2017