by Health Impact News/MedicalKidnap.com Staff
As an Arkansas State Senator, Alan Clark has taken seriously his responsibility to hear the voice of the people in his state. When citizens brought the story of the Stanley family to his attention, he investigated.
Homeschooling parents Hal and Michelle Stanley's 7 children were removed from their home one cold night in January 2015, over false allegations that they were poisoning their children with an unapproved mineral substance. The children have since been returned home, but their lives were turned upside down.
See their story:
In the two years that followed the seizure of the Stanley children, Senator Clark has investigated the actions and policies of his state's Department of Children and Family Services. He was stonewalled at some points, as DCFS officials resisted Congressional efforts to hold the state agency accountable for their actions. In October, Senator Clark wrote concerning his efforts to obtain information on the Stanley case:
Most do not know that I had to hold the DCFS budget to get that information and the whole Arkansas legislature had to back me to force them to comply. They are clearly more secretive than they have to be. They are clearly more secretive than the law allows.
What he found within the agency was a frightening abuse of power, where innocent families suffer and are torn apart, and children often suffer even more abuse at the very hands of those who are supposed to be protecting them.
See:
Shortly after, an internal email was discovered that showed that the agency was well aware from the beginning that they had no legal right to intervene in the Stanley family. That email was the "smoking gun," but it was withheld from the legislative oversight committee that Senator Clark co-chairs, prompting him to write that "the gloves are about to come off," and that all those who had hindered efforts to get at the truth would be exposed.
Child Welfare Manifesto
On December 26, 2016, Senator Alan Clark posted to his Facebook page his vision for Child Protective Services, which he has entitled "Child Welfare Manifesto." In it, he acknowledges the great harm that is being done to children in the name of protecting them, and gives some common sense considerations that lawmakers in every state would do well to pay attention to as they examine the Child Protective Services agency and its impact on the families in their state.
Here is the document in its entirety:
CHILD WELFARE MANIFESTO

The new rule in child welfare should be borrowed from Hippocrates. First, do no harm.

There is so much argument about how often the government/state should intervene, how much we should intervene, how we should intervene, should we intervene.
We know or we should know of the intense psychological, often permanent trauma that can be and is inflicted by removing children from their families and placing them with strangers. Every time we move them that trauma is compounded. If the strangers we place them with are not extraordinary human beings the trauma is compounded more.

We must consider that before we remove a child. Someone who truly understands the weight of that should be the only one making that decision. We should be absolutely sure that we have a better solution before we make that removal.

We cannot continue to make the decision that a child's current situation is not acceptable, only to move them into another unacceptable situation. That is child abuse perpetrated by the state.

We do not just need to reform the system. We need to rethink the very nexus of the system. We cannot continue to assume that the new situation for the child is superior to the old situation, simply because it is the best the state can do today.

Children are not playing cards to be shuffled here and there at the state's whim. They are not cattle that can be herded from pasture to pasture as it is convenient for the state. For that matter, neither are parents or foster parents. If we are going to take custody of a child it must be with the same care that we would parent our own child. Anything less is to be guilty of negligence ourselves.

The horrible situations that some children face should no longer be used as an excuse for trauma and abuse both, active and passive, committed by actors of the state, even with the best intentions.

We either must intervene in less cases or we become a much more intensively, caring, compassionate, thinking nursery to the children we profess to care so much about that we took them in the first place. If a child is going to suffer abuse it is better that they suffer it in the natural surroundings of their own family than in the foreign unnatural surroundings perpetrated by the state.

There are enough cases out there of the state making egregious mistakes to place the State of Arkansas on the Child Maltreatment List, I think. The state can appeal, but that is one case where I would like to be the administrative law judge.
Comment on this article at MedicalKidnap.com.
Support the cause of Medical Kidnapping by purchasing our new book!
If you know people who are skeptical and cannot believe that medical kidnapping happens in the U.S. today, this is the book for them! Backed with solid references and real life examples, they will not be able to deny the plain evidence before them, and will become better educated on this topic that is destroying the American family.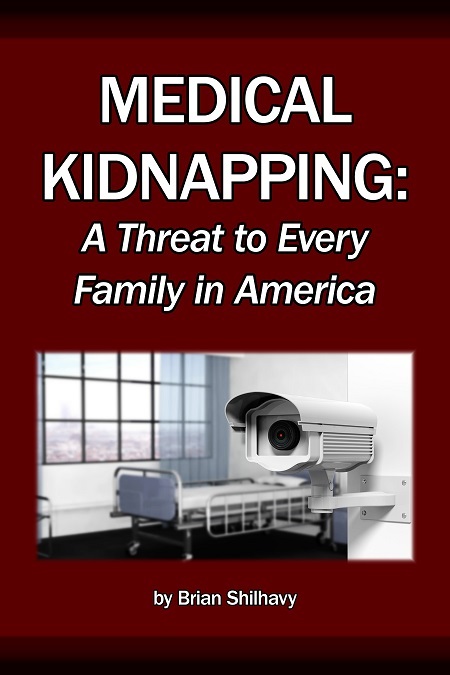 1 Book – 228 pages
Retail: $24.99
FREE Shipping Available!
Now: $14.99
Order here!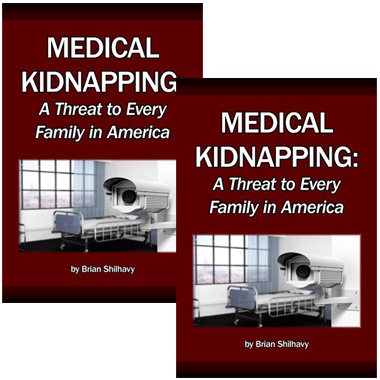 2 Books
Retail: $49.98 (for 2 books)
FREE Shipping Available!
Now: $19.99 (for 2 books)
Order here!
Also available as eBook:

eBook – Download Immediately!
$9.99
Published on January 3, 2017