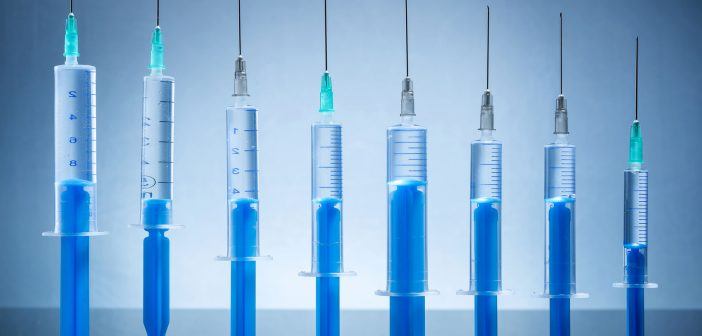 Vaccine Studies Debunked
by Alliance for Natural Health – USA
Dr. Brian Hooker, PhD, PE, has helped us expose the shortcomings in commonly cited pro-vaccine studies that argue against a vaccine/autism link. Action Alert!
This week, ANH-USA is releasing a white paper in conjunction with Dr. Brian Hooker, scientific advisor for Focus for Health. The paper critically examines twelve studies that are commonly cited by the media and government agencies as irrefutable proof that vaccines are safe and do not cause autism. As you will see below, many of these studies prove nothing of the sort, and are riddled with conflicts of interest.
In addition to conflicts of interest, each study is critiqued for methodological weaknesses, such as poor sample choice, data inconsistencies, and faulty comparisons. We argue that, given their flaws, these studies cannot be taken as proof that vaccines are universally safe for children or that they do not cause autism—as vaccine zealots and their captive government agencies claim. We do not conclude that vaccines are the primary cause of autism—but each child is biologically different, and some may be much more vulnerable than others, which can be missed in mass studies, and these particular studies do not allay legitimate concerns. This is especially true given the most up-to-date science, especially on aluminum adjuvants, which we covered recently in the Pulse.
There is indeed a disconnect when it comes to issues of vaccine safety. Take, for instance, the recent news that Wal-Mart is planning to ban a number of toxic chemicals from thousands of its products. One of those chemicals is formaldehyde, which is also a common vaccine adjuvant. Most people would applaud Wal-Mart for responding to consumers' desire for safer products, yet when advocates call for the removal of dangerous adjuvants from vaccines to make them safer, we're condescendingly told that the "science is settled" and vaccines are as safe as can be, even though this point has not even been studied.
We hope that this information will convince lawmakers in states across the country that removing all non-medical exemptions to vaccination, as California has already done and other states are considering, is unwise and unethical given the surprisingly little safety testing that has been done to prove the safety of vaccines.
Below is a brief sample of what can be found in our new white paper.
No evidence for measles, mumps, and rubella vaccine-associated inflammatory bowel disease or autism in a 14-year prospective study (1998)

Authors: Peltola H, Patja A, Leinikki P, Valle M, Davidkin I, Paunio M.
Conflicts of interest: This study was based on inherently unreliable data and funded by Merck, which makes the current formulation (MMR-II) of the measles, mumps, and rubella vaccine, and stands to profit from results that disprove any dangers.
A population-based study of measles, mumps, and rubella vaccination and autism (2002)
Authors: Madsen KM, Hviid A., Vestergaard M., Schendel D, Wohlfahrt J, Thorsen, P.
Conflicts of interest: This study presented very inconsistent data and was funded by the National Immunization Program at the US Centers for Disease Control and Prevention (CDC), which had a vested financial interest in increased use of the MMR vaccine, as it bought the vaccine directly from Merck and distributed it for reimbursement to the states' public health departments. Also, one of the coauthors of the study, Dr. Diana Schendel, was a CDC employee at the time of publication. In addition, three of the coauthors (Dr. Mads Melbye, Mr. Jan Wohlfahrt, and Mr. Anders Hviid) were employees of Staten Serum Institut, a for-profit company that manufactures and distributes vaccines in Denmark.
To read the details on each study and the rest of the white paper, click here.
Action Alert! Write to your state legislators, your governor, and your senators and congressional representatives, and tell them to oppose any legislation that removes exemptions to vaccination, given the recent scientific evidence and the shaky ground on which pro-vaccine studies lie. Please send your message immediately.
Read the full article at Alliance for Natural Health – USA.
Comment on this article at VaccineImpact.com.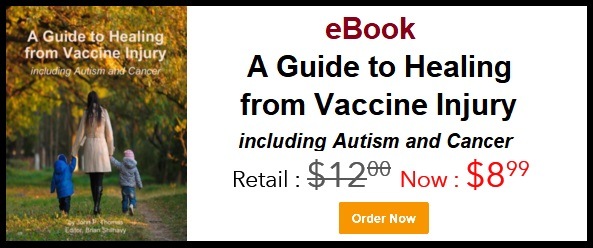 Medical Doctors Opposed to Forced Vaccinations – Should Their Views be Silenced?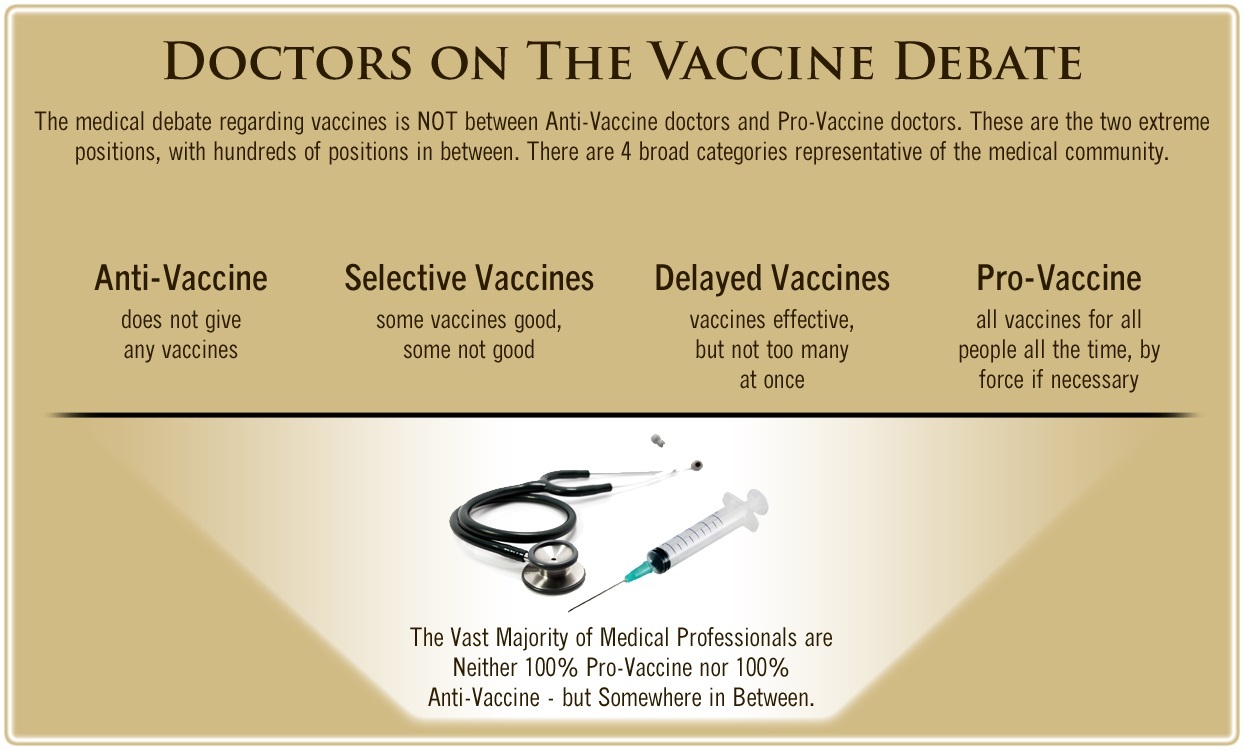 One of the biggest myths being propagated in the compliant mainstream media today is that doctors are either pro-vaccine or anti-vaccine, and that the anti-vaccine doctors are all "quacks."
However, nothing could be further from the truth in the vaccine debate. Doctors are not unified at all on their positions regarding "the science" of vaccines, nor are they unified in the position of removing informed consent to a medical procedure like vaccines.
The two most extreme positions are those doctors who are 100% against vaccines and do not administer them at all, and those doctors that believe that ALL vaccines are safe and effective for ALL people, ALL the time, by force if necessary.
Very few doctors fall into either of these two extremist positions, and yet it is the extreme pro-vaccine position that is presented by the U.S. Government and mainstream media as being the dominant position of the medical field.
In between these two extreme views, however, is where the vast majority of doctors practicing today would probably categorize their position. Many doctors who consider themselves "pro-vaccine," for example, do not believe that every single vaccine is appropriate for every single individual.
Many doctors recommend a "delayed" vaccine schedule for some patients, and not always the recommended one-size-fits-all CDC childhood schedule. Other doctors choose to recommend vaccines based on the actual science and merit of each vaccine, recommending some, while determining that others are not worth the risk for children, such as the suspect seasonal flu shot.
These doctors who do not hold extreme positions would be opposed to government-mandated vaccinations and the removal of all parental exemptions.
In this article, I am going to summarize the many doctors today who do not take the most extremist pro-vaccine position, which is probably not held by very many doctors at all, in spite of what the pharmaceutical industry, the federal government, and the mainstream media would like the public to believe.
Published on August 5, 2016