by Health Impact News
The VAXXED film crew was recently in Tulsa, Oklahoma where they interviewed local physicians Dr. James Meehan and Dr. Andy Revelis about the National Vaccine Injury Compensation program, which was established 30 years ago in 1986. This law, enacted by Congress and signed into law by President Ronald Reagan, gave total legal immunity to the pharmaceutical companies that produce vaccines, and set up a special "Vaccine Court" operated by the government.
Prior to 1986, there were so many lawsuits against pharmaceutical companies for injuries and deaths due to vaccines, that the pharmaceutical lobby told Congress that they would stop manufacturing vaccines unless the government gave them immunity from lawsuits. Their products cannot survive in a free market without government intervention mandating their use, and protecting the manufactures from any responsibilities for faulty products.
Dr. Meehan states:
It was one of the most tragic decisions in the history of medicine.
Dr. Meehan states that the Vaccine Court is a huge barrier to justice, and forces the American tax payers to now pay for compensation to those injured or killed by vaccines.
The no-fault law allowed pharmaceutical companies to go from a few vaccines in the market to over three times as many, with over 200 vaccines currently under development in the pipeline. Without product liability, the emphasis now is on profits, and not product safety or efficacy.
Dr. Revelis adds:
We are now in a situation where manufacturers of Corn Flakes and Diet Coke are held to a higher standard than a medication that is injected into children and into adults throughout the world, and there is no liability to safeguard its effectiveness and its safety.
What the entire interview:
Comment on this article at VaccineImpact.com.
See Also:
Leaving a lucrative career as a nephrologist (kidney doctor), Dr. Suzanne Humphries is now free to actually help cure people.
In this autobiography she explains why good doctors are constrained within the current corrupt medical system from practicing real, ethical medicine.
One of the sane voices when it comes to examining the science behind modern-day vaccines, no pro-vaccine extremist doctors have ever dared to debate her in public.
Medical Doctors Opposed to Forced Vaccinations – Should Their Views be Silenced?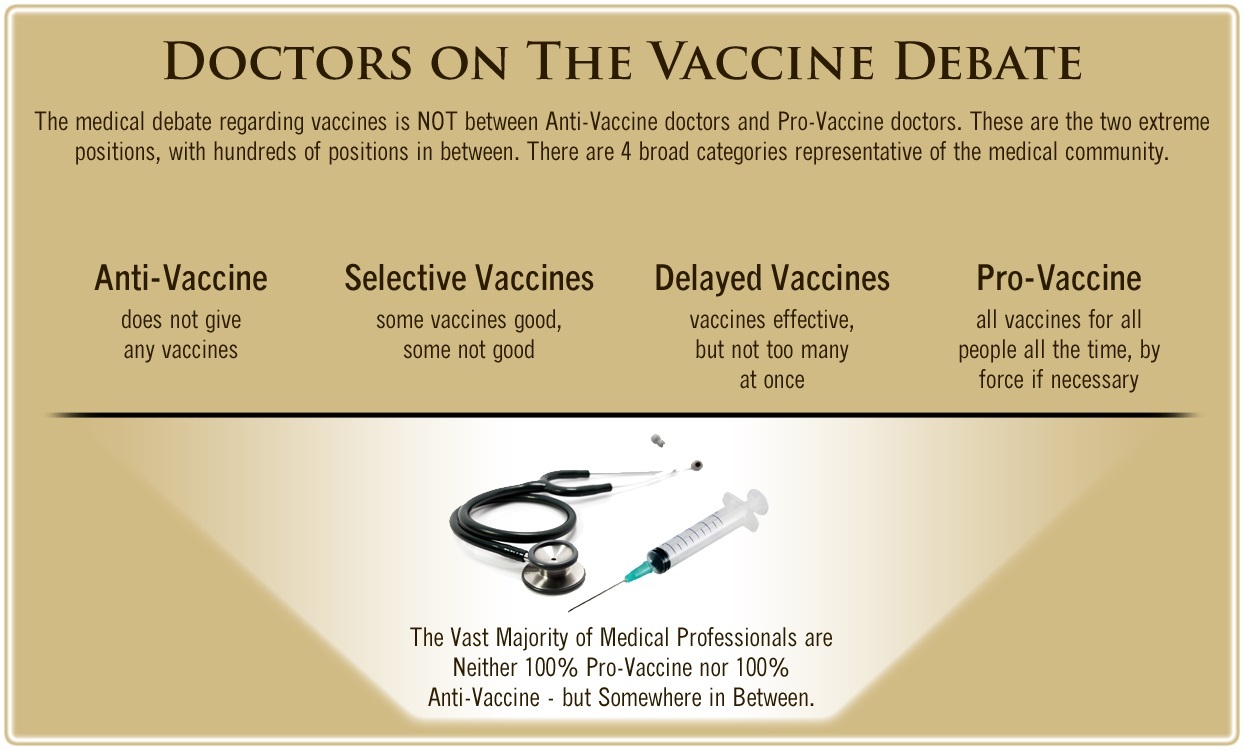 One of the biggest myths being propagated in the compliant mainstream media today is that doctors are either pro-vaccine or anti-vaccine, and that the anti-vaccine doctors are all "quacks."
However, nothing could be further from the truth in the vaccine debate. Doctors are not unified at all on their positions regarding "the science" of vaccines, nor are they unified in the position of removing informed consent to a medical procedure like vaccines.
The two most extreme positions are those doctors who are 100% against vaccines and do not administer them at all, and those doctors that believe that ALL vaccines are safe and effective for ALL people, ALL the time, by force if necessary.
Very few doctors fall into either of these two extremist positions, and yet it is the extreme pro-vaccine position that is presented by the U.S. Government and mainstream media as being the dominant position of the medical field.
In between these two extreme views, however, is where the vast majority of doctors practicing today would probably categorize their position. Many doctors who consider themselves "pro-vaccine," for example, do not believe that every single vaccine is appropriate for every single individual.
Many doctors recommend a "delayed" vaccine schedule for some patients, and not always the recommended one-size-fits-all CDC childhood schedule. Other doctors choose to recommend vaccines based on the actual science and merit of each vaccine, recommending some, while determining that others are not worth the risk for children, such as the suspect seasonal flu shot.
These doctors who do not hold extreme positions would be opposed to government-mandated vaccinations and the removal of all parental exemptions.
In this article, I am going to summarize the many doctors today who do not take the most extremist pro-vaccine position, which is probably not held by very many doctors at all, in spite of what the pharmaceutical industry, the federal government, and the mainstream media would like the public to believe.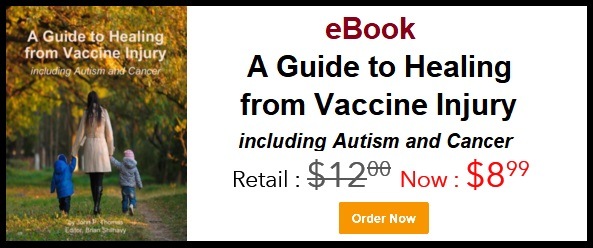 Published on December 1, 2016