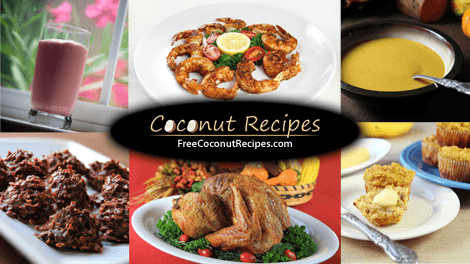 by Shannon Stonger
Health Impact News
Snacks get a bad rap. Eating a little something between meals to tide you over to the next has been practiced for generations. Filling the time and hunger gaps when food took time to prepare was a way to not only buy the cook some time but also fill in when family members labored in the field or away from the kitchen where food was handy.
What should get a bad rap are many of the ingredients in today's snack choices – rancid vegetable oils, oodles of sugar, and artificial colors, flavors, and preservatives. These foods may be convenient to grab-and-go with but they won't hold you over for long.
Energizing and nourishing snack foods can be prepared with healthy ingredients, though. They can be delicious and convenient when made ahead in batches. They can be sweet or savory, whole grain or grain-free, and always made with plenty of health-giving coconut.
So instead of completely eschewing that bit of nourishment come mid-afternoon, you can embrace it with these coconut-rich, nutrient-dense snacks.
Bars
Snack bars are very popular these days, but beyond convenience most of them fall short in all sorts of ways. Snack bars can be made in big batches to snack on all week, making them convenient and nourishing while also being fresh and delicious.
Squeaky Clean Coconut Wonder Bars – With three kinds of coconut these grain-free bars are full of flavor.
No Bake Triple Coconut Seed Bars – Gluten-free, no-bake, and full of three kinds of coconut.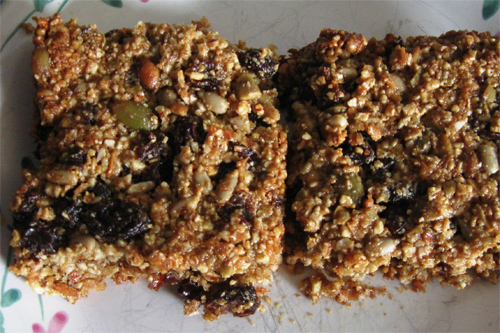 Crackers
For a savory snack, homemade crackers with cheese or peanut butter can make a satisfying choice.
Popcorn
Utilizing organic popcorn and coconut oil can result in some of the best popcorn one can make. Try it with these flavor variations.
Chocolate Coconut Snack Popcorn – A sweet and savory snacking popcorn with delicious chocolate and coconut.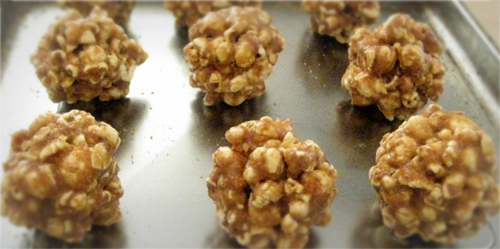 Coconut Peanut Butter Popcorn Balls
High-Fat/Low-Sugar Coconut Candies
With just a hint of sweetness and plenty of coconut oil, these candies are indulgent in taste while being incredibly nourishing. Containing multiple forms of coconut in some recipes and with an array of flavors, these recipes can be whipped up in a snap and snacked on all week long.
Chocolate-Covered Coconut Candy Bars – Very similar to the commercial coconutty chocolate-covered candy but made healthier!
Almond Butter Freezer Fudge – Perfect high-protein, high-fat snack for any time of day.
"Caramel" Fudge – Full of coconut and caramel flavor for a nourishing treat.
With all of these nutrient-dense, coconut-rich snack options there are no more reasons to avoid snacking. Eat them in between meals or as part of a larger meal, either way you'll be taking in some of the highest-quality foods one can eat.
Published on January 17, 2015