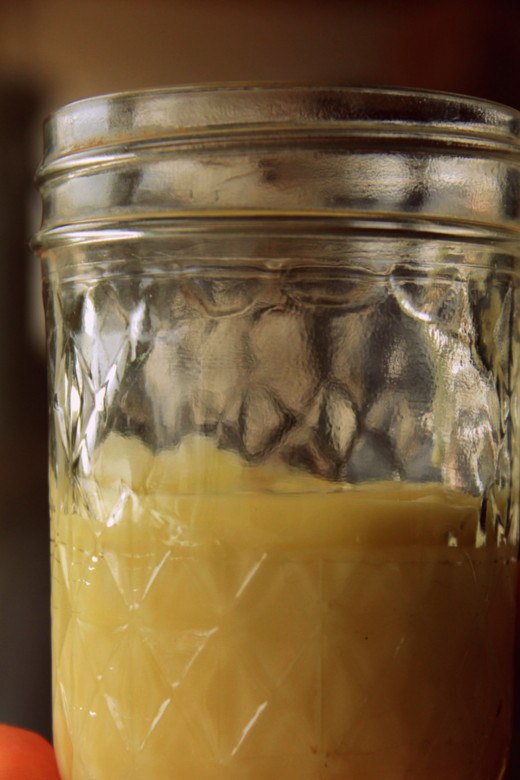 by Shannon Stonger
Health Impact News
There are a plethora of reasons to avoid commercial deodorants. With aluminum, toxic chemical fragrances, and parabens; they are a perfect storm. On top of that, the underarms are a very sensitive area to apply toxins to with lymph nodes nearby.
In order to keep this area, and the rest of the body, free from such toxins, it's a good idea to make your own deodorant. These won't stop you from sweating, but they can aid in keeping odors to a minimum. This is especially true when the deodorant uses anti-bacterial ingredients such as virgin coconut oil.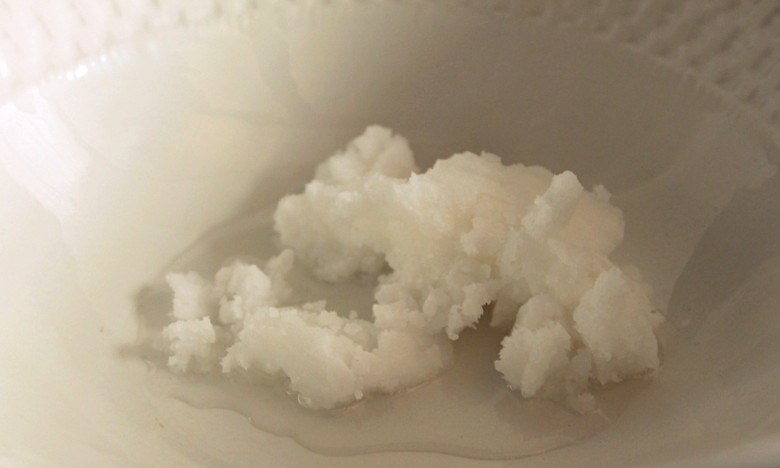 Virgin coconut oil has been used by many, all by itself, as a natural deodorant. It can simply be rubbed under the arms in liquid form or melted in the hand and then applied. It can also be mixed with essential oils to form a solid, scented, natural solution to underarm odor.
This works well in cooler climates where coconut oil stays solid and it can roll on or be applied with the fingers with little mess. But if you live in a warmer climate where coconut oil is often liquid at room temperature, this can be messy or less than desirable.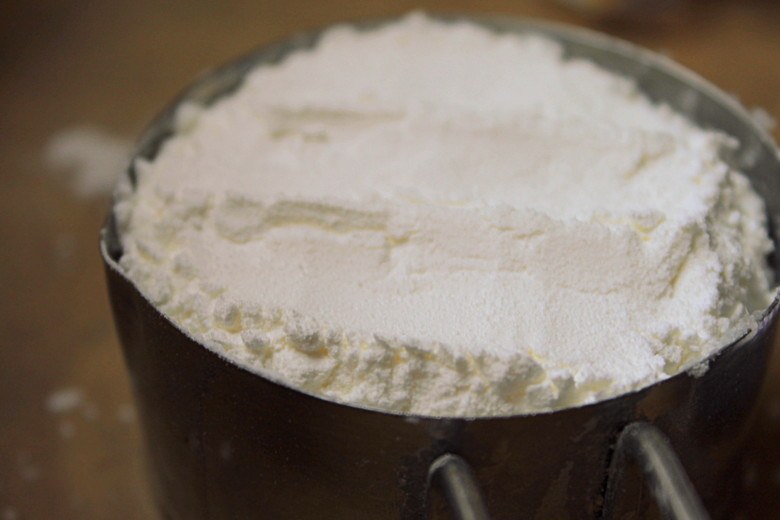 Deodorant Ingredients and Their Functions
While coconut oil can be used all on its own as a deodorant, other ingredients can be used with complementary properties to create a deodorant with numerous deodorizing properties. These ingredients and their functions include:
Coconut Oil – Antibacterial, antifungal, carrier oil for essential oils and powders.
Starch – Absorbs moisture, aids in roll-on texture.
Baking Soda – Absorbs moisture, deodorizes.
Beeswax – Emulsifies the ingredients, prevents coconut oil from melting.
Essential Oils – Primarily antibacterial properties, secondarily adds desired scent.
The beeswax is the ingredient in this recipe that sets it apart from many others. It is this essential ingredient that takes liquid coconut oil and turns it into a smooth salve-like consistency – even in the warmest of temperatures. The process is incredibly simple, not unlike the herbal coconut oil salve.
There is, however, a critical time in which the essential oils, starch, and baking soda must be mixed in quickly before the beeswax solidifies. But don't panic; the mixture can be put back over the double boiler to soften the wax once more and mix in the remaining ingredients.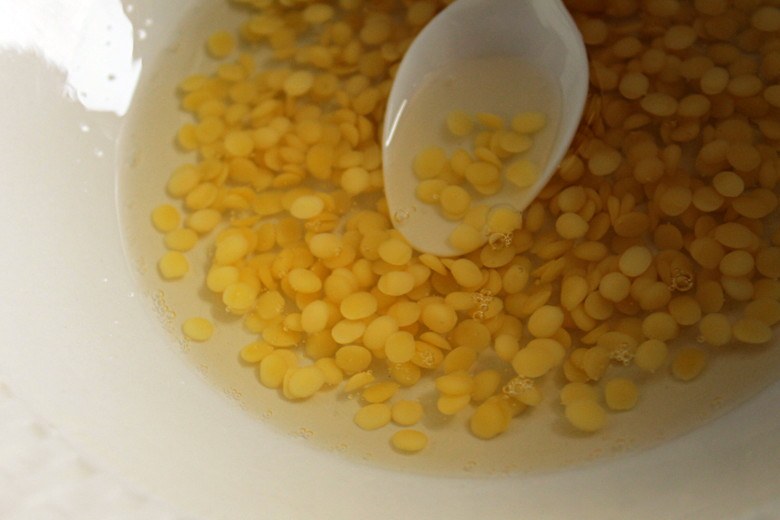 Warm Weather Coconut Oil Deodorant Recipe
Ingredients
1/4 cup virgin coconut oil
2 Tablespoons beeswax pastilles
1/4 cup cornstarch or a similar starch like tapioca or arrowroot
1/4 cup baking soda
15 drops tea tree essential oil (or other strong anti-bacterial oil such as rosemary)
5-10 drops other essential oil for scent (lavender, lemon, frankincense, if desired)
Directions
Ready the cornstarch, baking soda, and essential oils and set aside on a work surface. Have available an empty deodorant container or a 4-8 ounce glass jar.
Place a heat-proof bowl over a simmering pot of water as in a double-boiler. Add the coconut oil and allow to melt. Stir in the beeswax pastilles and stir from time to time until the beeswax has melted into the coconut oil. Carefully remove the bowl from the simmering pot of water and turn off the heat.
Working quickly, add your starch and baking soda to the melted coconut oil-beeswax mixture and whisk until a paste begins to form and the clumps are dissolved. Add the essential oils and mix to combine. Quickly pour this into your waiting deodorant container or jar. Scrape the residual mixture from the bowl using a plastic spatula.
Set aside and allow to cool before capping.
To use: If utilizing an old deodorant container, simply roll on as you would a commercial deodorant. If utilizing a jar, scoop just enough out with the tips of your fingers and apply as needed.
About the Author
Shannon grew up in a small town in northern Minnesota. She studied chemistry in college, graduated, and married her husband one month later. They were then blessed with two baby boys within the first four years of marriage. Having babies gave their family a desire to return to the old paths – to nourish their family with traditional, homegrown foods; rid their home of toxic chemicals and petroleum products; and give their boys a chance to know a simple, sustainable way of life. They are currently building a homestead from scratch on two little acres in central Texas. There's a lot to be done to become somewhat self-sufficient, but they are debt-free and get to spend their days living this simple, good life together with their four young children.
Published on February 27, 2015