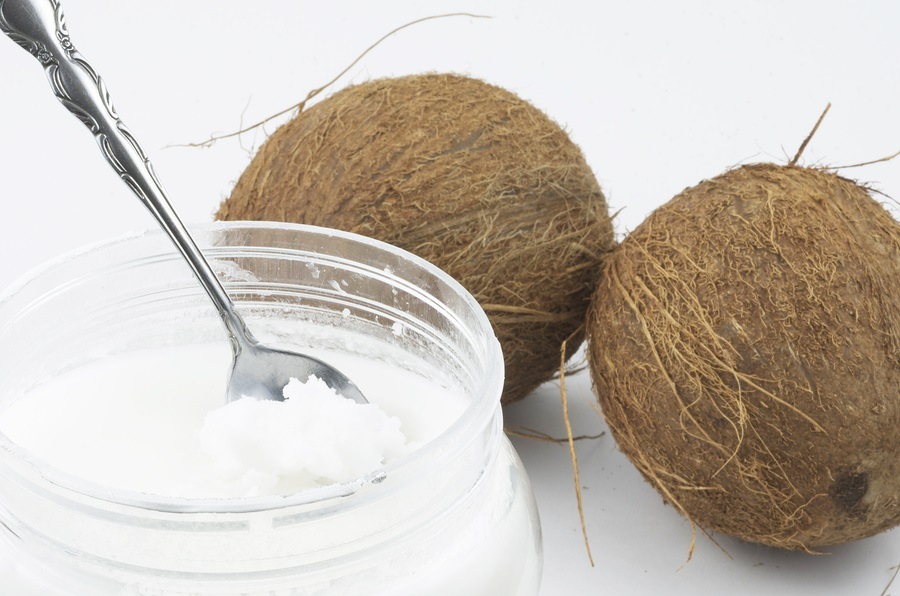 Brian Shilhavy
Health Impact News Editor
WebMD is the world's most visited "health" website. They derive their advertising from the pharmaceutical industry, so they have a pro-Pharma slant, as one can expect. It is not typically the place you would go to find information regarding alternative treatments to FDA approved pharmaceutical drugs. If you are contemplating using prescription drugs, it is a great place to get information about the medical industry's products. If, however, you are looking for information on products that are not approved as drugs by the FDA, their information will be highly biased.
Due to the increasing popularity of coconut oil and its healing properties, WebMD now has a listing for coconut oil. It is listed in their vitamin and supplement section, since it is not approved as a drug, and since they generally do not provide any health information about foods.
They give the standard pro-Pharma view of coconut oil, which is that, in their view, there are no approved claims for coconut oil. (For more information on this slanted view of coconut oil, see: Coconut Oil is Beneficial for Your Heart: Shining the Truth on Mainstream Media's Negative Attacks Against Coconut Oil.) They also warn people that coconut oil could raise cholesterol levels and could be harmful, even while acknowledging that research actually shows the opposite, since coconut oil traditionally lowers LDL cholesterol while raising HDL cholesterol (a positive thing). They also warn that if people eat too much coconut oil, since it is fat, that it could lead to weight gain.
Interestingly, WebMD allows users to comment on these entries, presumably in a format where patients can comment on their own experiences with the vast array of drugs listed on their website. Here are what some users commented regarding their use of coconut oil on WebMD:
Reviewer: reverse mom, 55-64 Female on Treatment for 6 months to less than 1 year (Caregiver)
I am sole caregiver for my 88 yr old mother with severe Alzheimer. I cook with it, pour it over oatmeal, in sauces, even spread it on her toast before the butter goes on. Her memory was retested and improved, she sleeps better, and her moods are not as violent. I eat everything she does and find even my moods no longer swing as high and low as before. Neither of us has weight, sugar or cholesterol problems. Have yet to find a down side to using nonhydrogentated coconut oil.
Reviewer: True believer, 45-54 Female on Treatment for 1 to less than 2 years (Consumer)
I've been using coconut oil for over a year. I was overweight, struggling with internment bleeding ulcers, chronic iron deficiency causing extreme fatigue and requiring iron infusions every couple of months along with frequent bouts of diverticulitis. I am now at a healthy weight, no longer need iron infusions, increased energy, no longer need ulcer medications. My blood test show no longer indicate any issues. I use 2 TBS a day also changed my slowly changed my diet avoiding processed food and just generally eating healthy. True believer. 
Reviewer: aisgk4, 35-44 Female on Treatment for 1 to 6 months (Consumer)
I love taking the coconut oil for my seizure. Ever since I started taking 5 teaspoons a day for about a month my seizure stopped. I stopped taking my medicine before I new anything about the coconut oil. The medicine I was taking did not help me. Coconut oil is my life.
Reviewer: Tom_Bird, 75 or over Male on Treatment for 1 to 6 months (Consumer)
I am 81 years old and have Alzheimer's, diabetes and just about every other old age ailment known to man. Week 1. Felt more alert and energetic things got better, then reached a plateau. I slacked off and began to over eat etc. This week I got serious again and have started to feel better after three days. I am able to think more clearly again. I wish I had learned of the miraculous coconut before. It's inexpensive and works better than advertised.
Reviewer: 65-74 Male on Treatment for less than 1 month (Caregiver)
I'm eating extra virgin coconut oil for Parkinson's,(3 tablespoons per day). I experienced improvement in my ability to eat with my right hand 2 hours after eating 1st tablespoon of coconut oil, since then my dry eye condition is gone. plus brain fog is gone which is a part of Parkinson's!! 
Reviewer: Missy, 55-64 Female on Treatment for 6 months to less than 1 year (Consumer)
I've been using coconut oil for a while as a lotion on my severely dry skin. It's fantastic-after a while I don't even have to apply every day-skin maintains softness. I started taking internally for fibromyalgia. Gives me more energy and helps with brain fog. Have also recently started oil pulling and my teeth look amazing. They are whiter, no gum bleeding, clean and shiny-even if I don't brush. Highly recommend!
Reviewer: 35-44 Female on Treatment for 1 to 6 months (Consumer)
Coconut Oil is quite a miracle in and of itself. I find it comical that this WebMD article actually states, "However, research on the effects of these types of fats in the body is very preliminary." There are years of research and findings to prove the positive effects and miracle-like cures of coconut oil. But Big Pharma can't seem to profit from it, so it's deemed "very preliminary." Try Coconut Oil for yourself; that's all the research you'll need.
Reviewer: OkieGranny, 65-74 Female on Treatment for 6 months to less than 1 year (Consumer)
I have been using coconut oil (approx. 1 or 2 Tbs.) on popcorn about 4 or 5 nights a week for a six months or so. I just had blood work done and my triglycerides had dropped from over 800 to 209. My total cholesterol had dropped from between 350 -400, when it could be measured, to 179. Total cholesterol has never been this low and the coconut oil is the only thing I have changed in my normal diet. 
Read all the reviews here.
It is easy to see from this WebMD description of coconut oil, that the official position of the pharmaceutical industry is at odds with the experiences of the vast majority of the American public using coconut oil.
About the author: Unlike many people who write about coconut oil by simply reading about it, Brian Shilhavy actually lived in a coconut producing area of the Philippines for several years with his family, observing firsthand the differences between the diet and health of the younger generation and those of his wife's parents' generation still consuming a traditional diet. This led to years of studying Philippine nutrition and dietary patterns first hand while living in a rural farming community in the Philippines. Brian is the author of the best-selling book: Virgin Coconut Oil: How it has changed people's lives and how it can change yours!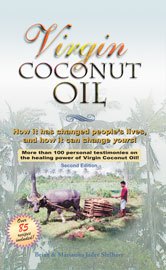 Includes 85 recipes – Free shipping available!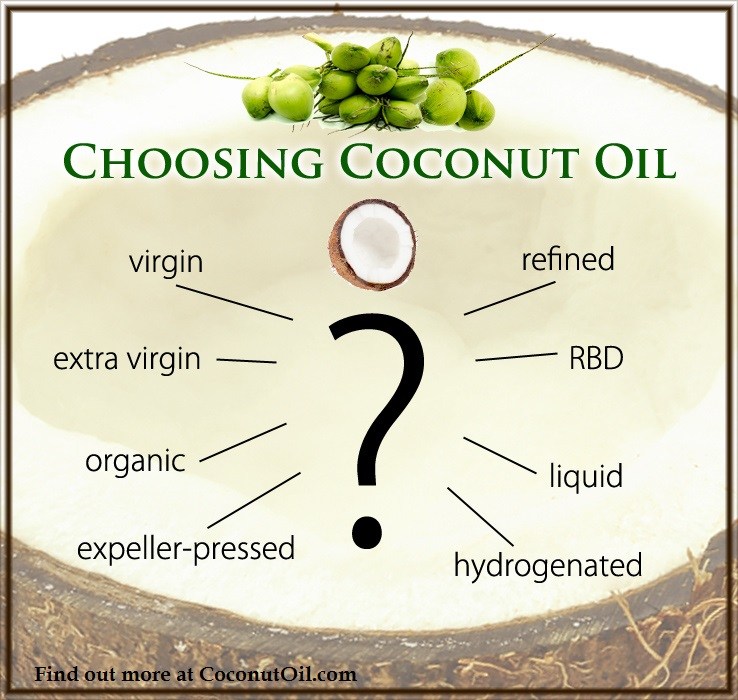 Published on August 19, 2014