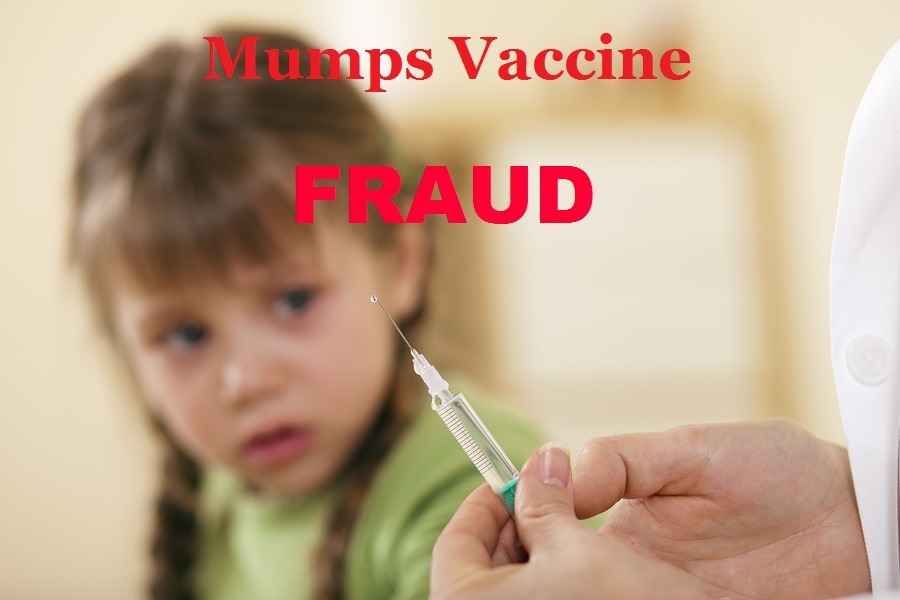 Health Impact News Editor Comments
In a story late in 2014 that no mainstream media outlet reported, a Pennsylvania federal judge ruled in favor of whistleblowers who have accused Merck of lying about the efficacy of its mumps vaccine (currently only available in combo with MMR). We had to find this story posted on a couple of websites servicing attorneys.
This story did garner mainstream news coverage back in 2012, before Merck's attorneys appealed and tried to get the case thrown out of court. Here is a report Forbes wrote on it back in 2012. Some quotes:
Anyone who falls on either side of the debate about vaccines' alleged potential to cause harm is sure to have heard the big news this week — the unsealing of a whistleblower suit against Merck, filed back in 2010 by two former employees accusing the drugmaker of overstating the effectiveness of its mumps, measles, and rubella vaccine.

The scientists claim Merck defrauded the U.S. government by causing it to purchase an estimated four million doses of mislabeled and misbranded MMR vaccine per year for at least a decade, and helped ignite two recent mumps outbreaks that the allegedly ineffective vaccine was intended to prevent in the first place.

"As the single largest purchaser of childhood vaccines (accounting for more than 50 percent of all vaccine purchasers), the United States is by far the largest financial victim of Merck's fraud. But the ultimate victims here are the millions of children who every year are being injected with a mumps vaccine that is not providing them with an adequate level of protection against mumps. And while this is a disease the CDC targeted to eradicate by now, the failure in Merck's vaccine has allowed this disease to linger with significant outbreaks continuing to occur," the suit alleges. (Source – emphasis added.)
The Wall Street Journal also covered the story back in 2012, but according to a report by Dr. Mercola,  the Wall Street Journal's "elite" network of CFOs from the world's top corporations met 3 days later (including executives from Merck), and the story was removed from their website.
This week, U.S. District Judge C. Darnell Jones II ruled that the whistleblowers had sufficiently pled that Merck might have provided false statements to the government and that the direct purchasers had shown enough evidence to establish that these falsehoods could have helped the company gain a monopoly.
Most people in the U.S. do not even realize that U.S. law prevents anyone damaged by vaccines from suing the manufacturer. In 1986, Congress passed a law preventing legal liability to vaccine damages, because the drug companies manufacturing vaccines blackmailed them, by threatening to stop manufacturing vaccines without legal protection. There were so many lawsuits resulting from vaccine injuries and deaths prior to this time, that it was no longer profitable for them to continue marketing vaccines without legal protection. So instead of Congress requiring that drug companies manufacture safer vaccines, they complied with the drug companies' requests and passed legislation protecting the drug companies. In 2011 this law was upheld by the U.S. Supreme Court.
Therefore, any lawsuit against a pharmaceutical company for allegedly producing faulty vaccines is huge news. This current lawsuit is brought by two whistleblowers, virologists who worked for Merck and are accusing Merck of lying about the effectiveness of the mumps vaccine. There is also a class action suit related, brought by Alabama-based Chatom Primary Care and two individual doctors from New York and New Jersey who allege Merck's monopoly on the drug caused them to pay more for the drug.
More details from the whistleblower lawsuit claiming fraud:
Merck is the only manufacturer licensed by the FDA to sell the mumps vaccine in United States, and if it could not show that the vaccine was 95 percent effective, it risked losing its lucrative monopoly, according to the complaint.

That's why Merck found it critically important to keep claiming such a high efficacy rate, the complaint states.

And, Chatom claims, that's why Merck went to great lengths, including "manipulating its test procedures and falsifying the test results," to prop up the bogus figure, though it knew that the attenuated virus from which it created the vaccine had been altered over the years during the manufacturing process, and that the quality of the vaccine had degraded as a result.

Starting in the late 1990s, Merck set out on its sham testing program with the objective of "report[ing] efficacy of 95 percent or higher regardless of the vaccine's true efficacy," the complaint states.

Chatom says Merck initially called its testing program Protocol 007.

Under Protocol 007, Merck did not test the vaccine's ability to protect children against a "wild-type" mumps virus, which is "the type of real-life virus against which vaccines are generally tested," the complaint states.

Instead, Chatom says, Merck tested children's blood using its own attenuated strain of the virus.

"This was the same mumps strain with which the children were vaccinated," the complaint states.

That "subverted" the purpose of the testing regime, "which was to measure the vaccine's ability to provide protection against a disease-causing mumps virus that a child would actually face in real life. The end result of this deviation … was that Merck's test overstated the vaccine's effectiveness," Chatom claims.

Merck also added animal antibodies to blood samples to achieve more favorable test results, though it knew that the human immune system would never produce such antibodies, and that the antibodies created a laboratory testing scenario that "did not in any way correspond to, correlate with, or represent real life … virus neutralization in vaccinated people," according to the complaint.

Chatom claims that the falsification of test results occurred "with the knowledge, authority and approval of Merck's senior management." (Source.)
One can easily see why Merck has worked so hard the past two years to bury this story and try to get it thrown out of court. But now a federal judge has ruled the case will proceed.
It is certainly understandable why the mainstream media does not want to touch this story, given the fact that one of the lead authors on a CDC published study in 2004 has also become a whistleblower, stating that the CDC withheld data from the public linking the MMR vaccine to a higher rate of autism among some children, specifically African American boys. The fraud surrounding the MMR vaccine is becoming a story way too hot to handle, and to report it would be to admit the media has been wrong, and reporting the wrong data, for many years now.
Dr. Andrew Wakefield is the world-renowned gastrointestinal surgeon and researcher who first proved that there were problems with mumps vaccine given in conjunction with two other vaccines, measles and rubella. But a massive smear campaign was waged against him and his license to practice was revoked in the U.K. With no trial or jury, the mainstream media simply went along with the trumped up charges, and to this day hold him up as a scapegoat to supposedly prove that there are no serious problems with the MMR vaccine or any link to autism.
The mainstream media seems united in their belief that vaccines do not cause harm, and that the rise of childhood diseases is due to unvaccinated children, rather than faulty vaccines. Even with inside testimony such as is provided by these whistleblowers from within Merck and the CDC itself, the mainstream media does not appear ready yet to come out and admit they are wrong and report this contrary news. Their credibility on reporting anything true in regards to vaccines is very quickly eroding.
Sources:
Antitrust, FCA Claims On Merck Mumps Vaccine To Advance, By Dan Packel
Qui Tam, Class Action Cases Against Merck Proceed, by Gina Passarella
Memorandum issued by Judge explaining his ruling.
Related:
Saying NO To Vaccines
By Dr. Sherri Tenpenny
You have legal options!
More Info
FREE Shipping Available!
Dissolving Illusions: Disease, Vaccines, and The Forgotten History
by Dr. Suzanne Humphries and Roman Bystrianyk
Free Shipping Available!
Learn More
Published on September 6, 2014