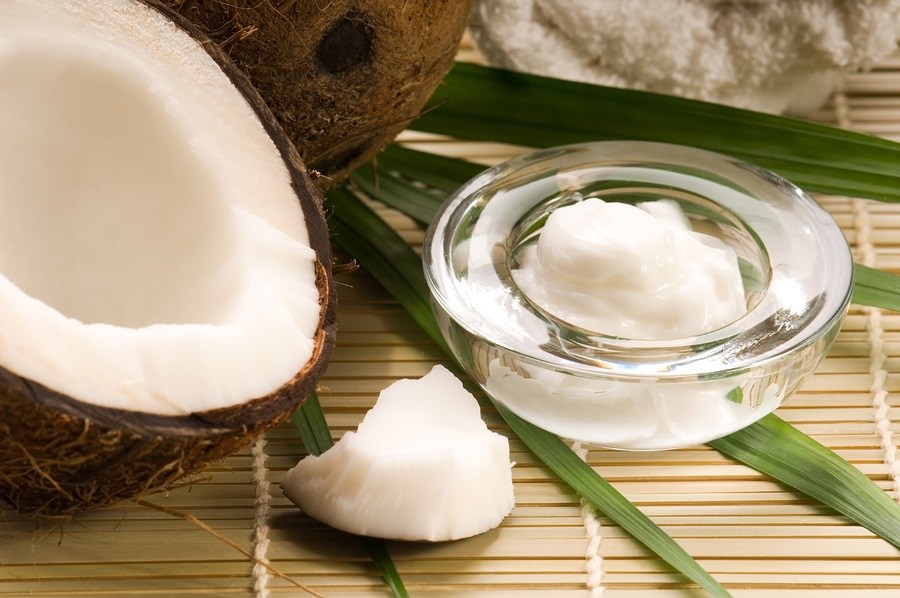 DIY Skin & Beauty Care with Coconut Oil
by Sarah Shilhavy
Health Impact News
Coconut oil is often praised for its many health benefits and its versatility in cooking and baking. While these many benefits may have gotten you to commit to always keeping some coconut oil in your pantry, coconut oil has a big place outside of the kitchen as well.
Coconut oil's healing, antibacterial, and cleansing properties take on an entirely new personality when used topically, making it the ideal multiple-products-in-one item to add to your skincare and personal grooming regimes. Since coconut oil is gentle on the skin and not laden with chemicals and ingredients you have to watch out for (like most of the skin and beauty care products sold today), this is a safe and easy oil for anyone to use and experiment with.
Here are 4 popular ways coconut oil can be used to replace the dozens of pricey, and often ineffective, products sitting in your bathroom.
1. Cleansing with Coconut Oil
Many facial soaps and cleansers on the market are made with harsh chemicals and an overabundance of alcohol that will strip your skin of its natural oils, causing an overproduction of oil that can lead to skin issues such as acne and clogged pores. Coconut oil is the perfect cleanser for any skin type, even oily, as it will gently wash away all dirt, impurities, and even the toughest makeup, but not every last bit of your natural oils. This will leave your skin soft and moisturized but clean, with enough of your own oils left to stop your skin from going into panic mode.
How to use coconut oil as a cleanser: take a small, 1/2 measuring teaspoon amount of coconut oil and emulsify between your fingers and massage gently into skin and wash off with warm water using gentle circular motions until all dirt is washed away. Pat dry. Adjust coconut oil amount used as needed.
2. Waterproof Makeup Remover Using Coconut Oil
Removing waterproof mascara and eyeliner can be one of the most irritating things about the end of your day, and even worse, good waterproof makeup removers are pricey and the knockoffs with reasonable price tags just don't do the job well. Not only that, but if you take look at the ingredients list, you will find a plethora of ingredients that you cannot pronounce and definitely wouldn't eat. So why let you skin eat it? Coconut oil, however, will wash off even the most stubborn, clingy, waterproof makeup with ease, as well as moisturize and condition the skin and lashes.
How to use coconut oil to remove makeup: for eye makeup, coat and cover lashes and eyelids with coconut oil and gently massage for a few seconds to loosen makeup, or apply and wipe with a cotton pad. Wash off in warm water and repeat steps for skin.
3. Moisturizing with Coconut Oil
Coconut oil makes a great skin moisturizer on its own, with a blend of other oils, or as a carrier for essential oils. Additionally, this can also be added to lotions and creams that need extra moisturizing properties. For the same reasons that coconut oil makes a great cleanser for all skin types, it also works as a moisturizer for any skin type. The key is to know how much your skin needs and how. Oily skin may need drier carrier oils such as argan or olive, while dry skin will probably drink coconut oil all up.
How to use it to moisturize your skin:
Face: rub a small amount between fingers and pat on to freshly washed skin, adjusting amount used as needed. If you've used the coconut oil cleansing method and have plenty of oil left on your skin after washing, you can simply pat dry and skip the additional moisturizing step.
Body: emulsify oil between palms until warm and melted and apply to skin, or melt down and add to your favorite lotions and creams before applying.
4. Shaving with Coconut Oil
Shaving creams, foams, and gels all have an alarmingly long list of ingredients and are full of toxic chemicals that you do not need on your skin. These products may be extremely convenient, but there are healthier alternatives that work just as well and are safe for highly sensitive areas, namely coconut oil. This method is best used with wet shaving after the skin has been run under warm water to soften the skin and hair. Not only will coconut oil give you a smooth, close shave, it will also save you a lot of money on pricey cans of shaving gels that run out so quickly with daily use.
How to use coconut oil for shaving: apply enough oil to coat skin and shave as usual.
Summary
Using coconut oil as a facial cleanser, makeup remover, moisturizer and shaving "cream" are just small samples of all the harmful (and expensive!) beauty care products you can replace with coconut oil. If you've been fighting skin issues, have highly sensitive skin, or just need to cut back on the spending, give coconut oil a try and see if the results aren't worth it for yourself.
Note on type of coconut oil: use a high quality virgin coconut oil. Refined coconut oils (non-virgin) could have chemical residues. Learn more about choosing a coconut oil here.
Virgin Coconut Oil:
How it has changed people's lives and how it can change yours!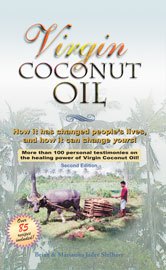 Includes 85 recipes – Free shipping available!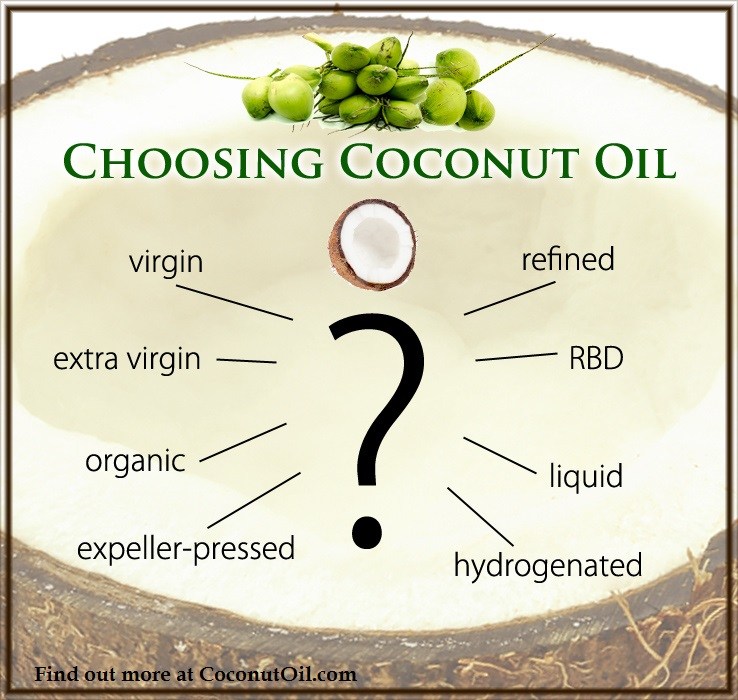 Published on July 27, 2014