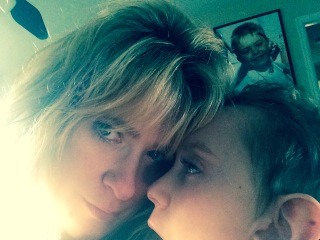 Journey of my Caregiving with Cannabis
By Dawn Wanser
Marijuanamomma.co
My name is Dawn. The journey with medical Cannabis began for our family in May of 2013.
Our son Jacob was diagnosed with a very rare form of Dystrophy in 2006. This disease manifested at age four, causing him to lose function in his central nervous system, as the myelin sheath began to deteriorate. Jacob also experiences grand mal seizures that hinder his breathing, leaving him in a disastrous state.
My goal with this article is to present to communities a very real picture of the truth of what caregiving parents with certain special needs children are experiencing, and the reason cannabis is changing lives. I thank you for giving me a moment of your time and a listening ear.
Cannabis Treatment for Medicinal Purposes
It is very hard for many in society to understand why parents desperately seek approval to use cannabis for their child because of the misinformation about this form of treatment. Unfortunately, our society has portrayed mostly the misuse and abuse of marijuana.
I want to be clear that I do not support nor do I endorse the abuse or misuse of this drug. I highly respect cannabis as a medicine, and only support its use for medicinal purposes. I was also among the uninformed and uneducated whose mindset was that cannabis was bad for our society. Of course that changed when my life was flipped upside down and I learned that I had a terminally ill child.
Caring for a Terminally Ill Child with Special Needs
Please take a moment and place yourself  in the circumstances that I am about to share. Allow this real life testimonial to resonate in your heart as you are involved in making future decisions on behalf of families.
One day you begin to notice changes in your four year old child's ability to walk and function. You head to the doctor only to hear the catastrophic news that your child has a rare terminal illness and has only two years to live.
In that two years you will watch your child lose the ability to walk or even sit  up on his own, rendering him wheelchair bound. Your child will also lose the ability to speak, see correctly, and will not be able to chew his food. His diet will consist of pureed food alone just so he can simply swallow. If he loses the ability to swallow, you are looking at tube feeding.
For the next year and a few months you watch your child follow the prognosis exactly as it was given to you. Overnight you become a fulltime caregiver providing 24 hr. care for your  precious child who no longer can do anything on his own. You must change diapers because he has become incontinent. A full night's rest becomes a thing of the past as you are required to wake every two hours to adjust the sleeping  position of your baby just so he can swallow right and breathe right.
You do everything you possibly can for your child to make him comfortable and pray for a miracle. All the while you are feeling that nothing you are doing is stopping a single part of this illness from happening, leaving you devastated and heartbroken.
When the Seizures Started
But it doesn't stop there — suddenly your child suffers a catastrophic seizure that stops his breathing — you are forced to use CPR rescue measures until the paramedics arrive. Arriving at the hospital you watch your child seize for another 24-36 hours until such massive amounts of medication are administered that it leaves him completely in a comatose state.
You pray for the next 24 hours, not sure if your child will wake up. Your child wakes up and you bring him home only to find that the seizures don't stop. Out of a dead sleep you wake up to the sound of your child making a horrible crying sound, violently twitching and turning blue in color as you are scrambling to find the rescue medications to save your child's life. You quickly learn that your child will not stop seizing and needs help.
Not One Solid Night of Sleep for Seven Years
You're given a cocktail of medications, medical procedure advisement and dietary changes. For seven years no one sleeps the night uninterrupted in your home.
Your child does not always make sounds when seizing, so you find yourself sleeping with your child, separating you from your spouse because you are afraid you won't hear your child if he has a seizure. You wake up every morning with the fear of not knowing whether your child lived through the night. In a few short weeks you watch your child become a complete zombie oblivious to anything around him with the inability to communicate and maybe waking up just enough to eat. His appetite is destroyed because the pharmaceuticals cause nausea.
Side Effects of Pharmaceutical Products Make things Worse
Suddenly the horrible side effects of pharmaceuticals manifest when your child begins to hallucinate and howl in fear because of what he sees, causing him to go into seizures every 3 minutes within 30 minutes of administering his medication. For the next 36 hours this is what you hear until the medication eventually wears off only to be in a position to medicate him again. This was the harsh reality of our life and the lives of so many caregiving parents out there.
From 2005-2013 this was the pattern we lived in. One evening I viewed a documentary about a parent in California using Cannabis to control their child's seizures. I give credit to this documentary for opening my eyes to the truth about marijuana.
How Cannabis Changed Our Lives
We were at a crossroads for our family and near to making preparations to say goodbye to our son, completely devastated, heartbroken and exhausted. We had done all that we could do for our son and it seemed that cannabis could potentially hold the answer. The process of weaning our son off the pharmaceuticals had already started and we had to work through the horrible side effects of weaning.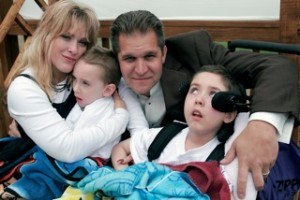 In May of 2013 I went through the process to legally obtain my son's Red Card and to begin cannabis treatment. On May 30 my son left pharmaceuticals and went to treatment with Medical Marijuana. Our son went the first night without one sign of a seizure. It was the first time in seven years we were able to sleep through the night. It literally scared us all when we woke up and saw that the sun was up.
When I picked up my son he made a sound of joy and smiled. I spent the next 24 hours with spouts of weeping at the result of his first dose. Over the next several months my son remained seizure free. Unfortunately, after what seemed to be short time, my son began to experience frequent seizures that gradually increased until I added Tetrahydrocannabinol (THC) to his treatment plan.
In short, high Cannabidiol (CBD) oil alone began to fail. I understand the big push on CBD oils with no presence of THC, but it's only part of the solution. Our son's life depends on all of the medicinal properties represented in the marijuana plant.
Seizures Resume Without Cannabis
Without this medicine Jacob instantaneously returns to catastrophic seizures and pain. I want the community to understand there are patients who need access to the entire profile of cannabis. Just as with any health treatment, one strain is not a one size fits all. There is enough documentation that we can learn from the pioneers in Israel about the importance of THC and its purpose.
There are clearly documented cases of cancer, MS, Dystrophy, Parkinson's etc. in which THC has been crucial to successful treatment. Jacob is one of them. I have been through the grueling process of research, trial and error before I finally found the therapeutic treatment for my son, and it includes the addition of THC.
I cannot ethically advocate high CBD alone, but rather I will advocate for the use of the entire profile of the cannabis plant. I hope to be a voice for patients who need access to all of the medicinal properties of Medical Marijuana, as well as provide a testimonial to the industry and governmental agencies to see that responsible law abiding citizens can use this form of treatment in its entirety responsibly. I end with this quote:
"No, my son is not stoned or high. He is alive and he is seizure free."
Thank you.
Kevin and Dawn Wanser have walked through an extensive journey of caregiving, having two sons diagnosed with the same illness. On February 5, 2013 they had to say goodbye to their precious "Cody Bear" who went home to be with God. Their story of trials, tribulations and triumphs will give you a good picture of what caregivers face on a day to day basis and how to overcome through faith.
Visit their Website to learn more!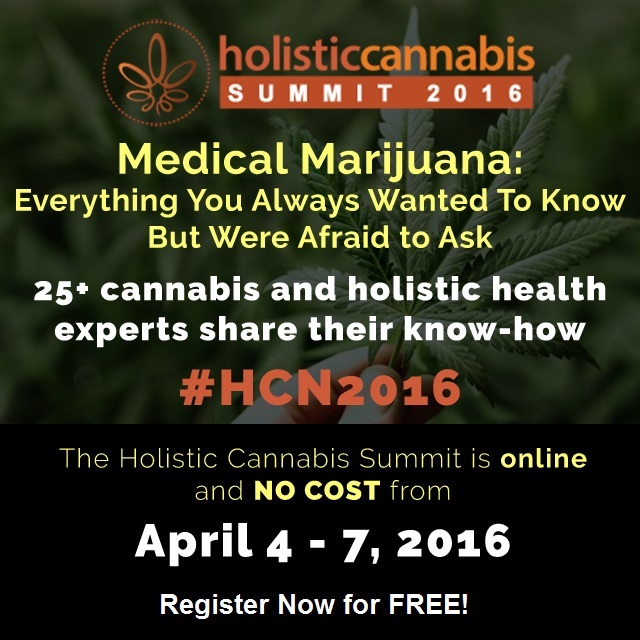 Published on November 21, 2014