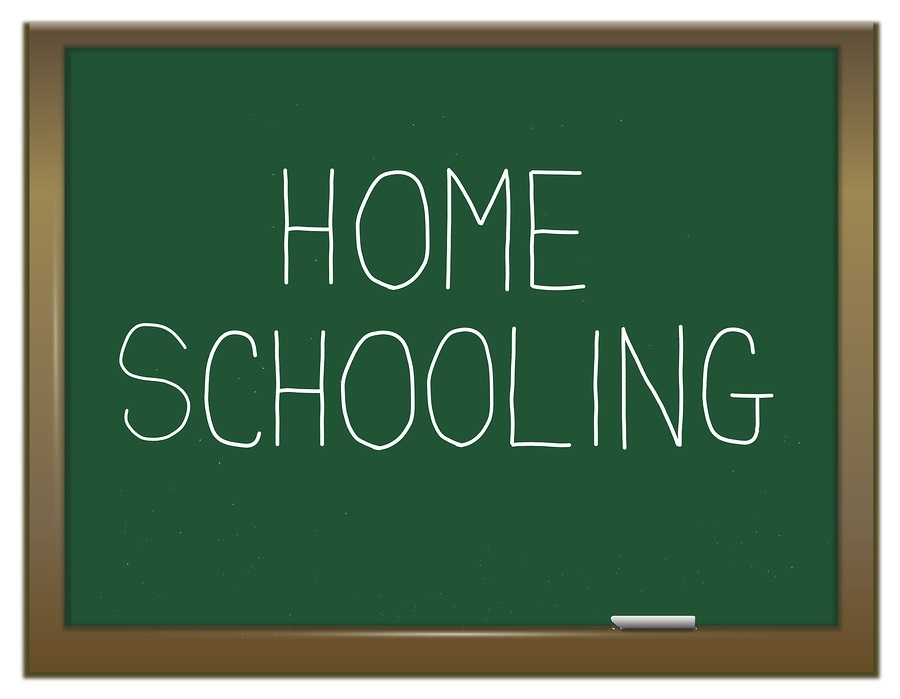 Health Impact News Editor Comments:
Homeschooling remains the preferred method most parents choose to educate, feed, and take care of the health needs of their own children without government intrusion into their private lives. Statistics overwhelmingly show that the majority of home-educated students are far ahead of their peers in matters related to academics, health, and social interaction. Home-educated students are entering our military academies and top universities every year as some of our brightest young people in America.
Unfortunately, there is also a renewed effort to bring homeschooled children into government programs, such as the health care system, and the lucrative market of vaccines. As a result, expect more stories like this where clear discrimination against homeschoolers occurs, especially as new "Common Core" national standards are implemented.
The Home School Legal Defense Association (HSLDA) remains the nation's number one advocacy group for the rights of homeschooled children and their parents. In the case below, an adult who graduated with a homeschool diploma was initially offered a job, but the offer was subsequently withdrawn simply because the applicant had a homeschool diploma.
Homeschoolers Need Not Apply
By Atty. Michael Donnelly
HSLDA
NiSource, Inc., an Indiana-based energy distribution group with operations in Ohio, told the Home School Legal Defense Association that the company will not hire homeschool graduates. In response to numerous letters written in an attempt to resolve a dispute over a particular job applicant whose job offer had been rescinded because he was homeschooled, NiSource Senior Counsel Adele O'Connor told me that NiSource "disagrees with the conclusions in your letter as to the legal requirements regarding a diploma. These requirements are set forth in Chapter 3313 of the Ohio Revised Code."
However, this section of the code applies to public and chartered private schools, not homeschools. NiSource is wrongly using Ohio law as an excuse to defend its discriminatory hiring policy. There is simply no legal impediment to NiSource hiring a homeschool graduate—especially the one in question here. Ohio law clearly recognizes homeschooling as a legal and valid educational option. To rescind an offer of employment to an otherwise qualified and experienced applicant who received a legally recognized education is unreasonable and discriminatory.
Well-Qualified
This applicant was offered a job initially, but NiSource withdrew the offer when it found out he had a homeschool diploma. In addition to graduating from homeschool in compliance with Ohio law, this applicant had years of relevant job experience and several key industry certifications. During his last two years of high school the applicant took seven courses at a recognized state college and made the dean's list.
Although we are usually able to resolve problems related to homeschool diplomas with employers and higher education officials, many human resources or admissions officials misunderstand Ohio law which recognizes homeschooling as a legal and valid form of education.
HSLDA has been working with homeschool advocates in Ohio to seek legislative action to prevent this kind of discrimination. The problem may indicate more than just discrimination against homeschoolers. This situation reflects the precise concern that motivates HSLDA's opposition to the Common Core and its "college- and career-ready" standards—that qualified homeschool graduates who don't have a state-issued credential will be discriminated against in employment decisions.
A National Scheme
The Common Core has been adopted in Ohio and is moving forward in the face of fierce opposition from grassroots activists—parents and educators who reject a nationalized education system that includes national standards and associated nationalized assessments and a national student data collection scheme. HSLDA opposes Common Core because it creates a system based on nationalized standards, assessment and data collection that could negatively affect homeschool graduates and job seekers. Research indicates that homeschooled students are well prepared academically and socially for careers and college. But even if this is true, hiring decisions should be made based on an individual's qualifications, not a policy that discriminates against an entire class of people based on how they were educated.
HSLDA affirms the right of private companies to create their own hiring policies, which may include evaluating the academic credentials of prospective applicants. However, NiSource's discriminatory practice reflects a narrow-minded and statist view of education that is inconsistent with the values of a free society. In a free economy, companies have the right to hire those of their choosing; just as individuals have the right to decide who they work for and purchase from.
NiSource has a "contact us" form online. Homeschoolers may wish to take the opportunity to explain to the company why refusing to hire homeschoolers is not just bad policy, it is bad business.
Read the Full Story here.
Protect Your Family
If you have questions or difficulties in a school accepting your family's homeschool diploma, don't hesitate to contact HSLDA. We are happy to assist you! If you aren't a member of HSLDA—what are you waiting for? By standing together we can fight discrimination against homeschoolers and protect our fundamental freedoms. Join today!
Published on May 6, 2014